Photos.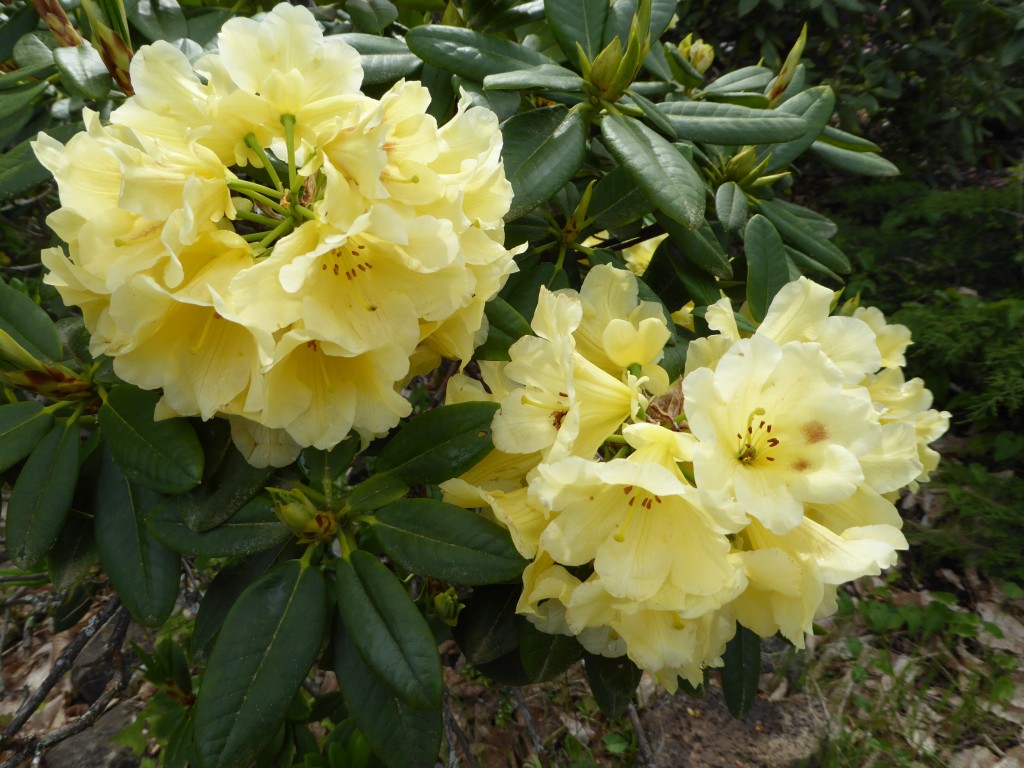 Webcam.  The webcam is up and operational and working fine.  There were issues with the processing computer which have been cleared up.  The webcam was getting 20 plus hits a day until the problems occurred and now it is single digits.  Some use it to check the weather when they are away from the area, so it may be that the lower spring/summer hits are because the snowbirds have returned.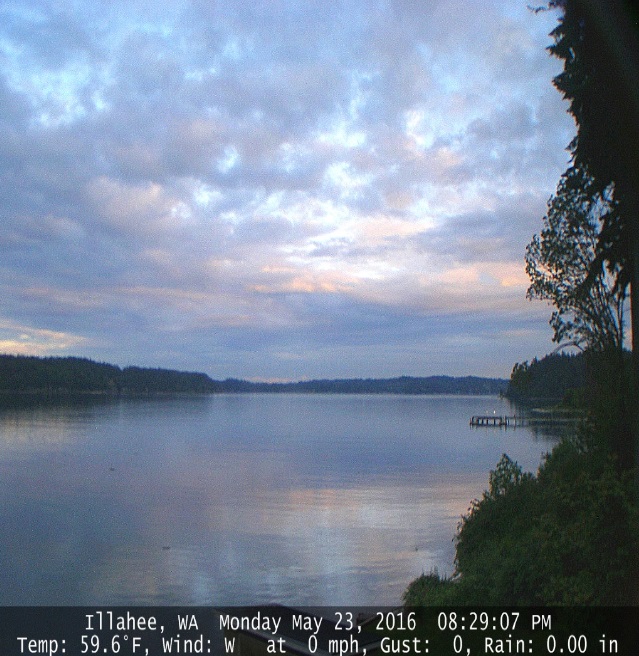 Illahee Store Meeting.  We saw an email summarizing the meeting of the Illahee Community Club at the Illahee Store on Sunday evening, which read:
While there weren't very many attending we looked from the outside at the store and property and decided to keep moving forward with the gathering of information.  
One of the concerns was financial, i.e., who would be incurring the costs for purchase, maintenance and upkeep?  But that discussion would be for later as there are many questions that need to be answered first, such as is the store even available to us and can it be converted into a community center?   
The good news is we are beginning the discussions, the bad news is there are lots of unknowns at this point that make it hard to know what the outcome will be, and for those who want to make it be part of Illahee's 100th anniversary it will take some dedicated efforts to make it happen this year.  
We did have another Illahee resident who wants to help clean up around the store, and is looking at pressure washing the area.
Some Store Comments.  Mostly positive comments about trying to secure the Illahee Store for a Community Center, with some wondering about why the Port of Illahee isn't involved.
Some Comments re the Dog Attack.  Lots of initial comments came in regarding the dog attach a few weeks ago so we have selected some representative ones. The last response is from the injured person who was responding to a request for more information.
Oh no! so sad! Glad everyone is going to be okay. I would be devastated if something like that happened to my lab, and I usually walk there with my toddler in a stroller too.
I am so sorry about the lady and dog.  I've lived in Illahee for over 15 years and only recently thought of cruising thru the preserve.  Have to say I would be armed.
Without being overly dramatic, this is why sensible people obtain a Washington Concealed Pistol License, then carry said pistol with them on dog walks.  My wife and I both have them.  No one likes to think of having to end a confrontation with a gunshot, but I submit that it is preferable to having your dog torn to pieces and yourself mauled trying to defend your dog and yourself from an out of control pit bull.  Versions of this story are repeated numerous times every year in Washington.  An untrained pit bull is little different from a wild tiger.
I'm sorry to hear the sad news of the dog attack to a person and her dog. Prior to this, I was close to sending an email to you voicing my concerns with off leash dogs at the preserve.
I go to the park once in a while to cycle, and walk with my 7 year old daughter.  I have seen dogs attack other dogs, right after I told the owner that she needs to leash her dogs.  I have been rushed and growled at with my daughter with me by off leash dogs until I grabbed a big stick and the owner finally got a hold of their collars, it was scary. A stick really would do nothing if the animal attacked.  To be honest I have been nearly bitten by a leashed dog as well when the owner didn't expect, their dog lunged and chomped but fell short off getting me. I have also been bitten twice while cycling in other public hiking/cycling areas in the county. All while being polite and talking friendly when encountering them. 
I am seeing many, many off leash dogs, up to about 90% of them are off leash out there.  I have had many close calls in the preserve as well as other recreational areas in the county and see the same percentage… dog owners think they can simply call their dogs, or hold their collar and that's not right because it doesn't work. A high percentage of people say "Oh, she's nice (the dog)." – As they bark at me or rush up to me.
I think action needs to be taken. The police should do a patrol (if even once a week or month) because they patrol every street for people doing anything wrong… why not protect people from animals where there is constant issues. They should give tickets, make some money and make a point.
People tell me they are afraid of the preserve being frequented by cyclists, but the place is already overrun with dogs, it's a dog park now.
There's my rant, I feel powerless to curtail the amount of dogs that are off leash but believe me I politely remind most people of the rules out there.
Thanks for sharing.  I'd like to say that off-leash dogs are a big problem in the preserve.   My husband has been nipped at twice and my Mother-in-law was nearly knocked over by an over-zealous dog.   When we remind people that leashes are required, we hear things like "everyone does it", or "my dogs are friendly".   It is a nature preserve, so allowing dogs to run loose disturbs the wildlife and the plants.   Your last line in your email saying that you hope "vicious dogs" will be kept on leash only scratches the surface. None of the owners think that their dog is a problem, and all should follow the leash laws to make it more enjoyable for all involved, including the other dogs. I believe everyone would be more comfortable if it was enforced. 
Jim forwarded us your request for any additional information about the dog and handler that attacked me on Tuesday, May 3rd, in the preserve. The dog was a large black Pit Bull or Pit Bull mix that may have had a small amount of white on the feet and possibly chest. I believe it to be a mix only because of it's size. The dog was wearing what looked like a choke chain. Did not notice tags of any kind or hear jingling.
The handler was an African American male in his late 20's or early 30's. His hair was short, and he was clean shaven. He wasn't wearing glasses of any kind. He was wearing dark pants, possible jeans, shirt and a vest. He was of average height and weight. I saw no distinguishing marks or tattoos. Appeared clean cut, and to be holding a leash or something in his hand.
The handler did not have any control of the animal. He called the dog by a name, but I was unable to make out that name. The dog did not come when called, in fact turned and went in the opposite direction. The handler chased after the dog, but was unable to secure the animal. The dog may have possibly been new to the handler. When the attack was happening the handler appeared fearful himself to reach for his dog by it's collar or choke chain and pull it off myself and my dog. After the dog stopped the attack, which I'm not sure how that came about, he did return to help me up off the ground, but had still not secured his animal. I told him to leash his dog because I feared the dog would return and attack again. When I got up and saw that both myself and my dog were bleeding, I called to him, but he kept walking away and I never saw him again.
I don't recall ever seeing this dog or handler in the preserve before this past Tuesday. I hope this will be of some help.
Dog Park Need.  There have been discussions about whether the former Eastside Auto Wrecking Yard could be obtained for a dog park.  Those sites are normally brown fields that are hard to reclaim for other uses.  After seeing the above comments, it might be time to see if a grant could be obtained to purchase it for a dog park. 
Fill-in Website Reporter Needed.  We are always looking for other contributors to this website, and especially when we are either busy with other things or out of town.  Let us know if you would like to help.
Jim Aho