Swallows.  Watched the two young swallows on the end on the gangway getting fed by their parents who were flying over the water catching bugs.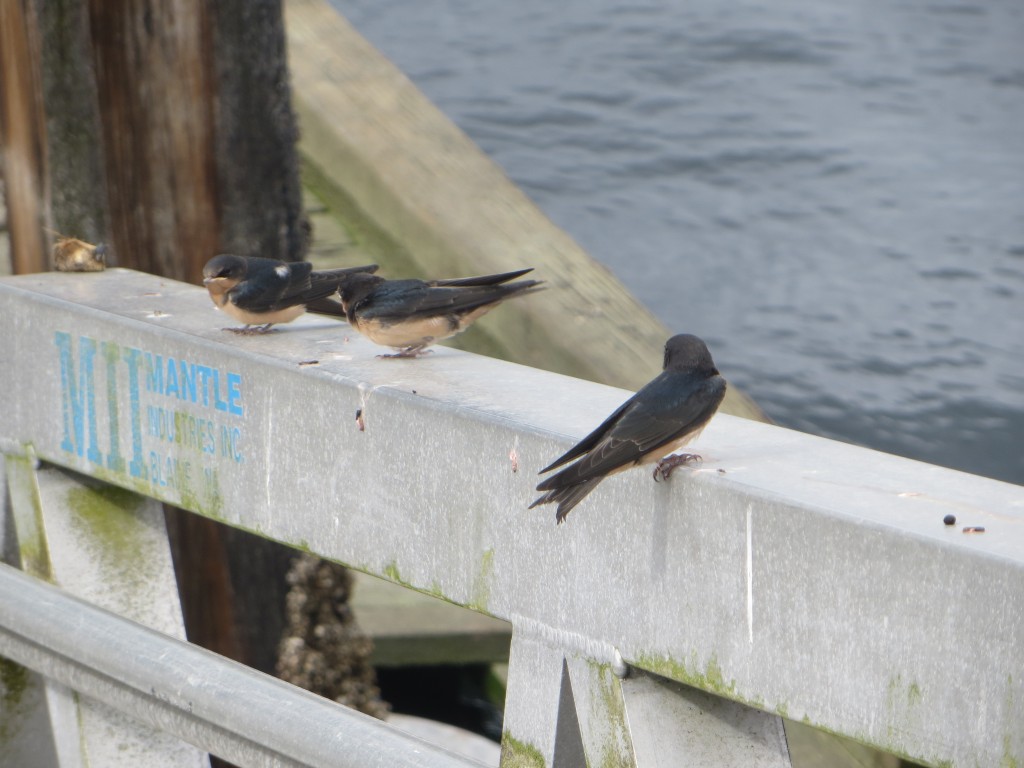 Illahee Day Report.  There were approximately 40 to 50 who attended Illahee Day on August 16th, with lots of positive comments.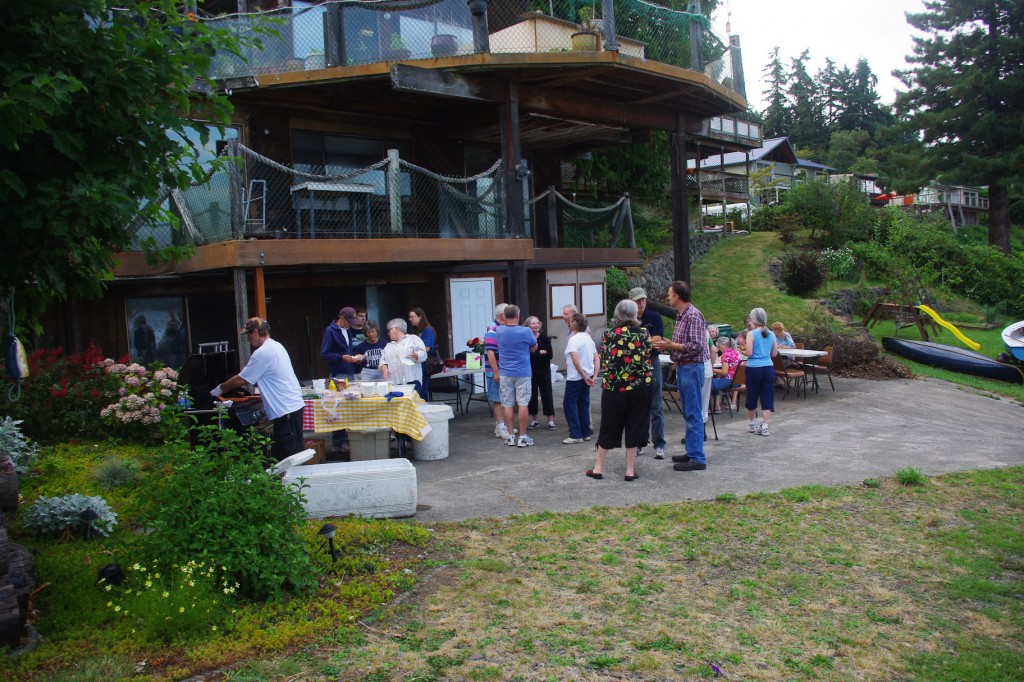 Illahee History.  The Manette Historical Society is hosting Bob and Carol Henning on Tuesday (9/2/14) who will be reporting on the subject "Growing Up in Illahee".  Visitors are welcome.  The group meets the first Tuesday of the month at 1 pm in the basement of the Manette Community Church.
Young Pheasant.  We happened to get this photo (through a railing) of a young rooster pheasant who was just getting his colorful plumage.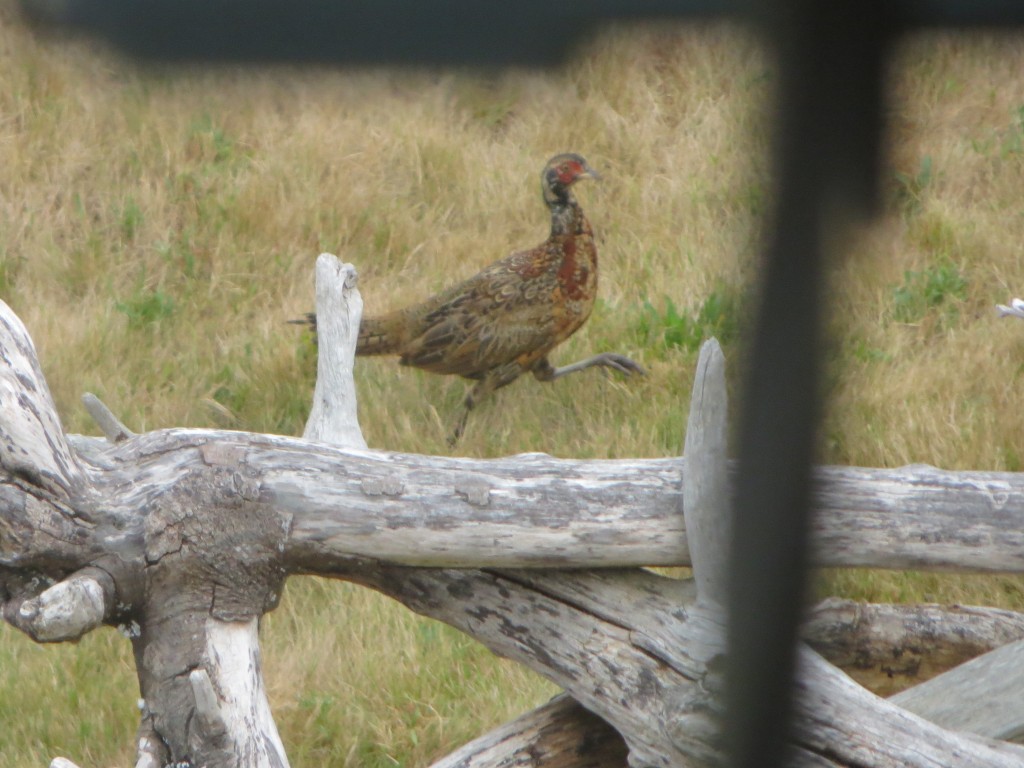 Wood Chips.  Just when it appears all the accumulated wood chips around the Thompson Lane parking lot of the Illahee Preserve were spread, a new batch appeared.  We heard volunteers are trying to get something going rather than wait for the next scheduled work party on October 10th.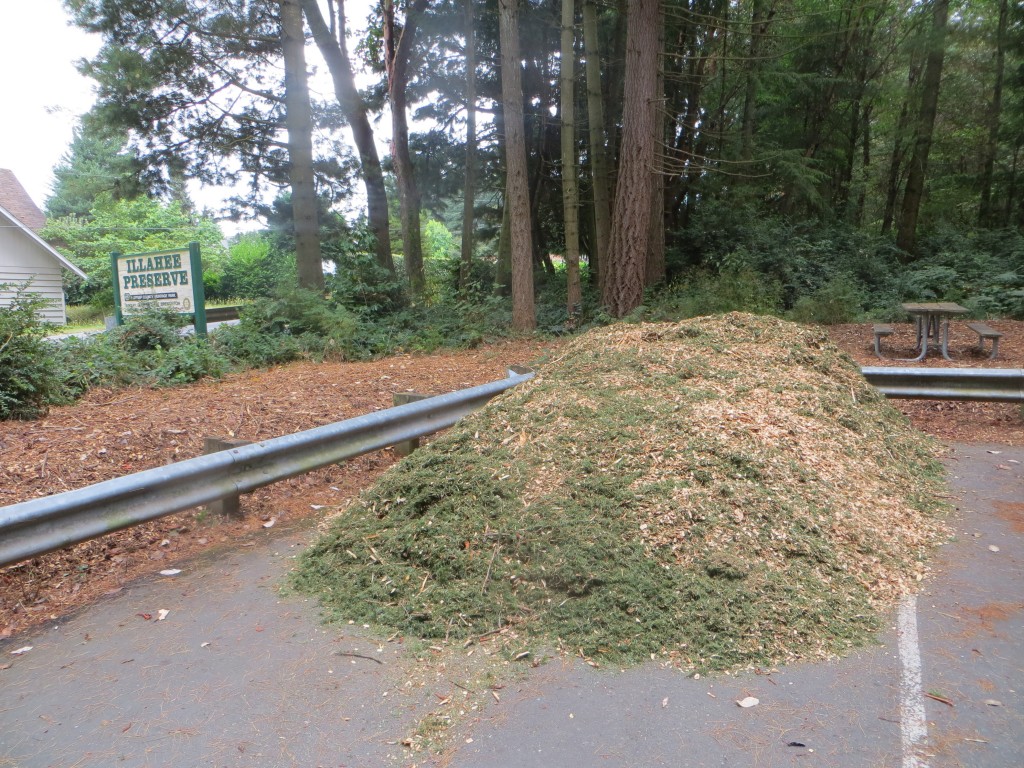 Holly.  English holly is just one of the invasive species the Illahee Preserve volunteer maintenance crew is trying to eradicate.  We found one small English holly stump that had been removed in Illahee recently with its root system somewhat intact, and noted the roots extended out 12-20 feet out in all directions, making it especially hard to get rid of as new starts can come up from any of the roots.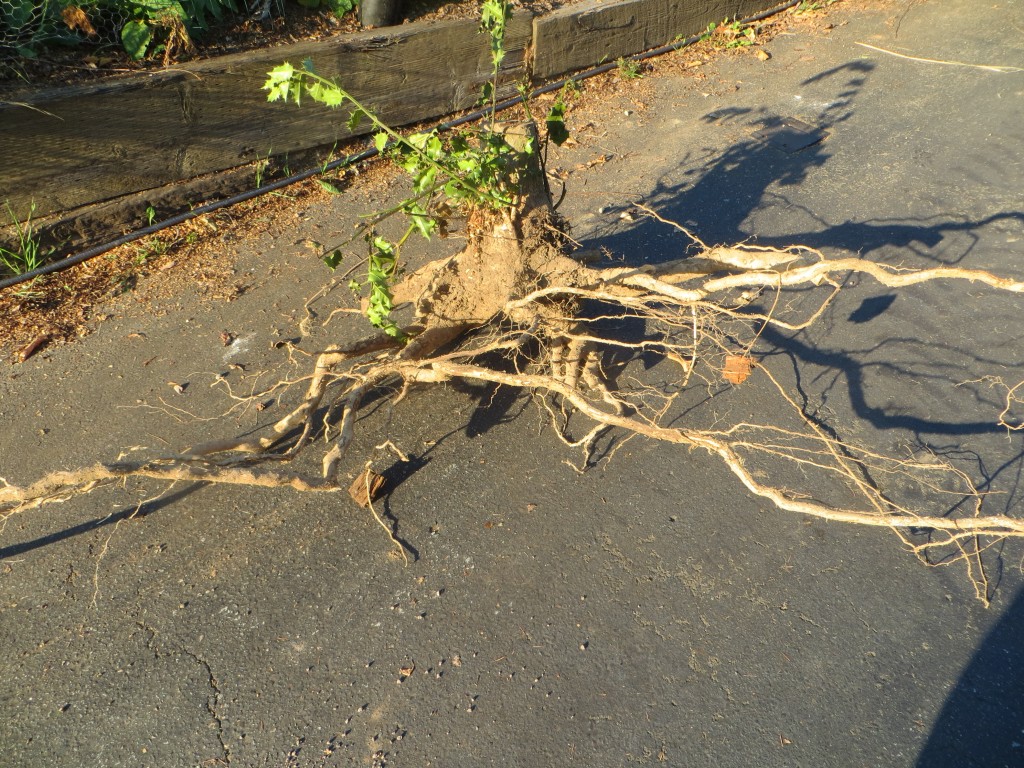 Crab Season.  We haven't monitored this year's crab season, and with it closing on Monday (9/1/14), we would like to hear some reports on how successful it was for residents.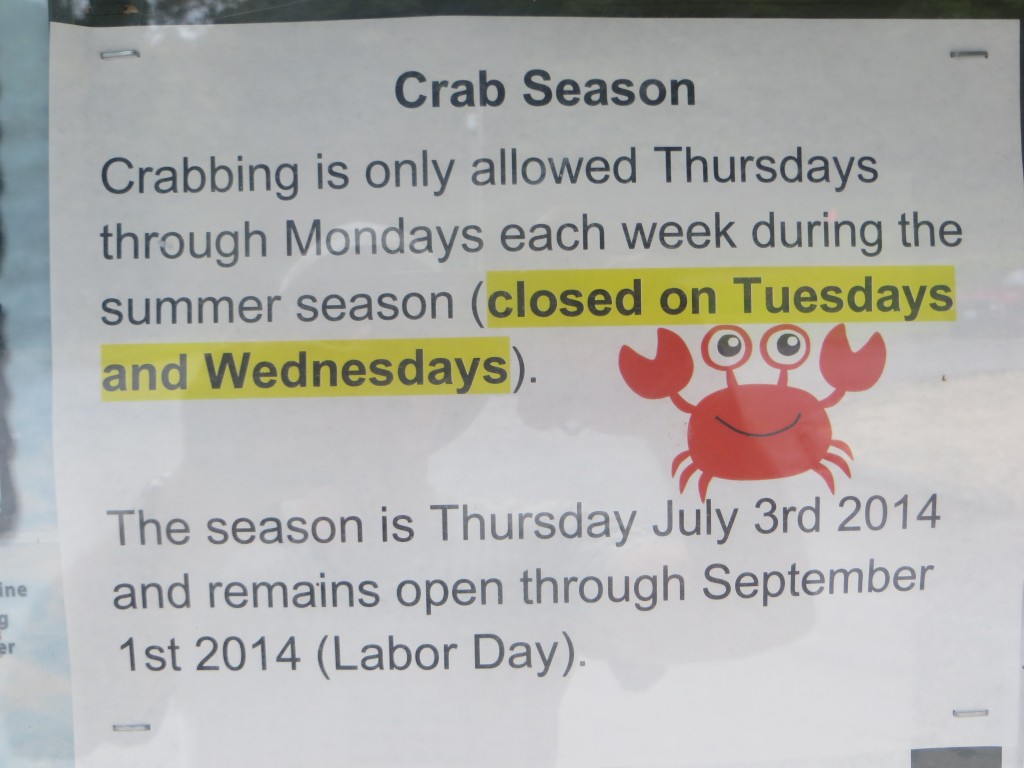 Clam Posting.  Want to let any clam diggers know that the area is still posted.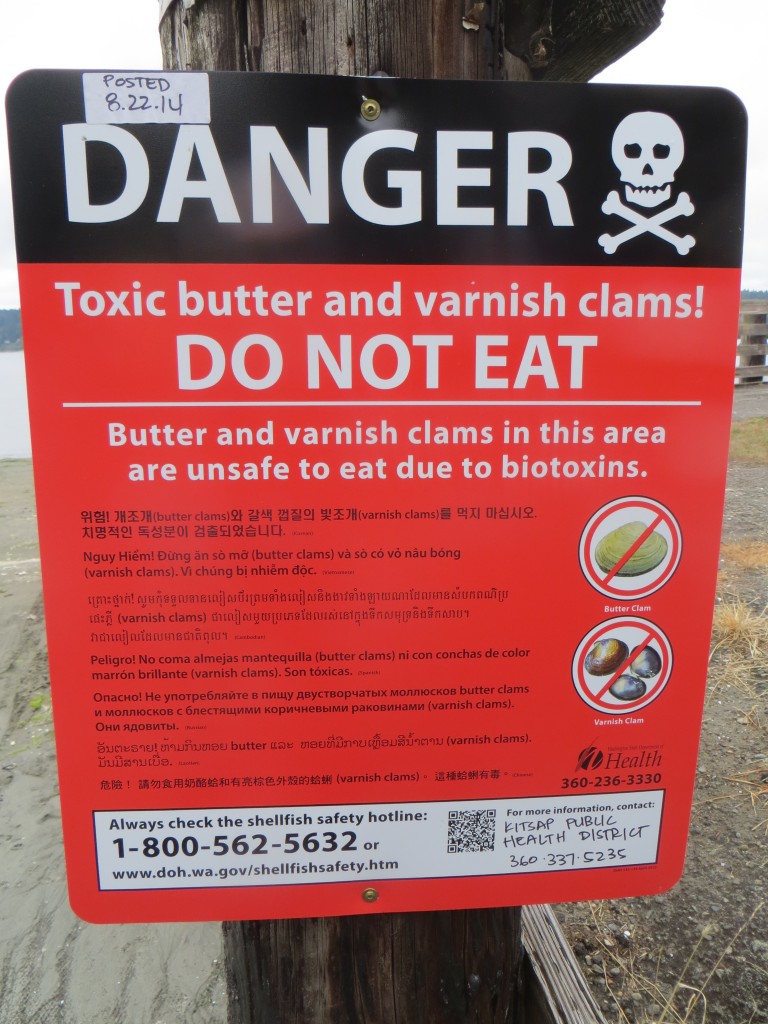 Ship Traffic.  This ship was seen leaving the Bremerton area and going through Rich Passage, and returned about a week later.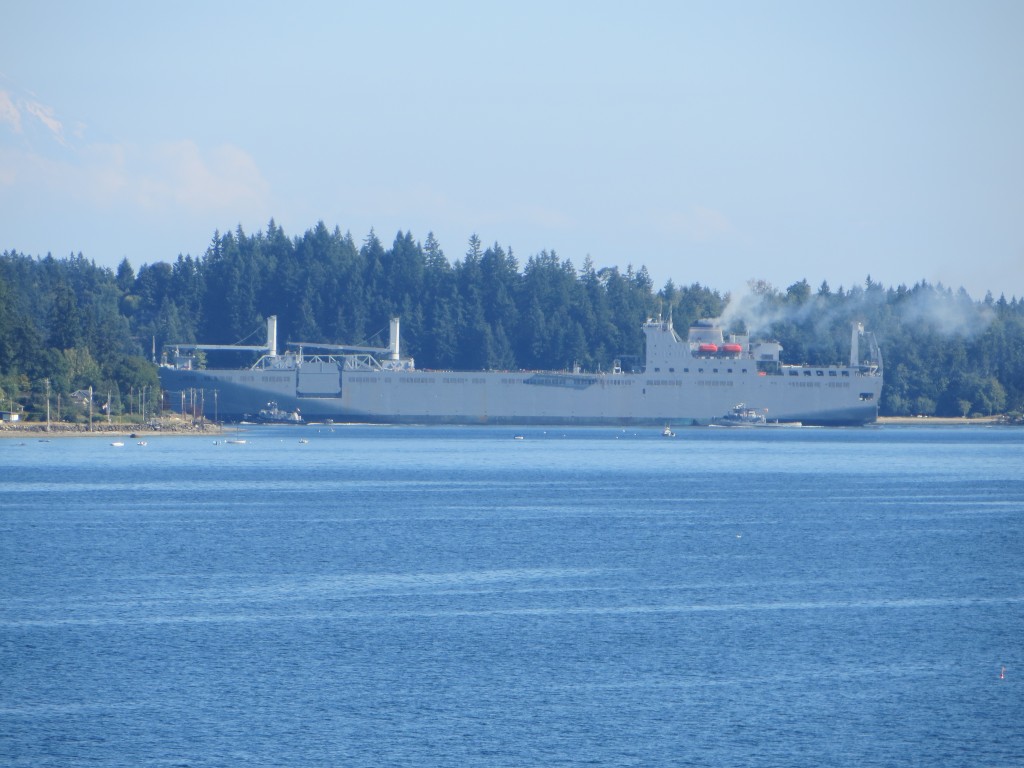 Rainbow.  There was a rainbow on Saturday and we were fortunate to capture it with a kingfisher on a sailboat mast and a boat going by.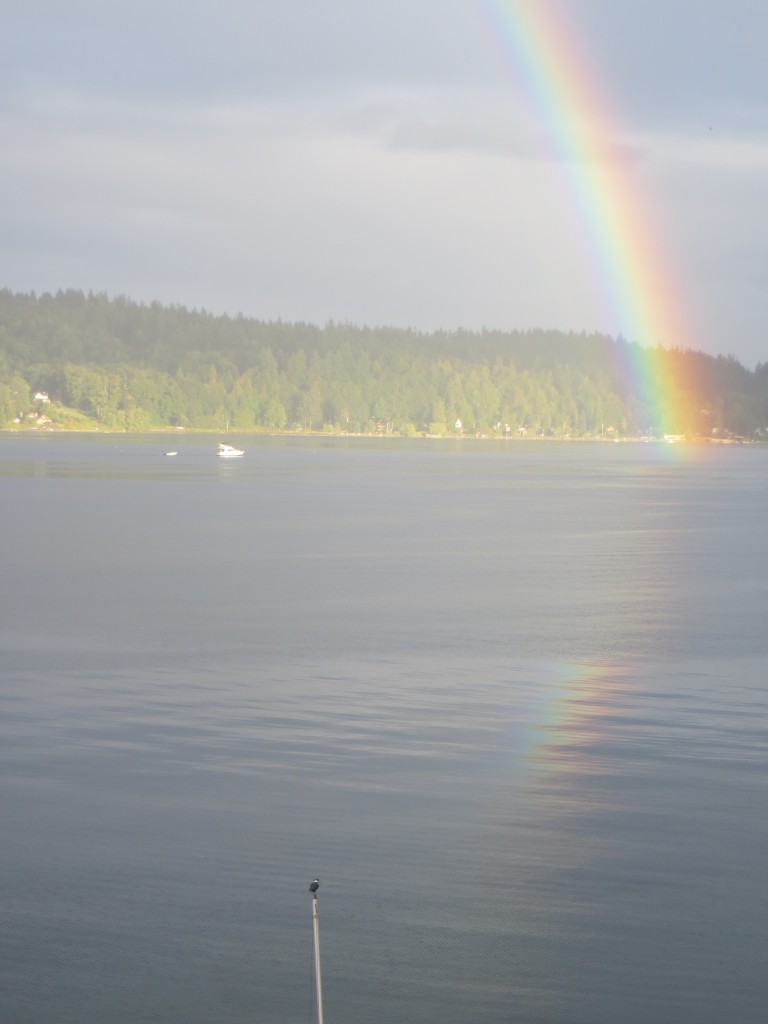 Weeds?  We remember seeing weeds like these in a decorative arrangement, but don't know what the name is, so hope someone will be able to help us.