Preserve Work Party.  Last Friday (10/10/14) there was a major work party at the Illahee Preserve with the Washington Youth Academy (48 cadets and 4 support staff) and a small group from the aircraft carrier John C Stennis (CVN 74) that took care of all the wood chips at the Almira and Thompson Lane parking lots.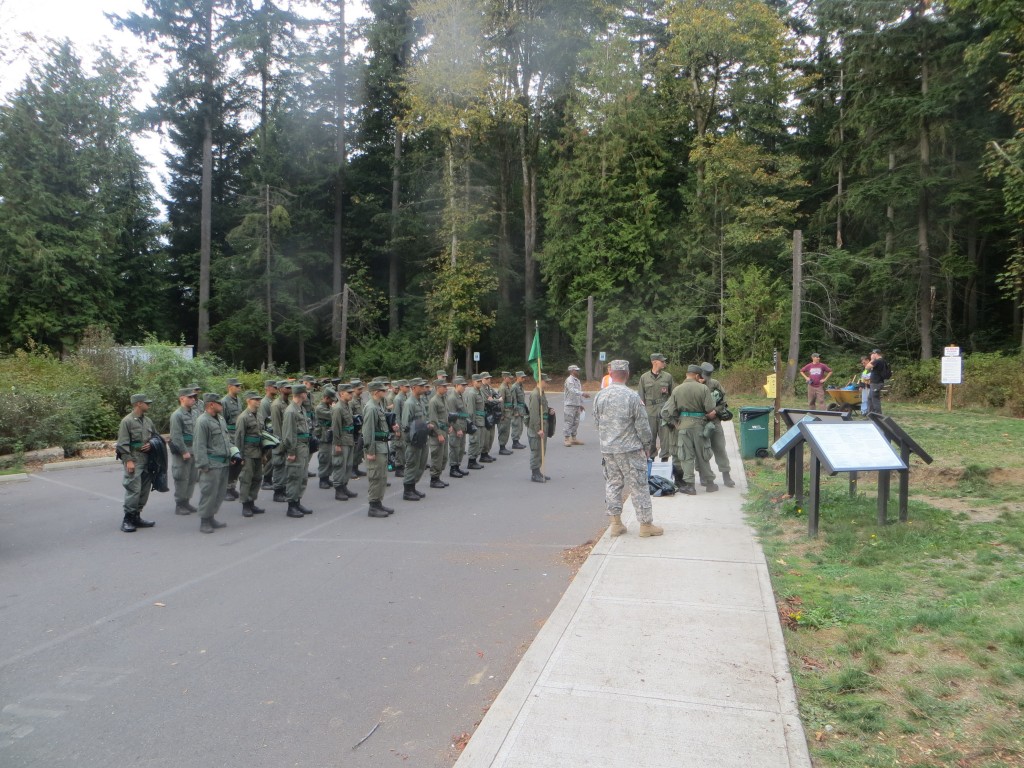 Additionally, logs from the habitated trees were moved to replace deteriorating logs lining the Native Plant Demonstration Rain Gardens at the center of the Almira parking lot.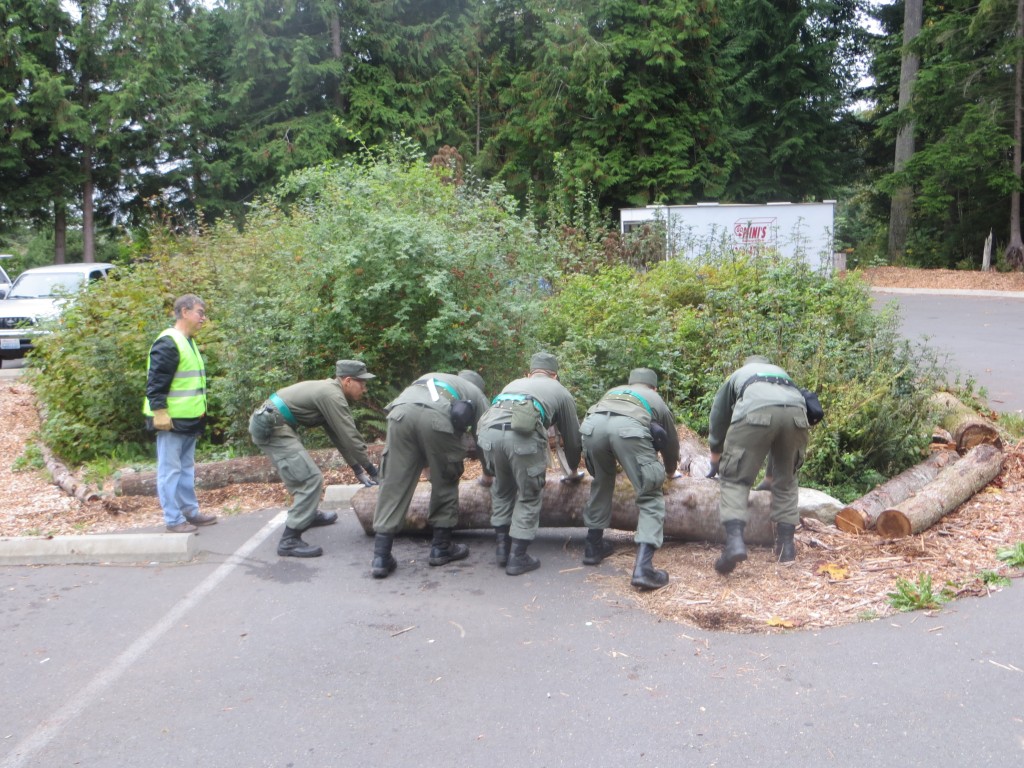 The wood chips at Thompson Lane were blocking parking stalls and needed to be removed before the fall rains began, which started after the work party.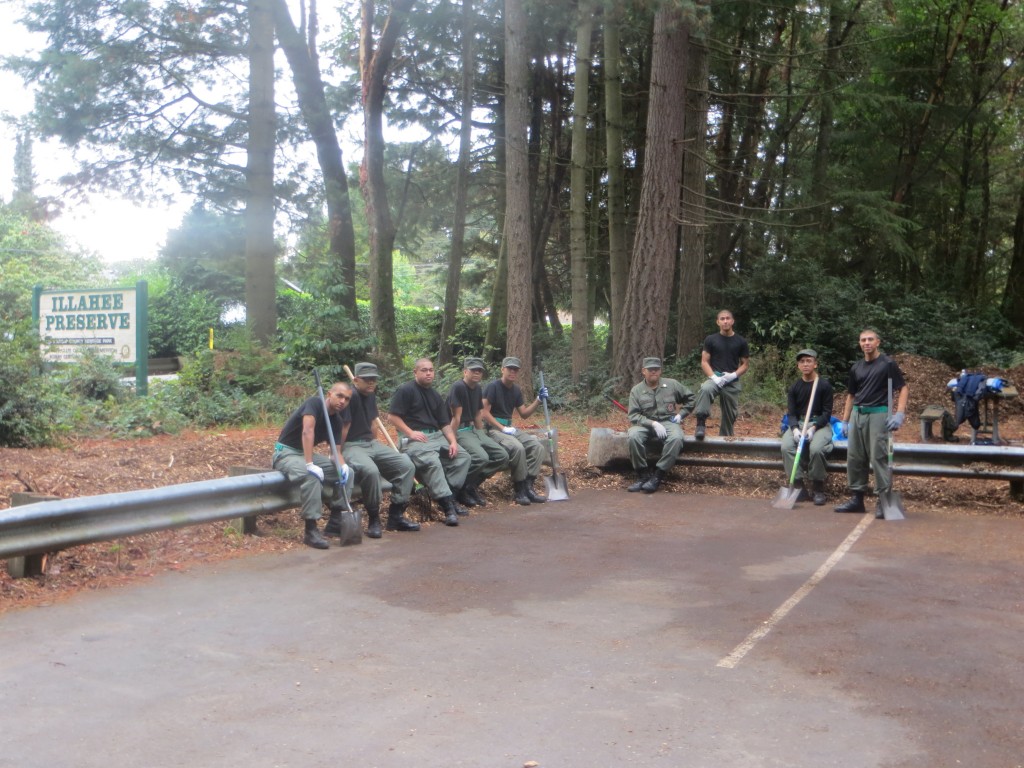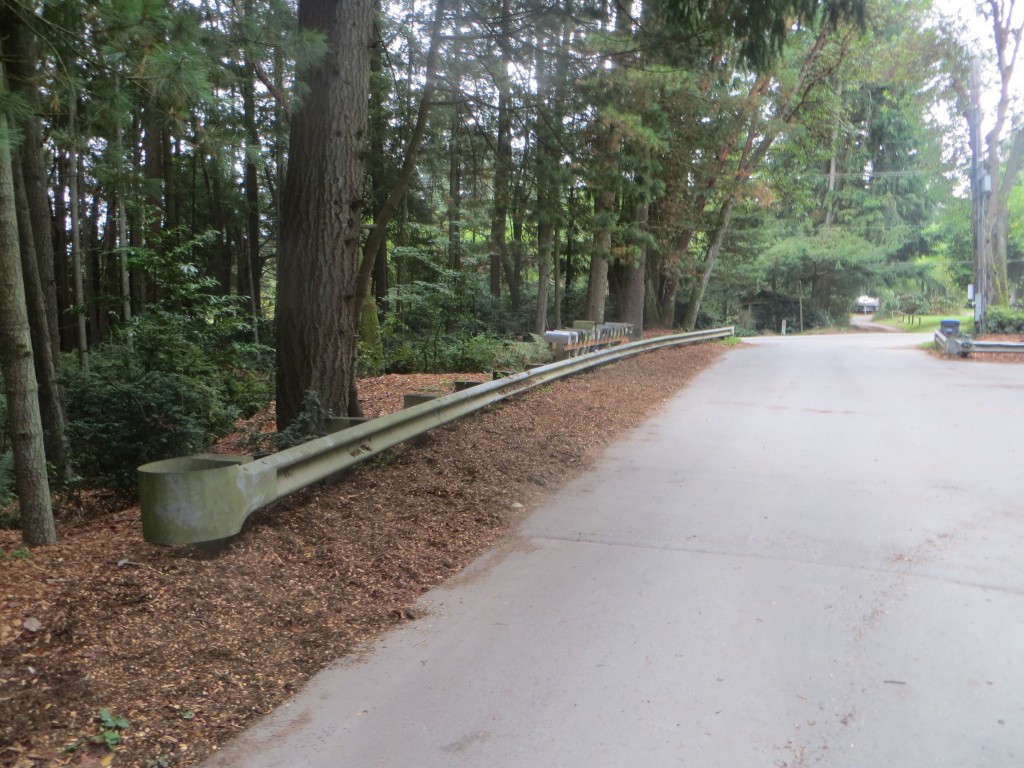 Thanks to these amazing volunteers and those who supervised who help make the Illahee Preserve such a special place!  
Preserve Dumping.  And after all the work to clean up the Almira entrance, during the weekend we had another dumping incident.  If you ever see this happen, please get the license number and call 911 and email us so we can do a follow-up story.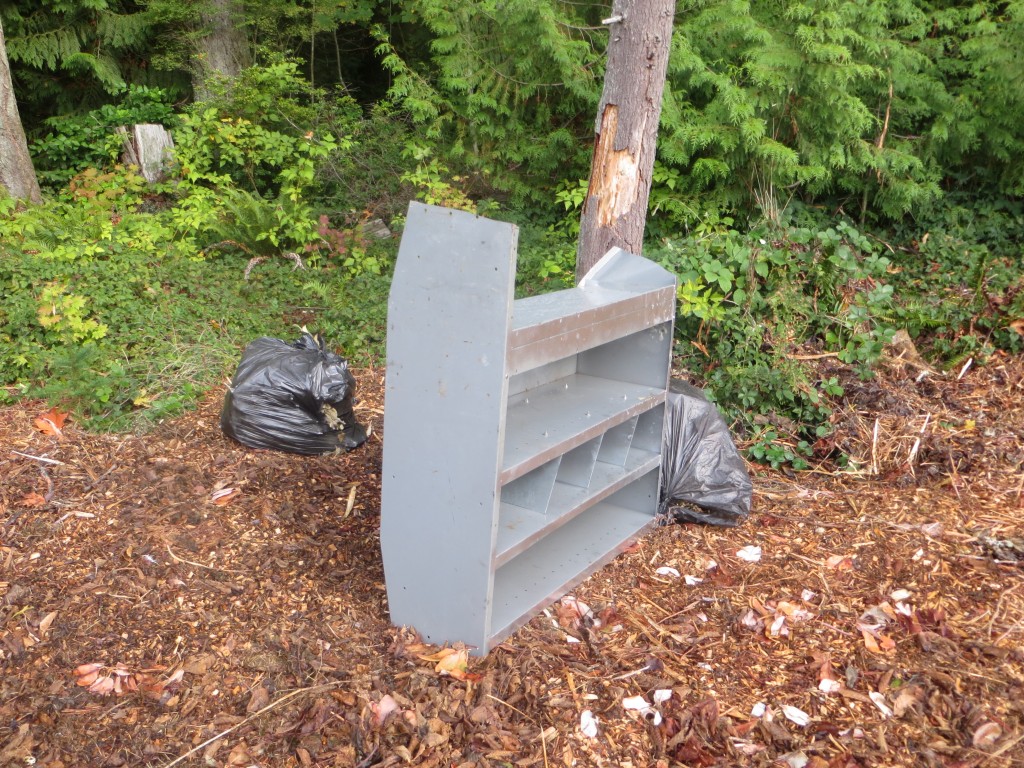 Coyotes on Beach.  We got another report of coyotes on Illahee beaches and are hoping for a photo someday.
Beaver Request.  We also heard there was a request that beavers be introduced along the upper reaches of Illahee Creek, since there are reports of beavers needing to be relocated.  We heard there was a report that noted beaver in Illahee Creek were desirable to help control stormwater surges as their dams are porous enough for fish to get through.  
Beavers – Yes or No?   We said we would help champion the effort and will be contacting the county and local Department of Fish and Wildlife personnel to see what needs to be done, so let us know your thougths as this should be an issue where there is definite support within the local community.