Walkers.  Lots of walkers in Illahee but the most interesting was today of two grandparents giving their granddaughter (Bethany) a ride in a wagon pulled by a pet sheep named Rambo.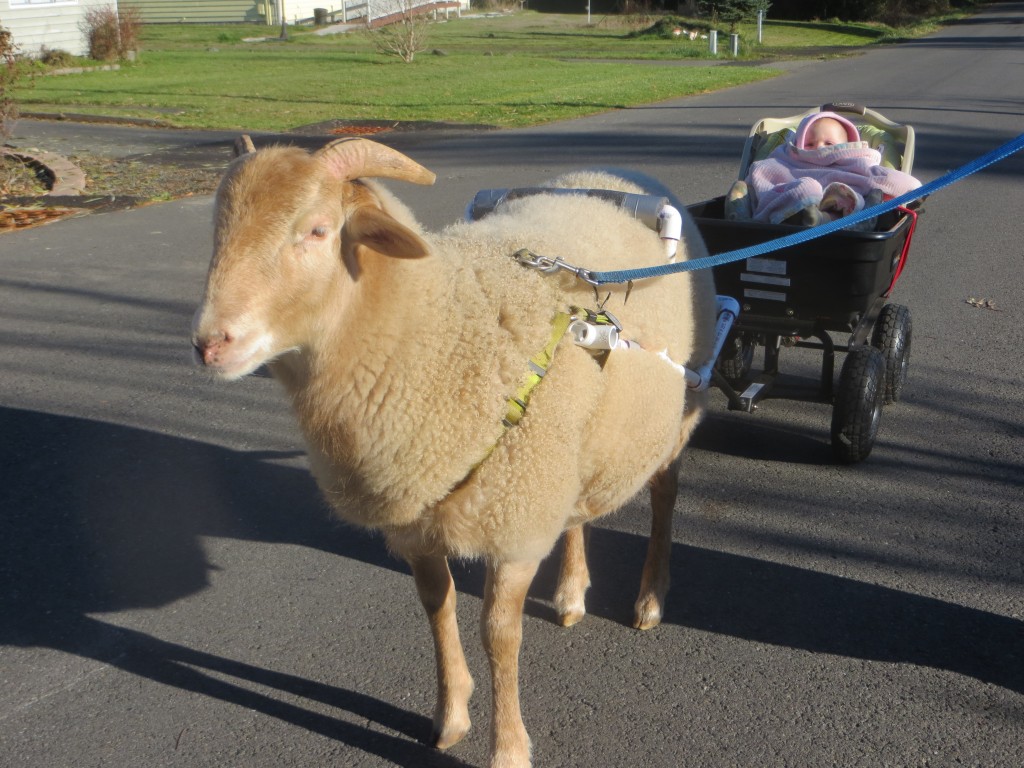 Wood Chips.  We need help with getting wood chips to the people who want them.  There were four people requesting wood chips and instead this load was dumped at the Preserve.  If you see a tree service with chips they want to get rid of, have them contact us and we will put them in contact with people who actually want them.  The Preserve doesn't need anymore at this time.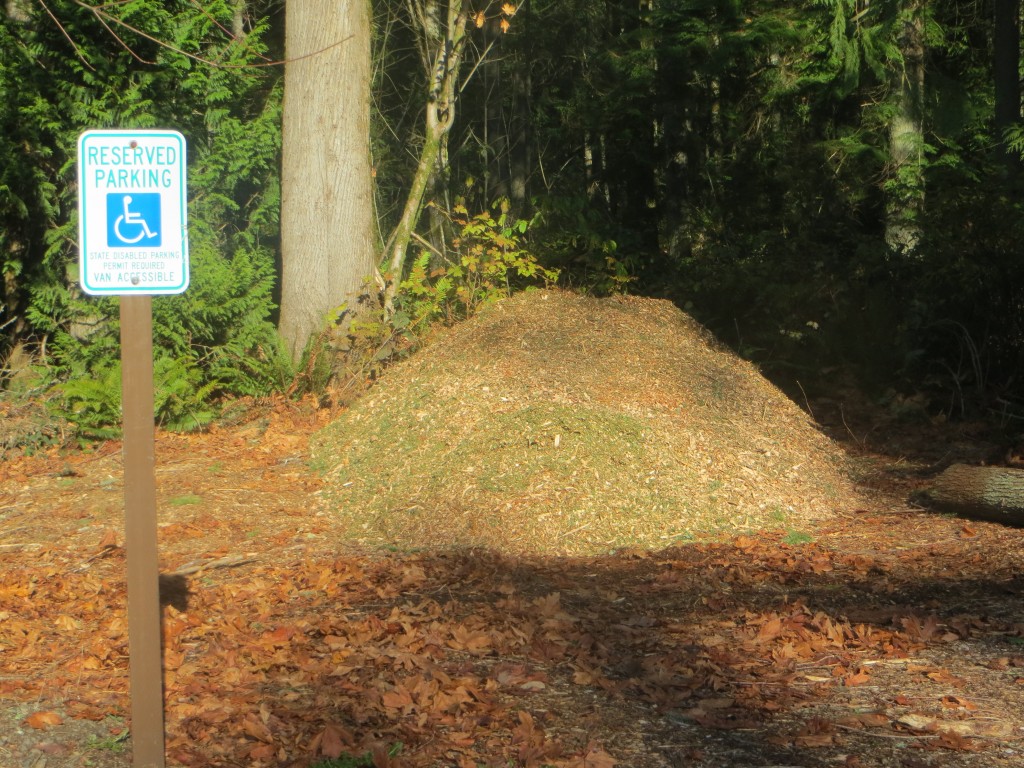 Preserve Downed Trees.  Thanks again to those who keep the Illahee Preserve's over 5 miles of trails open and cleaned up.  These volunteers (Rotary, Stewardship, and community members) go through a Kitsap County training class to make sure they know how to safely operate and maintain their personal chain saws.  Several years ago, when there were a number of major storms, over 100 trees needed to be cleared from the trail system.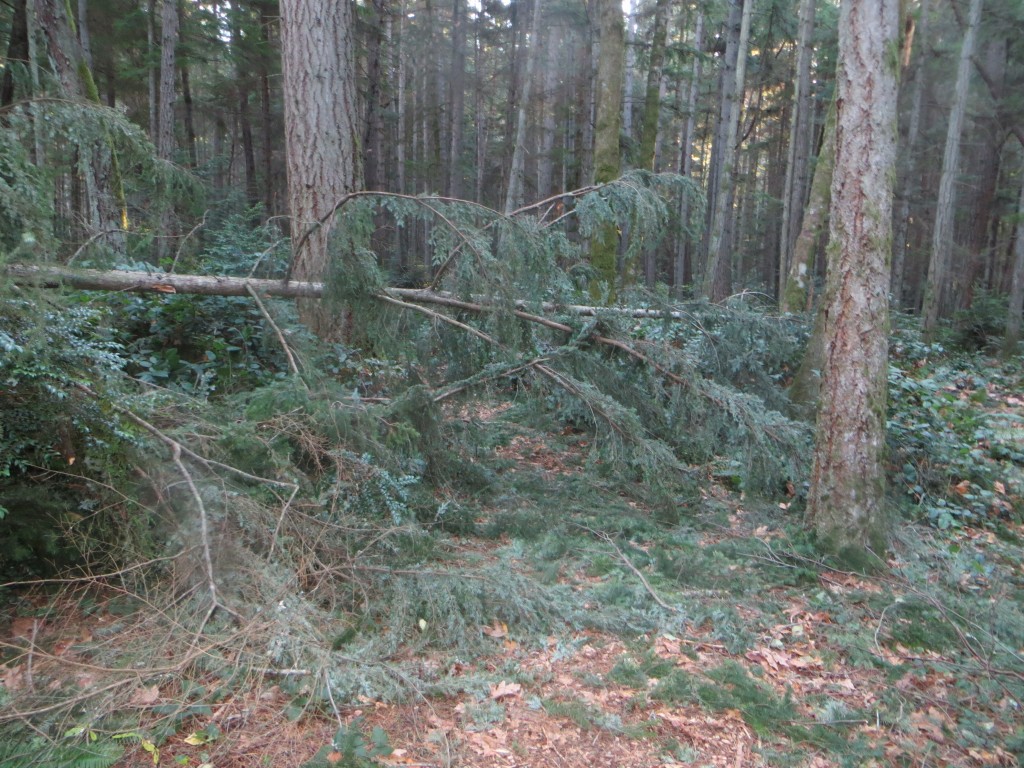 South Wind.  So what damage did the recent south wind cause?  Roughly 20 trees came down over the trails including some big ones.
North Wind.  The more recent north winds took down another 10 trees that had to be removed.
Western White Pine.  We were surprised at the number of Western White Pine's that had their tops blown down in the Preserve.  The photo below is from a residence that had the same problem.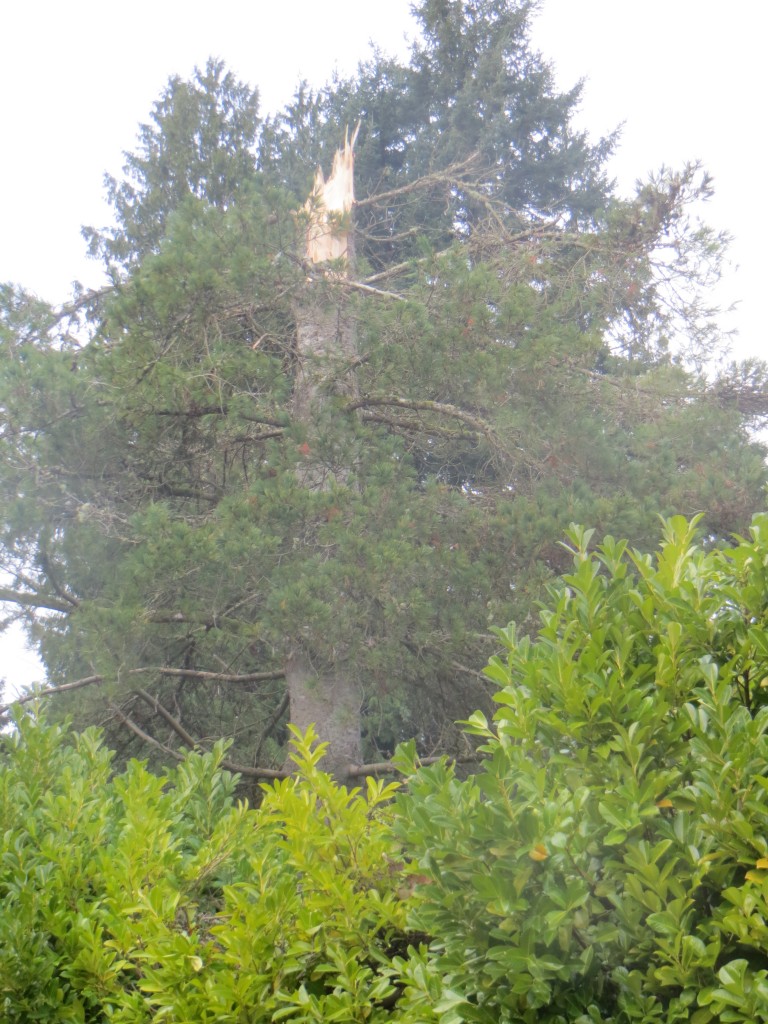 Illahee Store Sign.  It also appears the north winds also broke the sign at the Illahee Store.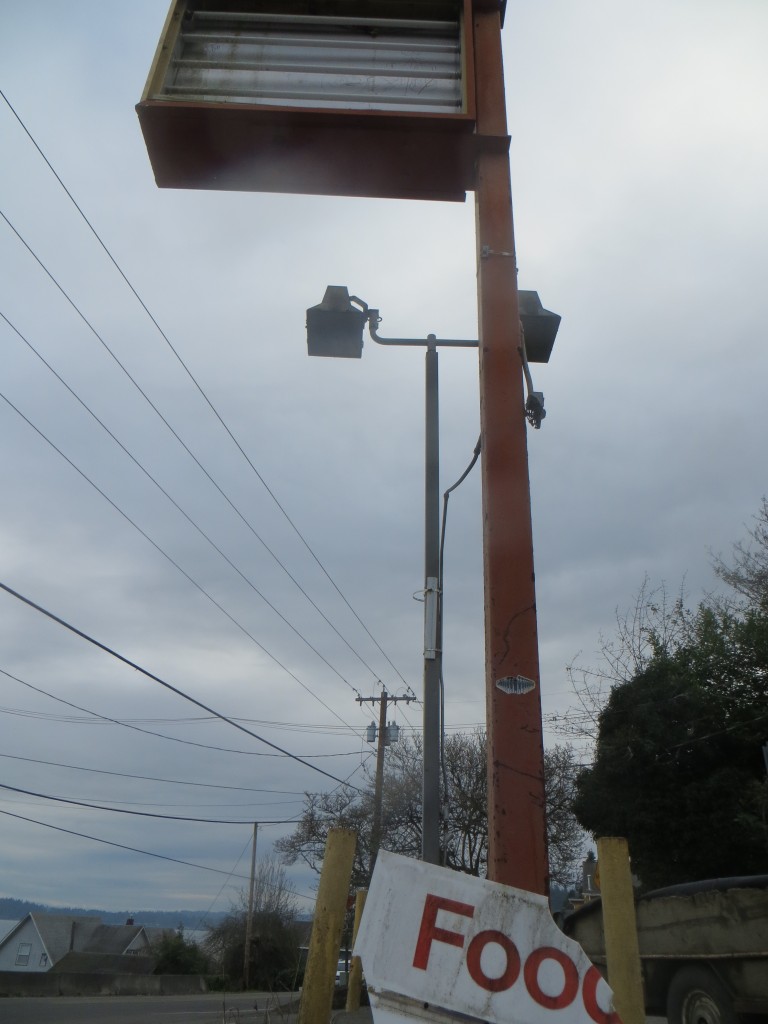 Avery Homestead.  Neighbors on both sides of the Avery Homestead reported the noise from a big tree coming down.  The tree was so heavily covered with English Ivy that it was hard to see the tree.  When it came down it trimmed the branches of one of the nearby redwood trees.  It is a good reminder that if you have trees with ivy on them that they are more susceptible to being blown over.  You just need to cut the vine trunks at the base of the tree.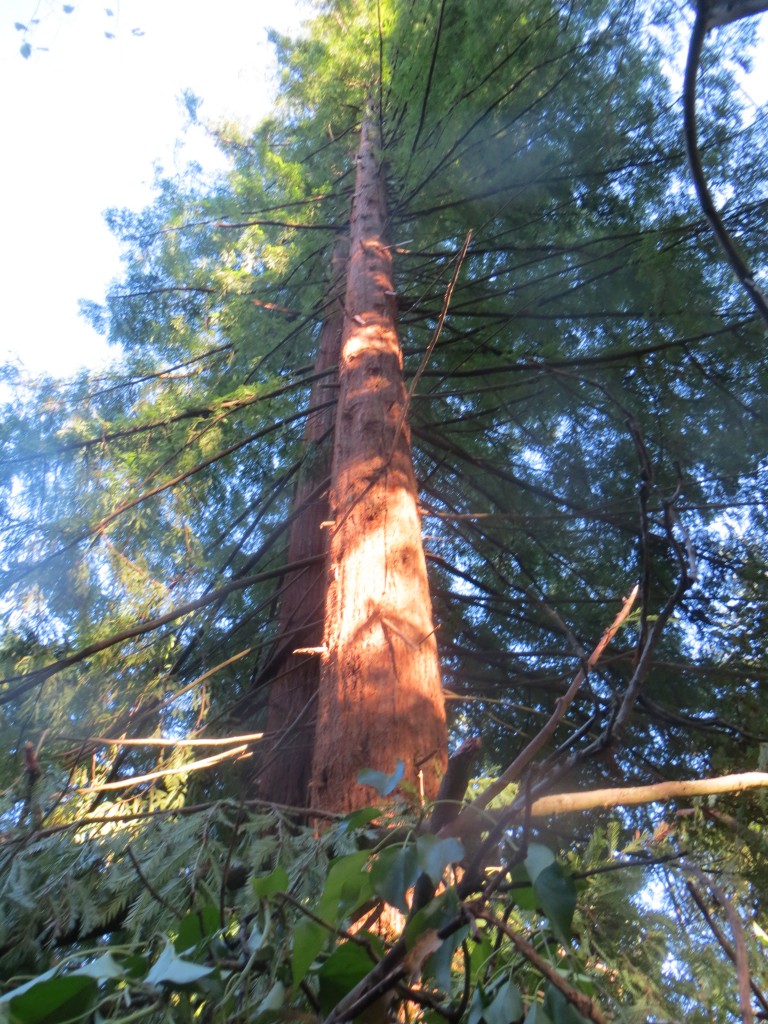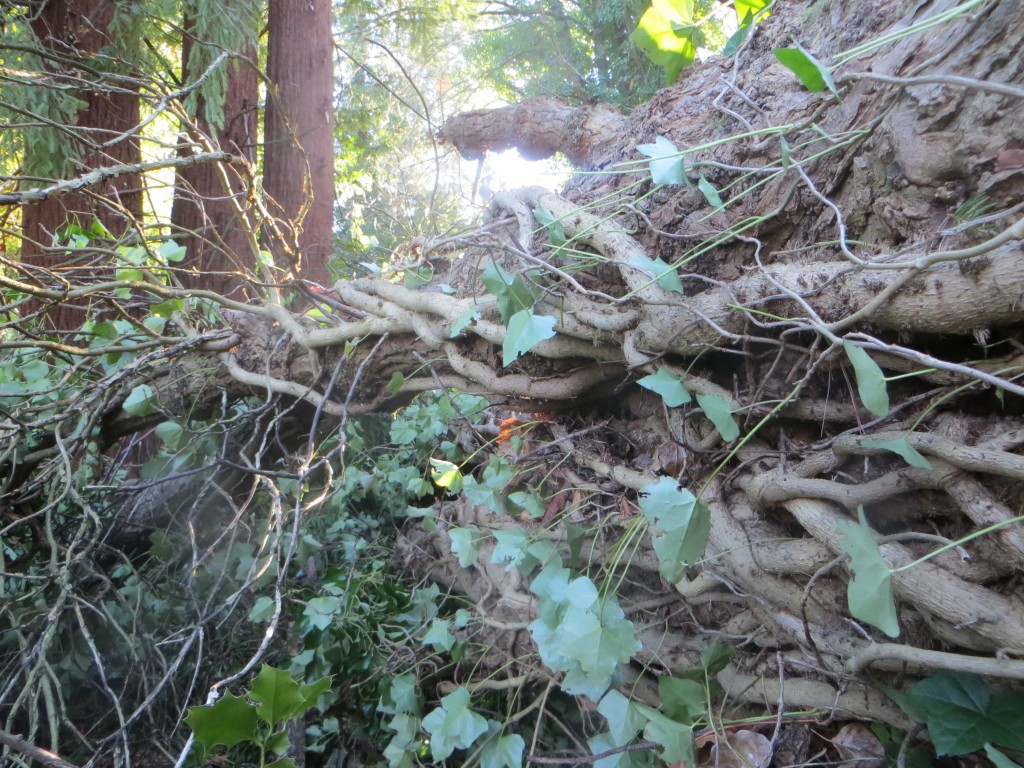 Timbers Edge.  With the recent purchase of 25.5 acres of the Timbers Edge project, there are questions as to what is going to happen with the remaining 10.7 acres that was not purchased.  The Illahee Forest Preserve (IFP), the non-profit group that organized the purchase of the 25 acres, is working on developing an updated long range master plan.  What kind of natural areas and recreational features should be considered to serve a large anticipated future urban population, say in the next 20 to 50 years?  These discussions need to involve the County and the City of Bremerton (whose residents are major users) and meetings are hoped to commence this week.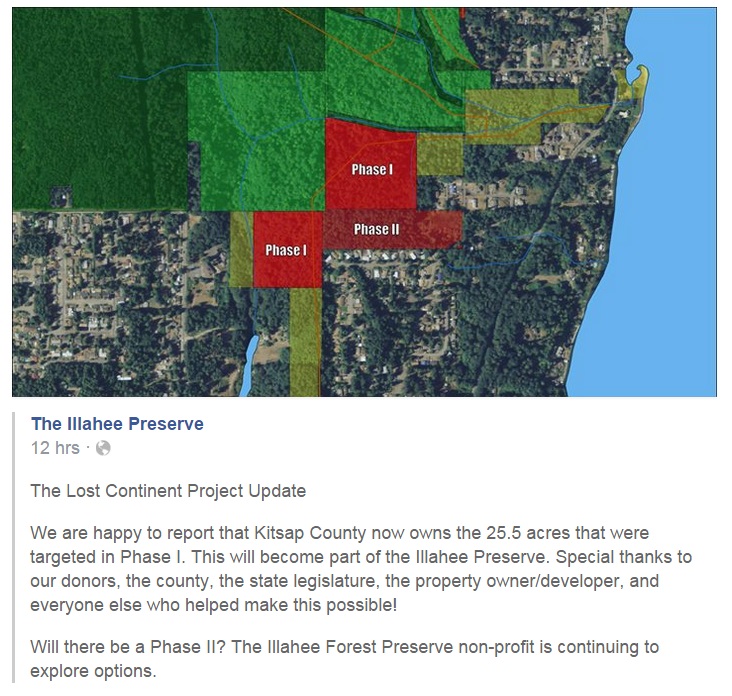 The Lost Continent Phase 2?  Until the talks mentioned above happen, the Lost Continent project is temporarily on hold.  Phase 2 is hoping to begin soon so those who want to make end of year 2015 contributions for tax purposes can do so.  There were also a number of people who wanted to contribute to Phase 1 after the necessary funds were collected, so it is hoped they will still want to help.  More information will follow when we find out about the discussions.