>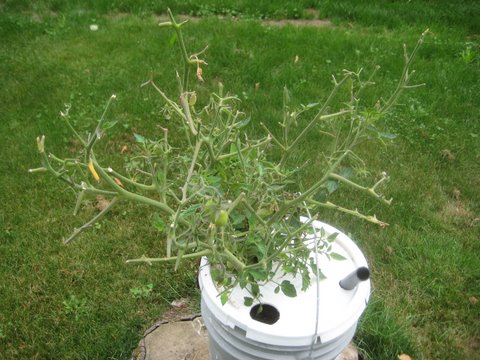 Deer Nibblings – Earlier this summer we noticed a tomato plant in a 5 gallon bucket and thought it a great idea. We went to see how the plant was doing only to find out the deer had discovered it and were keeping it well trimmed. See the photo below.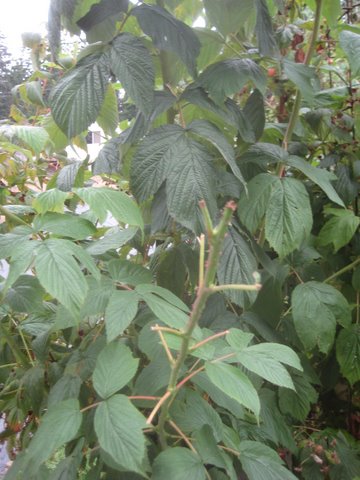 Other Deer Trimmings. Raspberries are another favorite of deer as shown in the other photo, They keep a number of different types of vegetation trimmed. We know that bean plants are a favorite along with roses and kiwi. Squash flowers also seem to be a favorite.
Meeting Reports? We have been asked when we are going to report on the Illahee Community Meeting held last Saturday, the Timbers Edge Appeal Hearing on Monday evening, and the Dock Hearing on Thursday. We have them on our list for this weekend.