>Illahee Orca Video Makes KIRO TV News. We were surprised to get a phone call Friday evening from Issaquah that they saw the Illahee orca video on the Channel 7 News (they called for permission but we didn't think they would use the video), and calls from others who saw it on the Kitsap Sun website. If a little video gets that much exposure, we are optimistic the professionally made video of Illahee's watershed issues (currently being filmed) will get even more.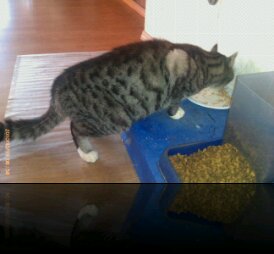 Lost Cat. While cats aren't really wildlife, they do get lost and we have always tried to pass on quickly notices such as these. We only attached one of the photos.
A stray cat showed up at our house on Rue Villa yesterday (Saturday, 12/18). She is a large female cat, gray with black strips, 4 white paws and a white bib. She has no collar. She was very hungry, but appears to be healthy. She is friendly and used to humans and other cats. I have attached 2 pictures. Would you send them out to see if anyone has lost her? They can contact me at JoannaBaas@gmail.com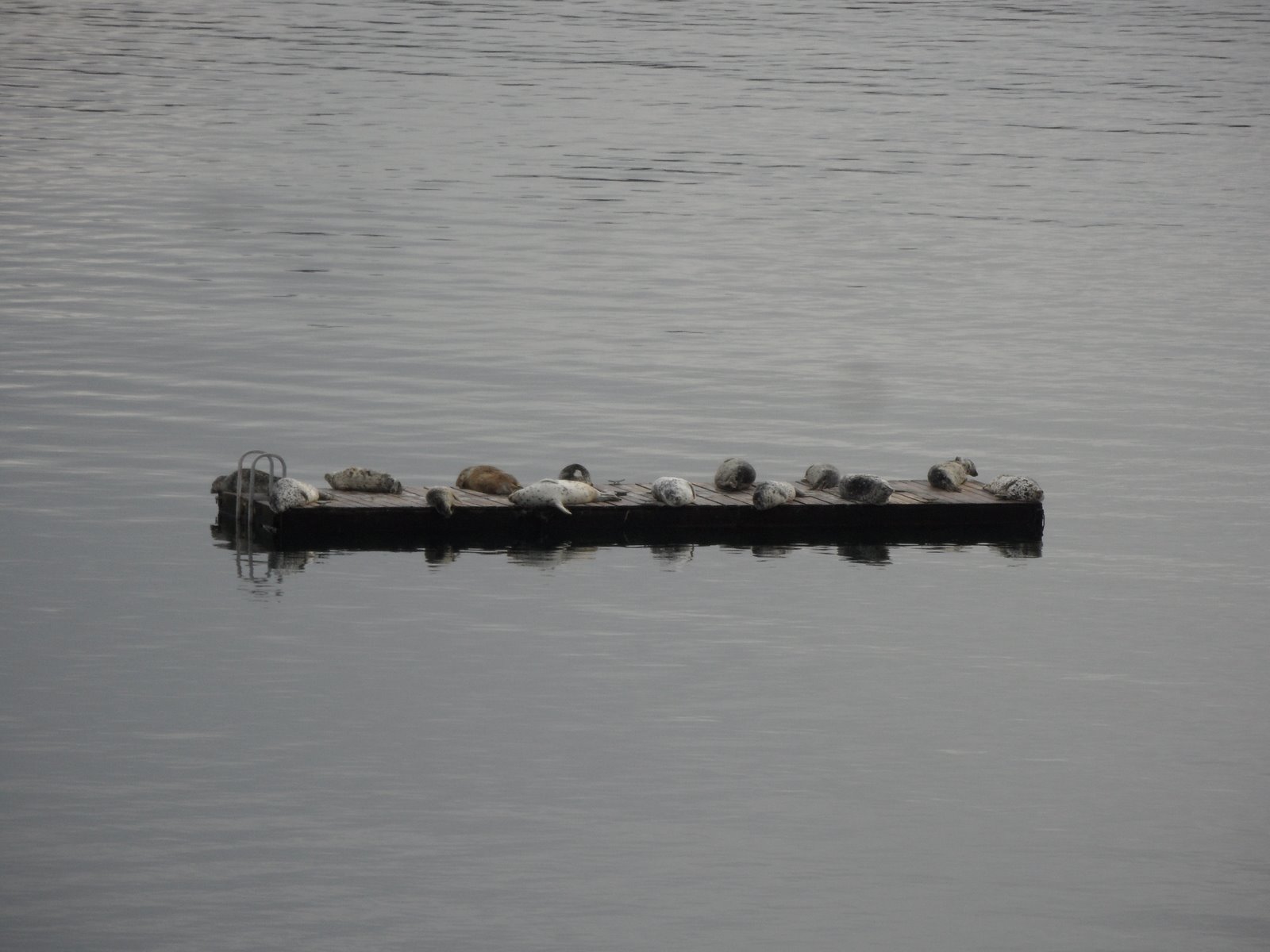 Seals Vacated Float. Since the seal eating orcas came through here we haven't seen any seals on the float north of the Illahee community dock.
We attached some photos to show what it looked like nearly every morning this fall, that is until this week.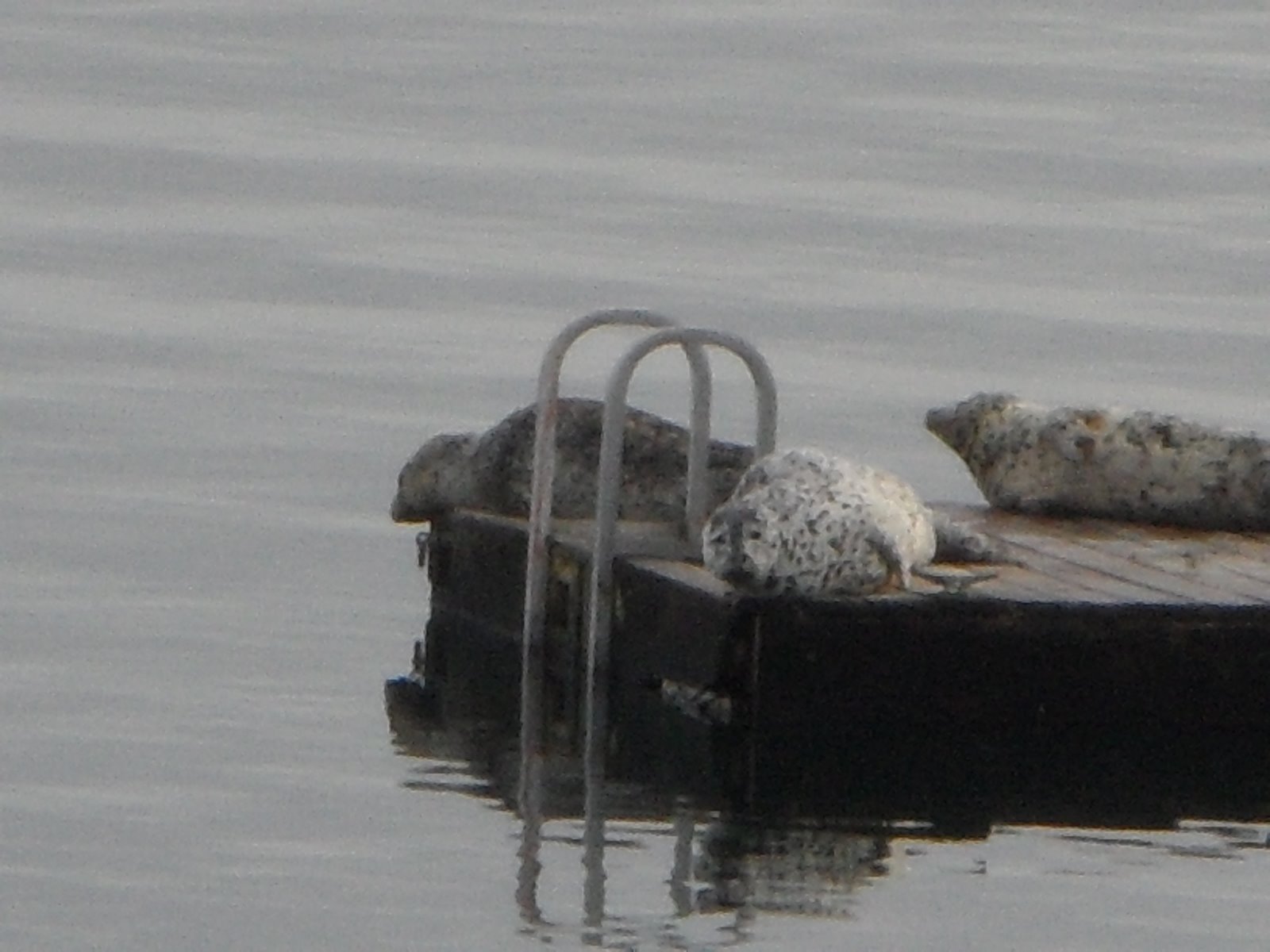 Cormorants. When the seals would leave the cormorants would normally take their place as you can see from this photo.
Deer Pictures. We received some remarkable photos of deer and a couple of pileated woodpeckers. At one time we were going to have a place for photos such as these on the Illahee Community Website. This is something we hope to check on, as we can only include a few of the pictures sent.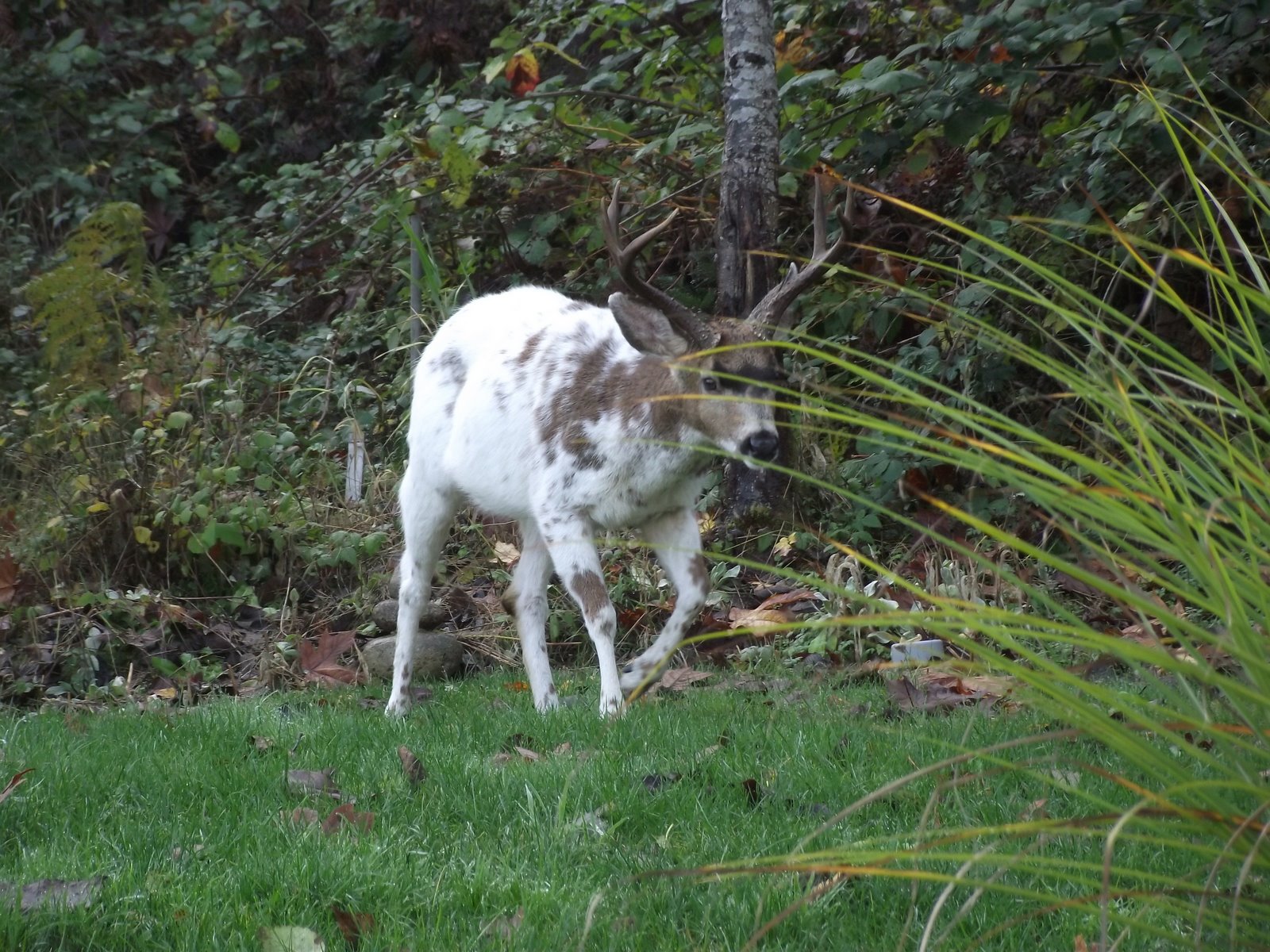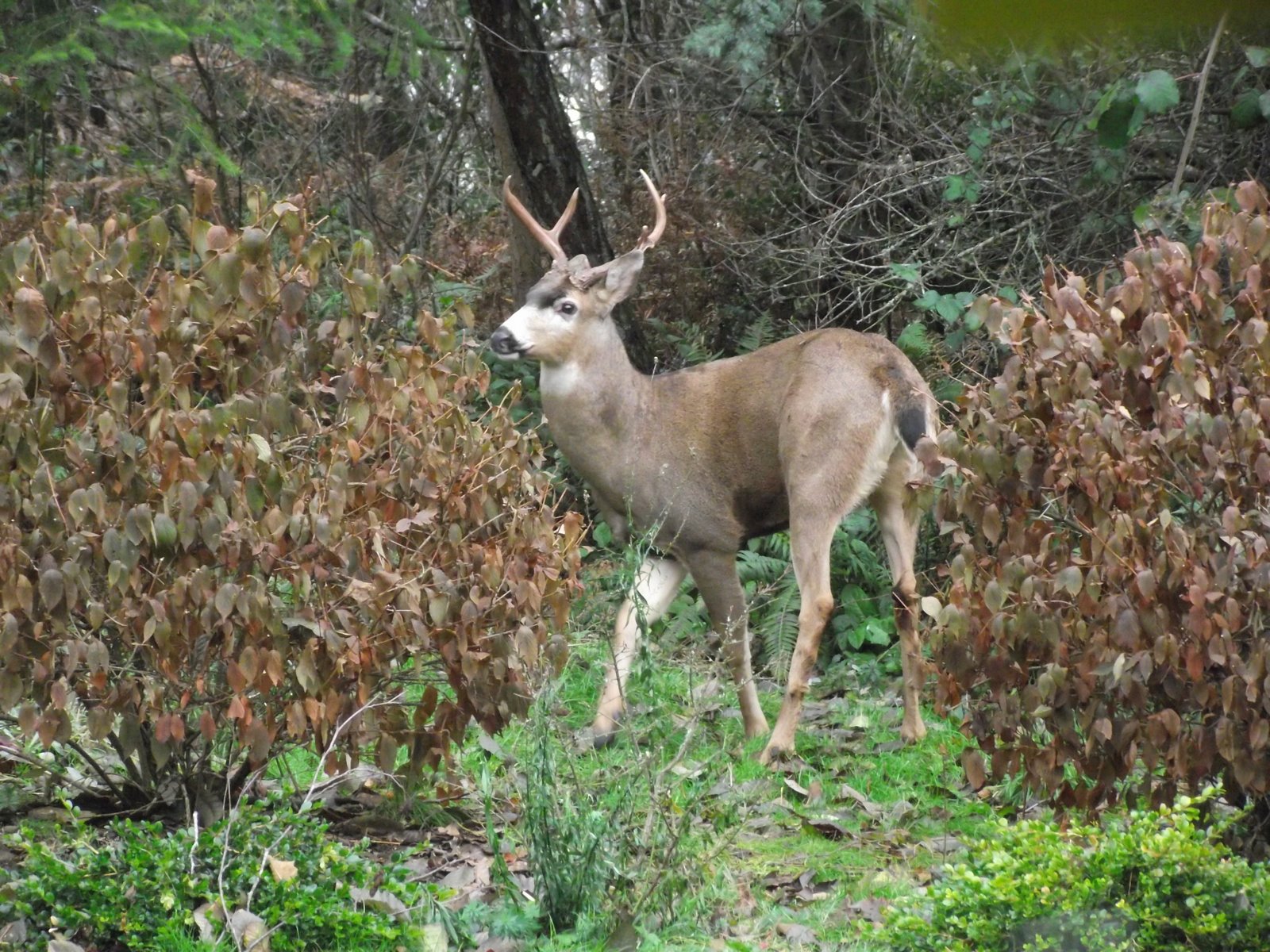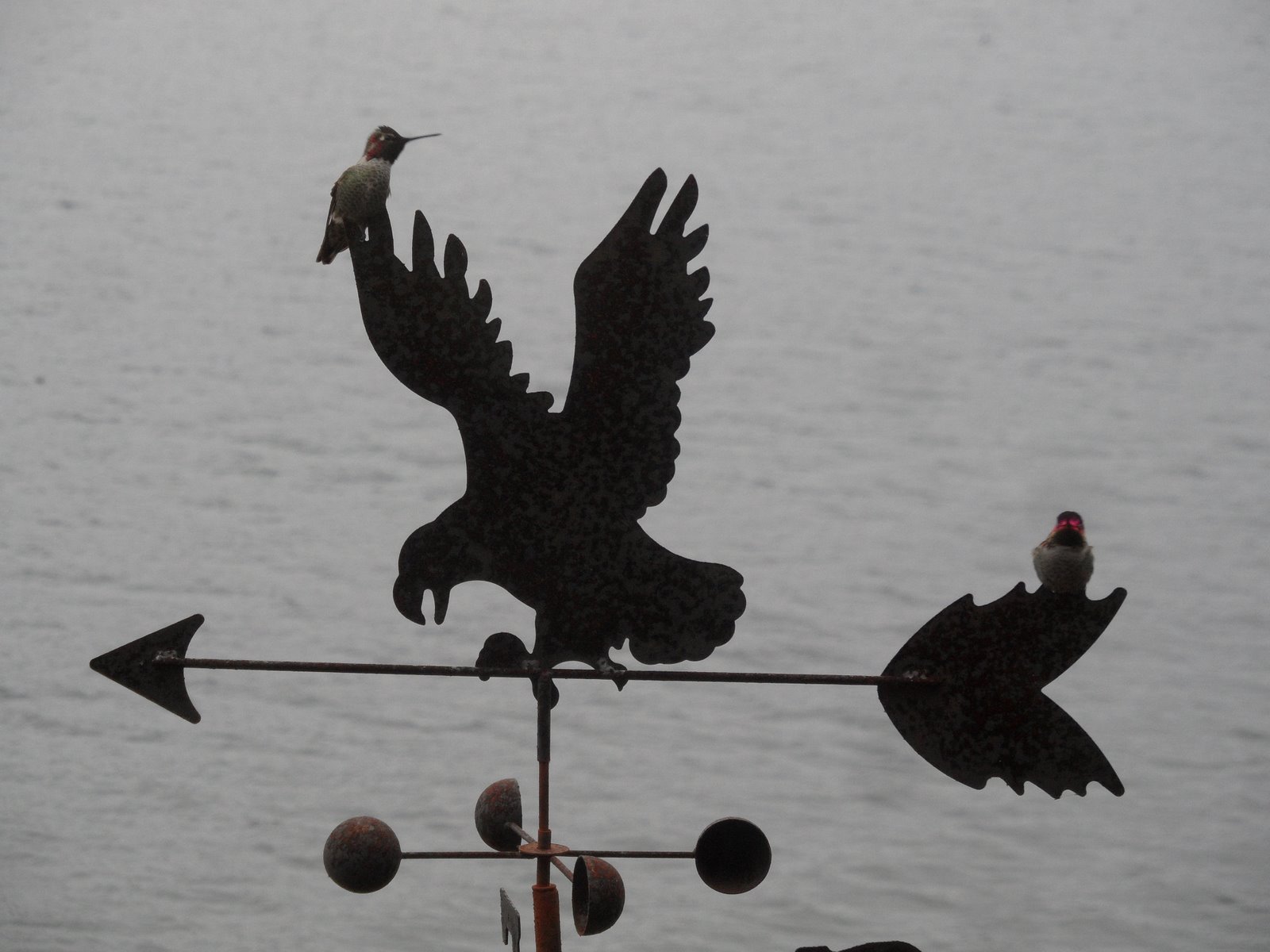 Humming Birds. We have seen lots of humming birds around this winter because people are feeding them. The attached photo shows 2 males that are in a territorial standoff on a weather vane.
Thank You For Sharing Your Photos. We want to thank you for sharing your wildlife photos. We have been told by a number of you that is what you like best about the Illahee Updates. We are still learning how to present photos and we have yet to learn how to title individual photos, so please bare with us. We are still trying to come up with photo file sizes that are big enough for people to see the subjects, but not too big so they won't exceed the size of their email systems. We hope these all come through.