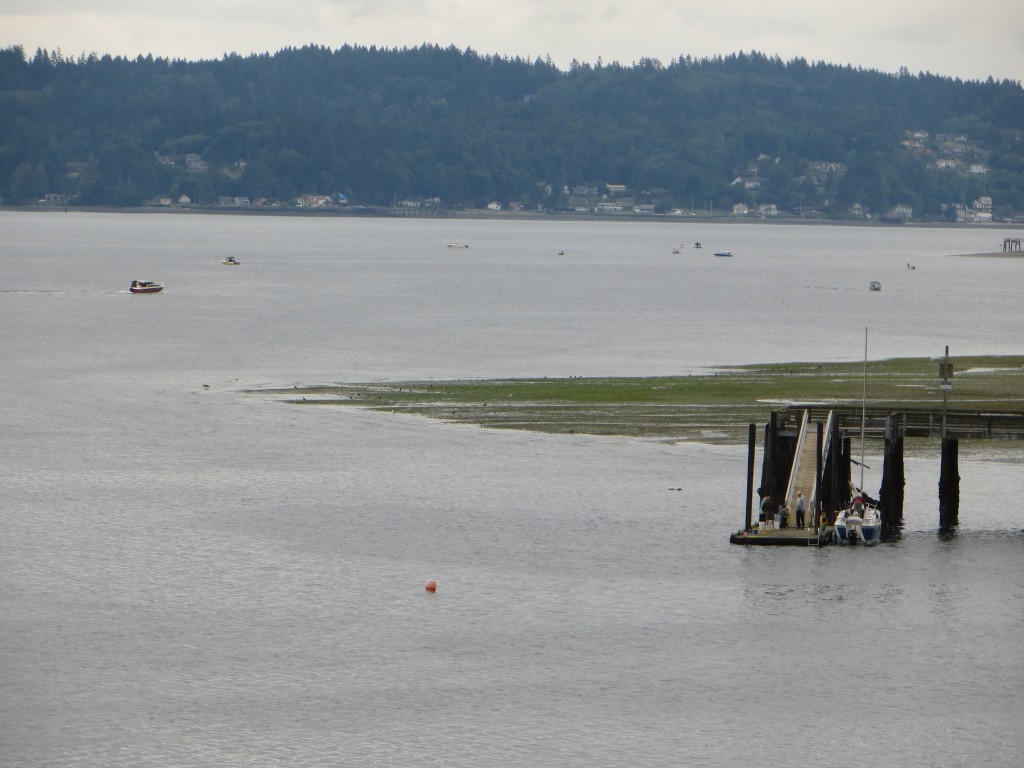 Sunday Crab Report.  We got up early Sunday morning to see how the opening day of crab season was progressing.  By the time we got the the Illahee Community Dock some people were already leaving with their limits of red rock crab.  Others were just getting there after finding the Illahee State Park dock too crowded.  And all day both docks were extremely crowded.   We were told that it took quite awhile on Sunday for those with crab pots further out in the bay to get their limits of males, as there were plenty of females around.  The photo below shows a red rock crab trying to get out of a bucket.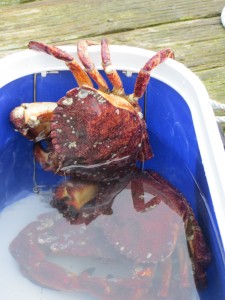 Monday Crab Report.  We wanted to see if there were many Dungeness crabs along the shoreline north of the State Park where most of the crab pots were and found a few in the shallow waters, though most prevalent were graceful and red rock crabs.  We took a picture of a dead female Dungeness crab next to a shellfish gauge, which shows if it was a male it would be just slightly short of being legal.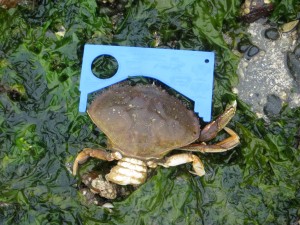 Graceful Crab Eggs.  While graceful crabs look somewhat like a Dungeness crab, they don't get nearly as big.  We took a picture of this female which shows the number of eggs she is carrying.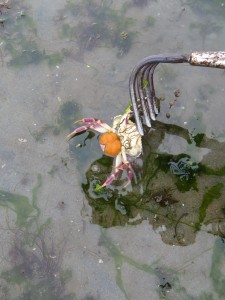 Illahee State Park Dock.  Though not as crowded as Sunday there were still lots of people crabbing and fishing from the Illahee State Park dock.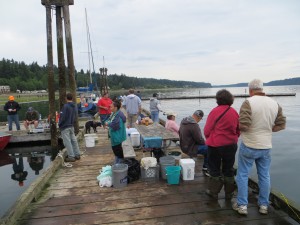 The photo below catches someone trying to throw their crab pot out in front of the float.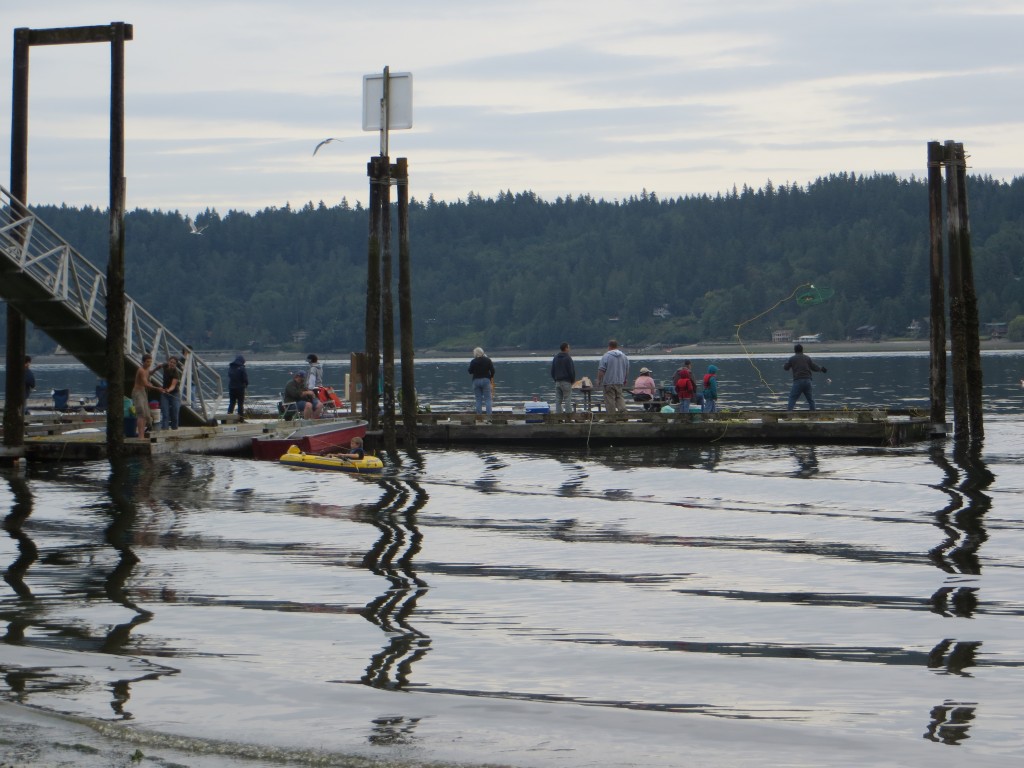 In the bucket below is one of the largest Dungeness crabs we saw.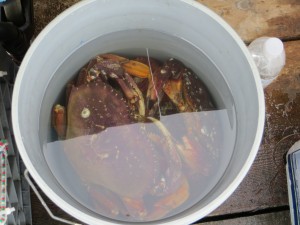 And while some were waiting for crabs, they were jigging for squid.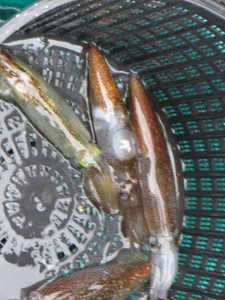 Low Tide.  The lowest tide of the month is on Tuesday.  This was low tide on Monday.
Website Usage Numbers.  Thanks to Steve for helping understand better how website usage it tracked.
In regards to your website traffic inquiry…
The info you see on mustat.com is not going to be 100% accurate but more of a general idea.  3rd party statistics like Mustat can be a bit skewed since they are dependent on variables such as visitors' browser settings allowing cookies, sharing browsing histories, and a handful of other technical web geek stuff.  You very well could be getting more traffic than that. 
Just for kicks, I looked up one of my websites on Mustat and they show its traffic as 805 visitors / 4025 page views per day.  I compare that to my actual server control panel which is a known true value… 1235 visitors / 6110 page views per day.  
Your webmaster or whoever is handling the domain for you should have realtime access to the website's actual traffic at the host/server level. 
Update Advice.  Have been requested to keep these Updates short and report more often.  Also, if you have something you would like to see reported on, let us know, or better yet, write it up and we will send it out.  We do so 
anonymously
 unless you give us permission to use your name.