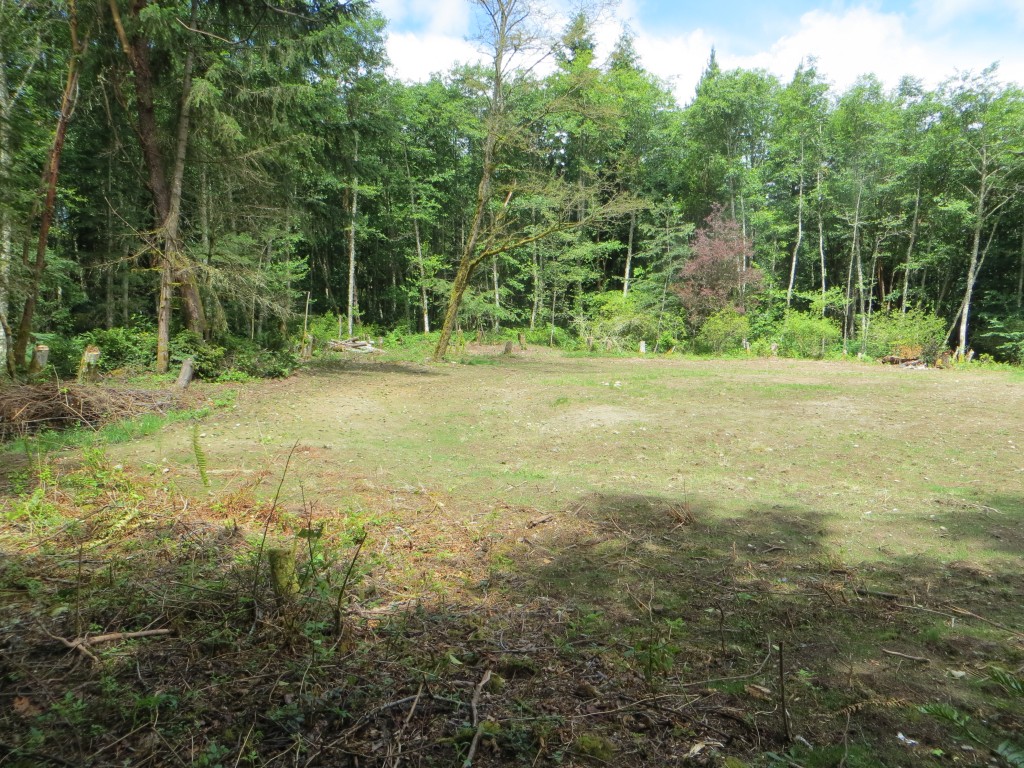 Preserve Meadow Planting.  The question was asked whether the grass seed germinated for the Illahee Preserve Wildlife Meadow Restoration project at Compass Circle and we are glad to report that it has, as evidenced by the two pictures.  It will take a fall planting to finish the project, but it did get started before the summer sun and heat.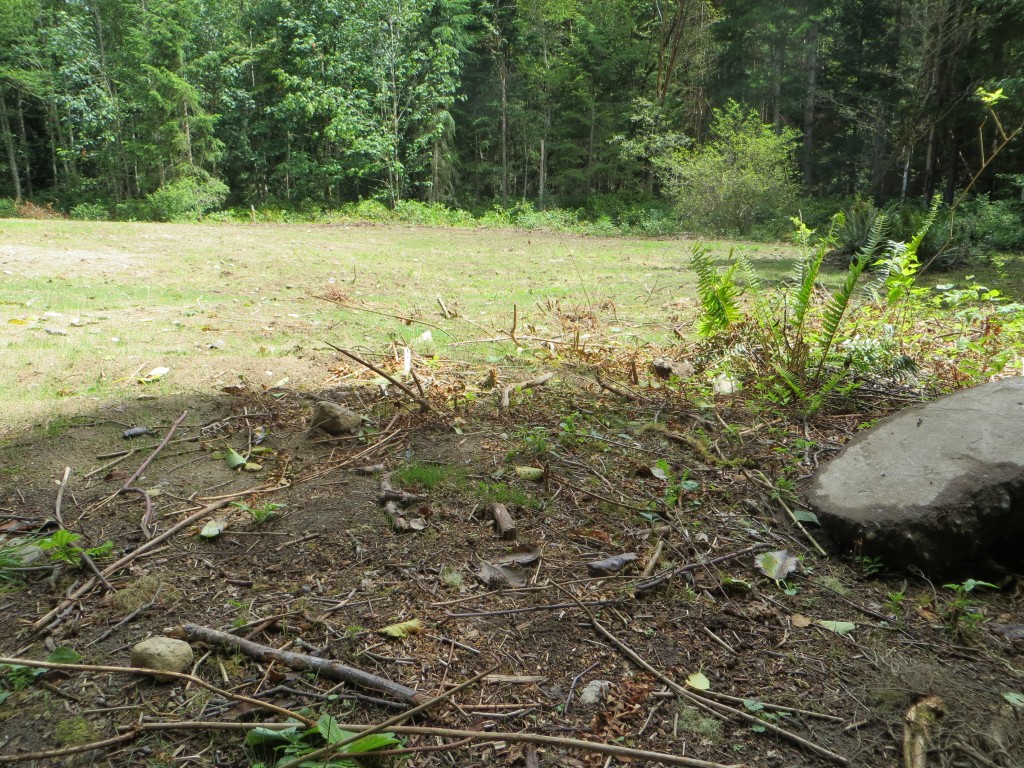 Public Health Shoreline 

Project.
  We talked with Kitsap Public Health official, Lucas Jordan on Monday, July 2nd, as he was walking up and down the shoreline checking "hot spots".  As many waterfront residents know the Health Department, mostly inspector Tom Wiggins, has been checking with residents on their septic systems.  Lucas said they want to get three samples this summer of the hot spots and they are looking at completing their study before the end of the year and they will hold public meetings to present their findings.  We will try and keep abreast of this grant funded project.
Eagle/Chicken Encounter.  On Thursday we heard part of a story about an eagle attempting to grab a local chicken.  Evidently the chicken survived but it and the other chickens were so traumatized they didn't lay any eggs for a few days afterwards.  We will try to get the whole story for a later post.

Seaweed.  With the recent low tides there have been bunches of seaweed showing up along the shorelines as shown in the photo below.  We heard of an interest in gathering it for use as fertilizer, but then someone mentioned a license was needed to gather seaweed.  We are curious if any Illahee residents have any experience with using seaweed as a fertilizer for their garden or flower beds?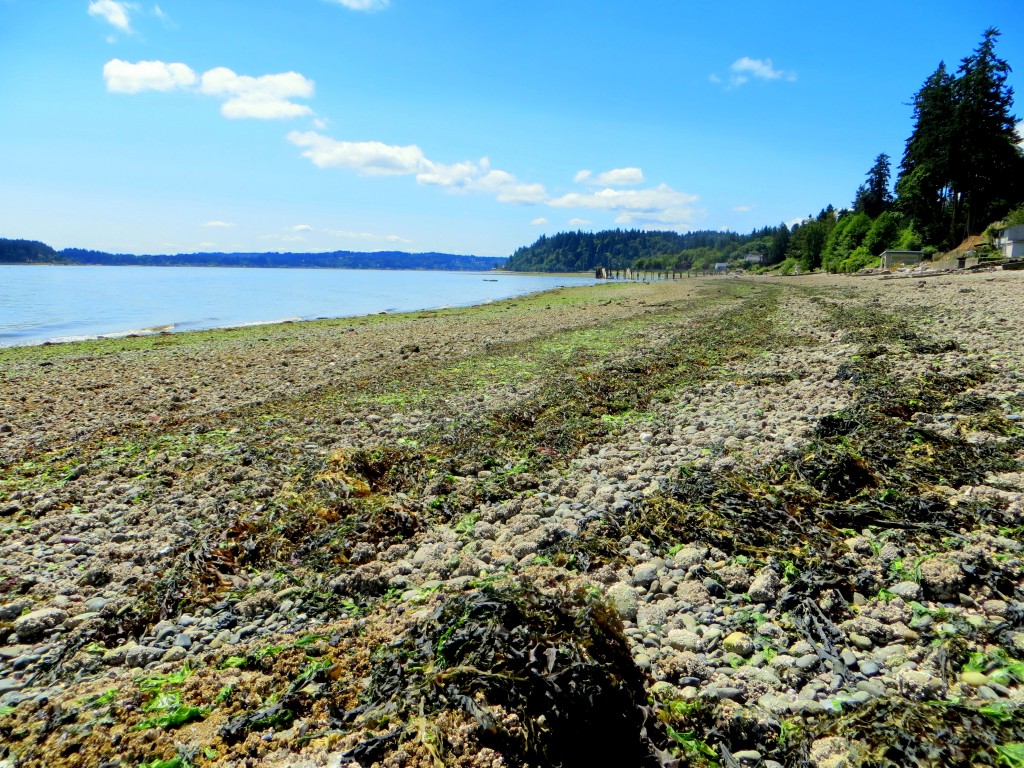 Remand Progress?  We have been asked to read the article in Thursday's Kitsap Sun and report how the Commissioner's remand decision will affect Illahee.  We will try and do so in another Update.
Website.  We normally add a few new people each week to our email list and want to let them know that past Updates can be found on the Illahee website, which is illaheecommunity.com.  We are also always looking for items of interest and others to report on what is going on in Illahee and the Illahee Preserve.