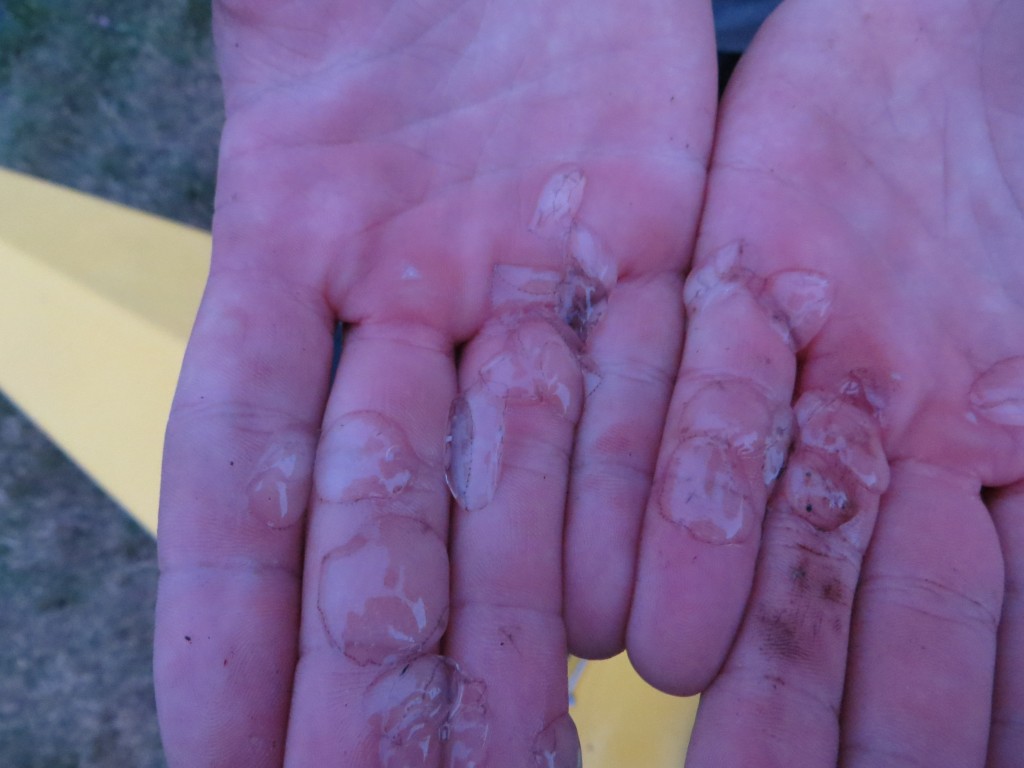 Small Jelly Fish.  We talked with a person who had just kayaked through a mass of small jelly fish out in the middle of the bay.  He said the mass covered a big area and seemed to be about 2 feet deep.  As you can see from the photo they are really small.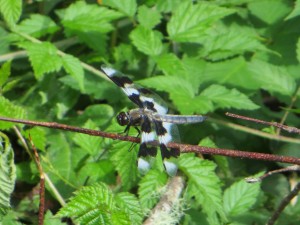 Dragon Flies.  Lots of these two set of wings dragon flies in the meadow restoration area of the Illahee Preserve on Friday.  Didn't have time to look up to see what they are called.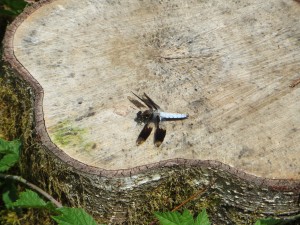 Preserve Rain Garden.  On Thursday Kitsap County Public Works personnel modified the perimeter of the rain gardens at the Almira parking lot of the Illahee Preserve.  
This work was welcomed by the volunteers who mow the edges as the county replaced the sod with a woody mulch mix designed to infiltrate the stormwater and prevent weeds from growing.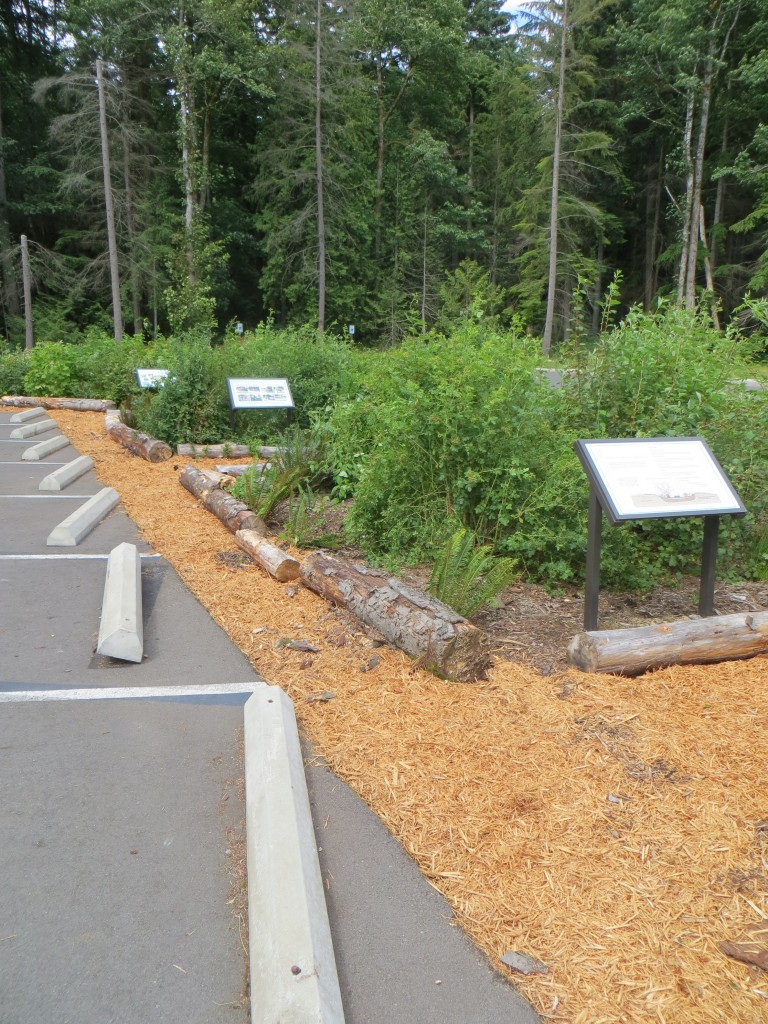 Shellfish Closure Signs.  We were surprised to see Shellfish Closure signs at the Illahee community dock.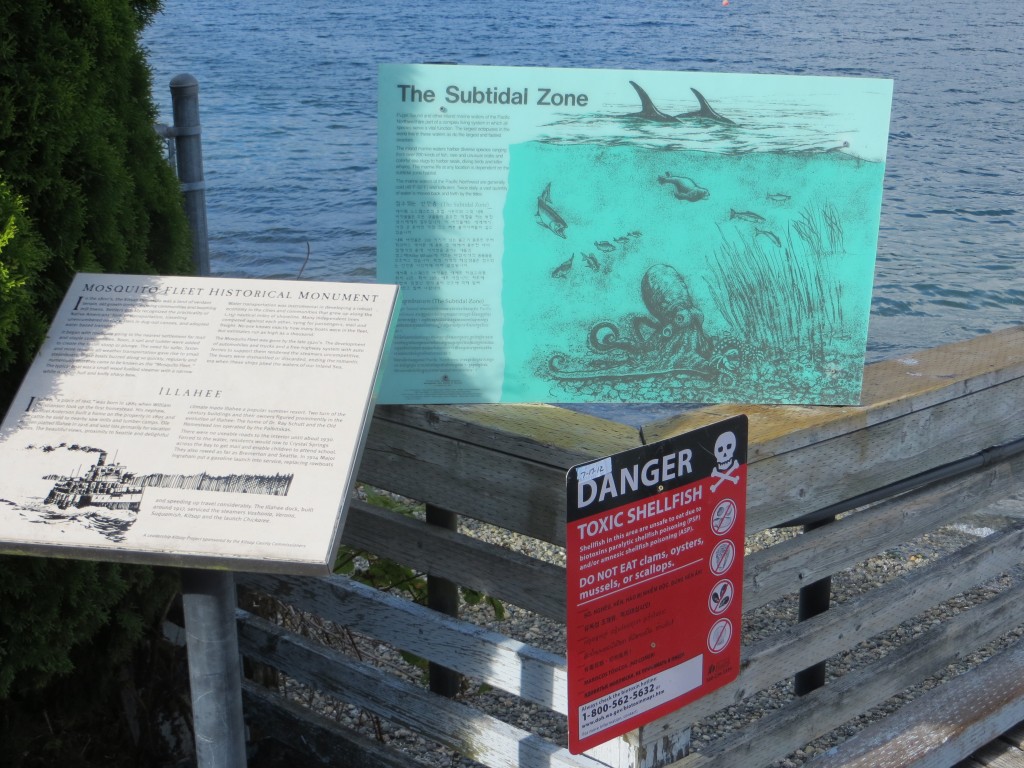 We presume they are also posted at Illahee State Park.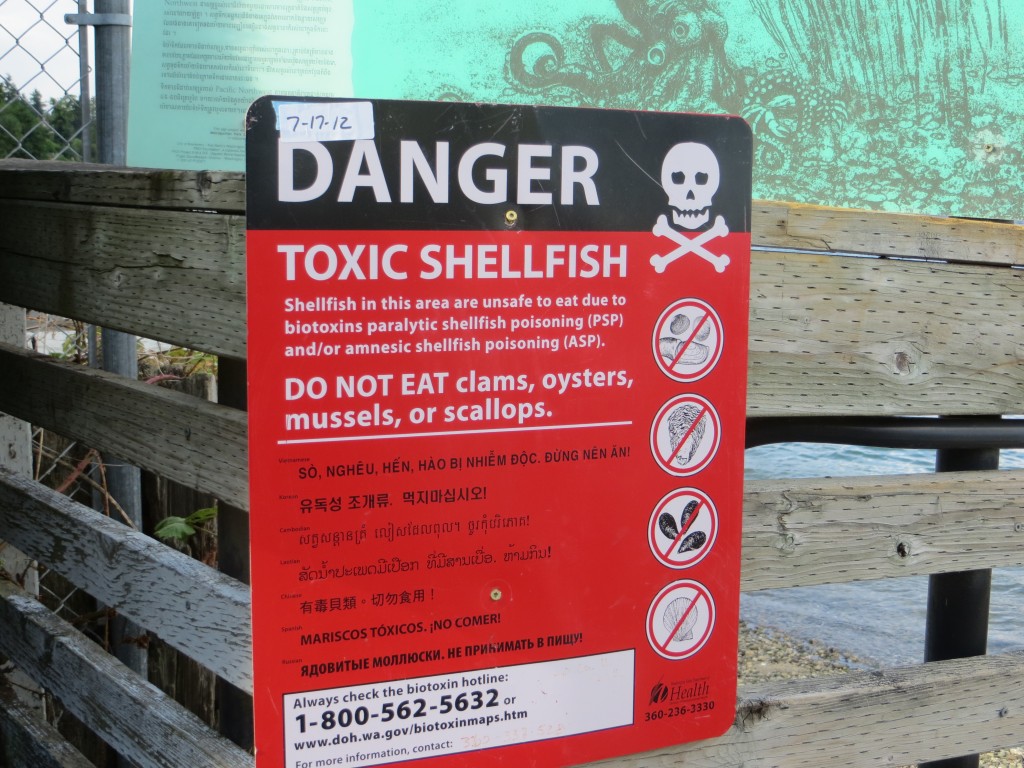 If we get more information we will pass it on.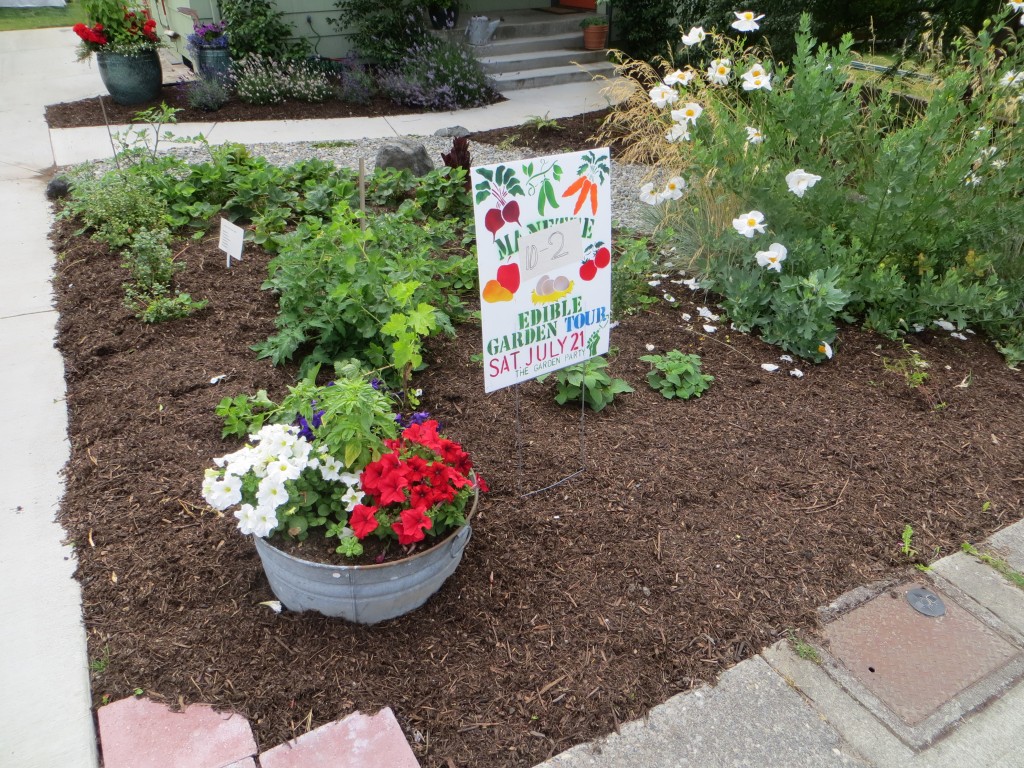 Manette Garden Tour.  There were several Illahee residents who we saw at the Manette Garden Tour.  We understand there are at least 8 master gardeners in Illahee, and that last year there was an Illahee garden tour and there have been questions as to whether there will be one this year.  We haven't heard anything except from those with gardens saying it has been a slow growing season, especially for tomatoes.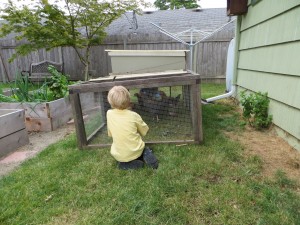 White Pigeons?  We have been asked about the white pigeons or doves that are often seen flying around Illahee.  We have seen them in groups of as many as 12 and as few as two.  Today (Sunday) we saw a group of four, but it is hard to take a picture of them in flight.  If you have any information on them please let us know.