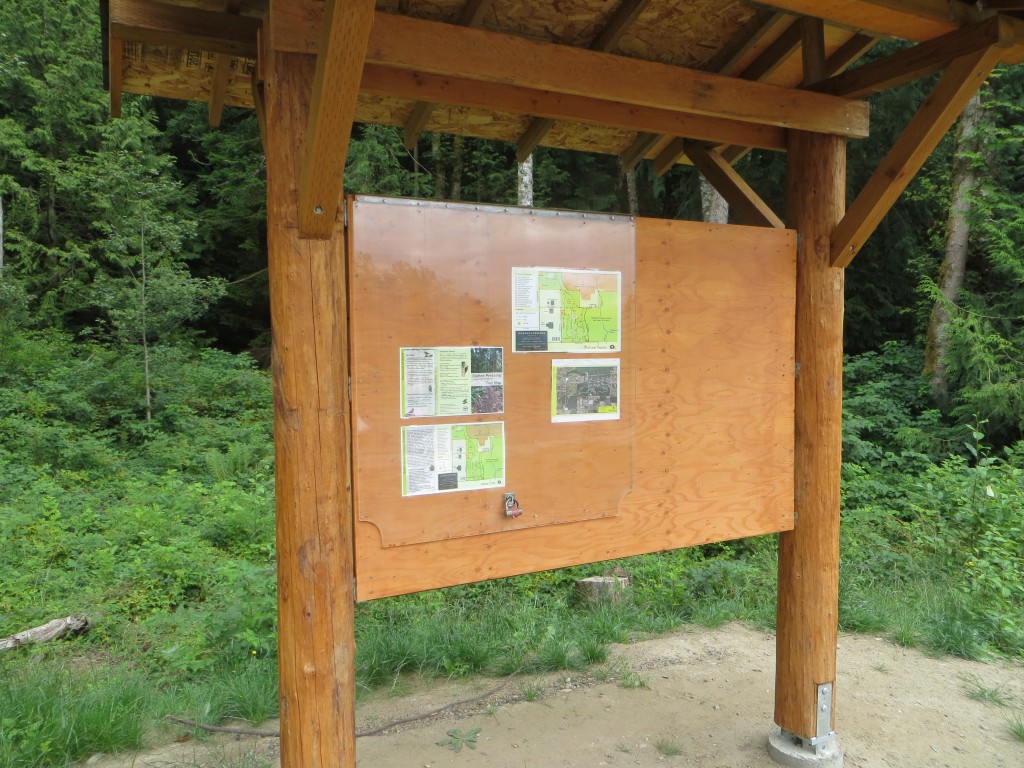 Kiosk Cover.  Slow progress continues to be made at the Illahee Preserve's Almira parking lot on the walkway and kiosk.  We noticed a new plexiglass covering over some laminated maps recently at the new kiosk.  These projects are all completed by volunteers and in this case all the materials were donated.  Thanks to the volunteers who have made the Preserve and the amenities possible.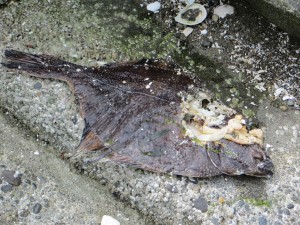 Large Sole?  Just north of Illahee State Park we noticed a fish what appears to be a very large sole that something was chewing on.  Hopefully someone can tell us if we have identified this flatfish correctly.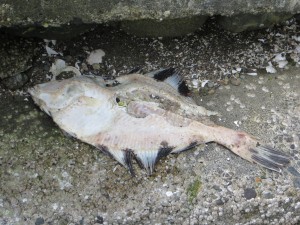 Crabbing Success?  We assume there has been some crabbing success in the area as we noticed a number of cleaned Dungeness crabs shell along the shorelines, like the one shown below.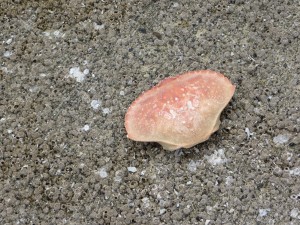 Illahee Docks Cleaned.  Must be the time to pressure wash docks, as we noticed the Illahee State Park dock has been completely washed,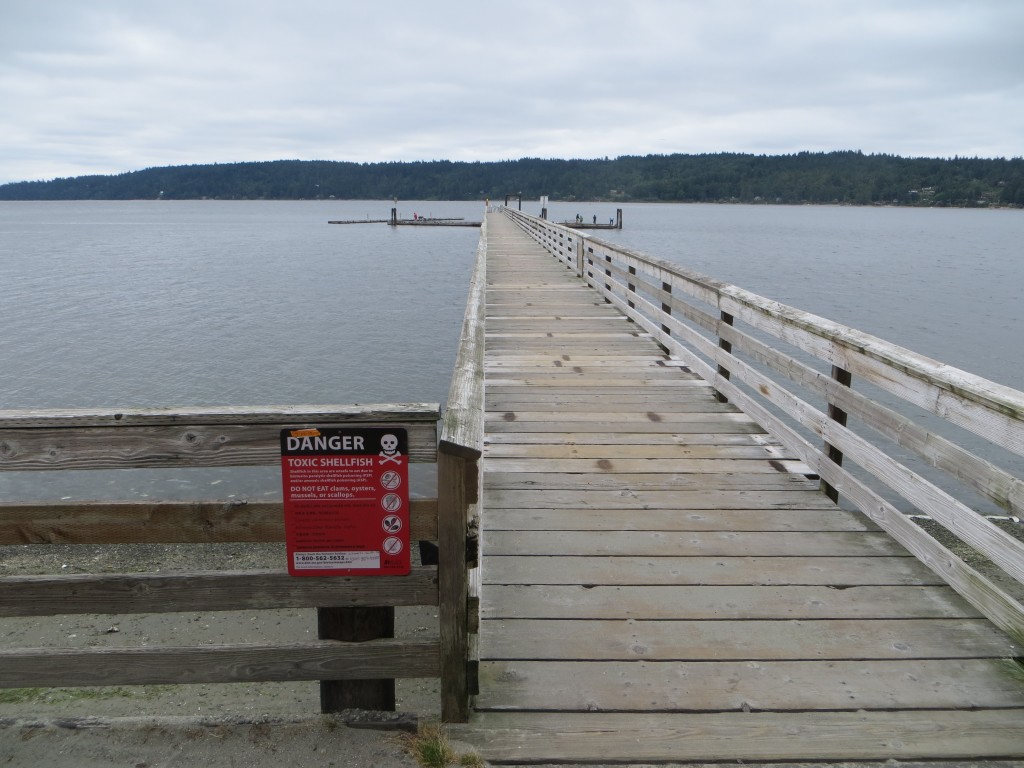 and the Port's dock has the first 60 feet pressure washed and we hear there is another cleaning event this week.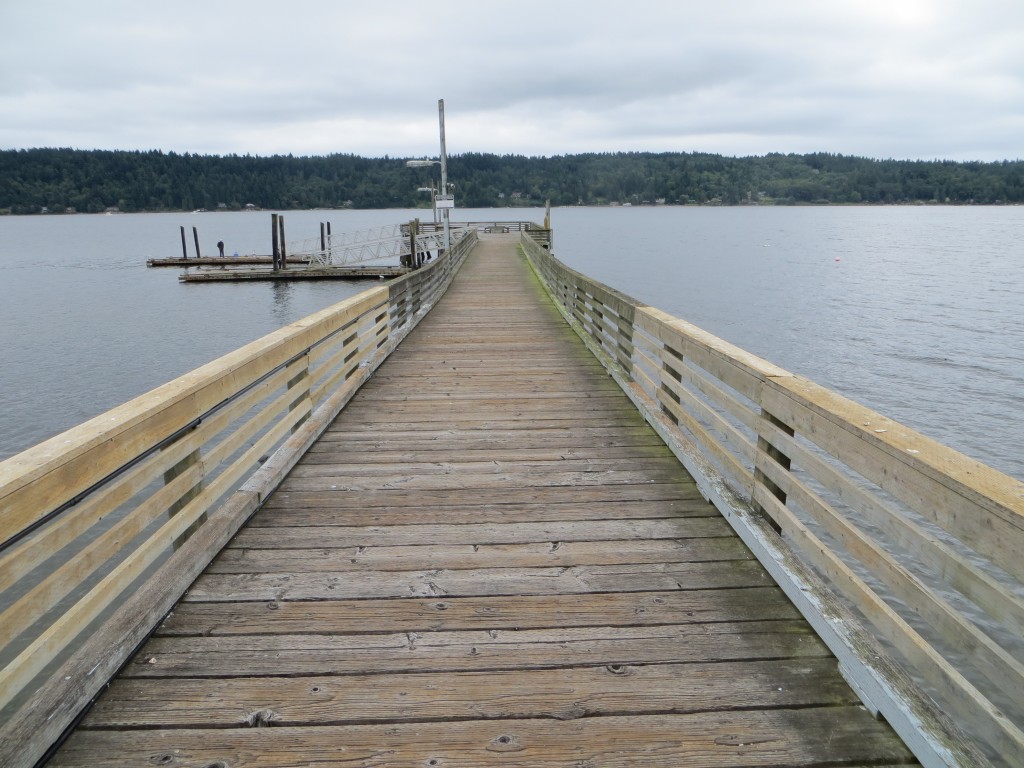 Honey Bucket Moved.  We also noticed the Port of Illahee has moved the "Honey Bucket" that has been at the Illahee Store to the base of the dock, as shown in the photo below.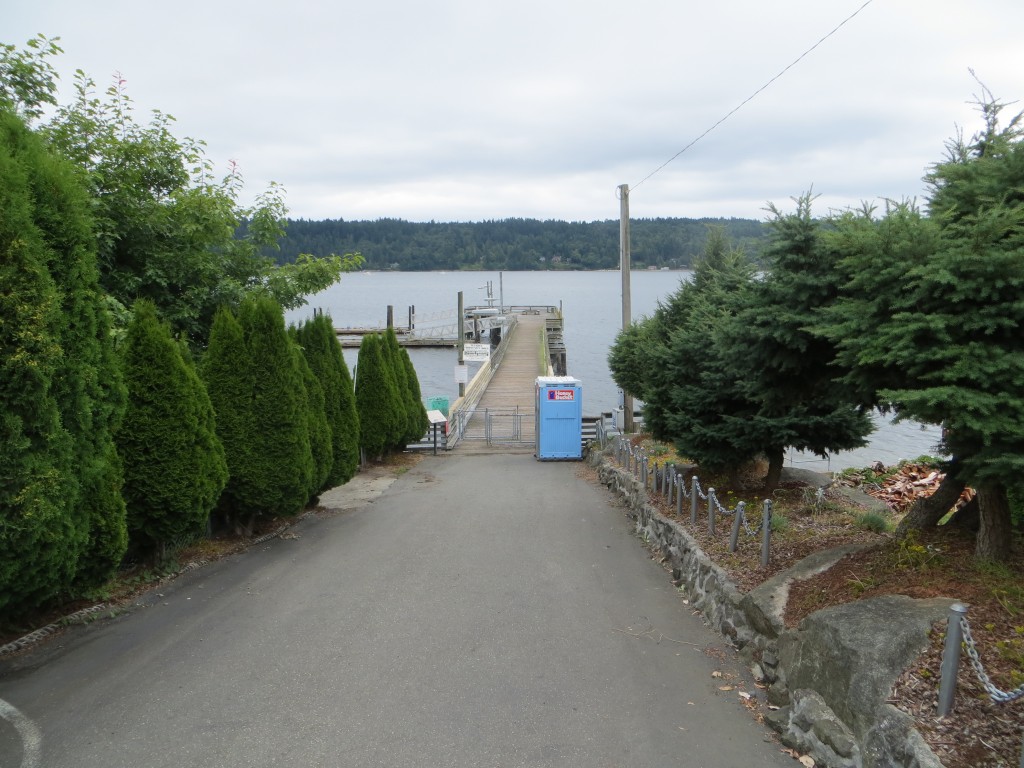 Bicycle Events.  And for those who noticed more bicyclists than usual along Illahee Road, there was a bicycle event, we presume related to Whaling Days, that also had some new signs to alert motorists.  We thought this one was strategically placed at the base of Illahee's mile long hill.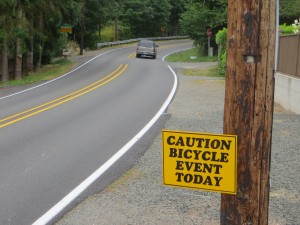 Many Comments Received on Last Update.  In our last update we relayed information regarding a Kitsap County Sheriff deputy's Incident Report that we felt needed to correcting, and are waiting for a call from a supervisor, either a Sargent or Lieutenant, so we don't have anything more to report on that at this point.  We received about 25 emails and roughly an equal number of verbal comments and will send out a blanket email response soon to give the range of the sentiments expressed.  
Forest Practice Meeting on Tuesday.  This is a reminder that the final public meeting to present and discuss the county's new Forest Stewardship Policy document will be on Tuesday evening at 6:30 pm at the Eagles Nest meeting room at the Fairgrounds.  This document is receiving mixed reviews by members of the Illahee Preserve Stewardship Committee and should be of interest to all who use the Illahee Preserve.  The county's press release is:  http://www.kitsapgov.com/press/2012/NR12-70.htm