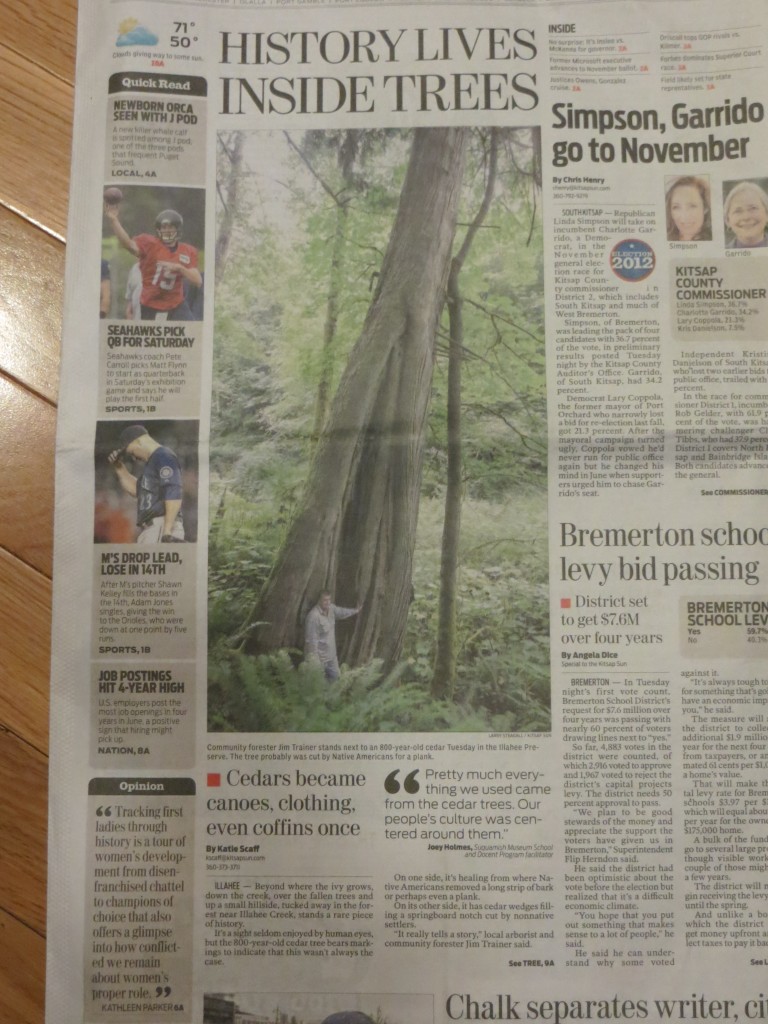 Preserve Tree Makes Sun's Front Page.  This past Wednesday on the front page of the Kitsap Sun was a picture of an 800 year old cedar tree in the Illahee Preserve.  The photo shows Illahee forester Jim Trainer at the base of the tree, and the article provides insight into the history of the trees and the area.  The article link is:  http://www.kitsapsun.com/news/2012/aug/07/old-cedars-carry-kitsaps-cultural-history/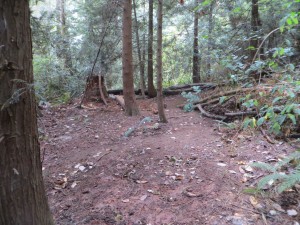 Homeless Campsites Cleaned.  Also on Wednesday some old homeless campsites were cleaned up by Kitsap County Park's employees with help from the Mission Creek Corrections Center for Women.  We talked to some of the participants afterwards, who said it went quickly but it was pretty bad because of the rotting food, etc that was left there.  We took a couple photos of the cleaned up areas and were amazed that we couldn't even find a trace that there was ever a mess, not even a cigarette butt.  But the stench was still there so we understood why the Park's Department took over the responsibility of cleanup from the volunteers.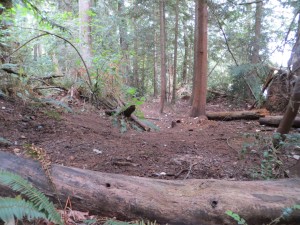 Eagle Gets Resident Cormorant.  This spring and summer there has been a lone cormorant hanging out in Illahee waters.  We think this is the same cormorant that has been successfully evading pursuing eagles, that is until the other day.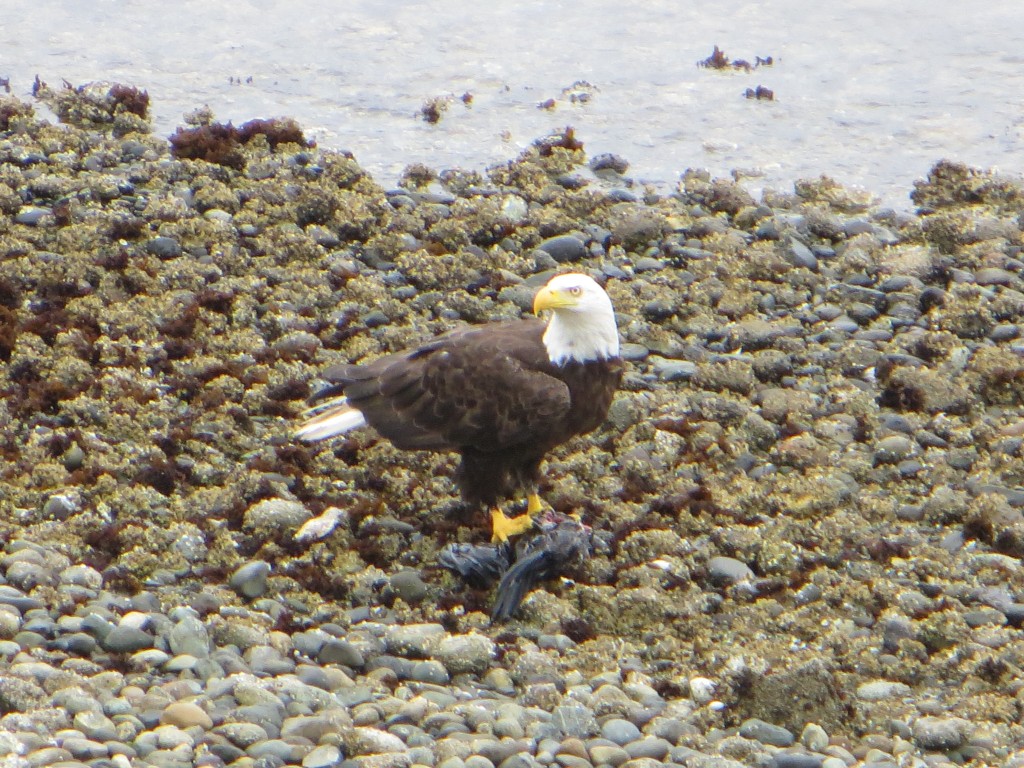 Illahee Day.  We are sorry we don't have any photos of the Illahee Day cleanup efforts, not even a photo of the filled up dumpster.  There was a small but steady flow of people to the event, that included the painting of the Port's meeting room.  We saw one person picking up trash along Illahee Road, and others cleaning up trash from the Illahee Preserve, and even some trash hauled from the Illahee Store.  The beach cleanup of junk from an earlier low tide was also hauled up to the dumpster.  So from our viewpoint, this was another successful Illahee Day cleanup event.  Thanks to the Port for facilitating the sprucing up the facilities and the cleanup of Illahee!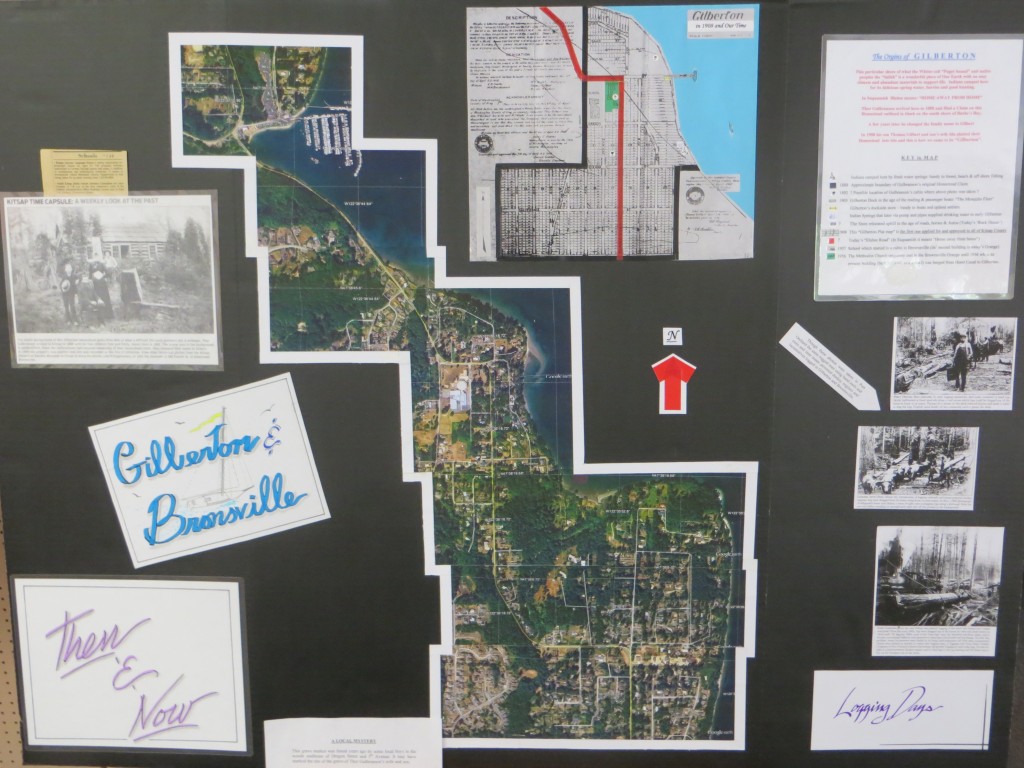 Gilberton – Brownsville Celebration.  We also took some time to check out the Gilberton – Brownsville celebration also on Saturday.  We found out a number of Gilberton residents consider areas around University Point to be part of Gilberton, which was evident when we looked at their map displays (see map above).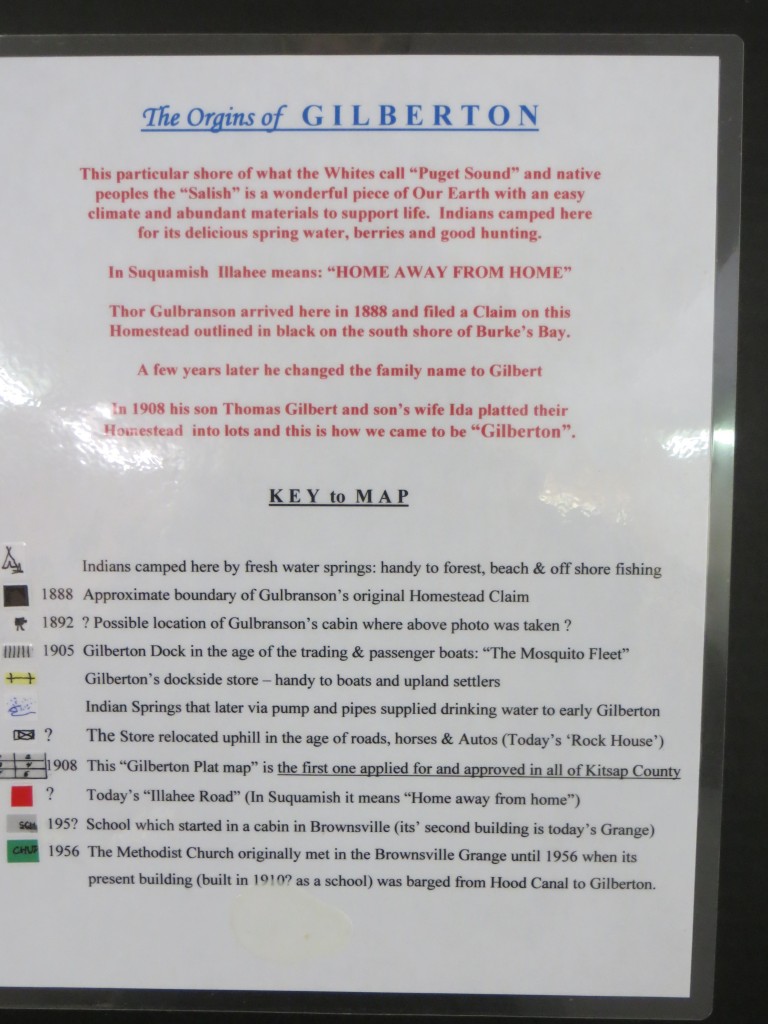 We also noticed that they have a different understanding of the meaning of the name Illahee, as "Home away from home."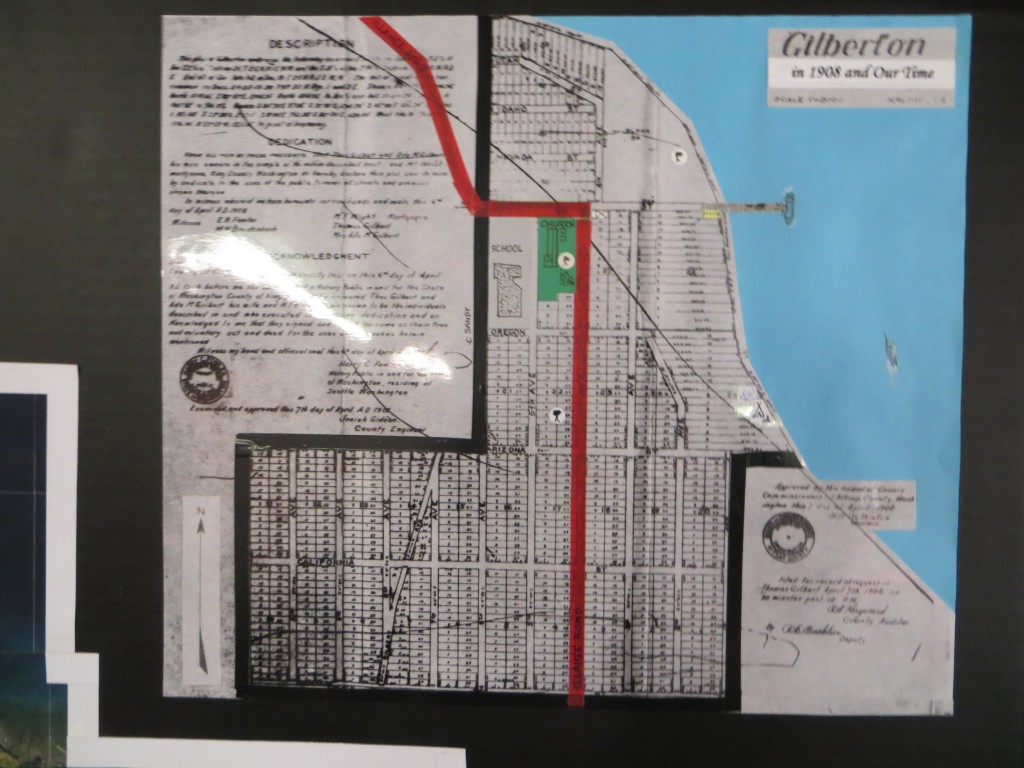 We looked at the 1908/1909 plat map of Gilberton, and noticed similar small lots to those that were platted in Illahee in 1916.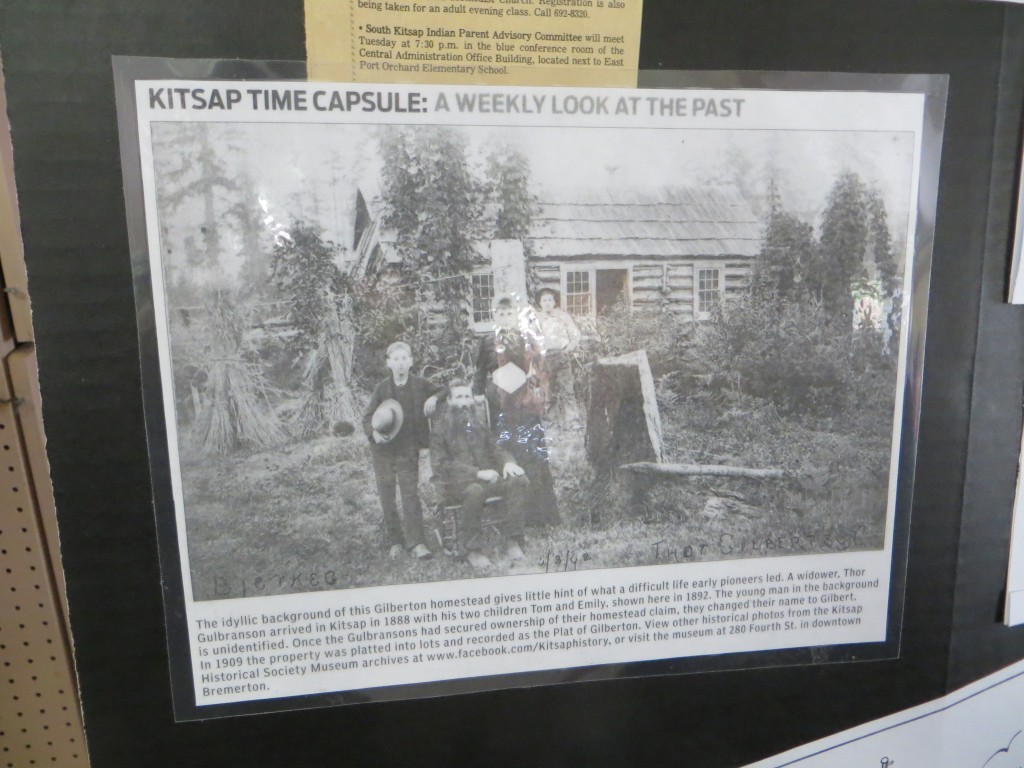 We also took a photo of a photo of their founder that appeared in a paper some time ago.