Kayak Stolen.  On Thursday night a kayak was stolen from a residence north of the Illahee Community Dock.  The kayak had a red top, somewhat faded, and a white bottom.  It appears the thief was headed south toward the dock based on where they left the wheeled carrier they likely used to get the kayak to the water.  There aren't many places to get a kayak out so we presumed they took it out at the dock.  If anyone has seen anything or has information that would be helpful, please let us know.  A reward is being offered.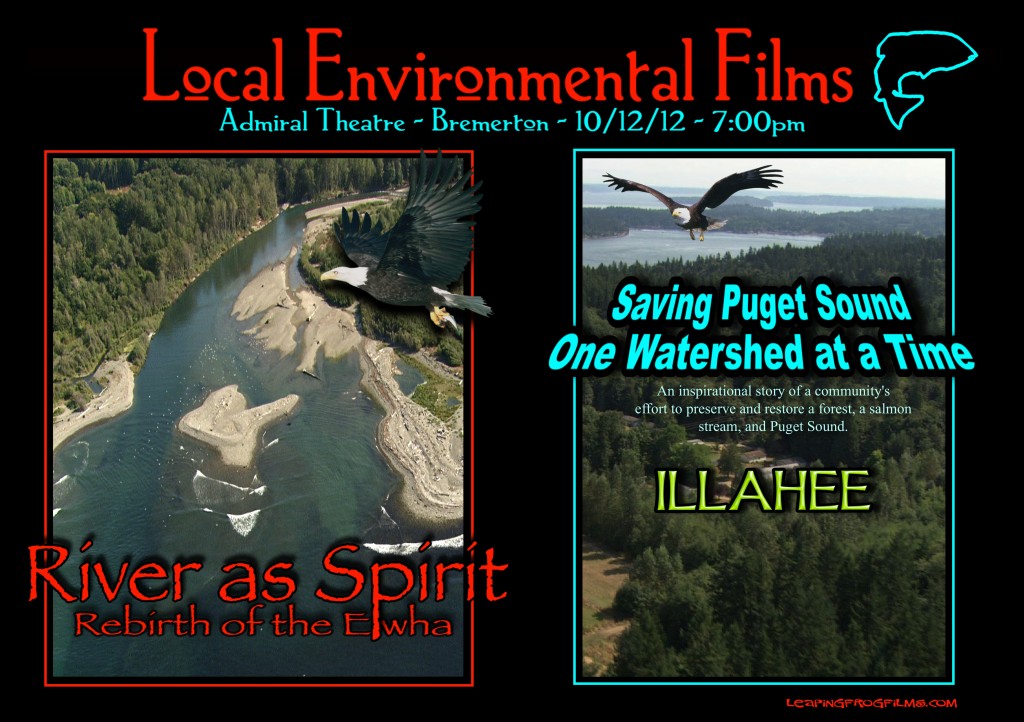 Illahee Film at the Admiral.  It is official that the Illahee film will be shown, along with an Elwha film, at the Admiral Theater on October 12, 2012.  The poster for the event shown above is all that we know at this time.  We don't know what the admission charge will be.
Saturday Work Party.  A bus load of Washington Youth Academy (WYA) cadets will be helping with a number of projects in the Illahee Preserve on Saturday, August 25th.  We hope to have some pictures of their efforts in our next update.  Thanks to all the volunteers who help make the Illahee Preserve such a great park, and especially to the WYA for their support of the Preserve!