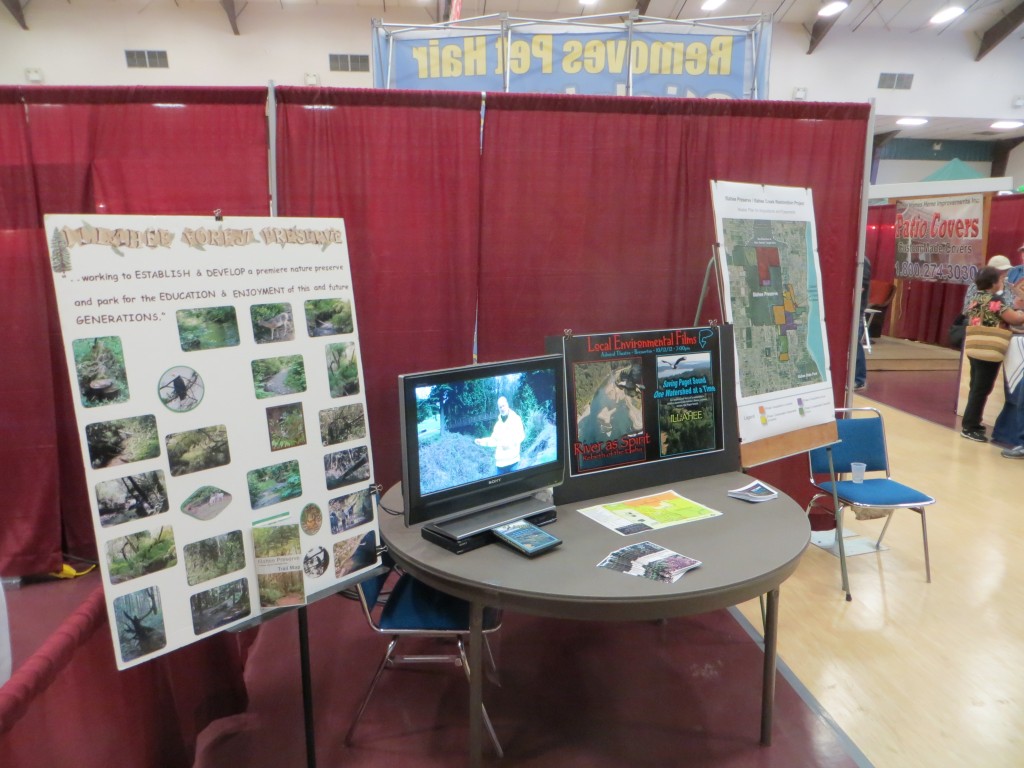 Fair Display.  Illahee and the Illahee Preserve were represented again at the Kitsap County Fair last week.  It was a last minute decision based on the scheduling of the Illahee film being shown at the Admiral Theater with an Elwha film.  Evidently there were some questions as to whether enough people would be interested in local environmental films and it was decided the fair would be a good place to promote the two films that will be shown on a Friday evening the 12th of October.  The Illahee Preserve was also promoted as there are many who don't realize it is a park and there are miles of walking trails.  There are still those who worry about there being homeless in the Preserve and are concerned about safety when walking.  They were reassured there are no homeless in the Preserve and the trails are safe.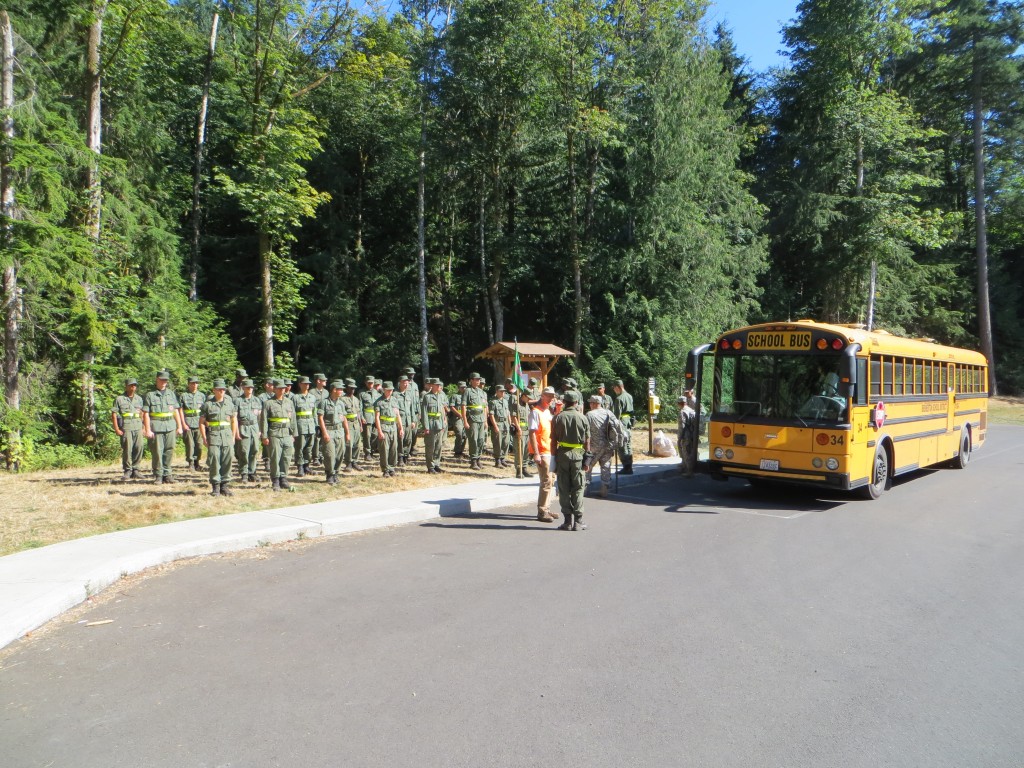 WYA Work Party.  On Saturday (8/25/12) a bus load of cadets from the Washington Youth Academy helped with a number of projects in the Illahee Preserve.  They helped with removing invasive plants, building new trails, decommissioning old trails, hauling and spreading wood chips, and getting the Compass Circle ready for a fall turf grass planting.  The photo below shows part of the group as they posed before moving wood chips from the pile across from Petersville.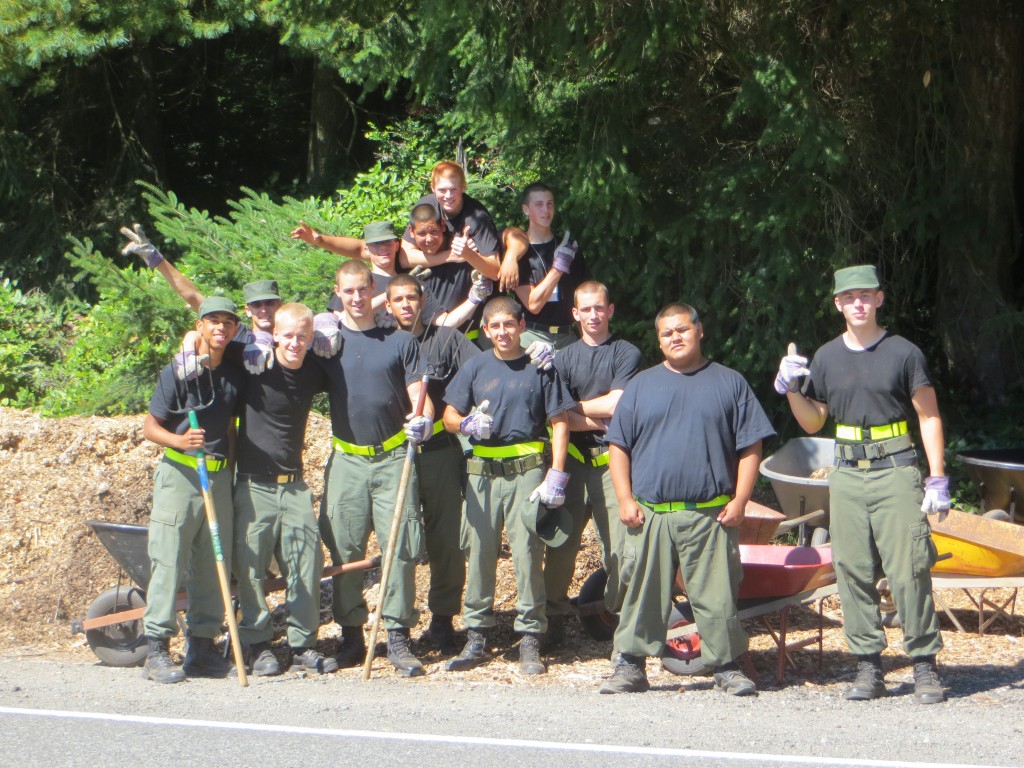 Rotary & Park's Support.  Preserve work parties take lots of coordination, especially with tools and wheel barrows, which are supplied by the Rotary and the Park's Department.  We couldn't do it without their help.  Below shows some of the wheel barrows and tools used on Saturday.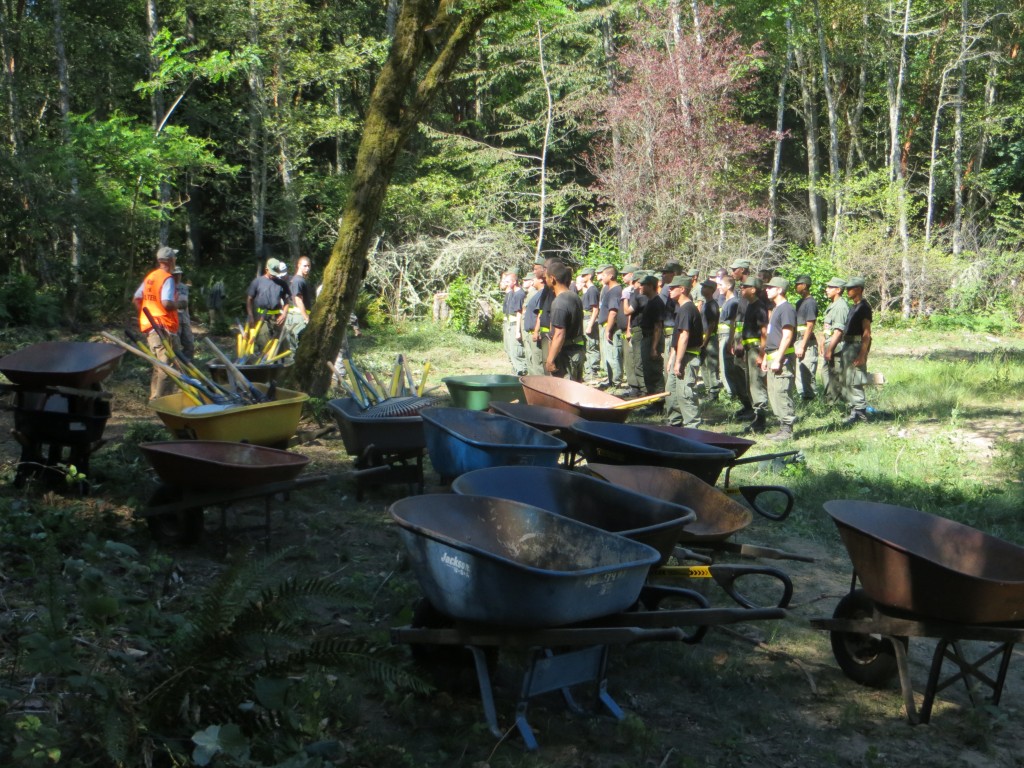 Kayak Theft Responses.  We have had a number of calls and responses regarding the recent kayak thefts.  We are waiting for photos of the kayaks so we can pass them on in case they are put up for sale.  One call reported they were burglarized during the day while they were gone and they lost all the tools from their garage which they reported and it shows up on the Sherriff's data base.   Our neighbor checked his boat house and found paddles had been taken and other items staged evidently to be taken later.  The first response below evidently wasn't reported.  The second was just reported.
A couple of young punks came to my house the other day and tried to steal a lot of equipment from my garage.  They were seen driving a red pickup truck.  They left everything in my woods to come back later for it.  We found it before they did.
After reading your letters and seeing the signs on the road side I thought I'd better check out my beach-side water toys.  So tonight I walked down to the beach and sure enough my sailing surfboard was gone.  My 8′ dingy is still there. I don't know if the thieves are just into things that can be carried off easily or if they are saving my dingy for later.  I mailed in a police report to the county.  I would be surprised if I recovered the surfboard but the sheriff dept needs to know that we have a crime wave in process in Illahee.  If these guys aren't stop-ed or scared away they will just get more daring.  
I guess we'll have to be checking out craig's list for kayaks and surfboards for sale.  Let me know if find out anything and I will do the same.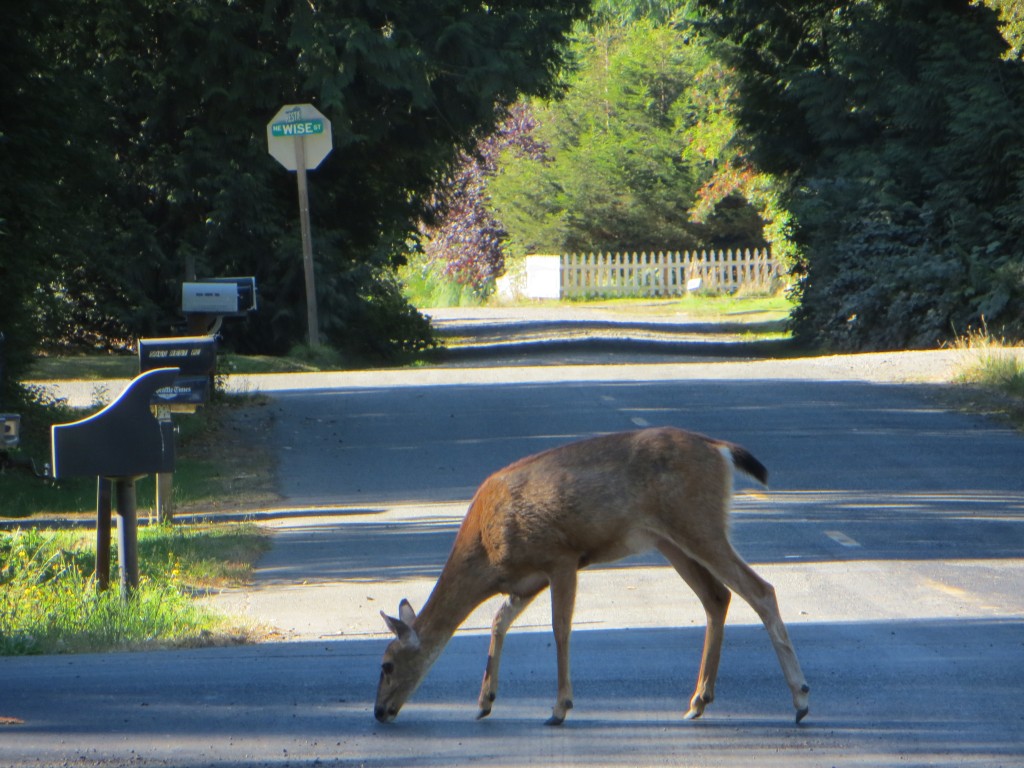 Deer.  We see deer every day and this is one we saw this morning.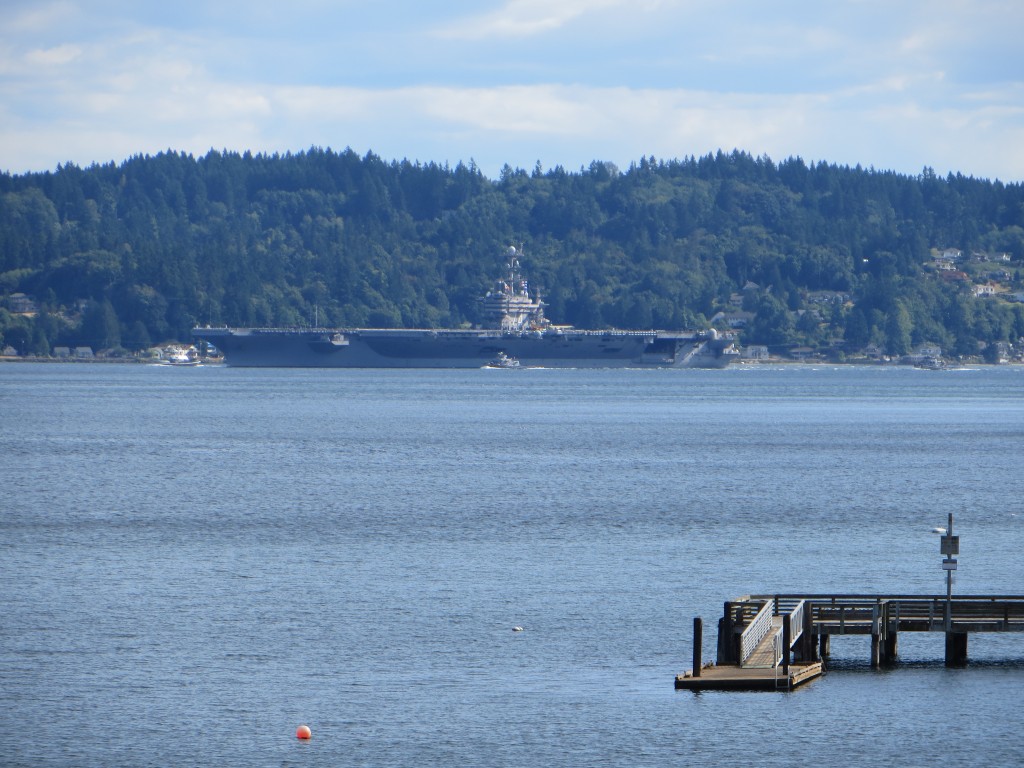 Stennis Photos.  One of the benefits of living in Illahee is watching the waterways, including the ferry and navy traffic, such as the John C. Stennis, which left today.  The first photo shows the ship with the Illahee community dock in the foreground.  The second just as it is ready to go through Rich Passage.