Bear Scat Report.  Thanks for all the wildlife reports that come in, like the one below.
Was just working in the back yard on Nobles Lane and found a big pile of bear poop.  Was not there Saturday morn.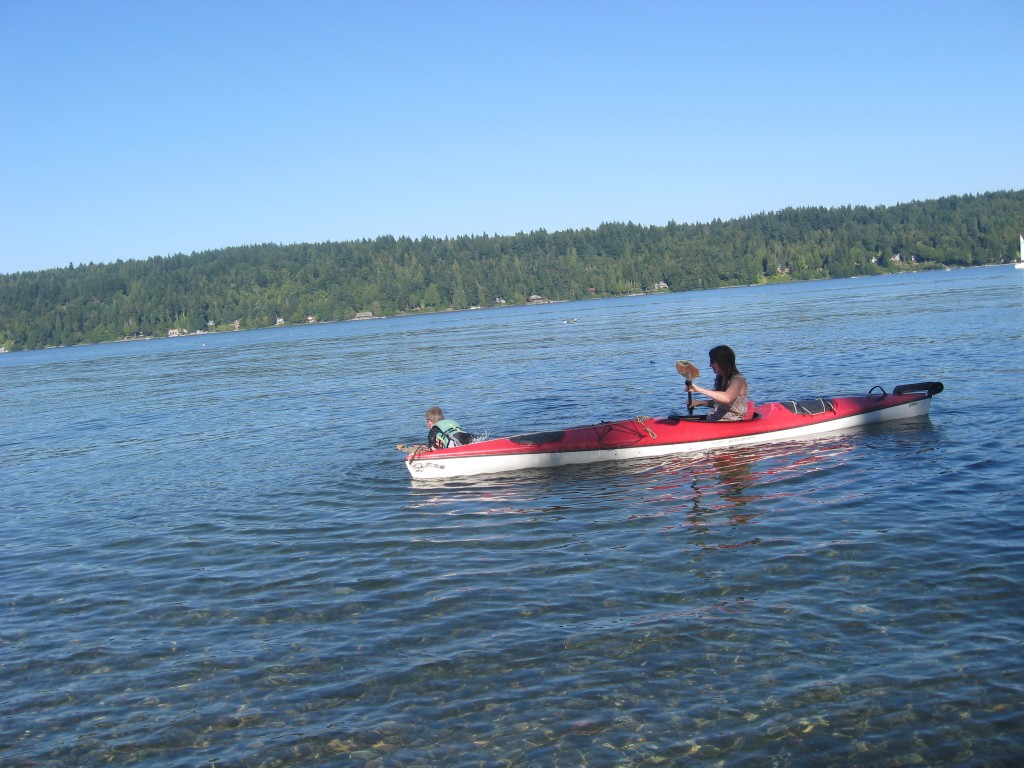 Pictures of Stolen Kayaks.  We found that we didn't have any recent pictures of our kayaks that were stolen last week and had to ask recent users to see if they had photos.  It was a good reminder to think about how to document possessions in case they are stolen.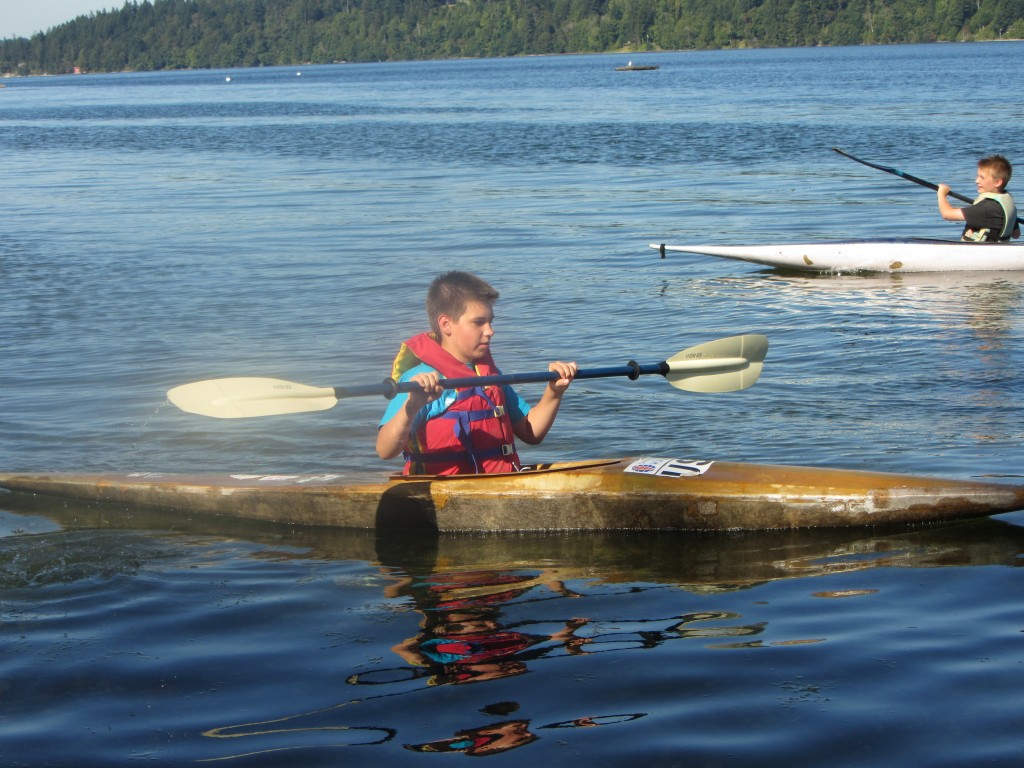 The two smaller kayaks are white water kayaks.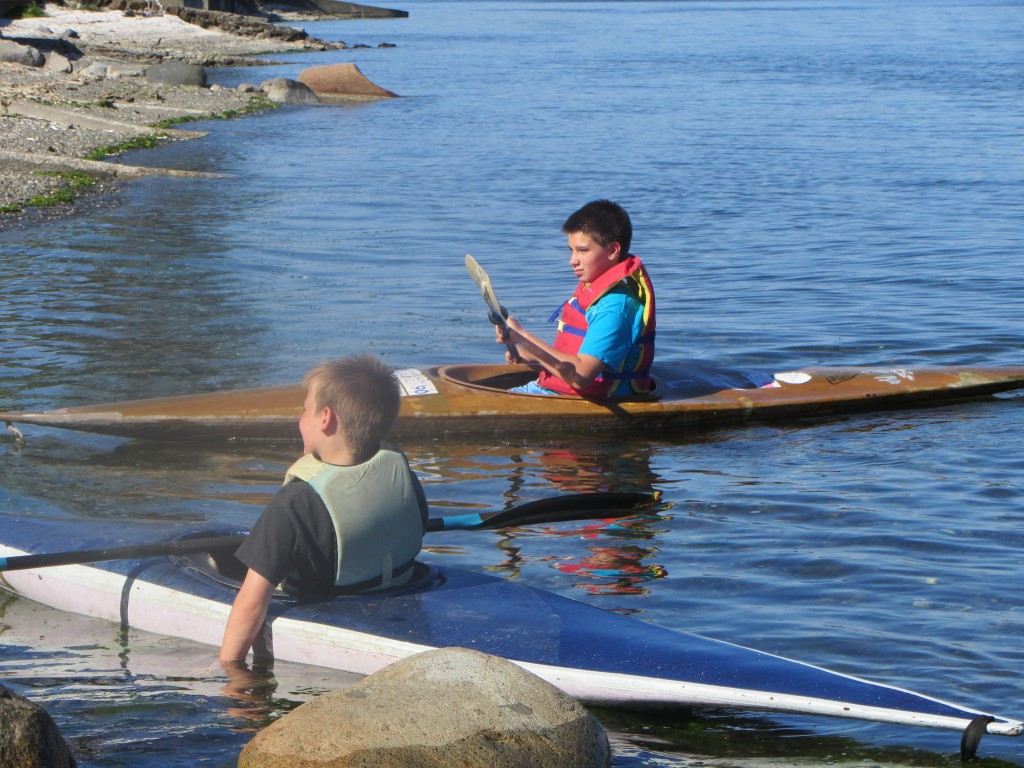 Stolen Kayak Carrier?  Also found along the beach was a kayak carrier that we presume was taken from somewhere.  Let us know if you know from where.
Preserve Work Party.  A small work party is being planned for early Saturday morning to finish the work party last Saturday.  Let us know if you are interested in helping.
Illegal Preserve Dumping.  Another recent illegal dumping of trash has occurred at the Almira parking lot of the Illahee Preserve.  Volunteers are the primary caretakers of the Preserve, with help from Parks when things get really bad.  This bunch of trash really stinks and we may need to ask Parks for help.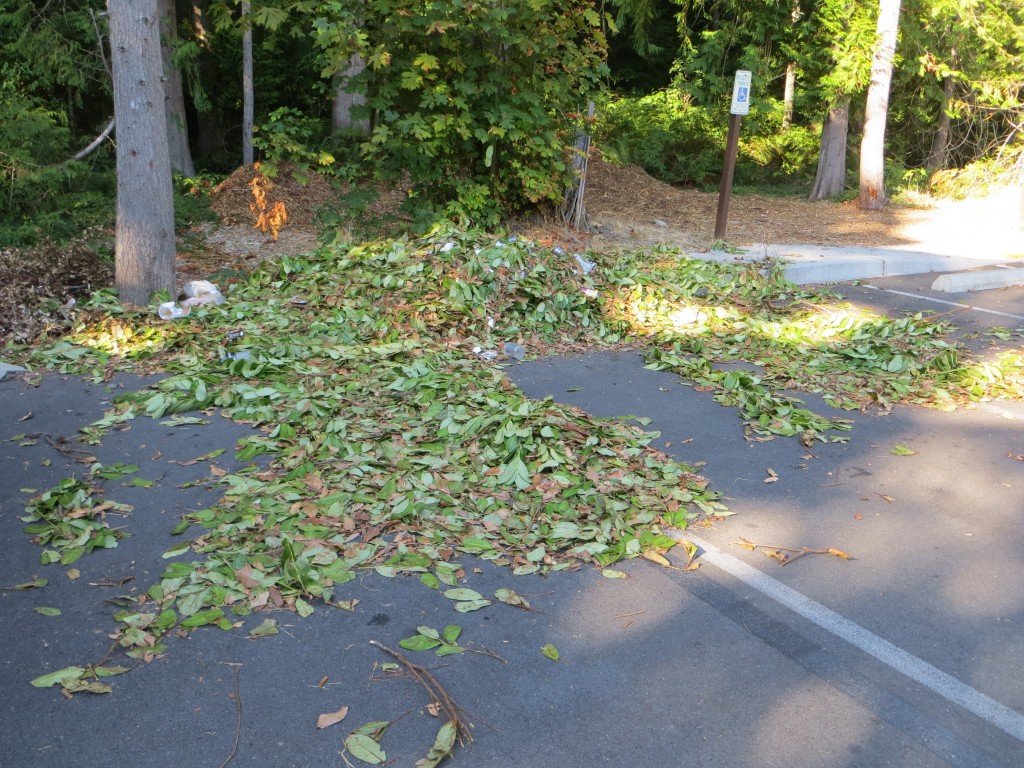 Golf Course Work Facebook Post.  We reported recently about the work that was completed at Rolling Hills Golf Course.  This information from the county explains what was done.
To help reduce runoff and improve water quality in Illahee Creek, a Surface and Stormwater Management crew built a series of three connecting stormwater ponds on the Rolling Hills Golf Course.  These ponds hold and filter runoff and slowly release it into the canyon.  The Illahee headwaters begin at the golf course and the area north of NE McWilliams Road.  Workers also retrofit a roadside ditch with an infiltration swale to help clean runoff from McWilliams.  This work is the beginning of a multi-year effort to help Illahee Creek.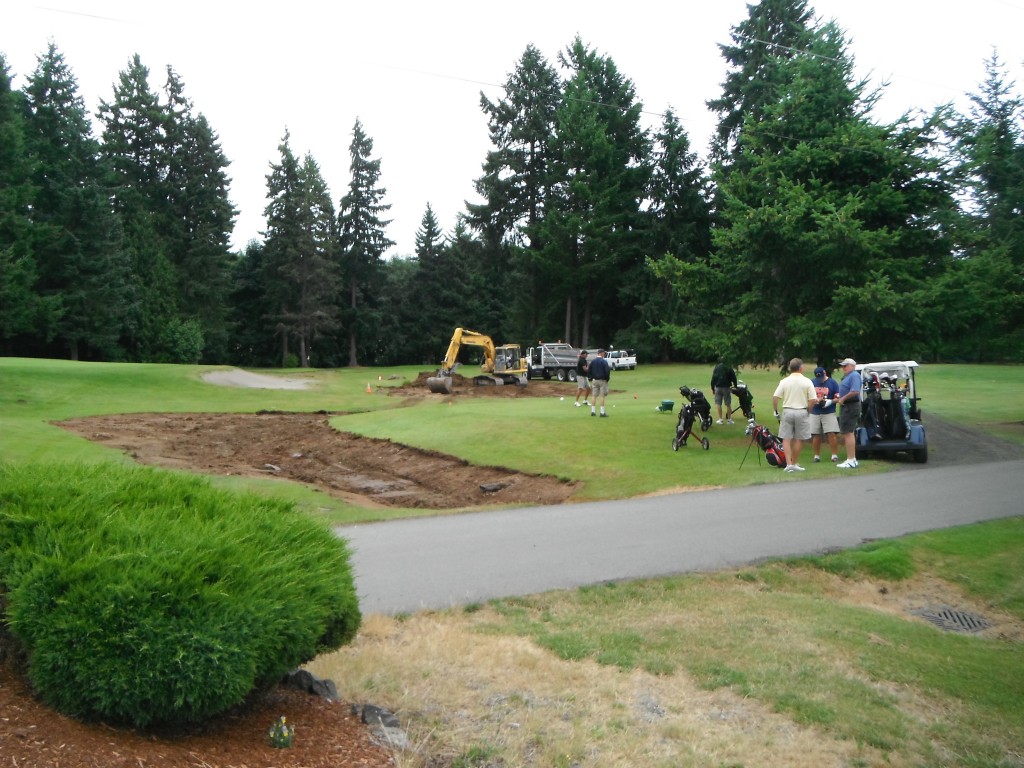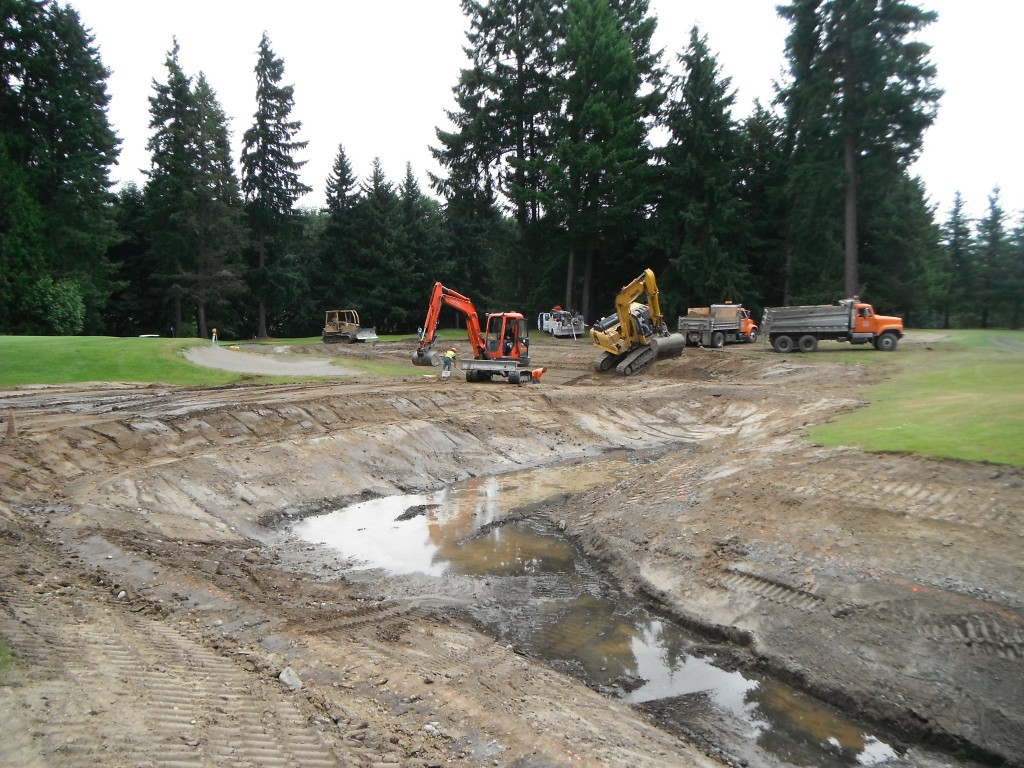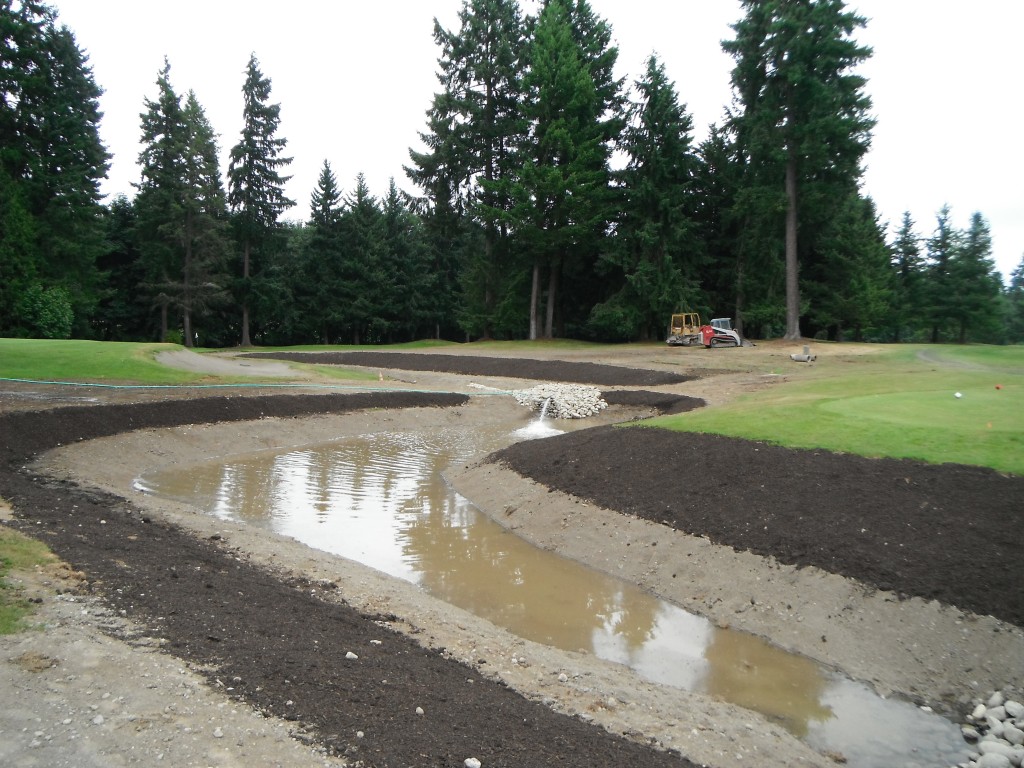 Failing Culvert.  We thought it would be good to explain why the upstream stormwater work is so important.  The culvert clear opening is currently 19 inches and susceptible to being washed out if a log or debris should get caught in it.  The upstream work being done at the source of the stormwater surges is the only real solution, and we thank the county for their work!