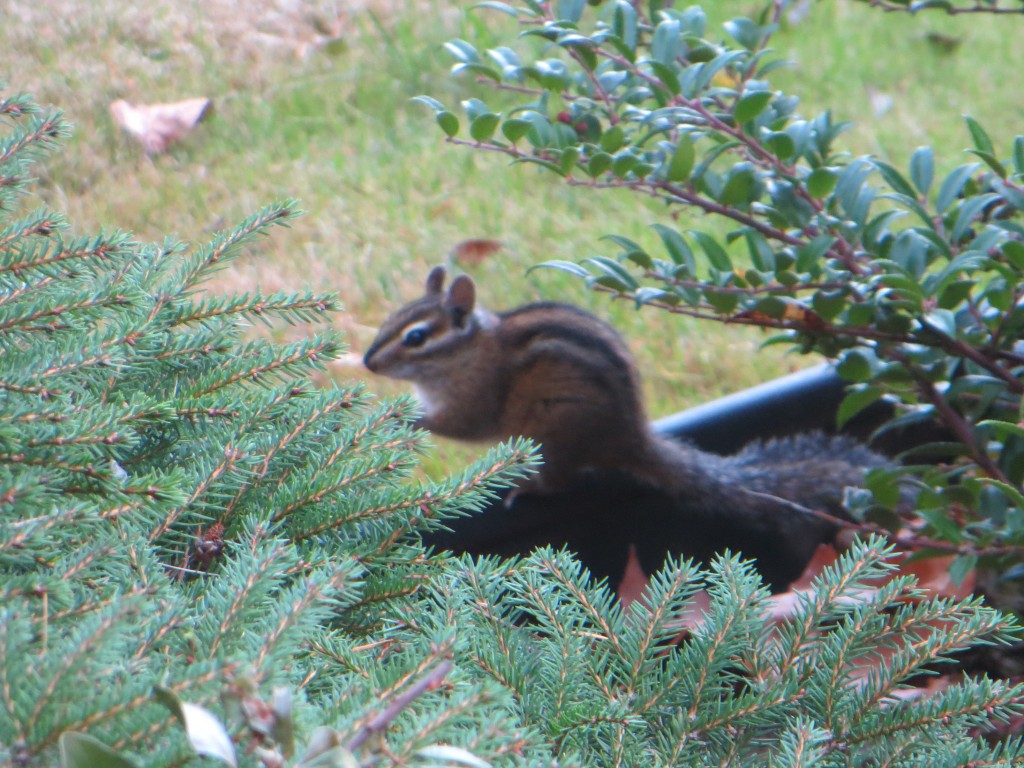 Wildlife Photos.   We have been told over the years that one of things most liked about the Illahee updates are wildlife photos.  In the past we received them regularly from residents, but not so many lately, probably because deer and their photos became common place to residents, especially those with gardens.  So yesterday (Friday) we were happy to see some smaller creatures which are pictured above of a chipmunk, and below of a baby mole.  While we were taking photos of the baby mole a cat came to investigate.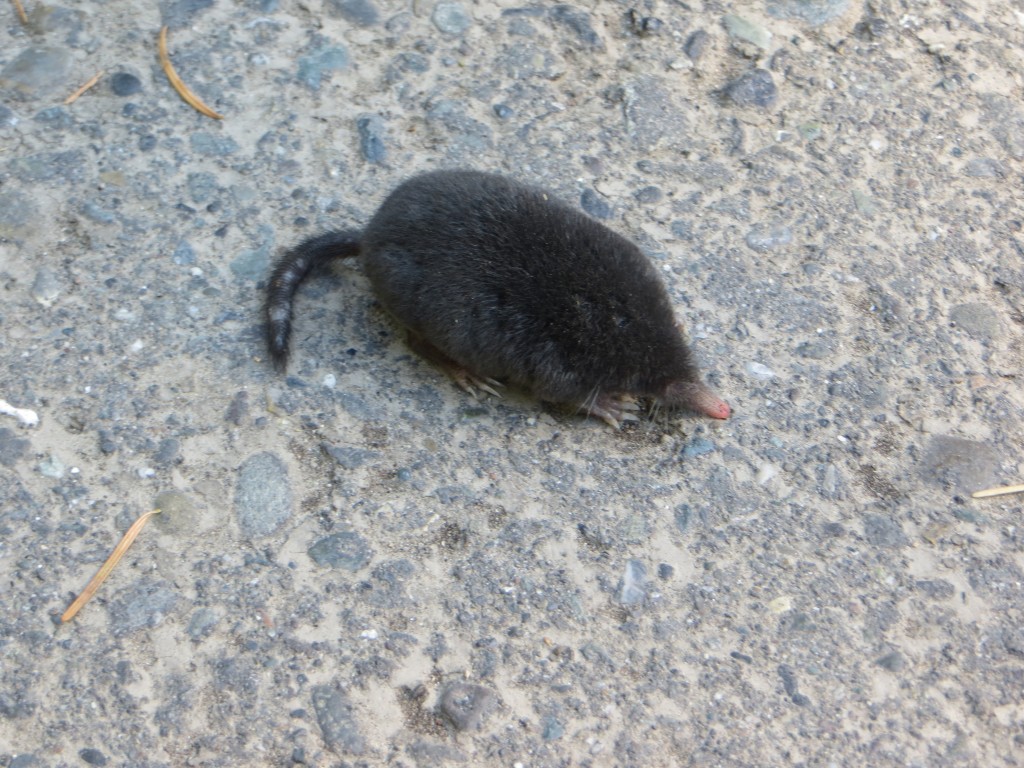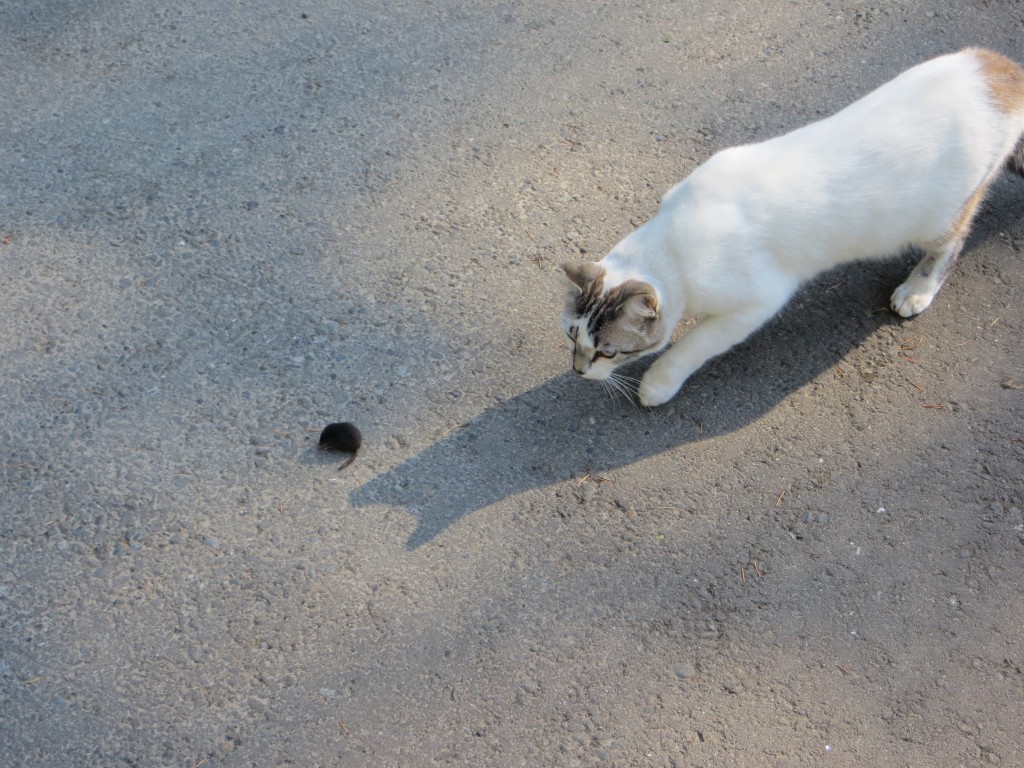 Rolling Hills Dedication.  On Tuesday a great dedication ceremony was held at Rolling Hills Golf Course to honor Don Rasmussen for his gifting of the golf course to the County in such a way that it also supports one of Don's favorite charities, the Olympic Peninsula Meals on Wheels program, for the next 20 years.  Jim Dunwiddie, the Kitsap County Parks and Recreation Director and Josh Brown, Central Kitsap County Commissioner spoke about the amazing gift.  Irwin Krigsman read the Letter to the Editor from the community that was published in the Kitsap Sun after the gifting, and Jim Aho gave the history of how they came up with the dedication rock.  Don then spoke about the golf course including his desire that it remain a golf course well into the future.  We normally hope for the press to be at events like the dedication since they do such a great job of reporting, but on this day they were not there and while we heard lots of verbal praise about the event, no one sent us anything in writing, so this is our brief summary (and if someone else would like to send in their thoughts, it would be appreciated).  There were a number of people taking photos, but only one sent the following photos in.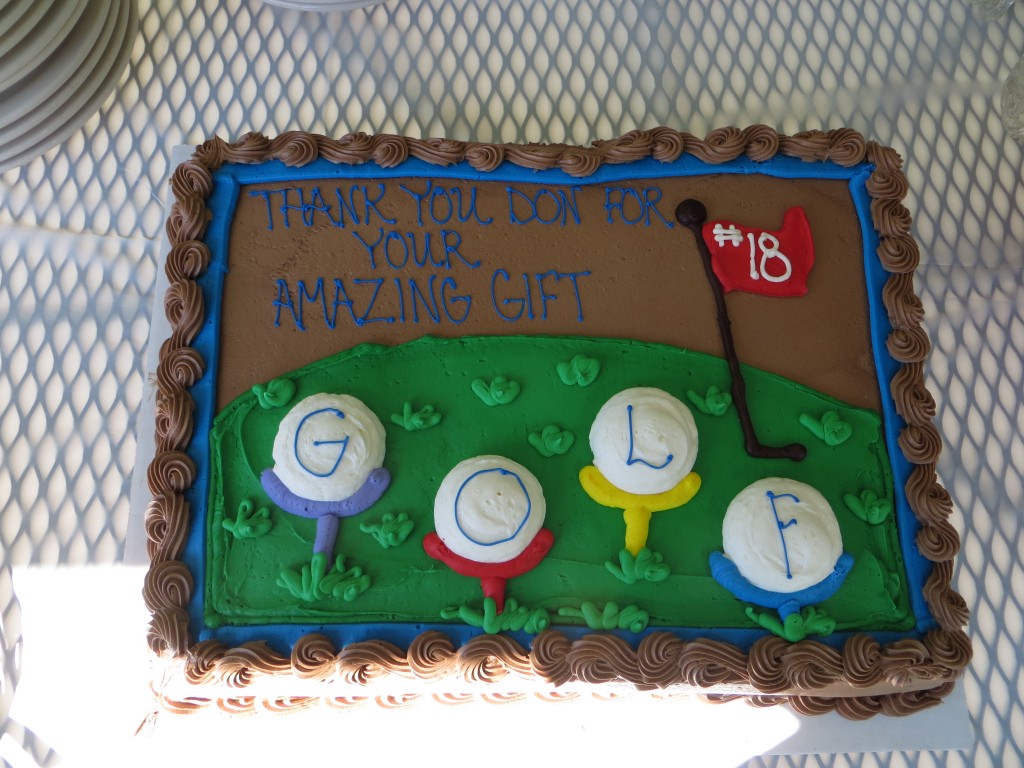 Preserve Work Party.  On Saturday morning (9/15/12) the Preserve's Almira parking lot was filled with cars as volunteers from the Washington Youth Academy and their mentors, worked on a variety of projects in the Illahee Preserve.  Without a photographer in the group, we ended up with just a couple of pictures.  The first is a cadet with his mentor that come from the Spokane area.  The second photo shows cadets and mentors loading up the remaining wood chips from a depleted wood chip pile.  We try to deplete the piles each year before new chips start arriving, normally after storm events.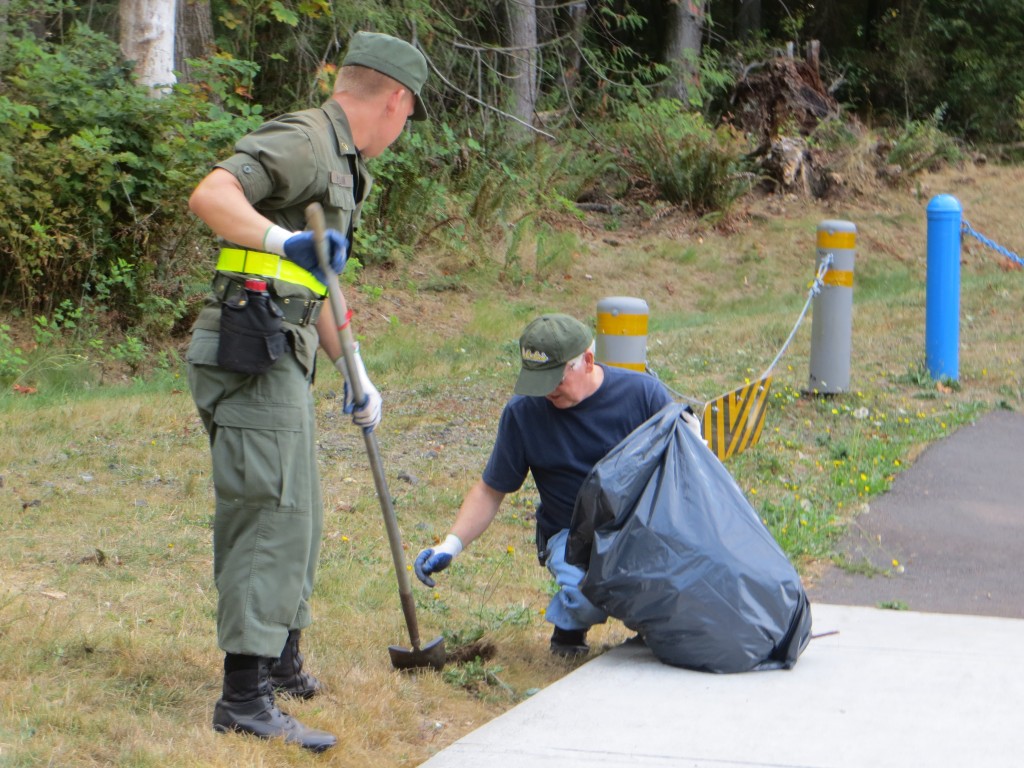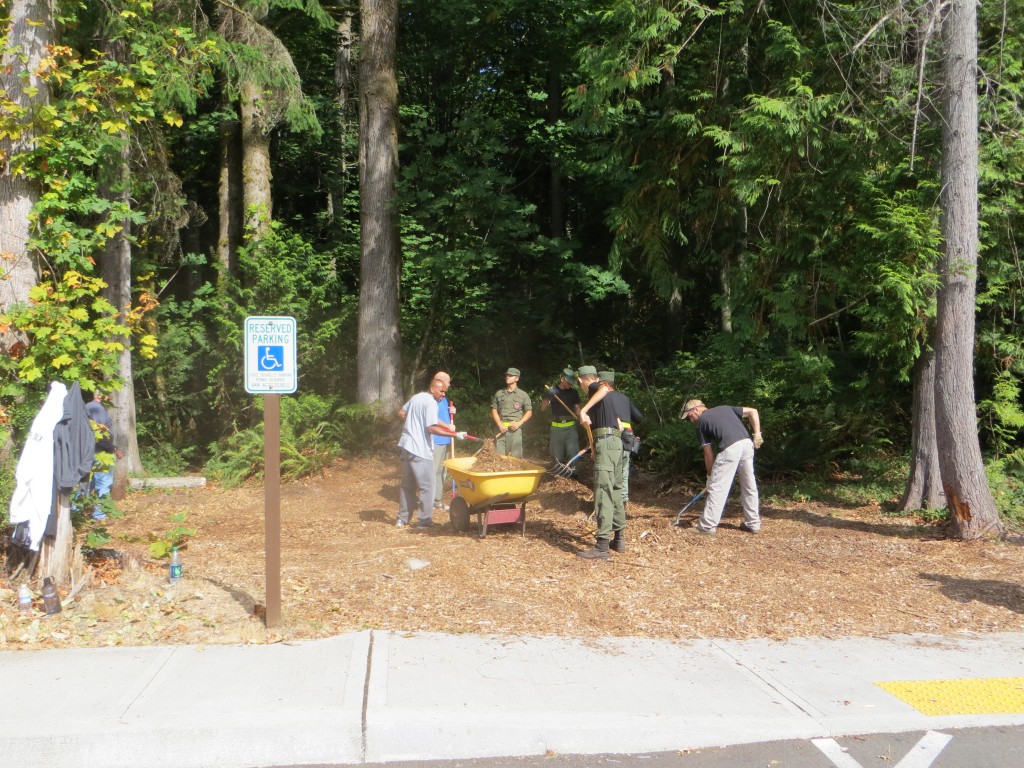 Missing Cat.  A recent posting of a missing cat appeared the other day along Illahee Road.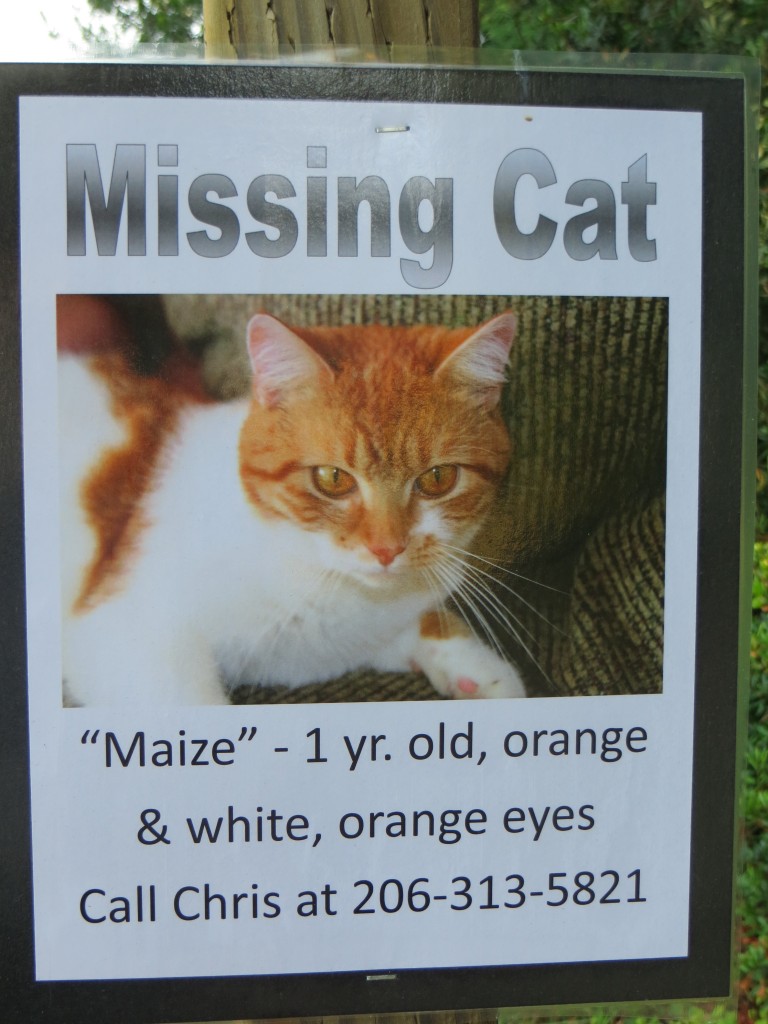 Rain Stats.  The other day when it appeared we might break a dry spell record, we sent an email to Barney Bernhard since he maintains a local Illahee weather station.  He reported that the last measurable rainfall up until that time was on July 23 for .04 inches and that the small amount received on Sept 10 was only .13, which in our minds should qualify for some kind of record, as it has been a really dry summer.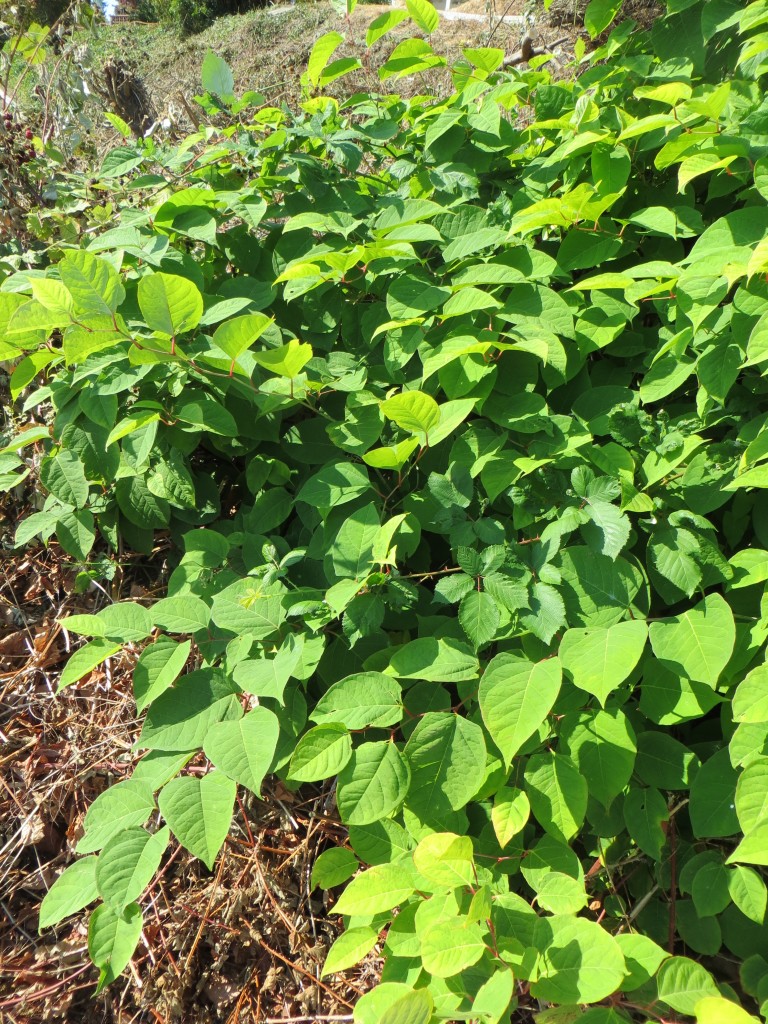 Shoreline Knotweed.  We have noticed in the last two years larger concentration of knotweed along Illahee's shoreline.  This is not good as knotweed is a highly invasive plant species that is especially hard to eradicate and control.  The above picture shows a new infestation.  The more established ones have already flowered.  We found a huge root/bulb mass that had the canes coming out of it, which is probably an indication of why it so hard to control, see the photo below.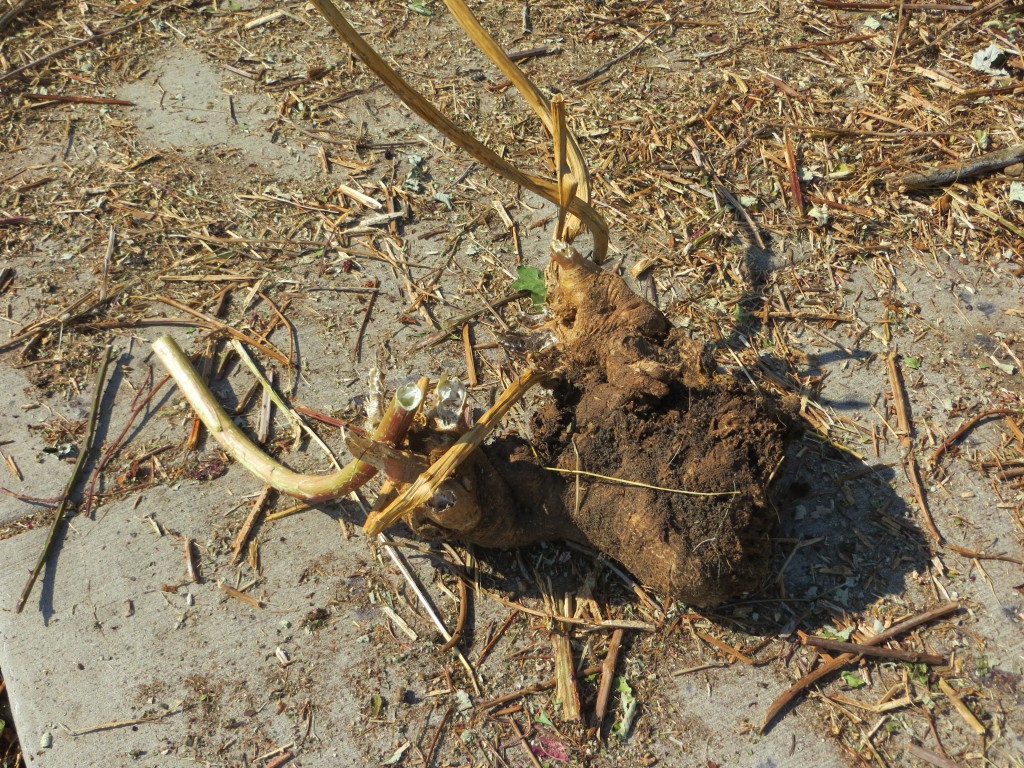 White Pigeon Responses.  We received a number of responses regarding the photos of the white pigeons.  We will try to sort through them and share more later.
Rest Place Concerns.  We have received an inordinate amount of comments and concerns regarding Rest Place.  About a half mile of Rest Place borders the east side of the Illahee Preserve and the right-of-way is a regular walking path for many.  There are a number of issues going on so we hope this will be an agenda for an upcoming Illahee Community meeting.
Wildlife Photos.  Please share with us your wildlife stories or photos so we can pass them on as the abundance of wildlife here is amazing the more we are aware of it.