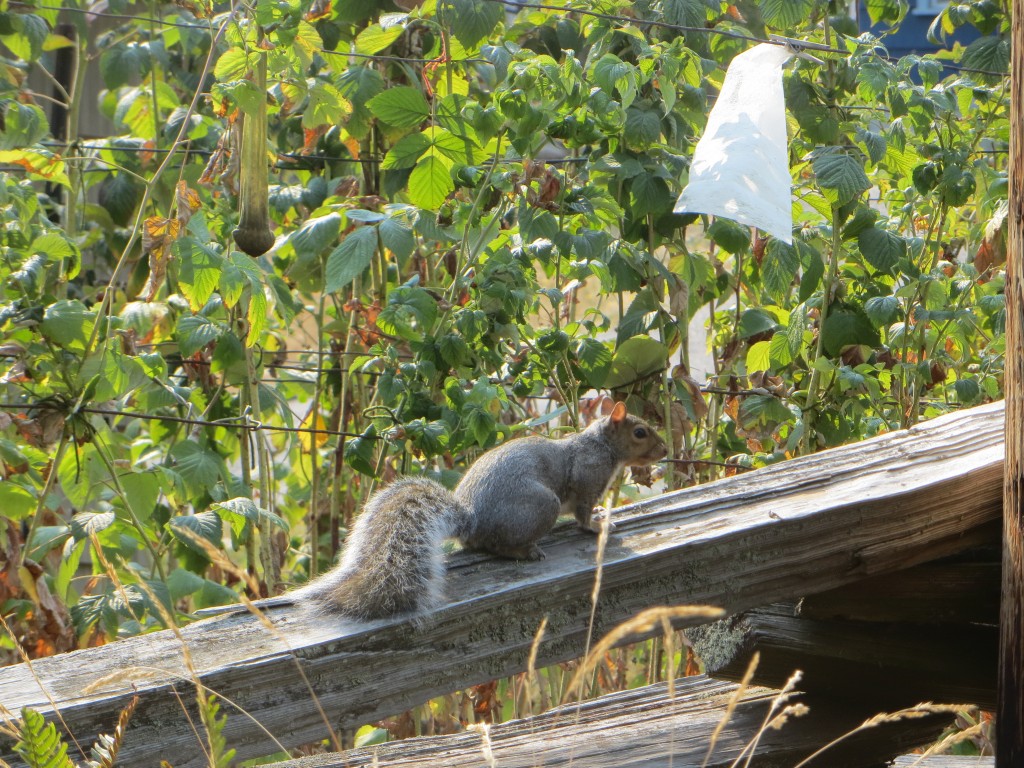 Squirrels.  This squirrel and his friends have decimated nearly all the kiwi fruit from 4 plants that had the non-fuzzy kind of kiwis.  Last year they got nearly all the chestnuts and they are getting to be a real pest.  Gray squirrels are not native and will out compete and drive out the native Douglas squirrels.  Any suggestions on what can be done to control them?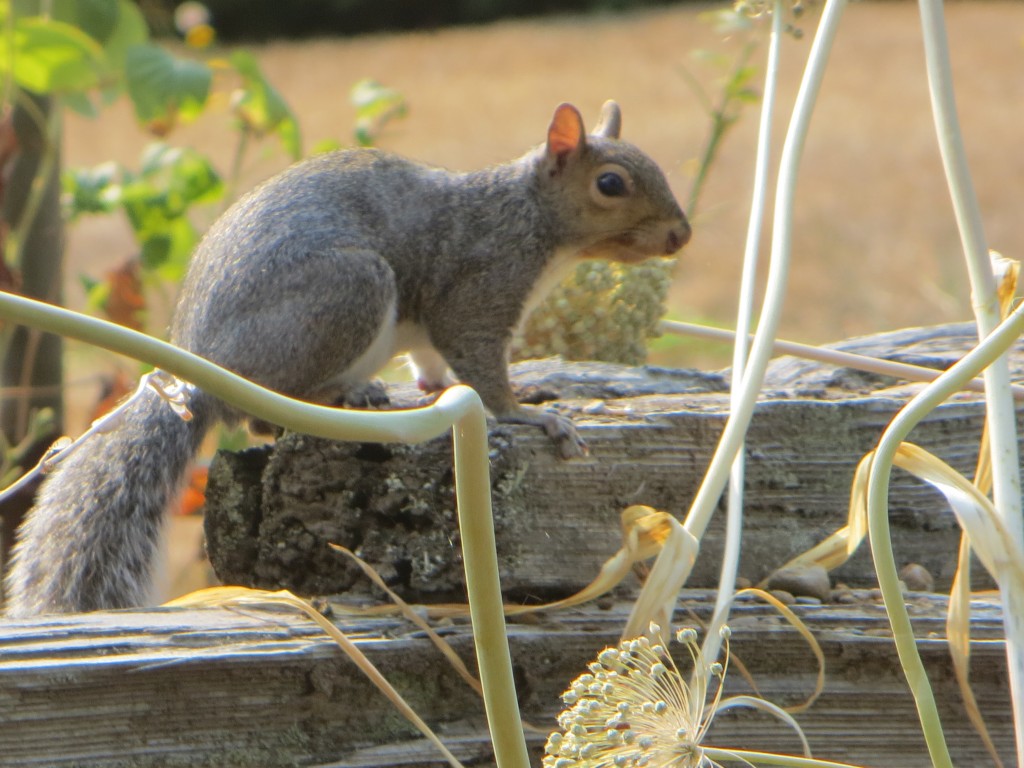 Forest Policy Hearing on Monday.  The forest policy hearing on Monday (10/8/12) was the topic of a recent article in the Kitsap Sun.  It will be interesting to see whether there will be a response from the Illahee Preserve Stewardship Committee at the hearing.  We plan on attending and will report on the testimony.  The link to the Sun article is:  http://www.kitsapsun.com/news/2012/oct/05/hearing-set-on-proposed-kitsap-county-forestry/
Film Event Description.  We have been asked to provide more information about the Elwha film that will be shown with the Illahee film at the Admiral Theater on Friday evening.  See the  information below.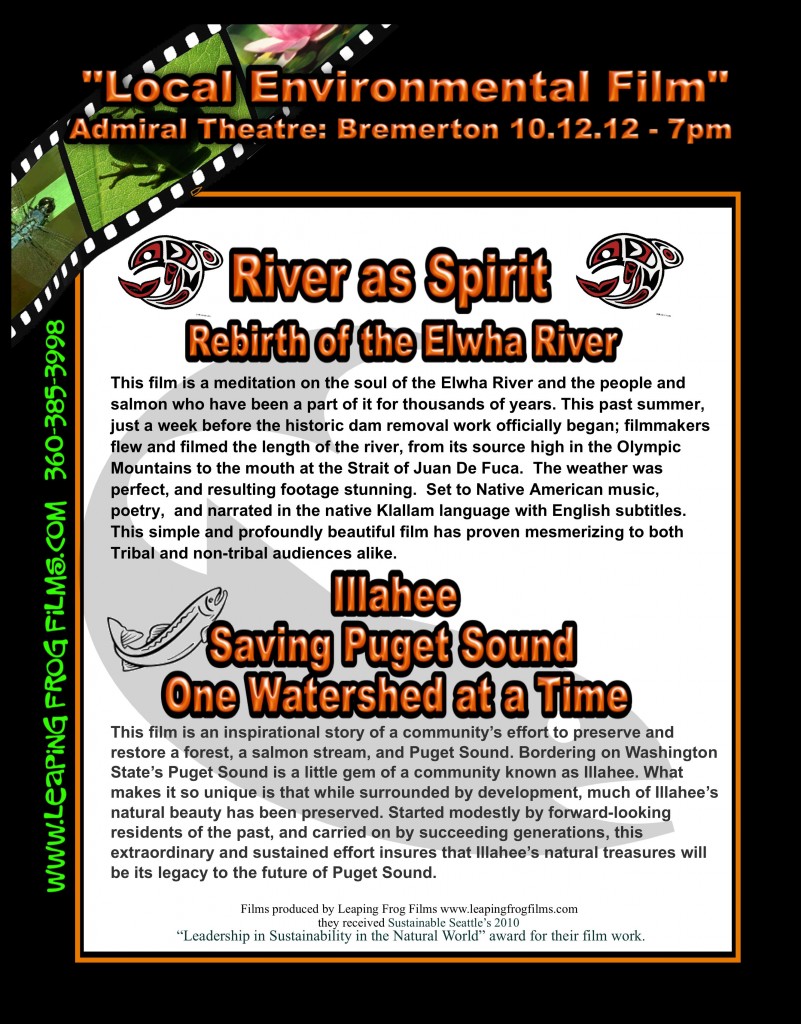 Salmon.  The salmon have been jumping around Illahee, though not like other places around the sound.  We heard a salmon was caught off the Illahee community dock last week.  Let us know what kind of salmon are being caught and how big they are.  And better yet would be a picture.