Film Article.  The Bremerton Patriot and the CK Reporter each had an article this morning about the Illahee and Elwha films being shown tonight (10/12/12) at 7 pm.  We couldn't find the article on line so we took a picture of the page it was on.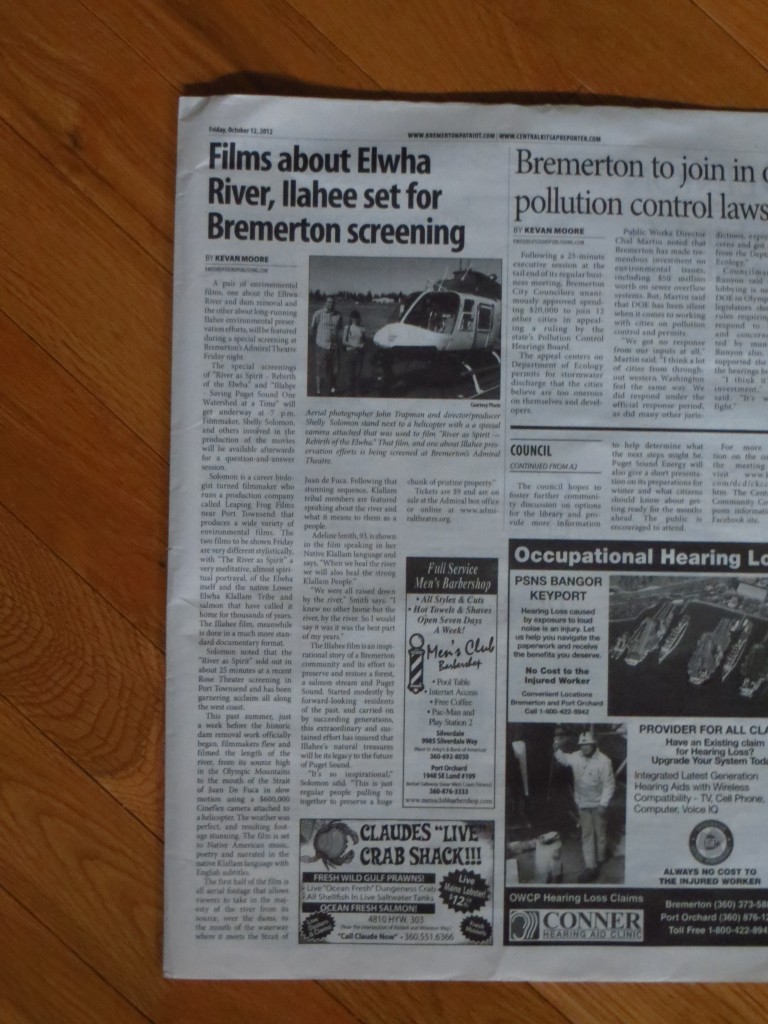 Admiral Theater.  We also went to see if the marque was changed at the Admiral Theater to include the Illahee film and were happy to report it had.  It isn't often you see a community's name on the marque of a major theater.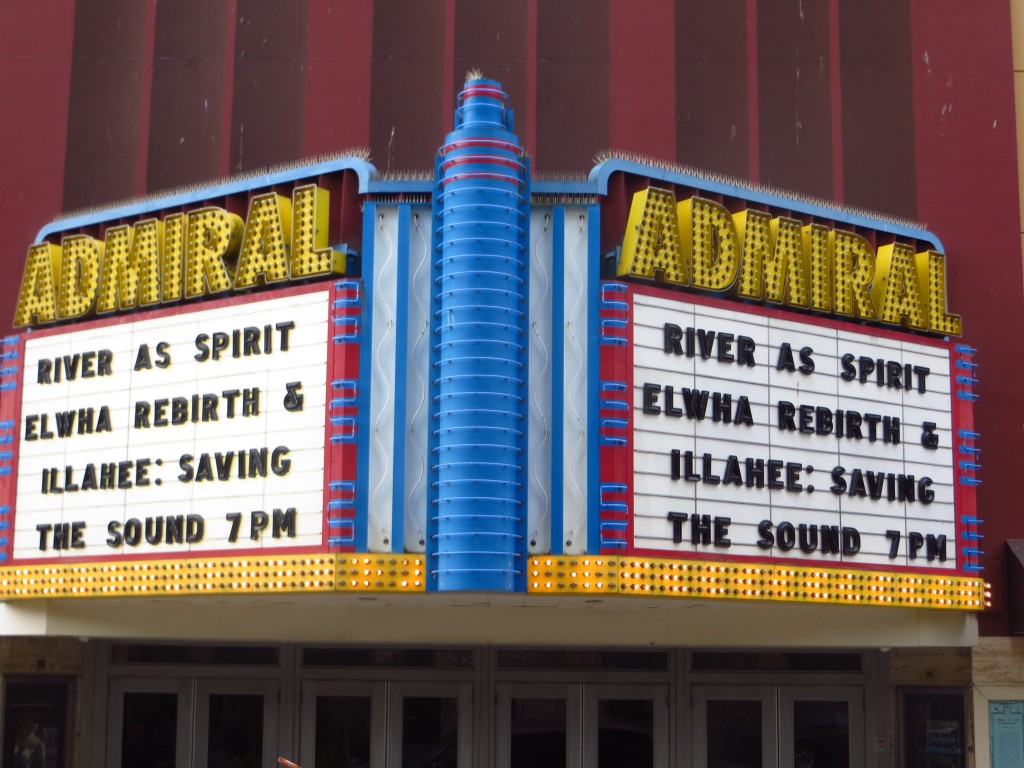 DVD Sales.  DVDs of both films will be available for purchase at the film showing.  We have already been asked about that as some are looking at purchasing them for Christmas presents.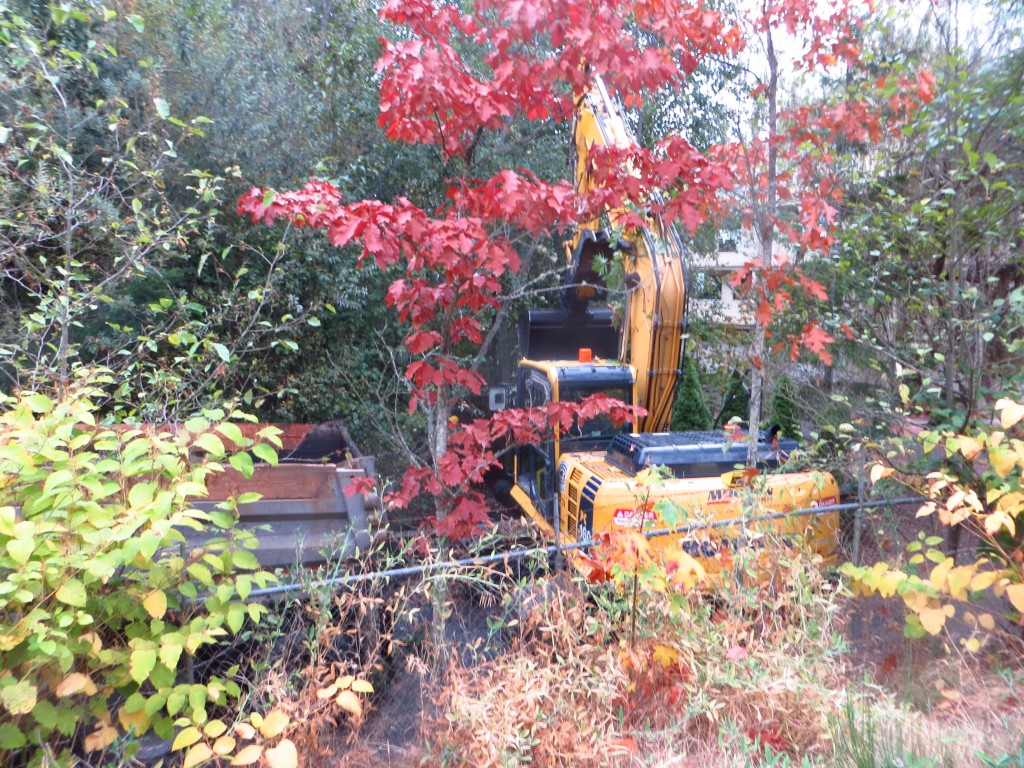 Culvert Clean-out.  This morning Kitsap County Public Works crews were cleaning out a downstream section of Illahee Creek just below the culvert. They were authorized by DFW to move 50 cubic yards of sediment, which we were hoping could have been delivered to the Illahee Preserve's Almira parking lot where we need some clean fill.  They said our request came too late for this cleanout.  The photo above shows the clean-out equipment and the photo below shows the clearance at the culvert.  With such a dry summer the flow is extremely low and comes entirely from the shallow aquifers.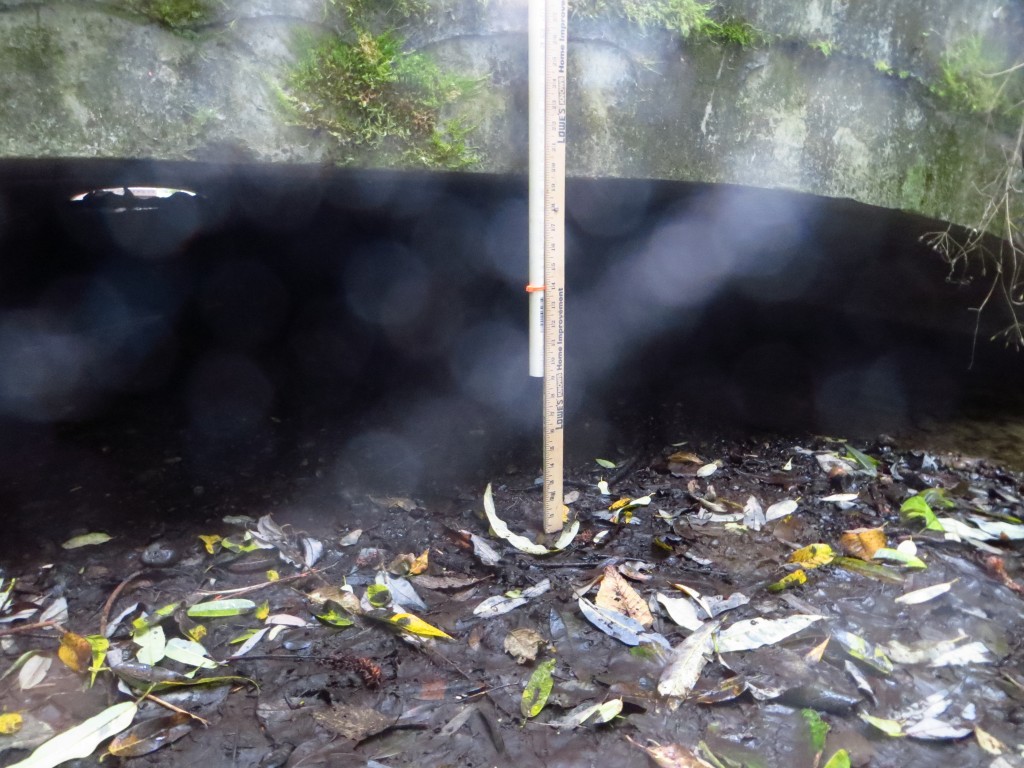 Fish?  We wanted to see if there were any fish in the net that needs to be placed upstream when doing work downstream and we didn't see any, but they had just been placed.  We will try and find out if any appeared.  Several years ago, during a similar clean-out there were an amazing number of fish in the stream.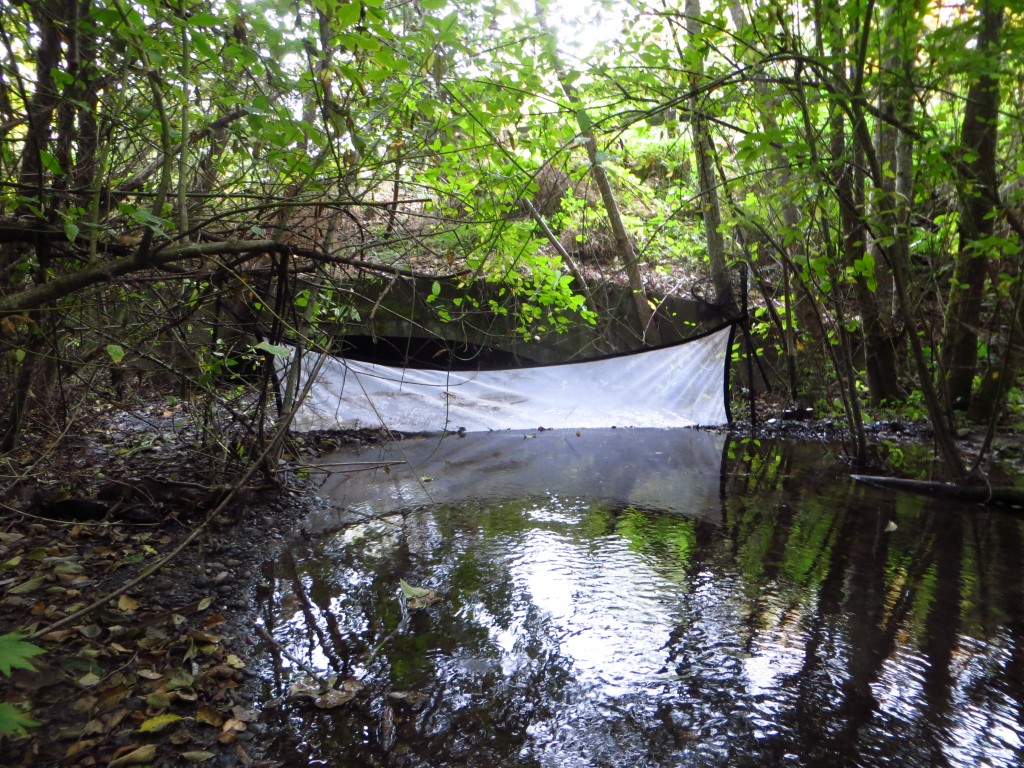 Film Update.  We heard the Chairperson of the Elwha Tribe will be coming to the film event and will be available to answer questions.  We also heard the county's Surface and Stormwater Mangement (SSWM) director will be there to answer questions about current and future work in the Illahee Creek watershed.