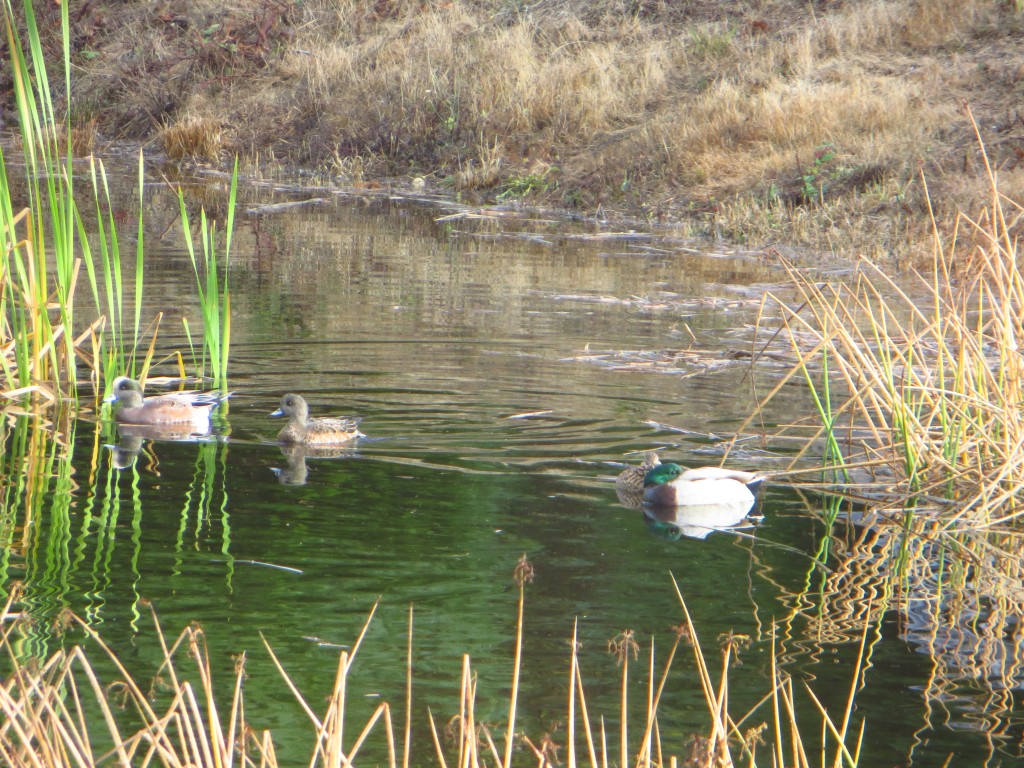 Ducks.  We noted the other day a pair of wigeon ducks, shown in the photo above with pair of sleeping mallards.  There are large numbers of wigeon that winter in our area, but we haven't seen any big flocks yet, so this must be an advance group.
Illahee Preserve Fill Area.  There have been many questions regarding the clearing of the area behind the kiosk at the Almira entrance to the Illahee Preserve.  It all began with finding out about 50 yards of clean fill sediment from the cleanout of the Illahee Creek culvert being hauled away to Holly.  We need fill at the Almira entrance to build up the area for a future covered shelter (just north east of the kiosk) and subsequently met with Public Works, Parks, Stewardship members, and Illahee Forest Preserve members to discuss what needed to be done.  The first requirement was to finish cleaning the area of all the woody debris, including stumps, which began shortly after the meeting and is continuing as shown in the photos.  Soon we hope trucks will be arriving to dump clean fill dirt into the area, as it becomes available.  This can be a win-win situation as it is much less expensive than having to go all the way to Holly to dump their loads.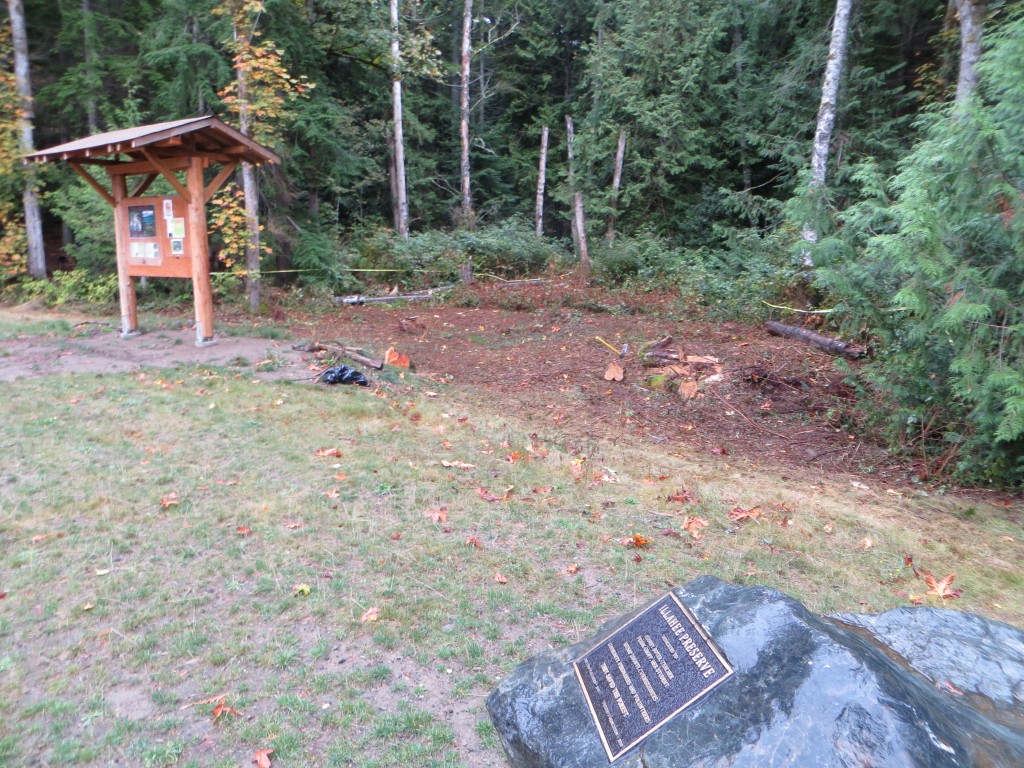 Deer.  In Illahee there are lots of deer and this time of year we see evidence on many trees as the bucks scrape the trees with their antlers.  We noticed this tree on Preserve property just off of Rest Place.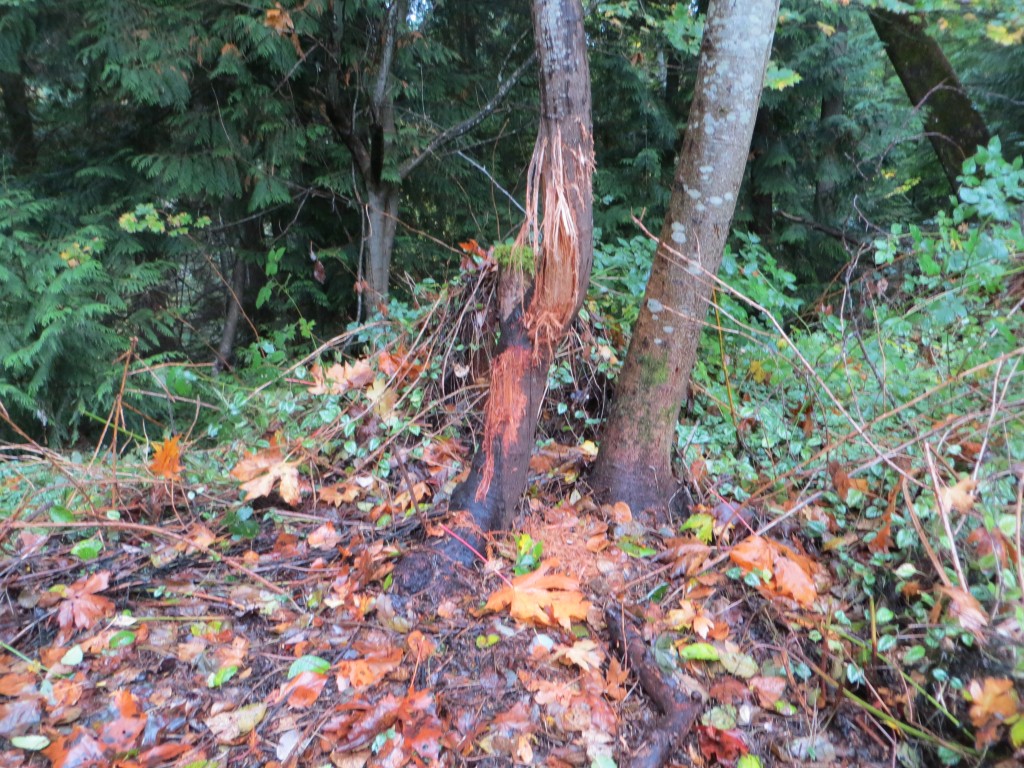 Backyard Habitat Grants.   We just found out about the availability of "Backyard Habitat Grants" for 2013, that need to have their applications in by Nov 15, 2012.  The highest priority for the grants are those along the stream and affecting salmon.  The information is on the Conservation District's website and in a brochure they have produced.  We have copied the two sides of the brochure, which is a little difficult to read in an unfolded format.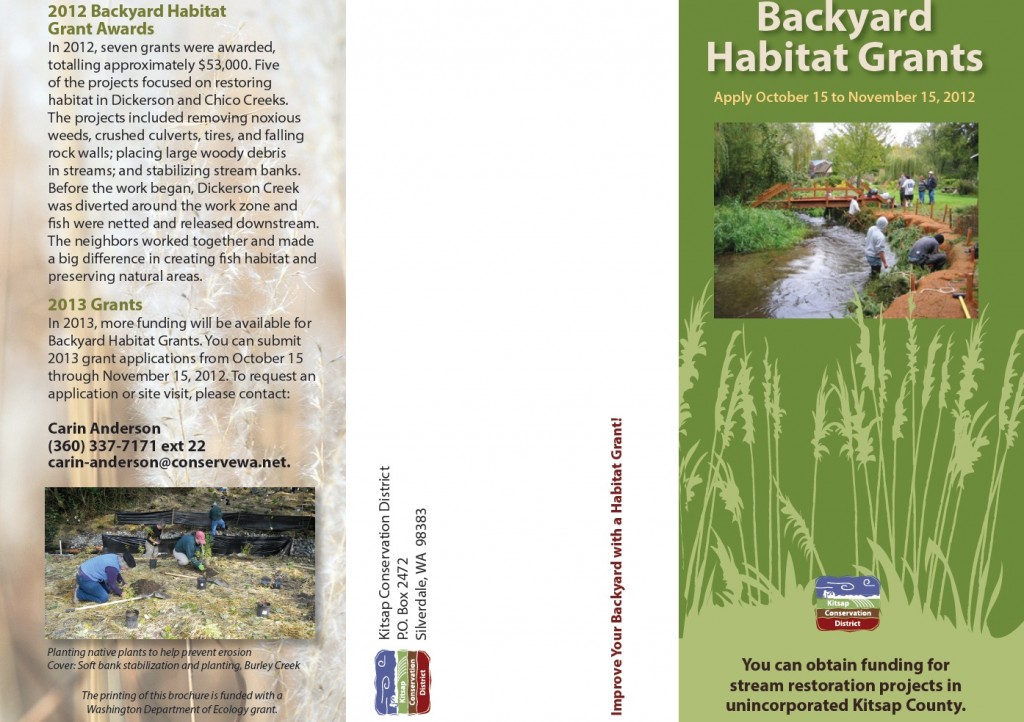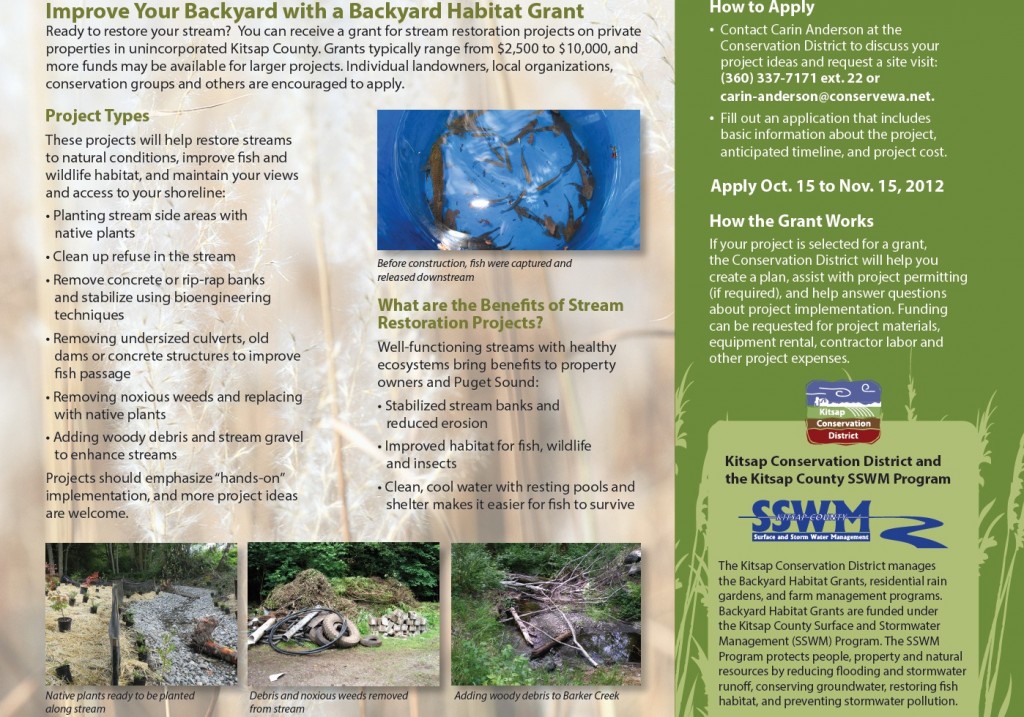 Rest Place?  We thought about Rest Place as a possible project for a Backyard Habitat Grant, if the grant is open to the Illahee Preserve, where we have some invasive plant species moving down the hill toward Illahee Creek, along with a bunch of creosoted railroad ties and a Volkswagen car body.  This is a project that should to be done soon and we hope we can quickly develop a partnership between the Illahee Community, the Illahee Preserve, and the Parks Department to get a grant application in by the deadline of November 15th.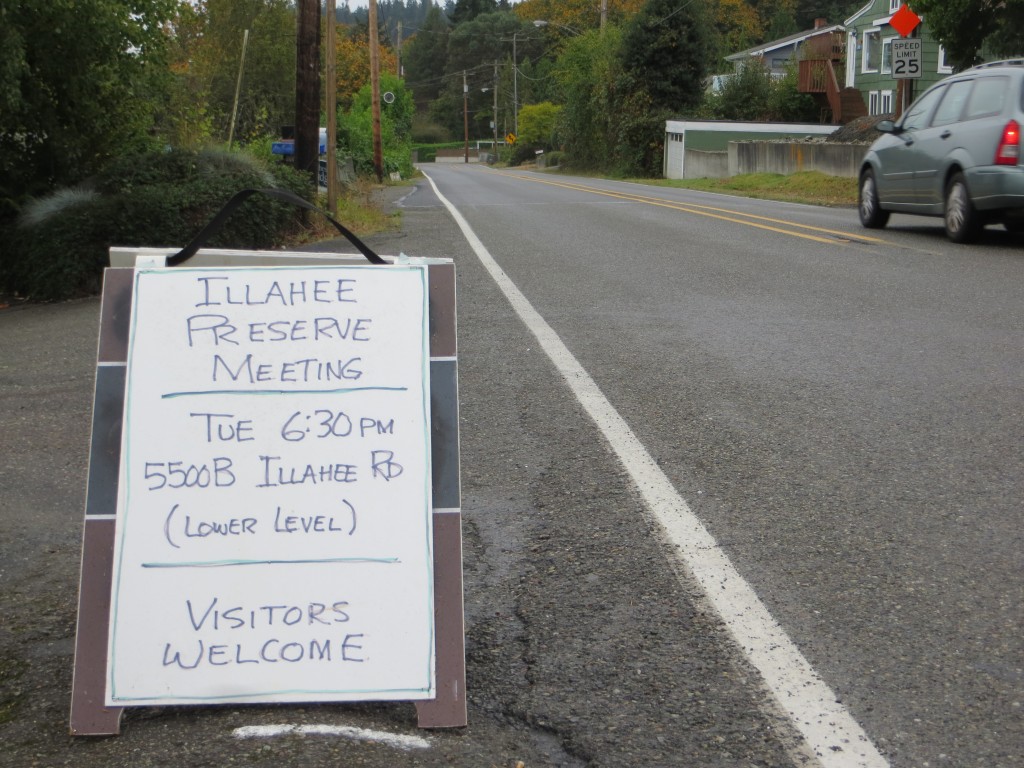 Illahee Preserve Stewardship Meeting.  The Rest Place "Backyard Habitat Grant" project will probably be discussed at the Illahee Preserve Stewardship meeting on Tuesday at 6:30 pm at the Port of Illahee meeting room next to the Illahee Community Dock.  Other Illahee Preserve items, such as a possible new website for the Preserve will be discussed.  Visitors are always welcome, and the meeting concludes by 8 pm.