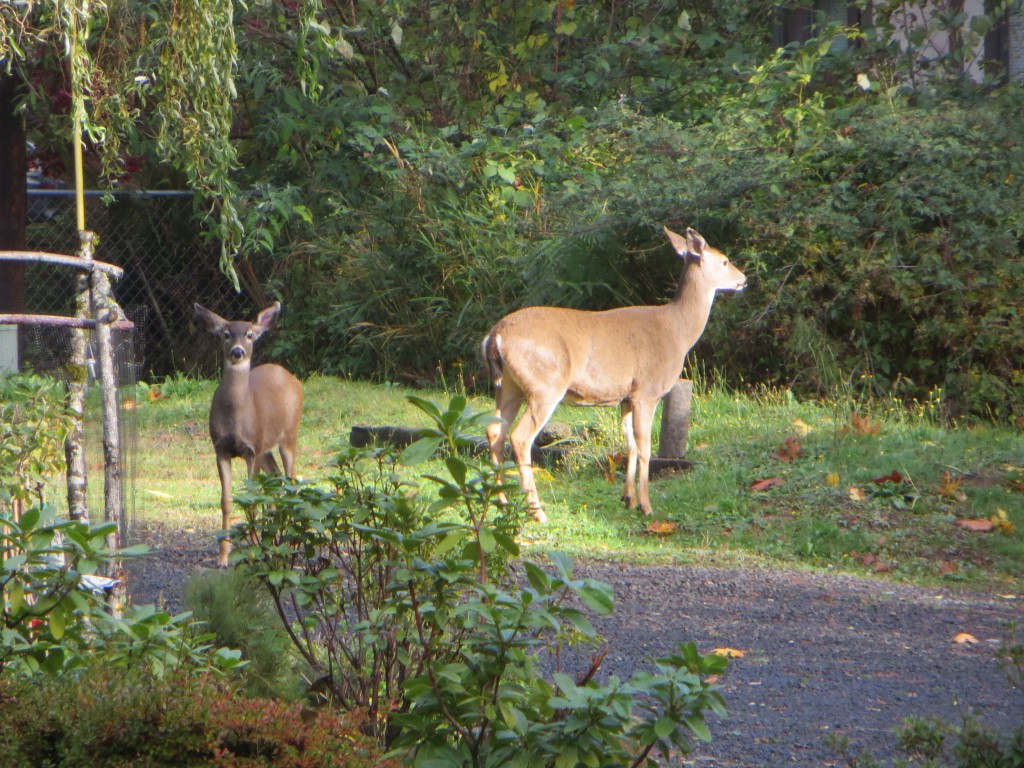 Deer.  Almost everywhere we go around Illahee there are deer.  We see them around the Preserve as can be seen in the photo above, but today as we walked along the shoreline there were also a number of deer.  The photo below shows one nearly hidden in an estuary.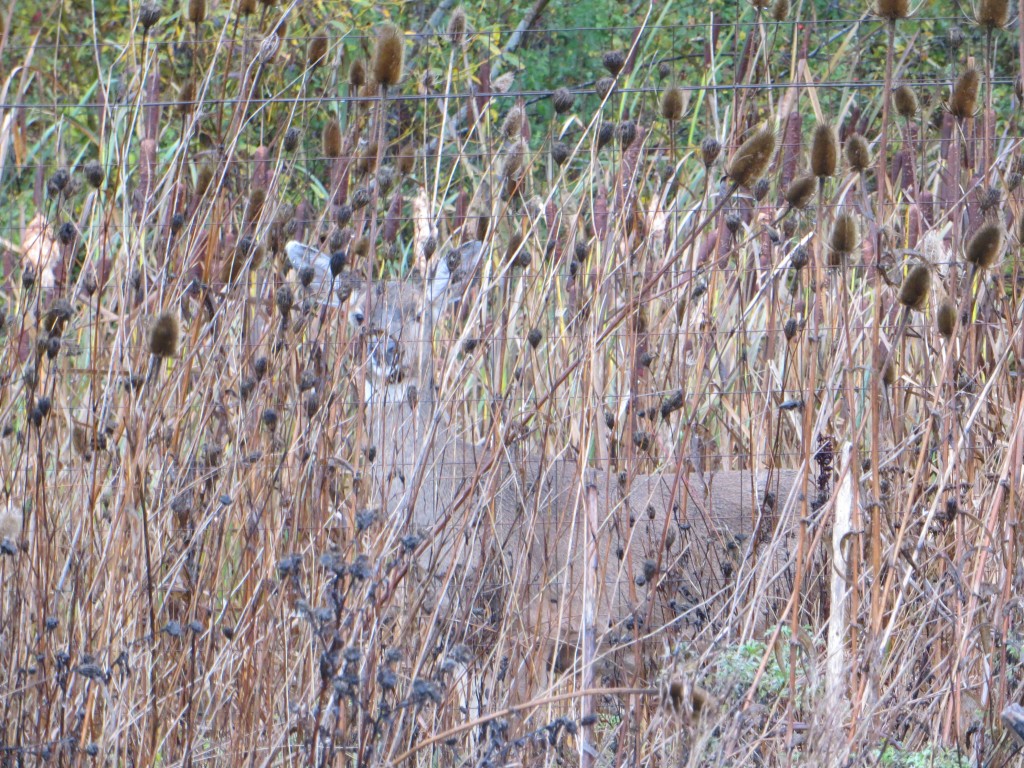 Later we saw a doe and two fawns moving along the shoreline.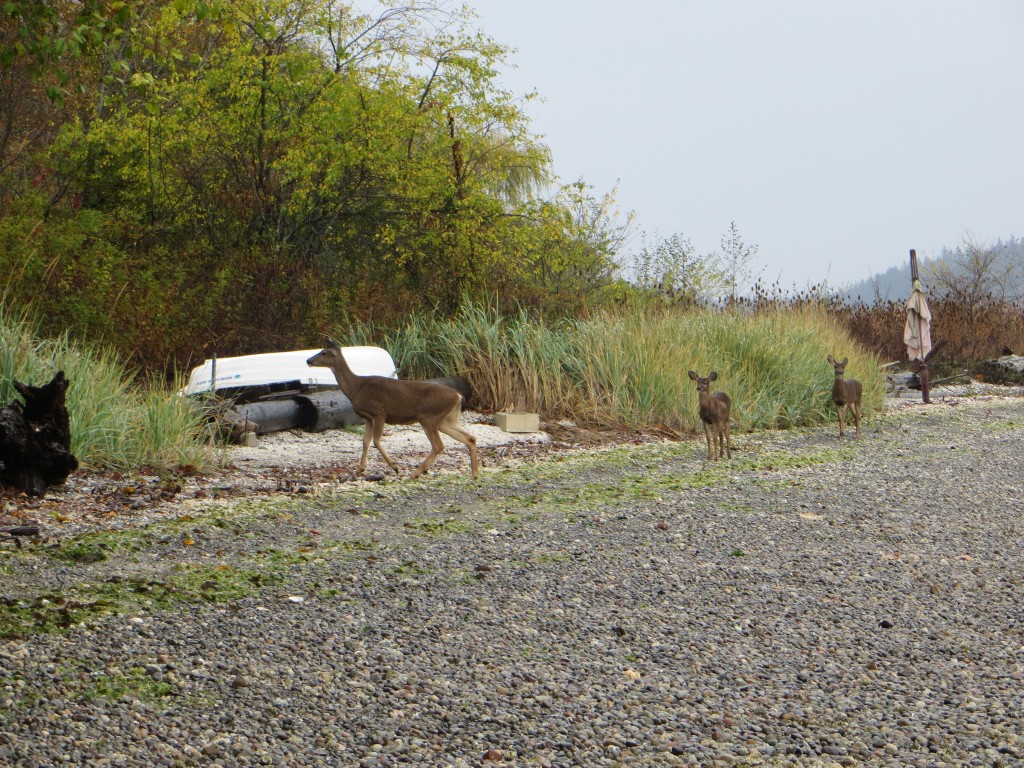 And not far away was a beautiful buck.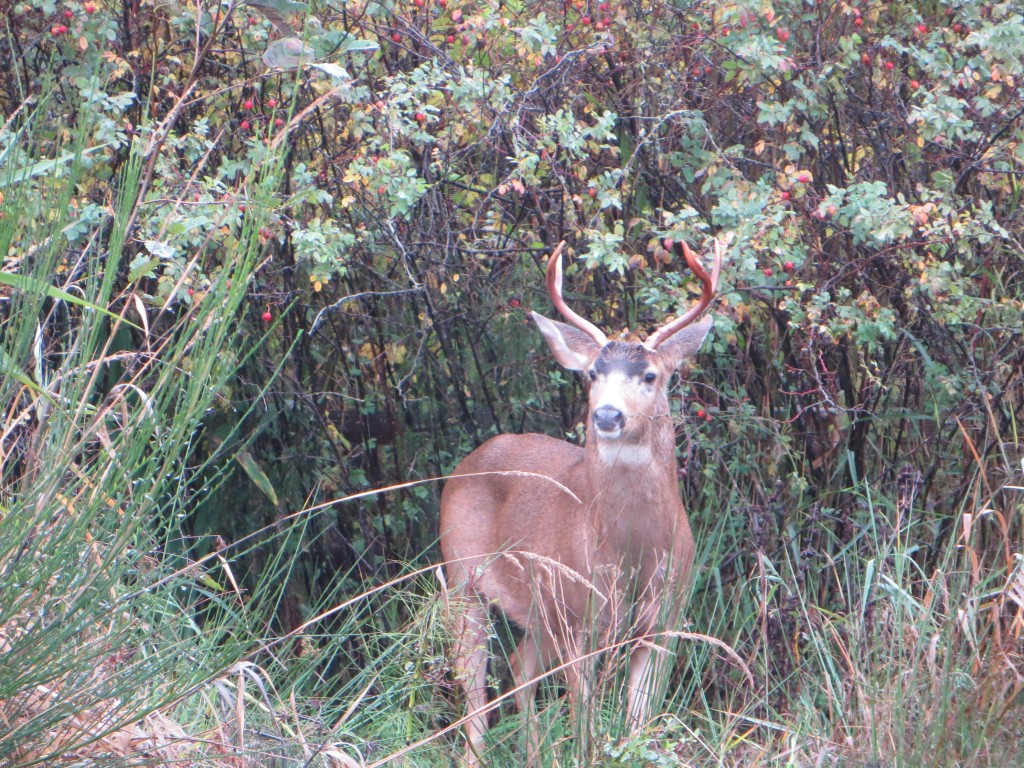 Salmon.  We also watched a salmon trying to go up Illahee Creek in a channel without much of a flow.  It seemed pretty exhausted since the flow in the stream was fast and muddy from the over two inches of rain we received.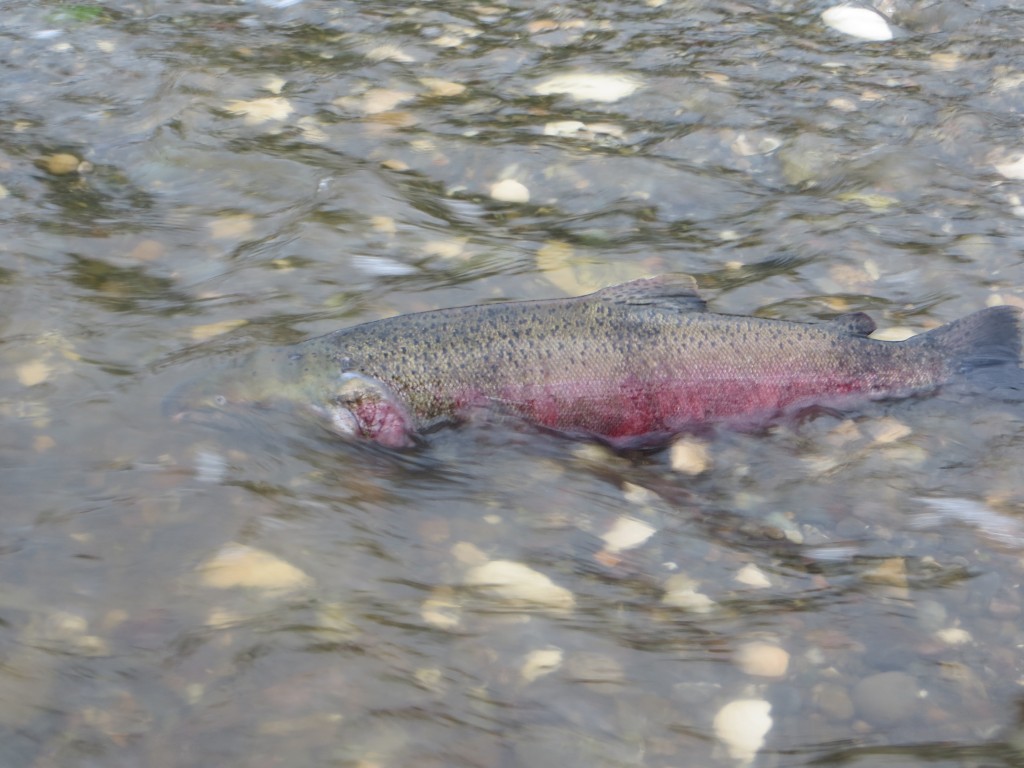 Illahee Creek.  We were happy to see water flowing fast but smoothly through the culvert under Illahee Road.  We watched a small root wad flow through and worry about a large log getting stuck inside the 65 foot long culvert.  But so far things look good.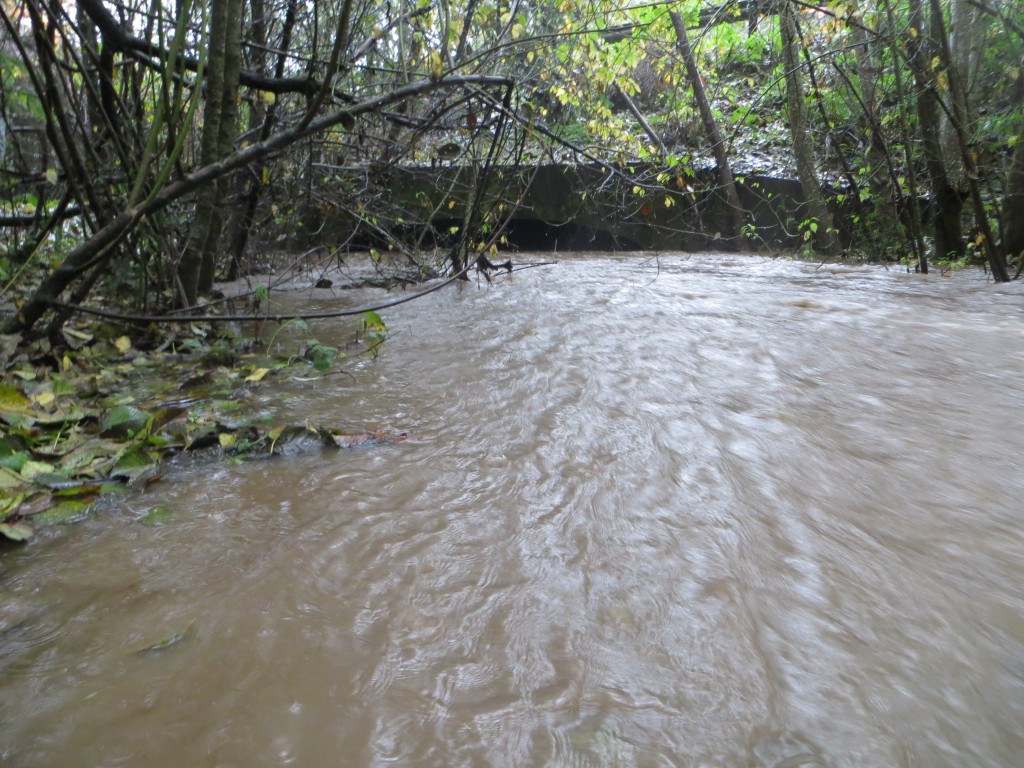 Brown Water.  As you can see from the photo above the water is containing brown sediment.  The photo below shows the brown water from the creek contrasted with clear blue water of Puget Sound as it moves by the Illahee community dock.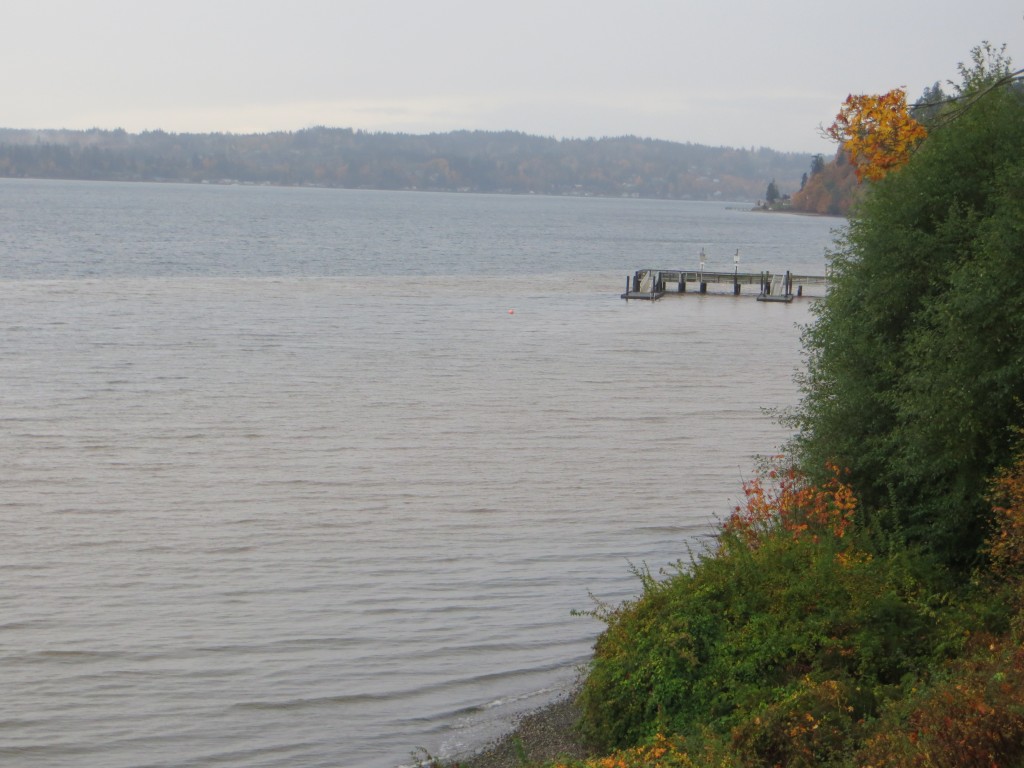 Compass Circle Meadow Restoration.  After planting 150 pounds of grass seed, it is nice to see it finally coming up after a record dry spell.  Not a very exciting photo to most, but pretty exciting for those who worked with the meadow restoration.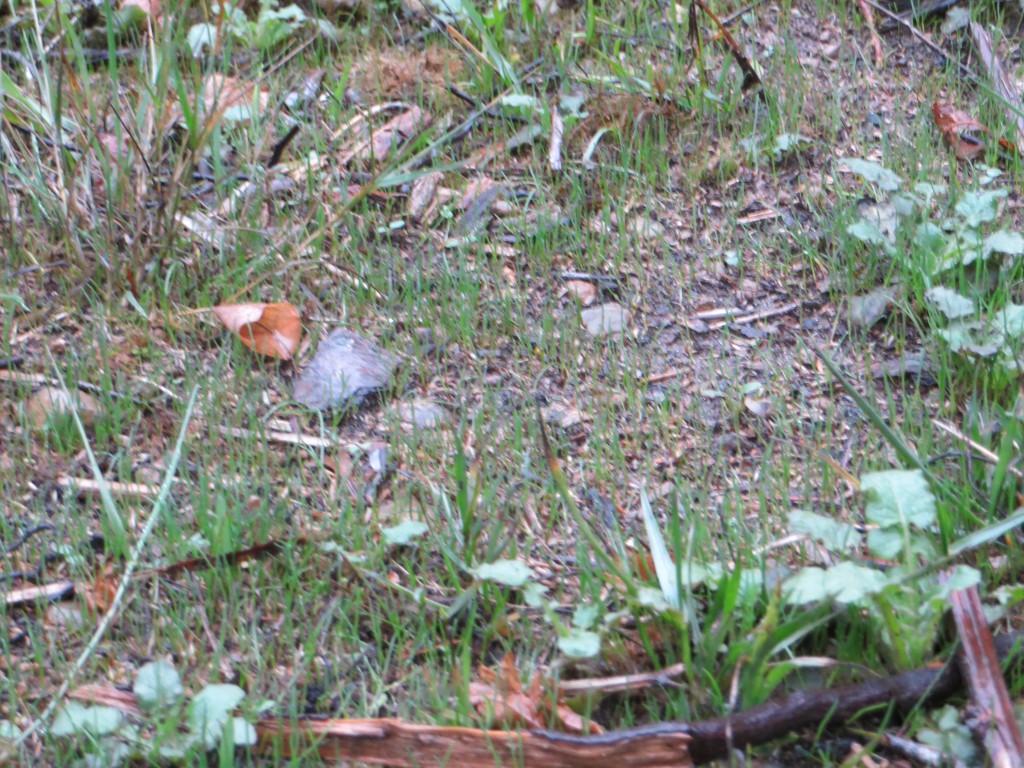 Shoreline Master Program Hearing.  We attended the hearing in Poulsbo on Monday and took a photo of one of the posters as it relates to our shoreline.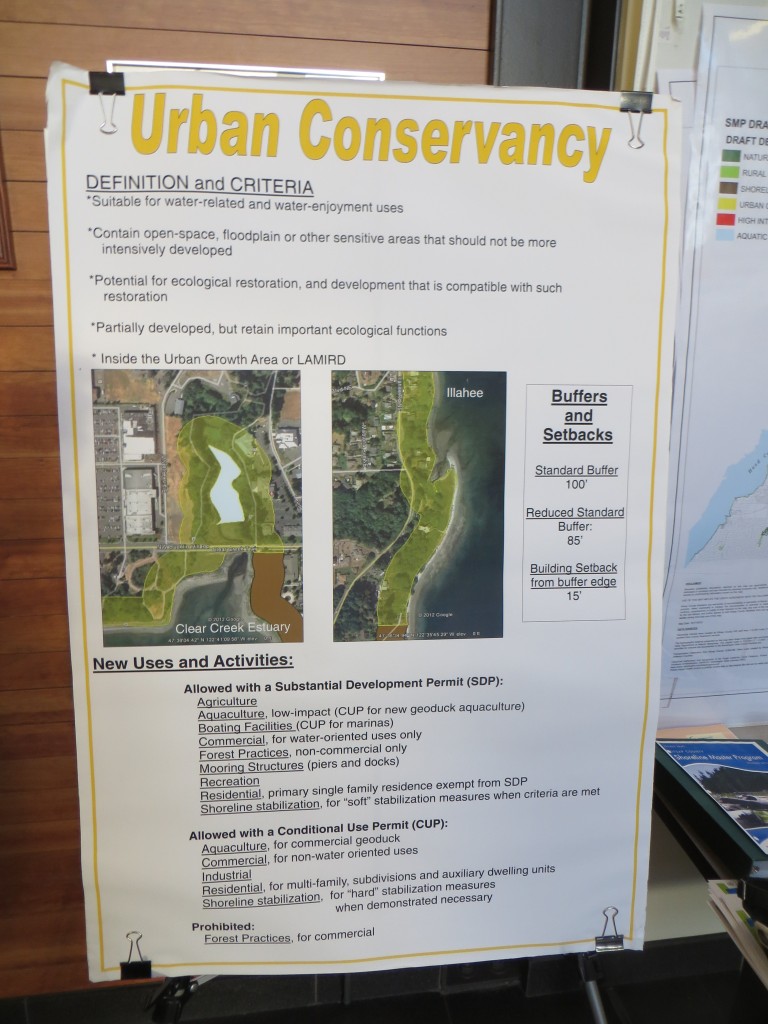 The photo below shows the Urban Conservancy designation of Schutt's Point.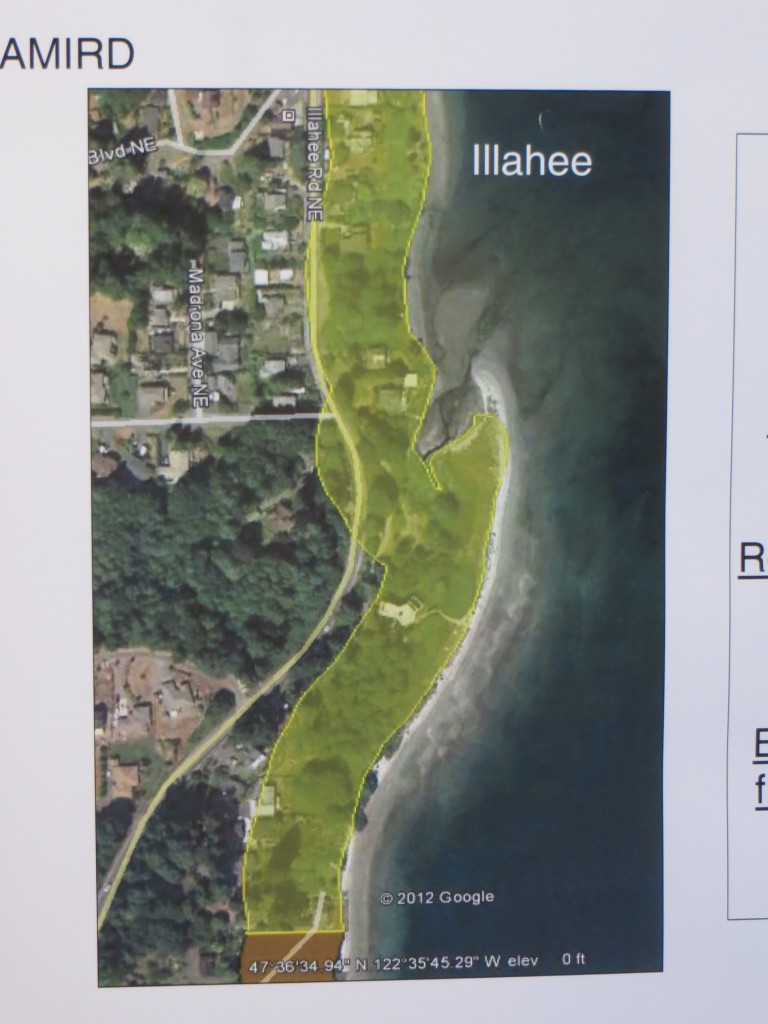 The link to the Kitsap Sun report of the meeting is:  http://www.kitsapsun.com/news/2012/oct/30/residents-speak-out-about-port-gamble-shorelines/.  Not mentioned in the article is the concern Enetai residents (our neighbors to the south) raised regarding the new buffers and how their older homes will be impacted if they remodel, since they are inside the new 100 foot buffers being imposed by the regulations.  With the new tighter shoreline restrictions coming we likely won't see rigs like the one below as often.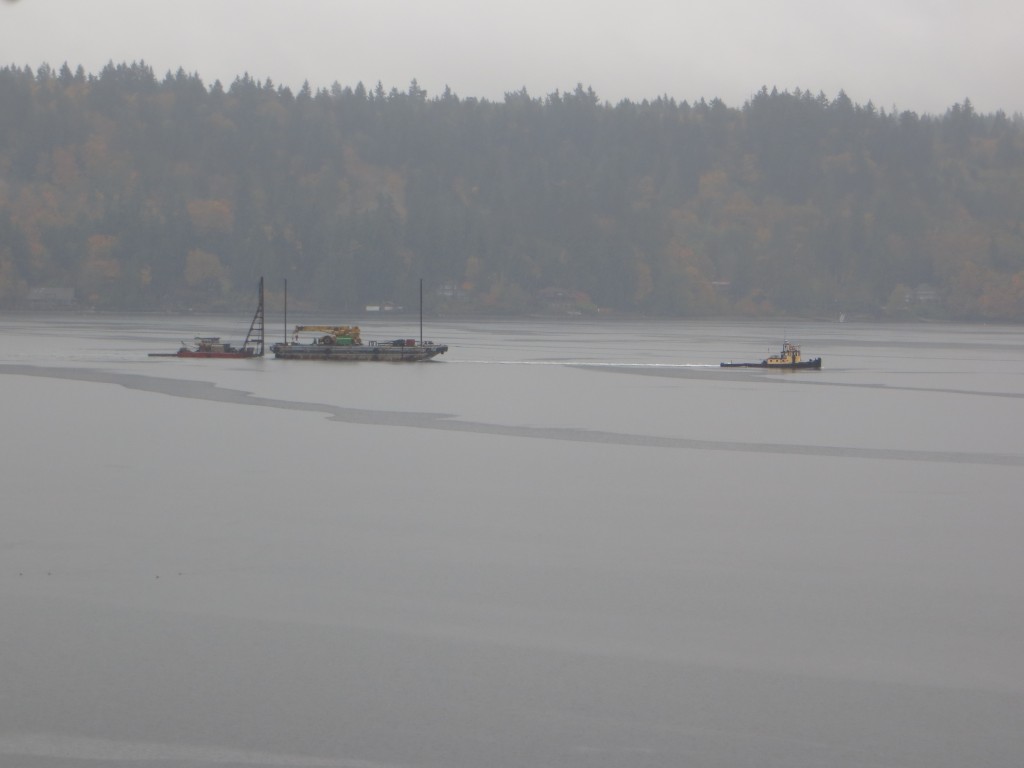 Preserve Dumping Cleaned Up – But By Who?  In our last Update we showed the photo below, and two days later everything disappeared.  What happened and who do we thank?  If you know, please let us know.  We are constantly amazed at how volunteers take care of the Preserve!!!