Brazen Theft.  Imagine going to bed at night with your car parked in your driveway right next to your house and waking up the next morning to go to work only to find the hood of your car missing.  That is what happened to an Illahee resident who lives on Illahee Road.  Her report of the incident is:
To add to your stolen property reports – the hood was taken off my 1998 Honda Civic.  Things were fine at 9:00 on Monday night, but I found a hood-less car at 6:45 this Tuesday morning.  Nothing else was touched and the car drives fine.
Theft Response?  What can a person do to prevent thefts like the hood that was taken, or the other thefts that occurred this year?  Many of us would like to know what can be done so if you have any suggestions please pass them on.
More Seals.  Illahee must be a good gathering spot for seals as there were 20 on the float below and more on another.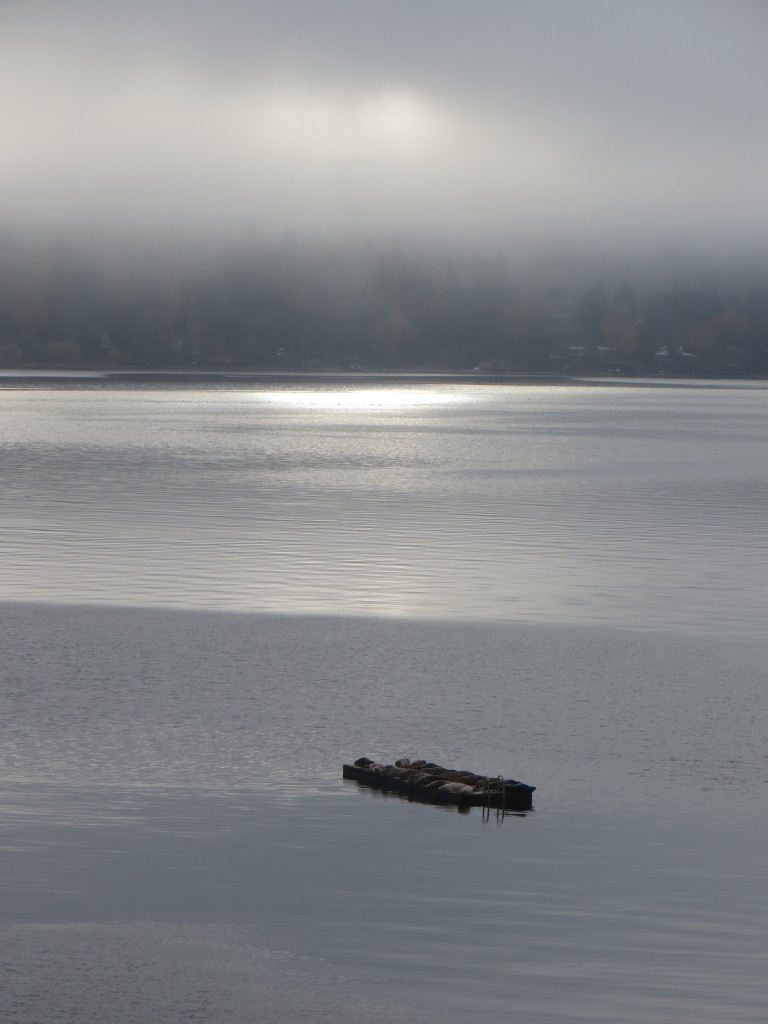 There are usually some smaller seals on the float, but this looks like a gathering of all adult seals.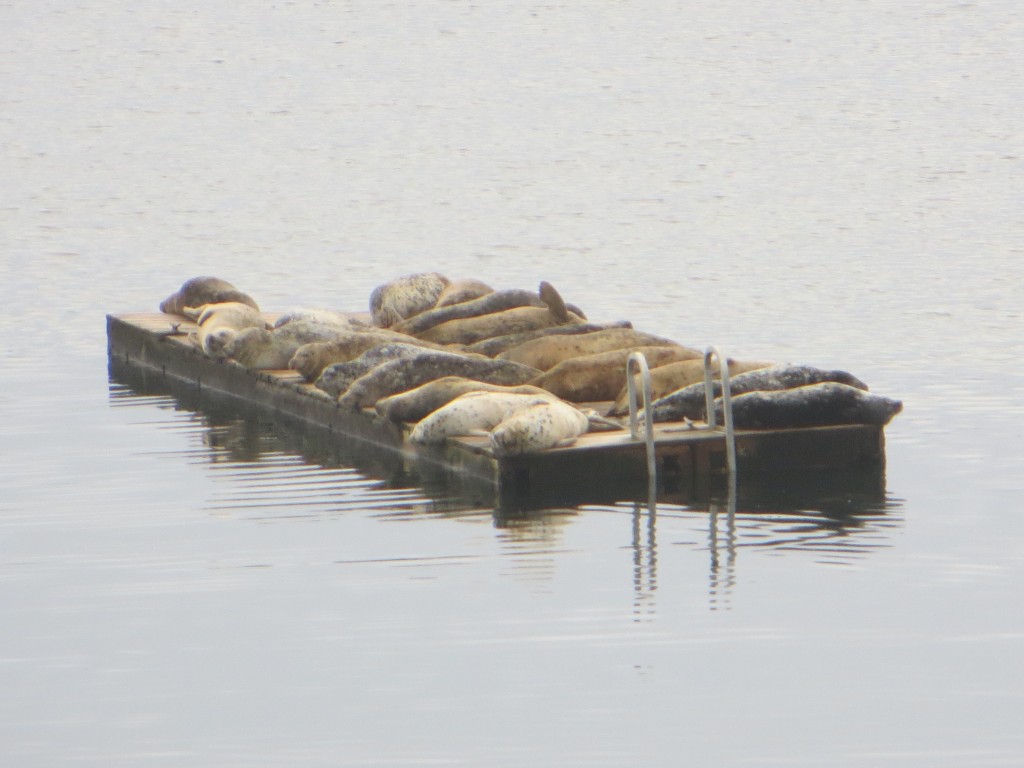 Illahee Preserve Website.  We forgot to give the newly created website address for the Illahee Preserve, which is simply illaheepreserve.org.  Below is what the site looks like.  Comments and/or suggestions are welcome as the website will be used to define and track ongoing and future Preserve projects .