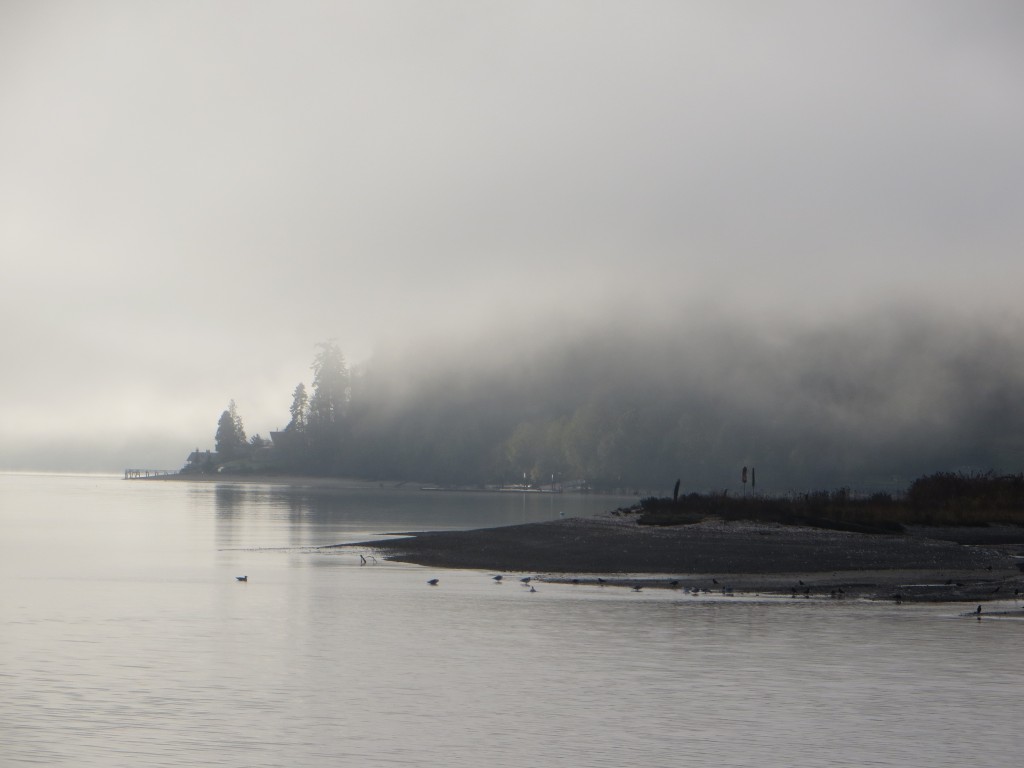 Morning Fog.  A couple of recent morning fog photos.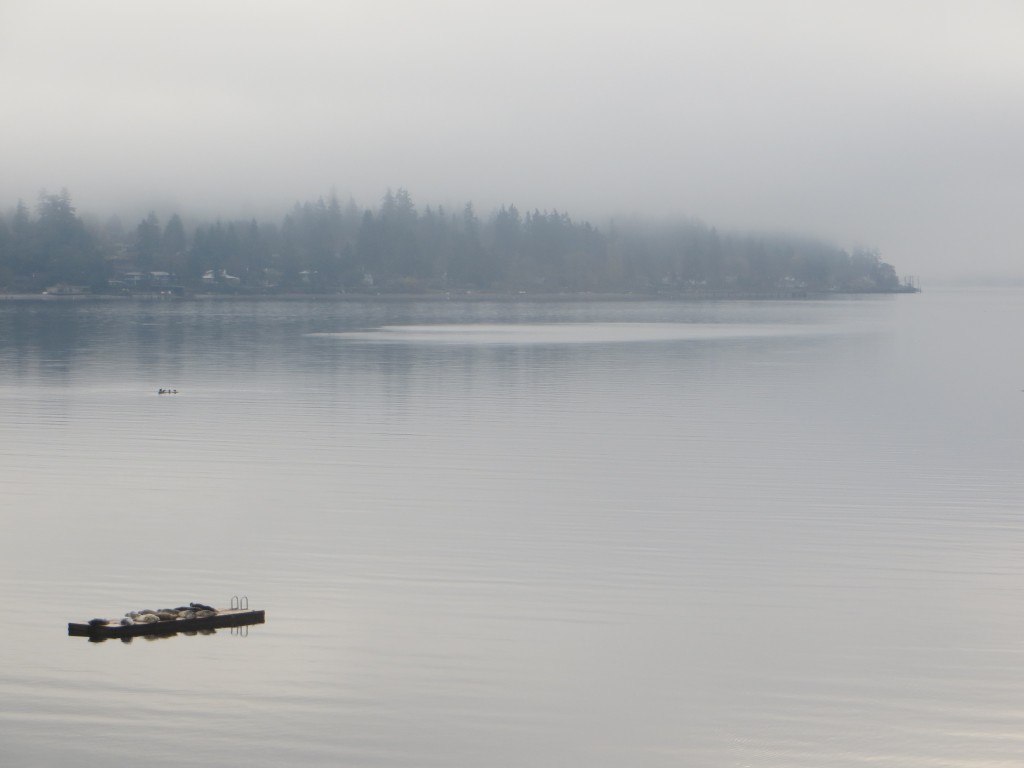 Meeting Agenda.  We promised to find out about what the Illahee community meeting on Wednesday was about and saw a copy of their draft agenda.  It looks like an interesting and informative meeting on Wednesday at 6:30 pm at the Sylvan Way library meeting room.  The meeting is open to residents and the public at large. 
Options Pending the Results of the Timbers Edge 11/30/12 Auction.

Illahee Film Distribution?

Should the Port pursue the purchase of the Illahee Store?

Should Rest Place be designated as a Category 5 trail where it abuts the Preserve?

Should we schedule a security briefing by the Sheriff's Dept?

Should the community support a NOAA community shoreline restoration grant?
Illahee Film.  DVD copies of the Illahee film will be available at the community meeting.  They make great Christmas presents for family and friends who might want to know about the place where we live.  We received an iphone message a couple of days ago noting that the "film was very well done."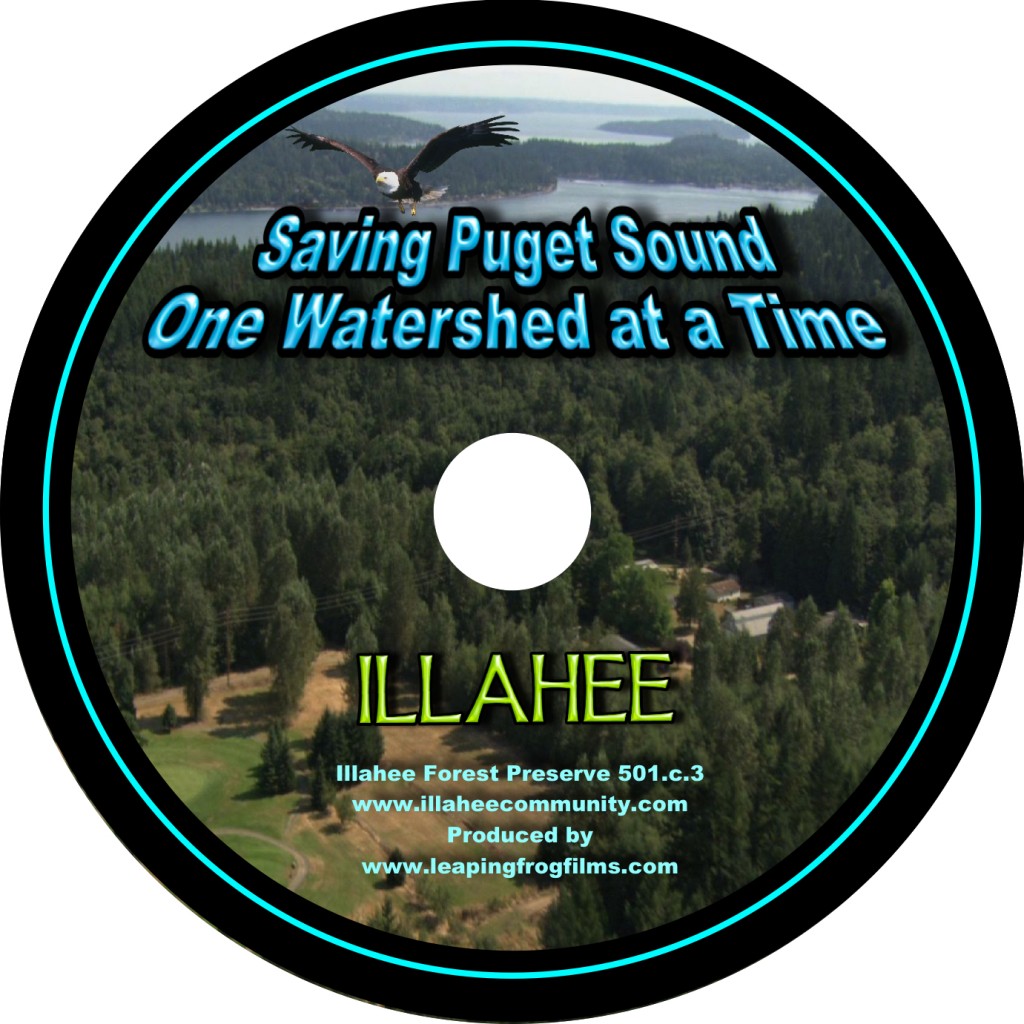 Rain Event Results Along Shoreline.  We walked the shoreline this morning to Illahee State Park and noted changes from last weeks rain event that dropped nearly 6 inches of rain.  Illahee Creek was running especially high and fast and its effects were still noticeable a week later, as can be seen from these photos.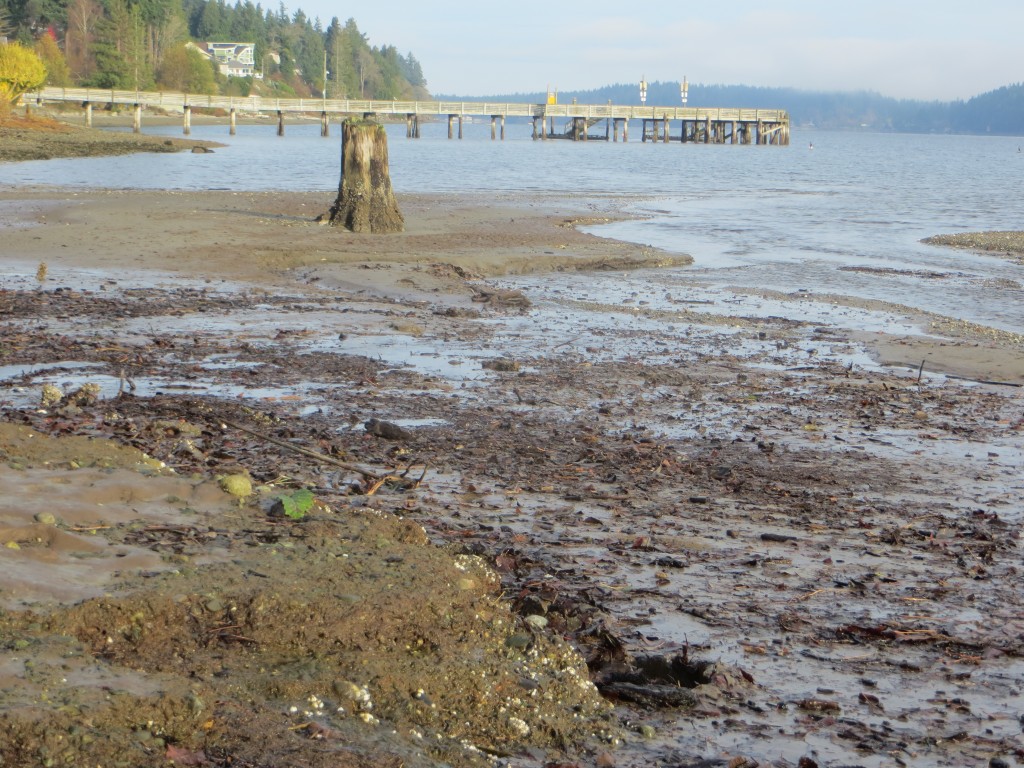 Sediment north of the stream.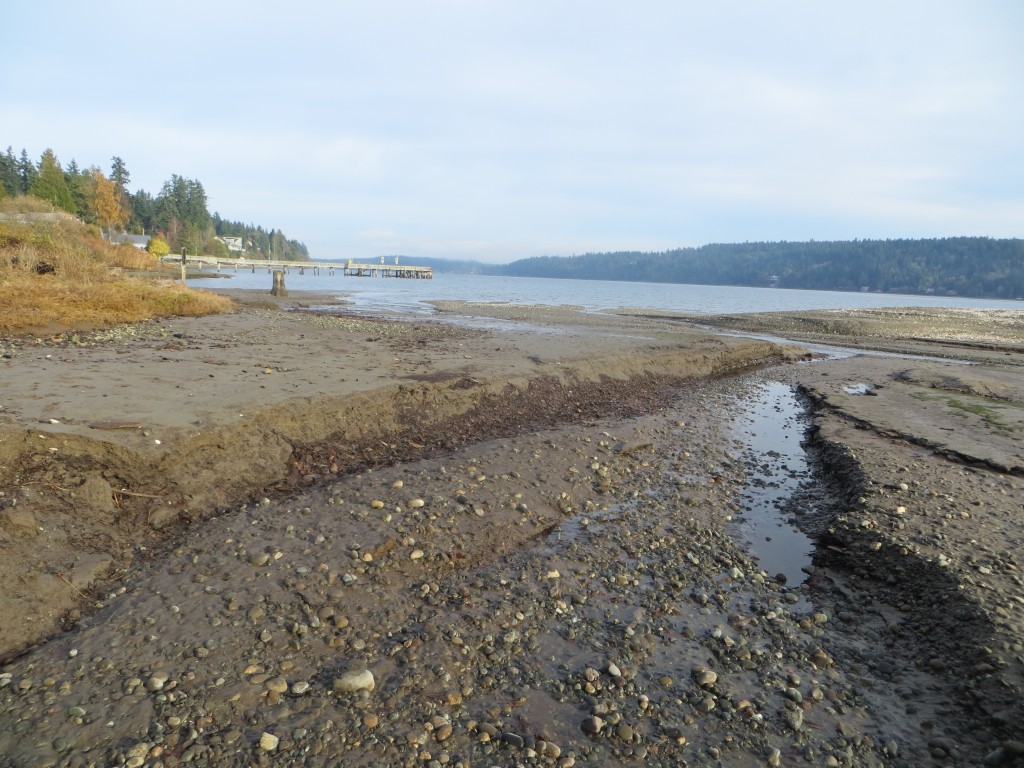 New channel cut through sediment.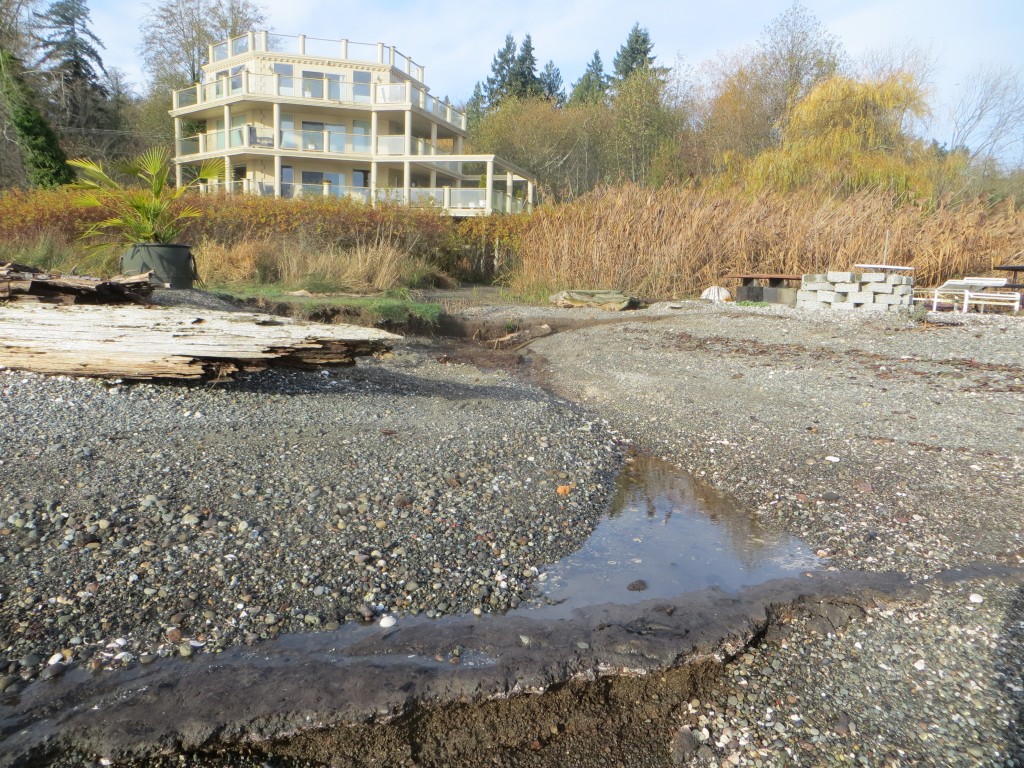 New outlet cut in front of shoreline home.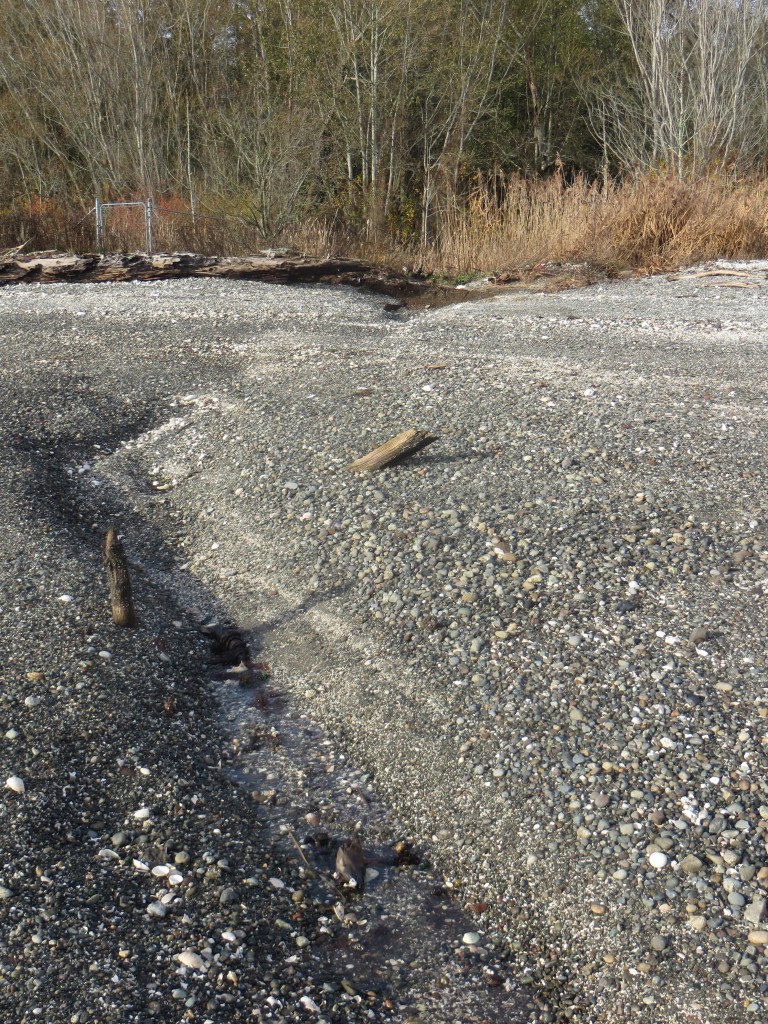 State Park Mud Slide.  We heard the switchback road to the Illahee State Park's dock parking lot was closed and the report was correct.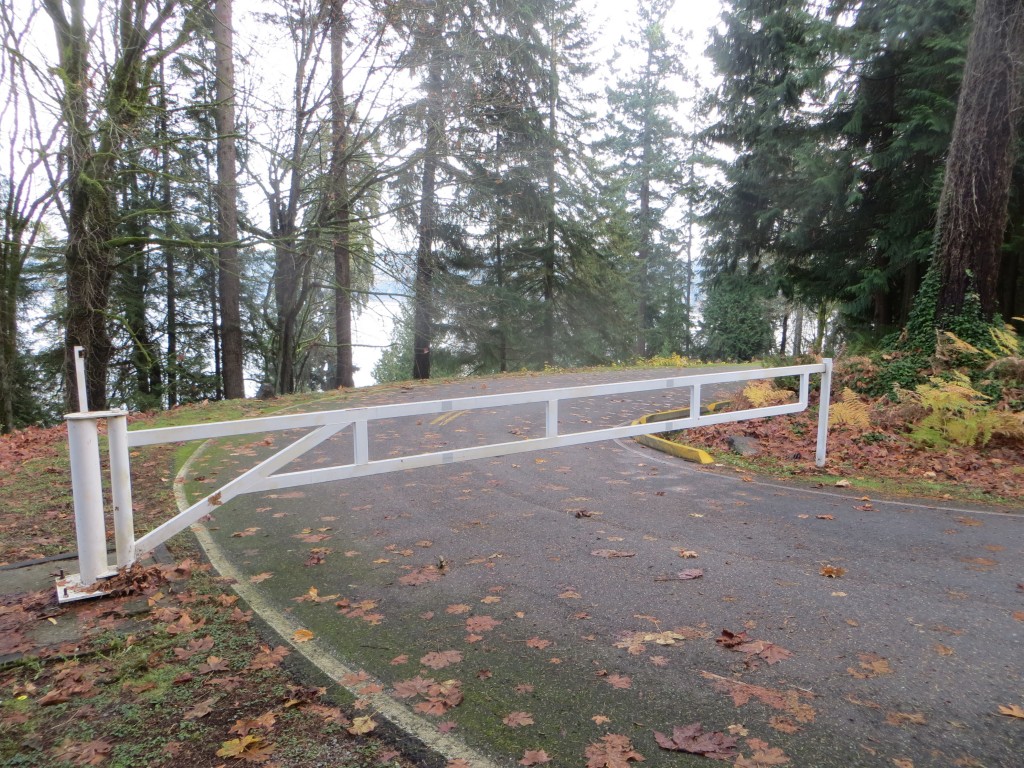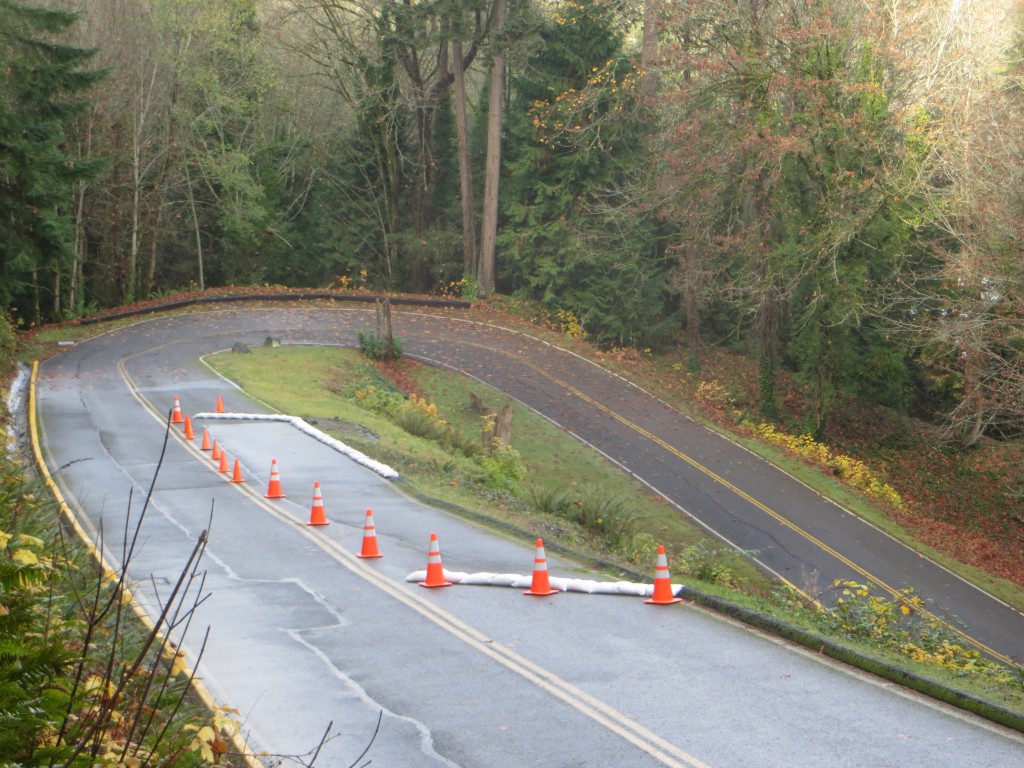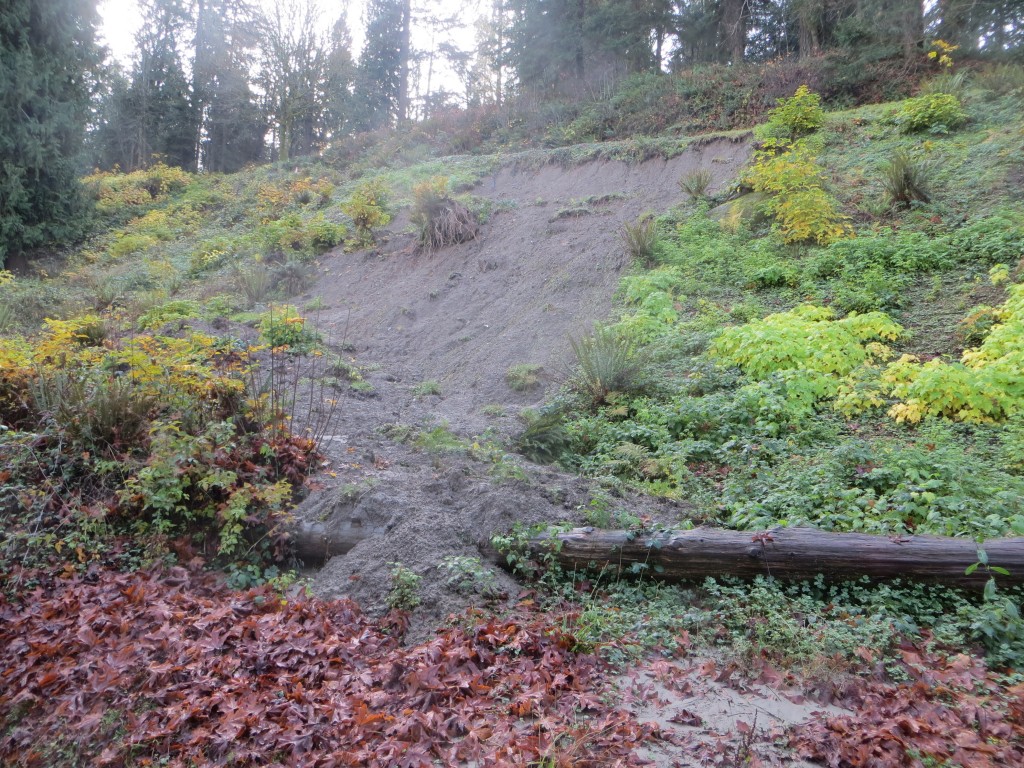 Illahee State Park Creek.  We don't know of any other creek officially named after a state park, but such is Illahee State Park Creek.  It appears from the photos that it also had an appreciable amount of sediment deposited during last weeks storm event.