A Third Illahee Website.  For years there was only one website covering Illahee issues, illaheecommunity.com.  Then several years ago the Port of Illahee established their own website, portofillehee.com.  And more recently a separate website has been established for the Illahee Preserve, illaheepreserve.org.  Thanks to Rob Spearman for his great work in establishing the Illahee Preserve's website.  The website is set up to cover the various projects going on in the Preserve and should be a great source of information for any who might want to get involved.
Preserve Dumping.  Another dumping of old furniture at the Illahee Preserve's Almira parking lot occurred this past weekend.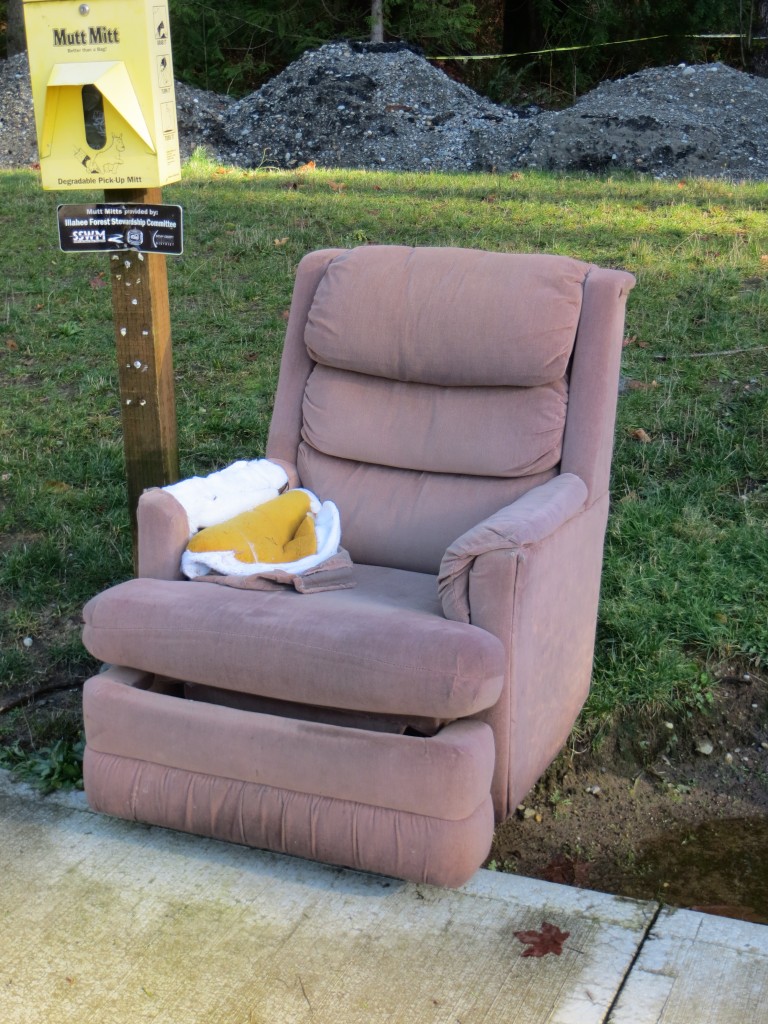 Anyone recognize these items?  If so, we would like to find the person/s responsible.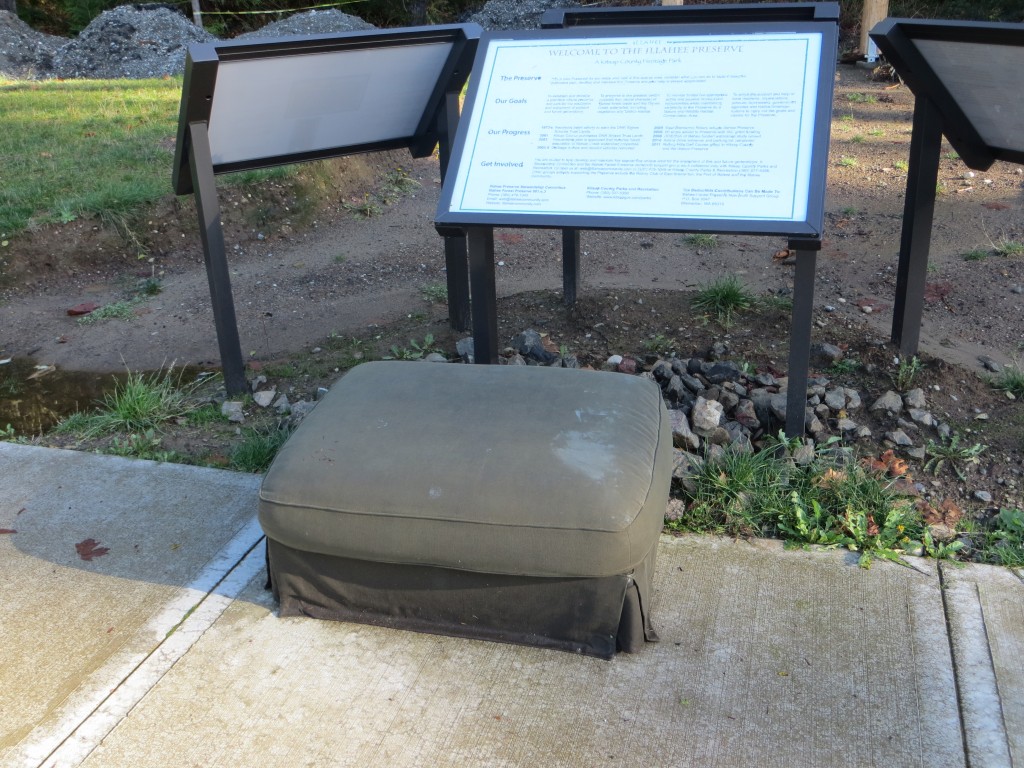 Correct Phone Number for Illahee Film.  We were advised the phone number for those wanting to have the Illahee film delivered was wrong in the last update.  We apologize as it was our error.  The correct phone number is (360) 479-1049.
Culvert Report.  We have been asked if the recent clean-out of the Illahee Creek culvert outlet has resulted in an increased opening at the inlet.  The answer is it is very hard to see much of a difference.  We took a couple of photos on different days, with the last being on Monday, which showed a nominal 12 inches of clearance.  We wanted to get this photo since the culvert outlet will be dredged again on Tuesday (12/5/12).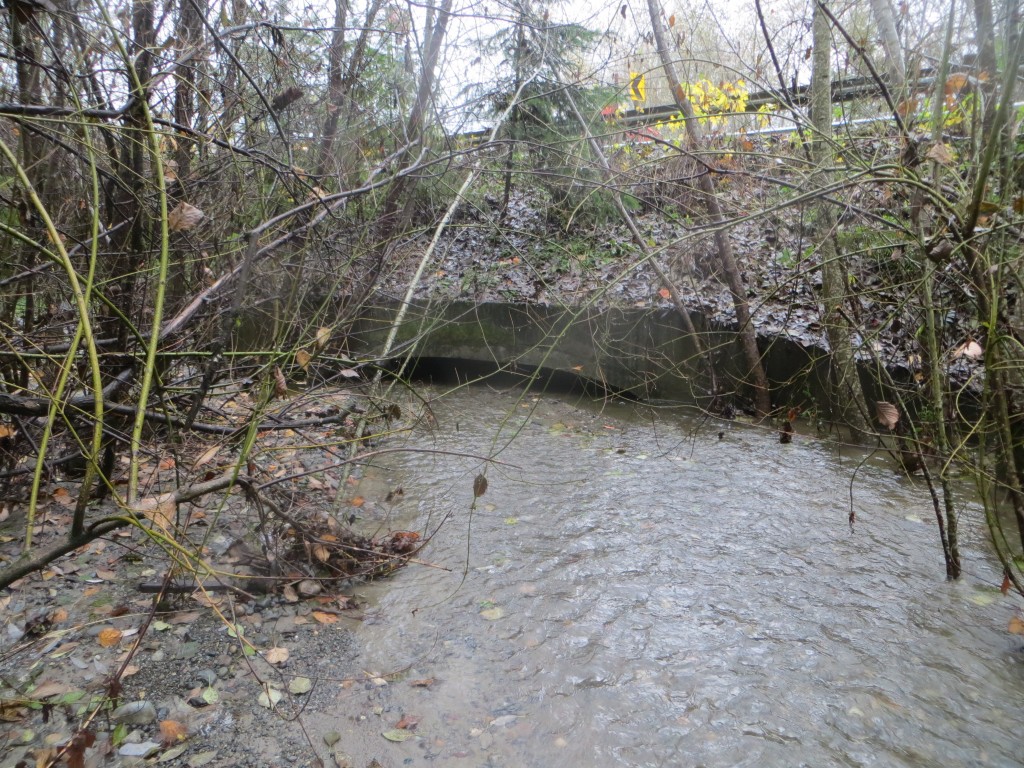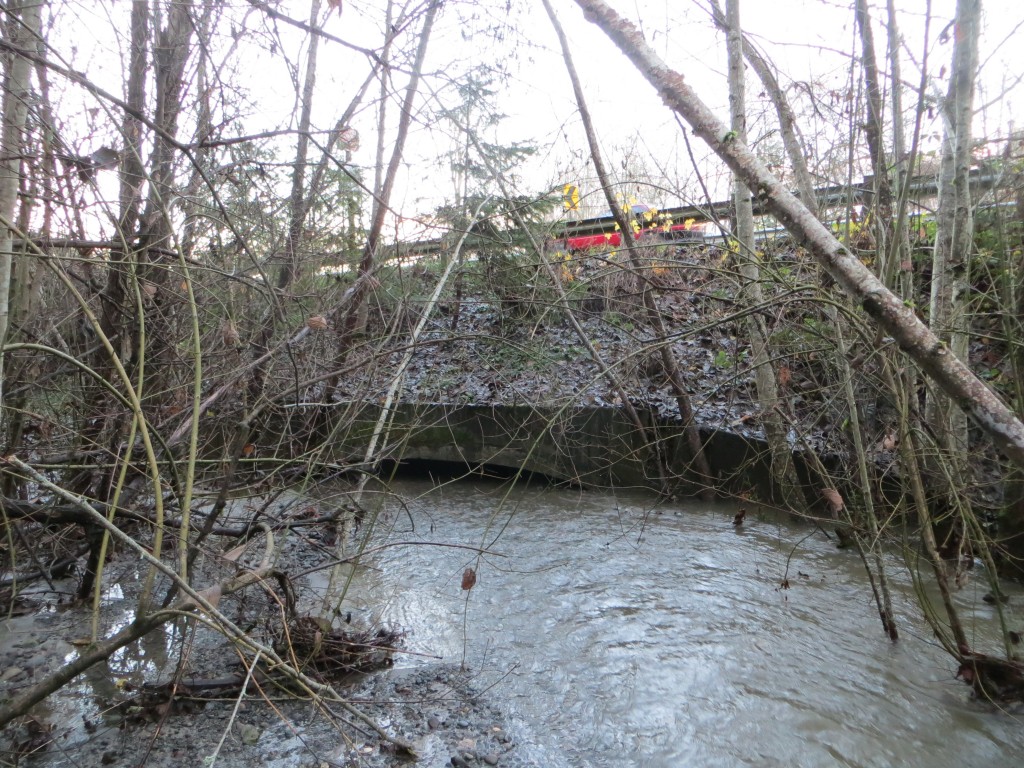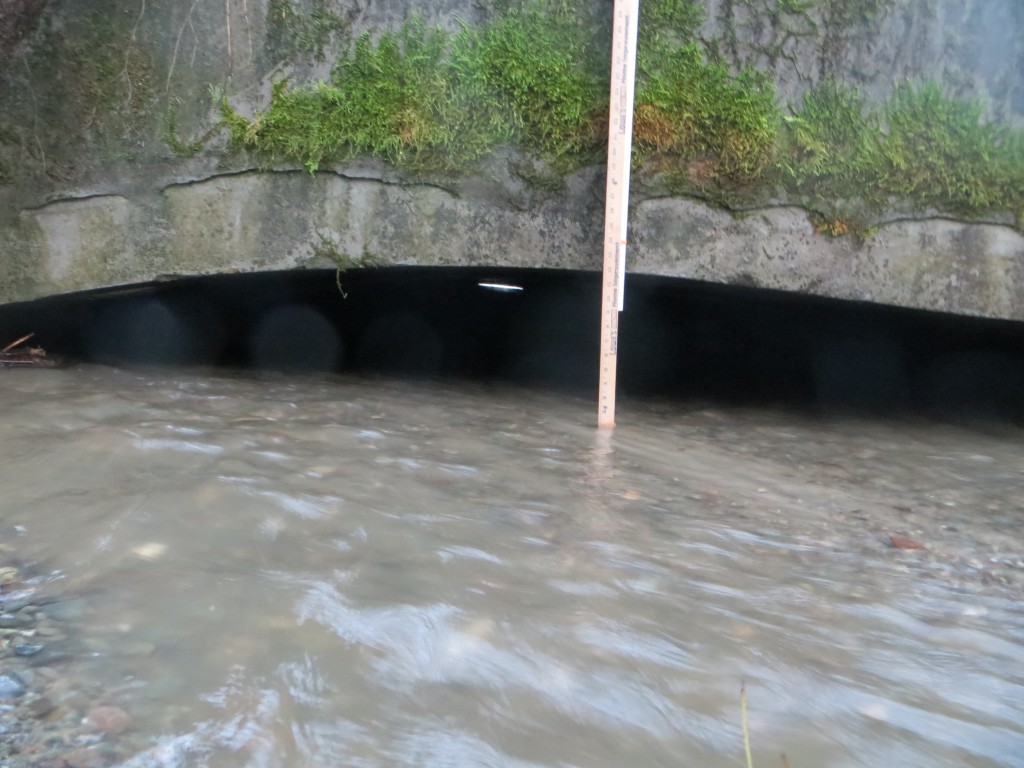 Lost Cat.  Lots of these postings around Illahee of another lost cat.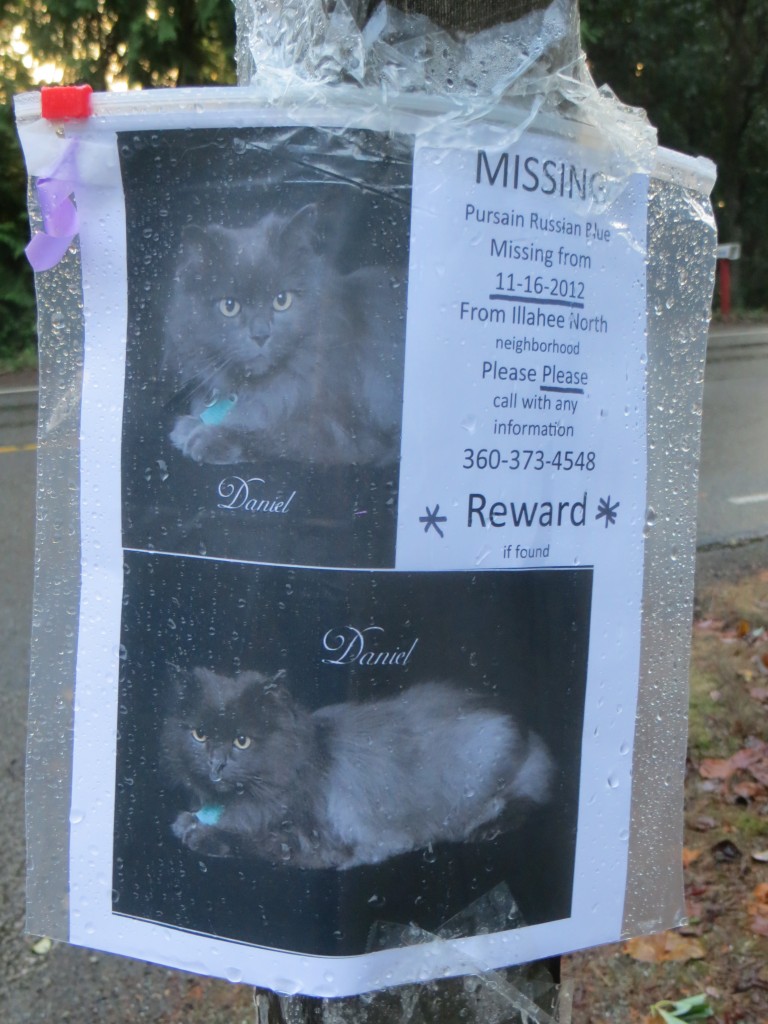 High Tides.  There have been higher tides than usual the last few days, especially with the low pressure, which raises them even higher than the predicted heights.  This morning was exciting as the high tides and wave action caused a number of logs to go moving with the waves down the shoreline.  We had an old piling from the Illahee Community dock that washed up on our shoreline a couple of years ago that came loose from its rope today and probably ended up at Brownsville.  We took pictures of some shoreline plants that took a beating from the tide and waves.  The first one shows the plants and the second one shows how high the tide was by the piece of driftwood that ended up on top of them.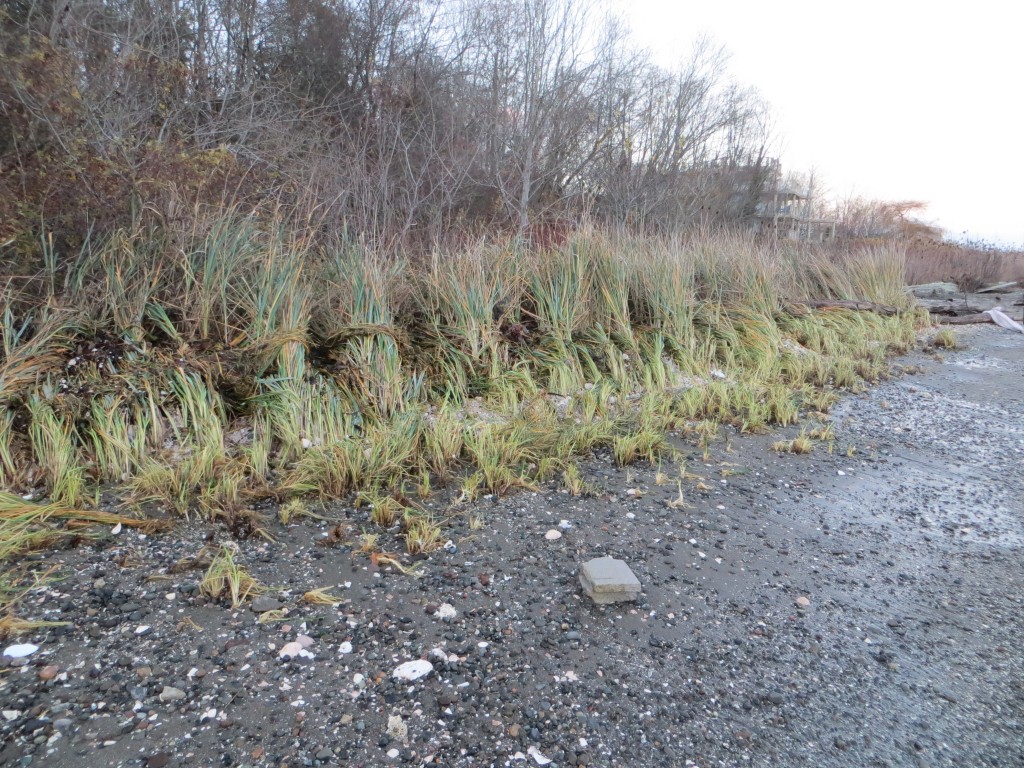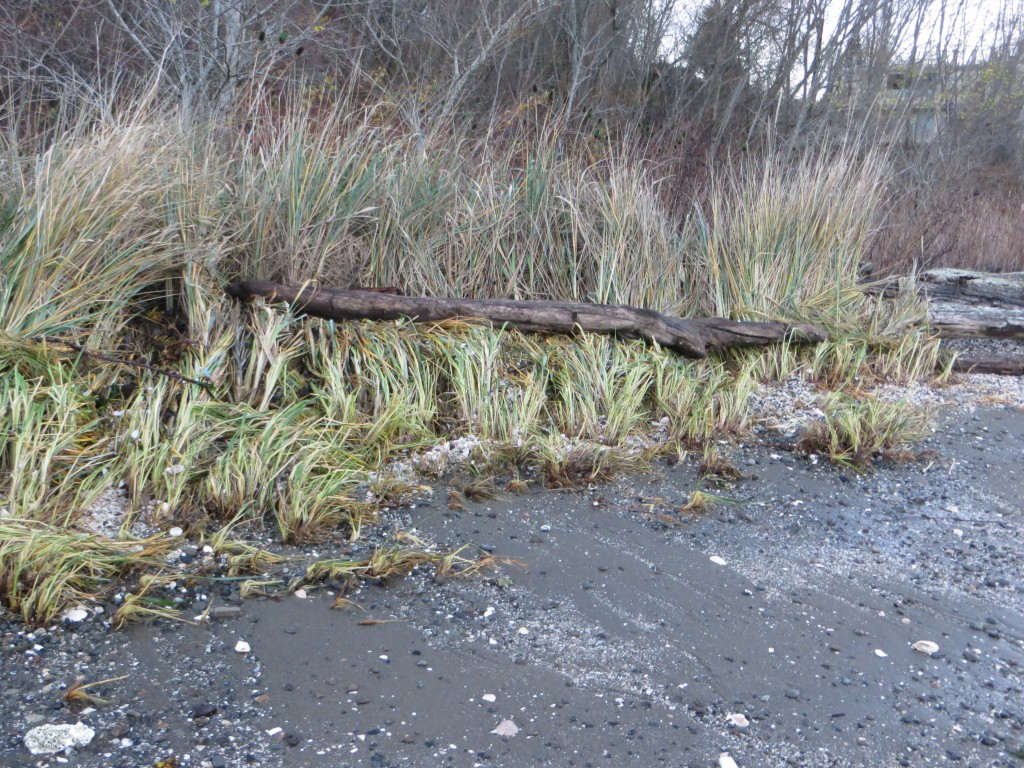 Seals.  We like to have at least one wildlife photo and choose this one of the seals as they congregated on one end of a nearby float.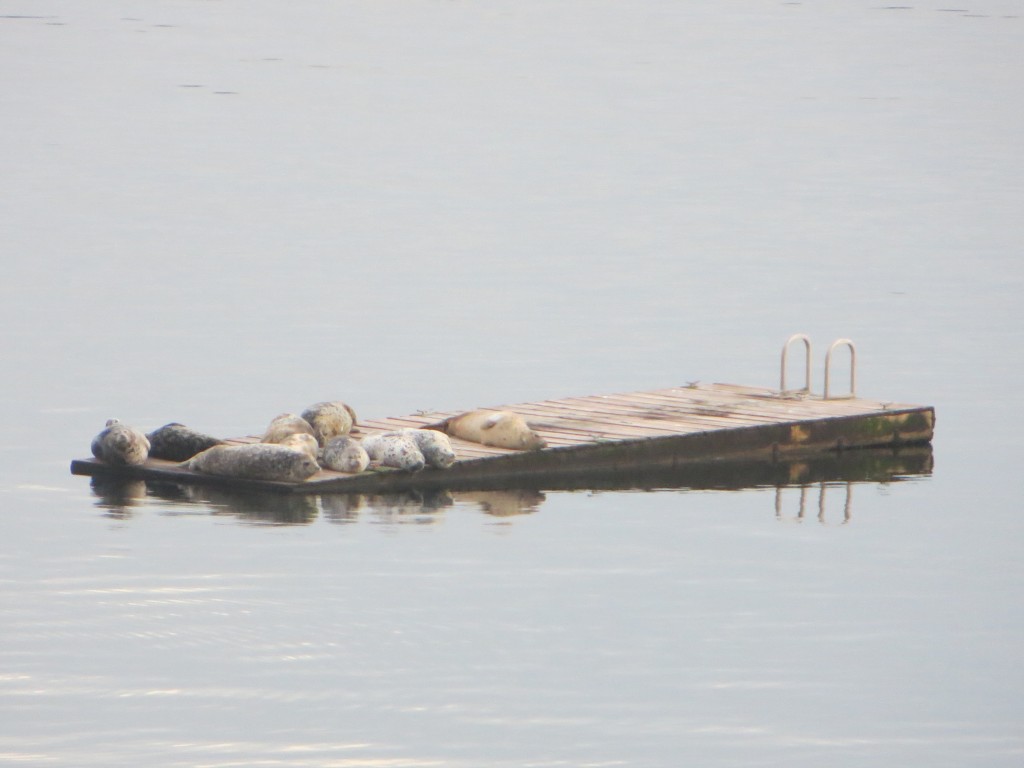 Note:  Past updates available at illaheecommunity.com
We are always looking for Illahee photos or stories to share; please forward to web@illaheecommunity.com.