High Tides.  This past week there were some of the highest tides we've seen in a long time.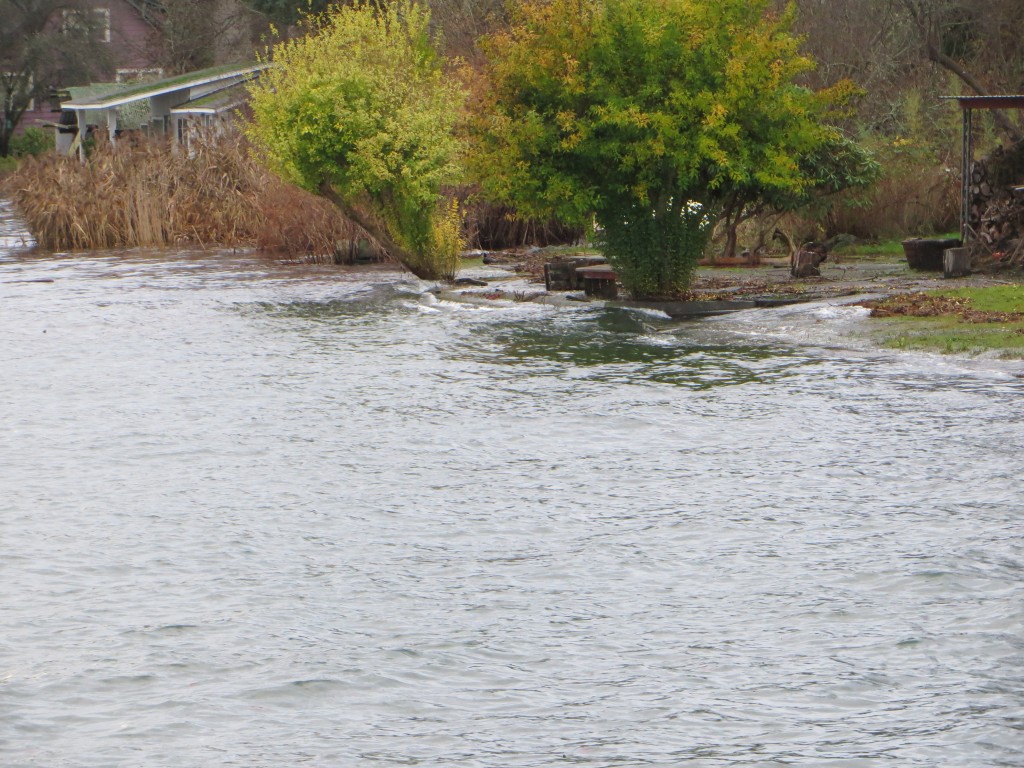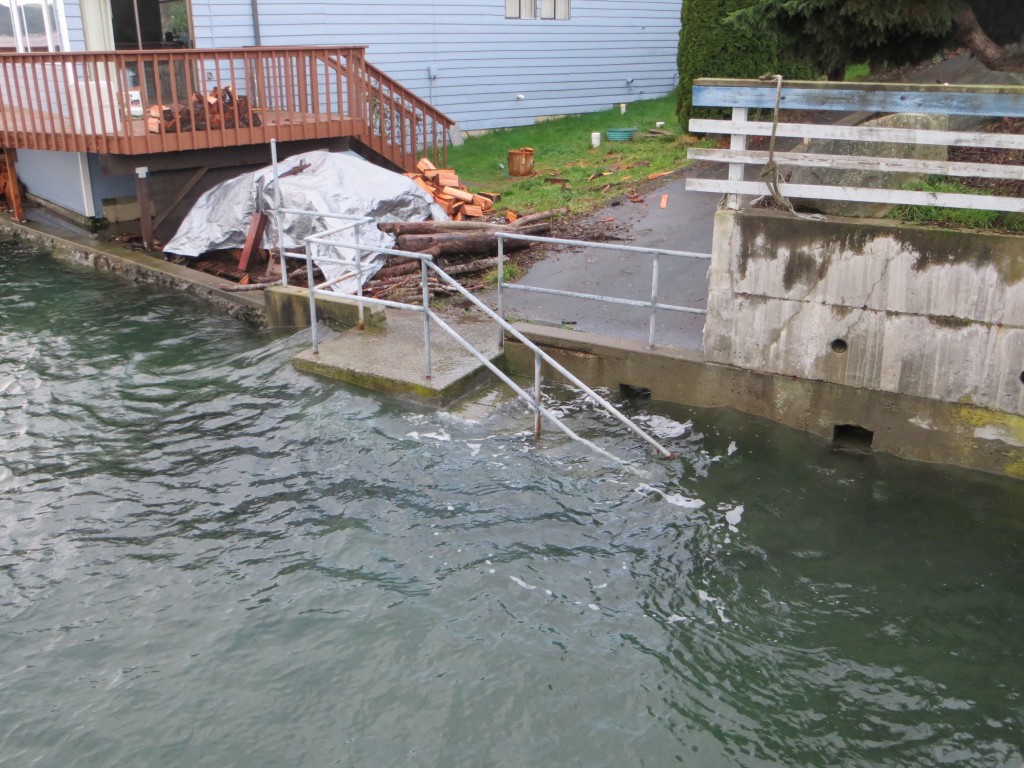 Homeless Article.  There was an article on Tuesday in the Kitsap Sun (http://www.kitsapsun.com/news/2012/dec/17/homeless-tenters-told-to-exit-east-bremerton/) that is especially worrisome to those who use and maintain the Illahee Preserve, which is just east of the property where the homeless are being asked to leave by the end of January (on the other side of State Highway 303).  It is expected that many of these homeless will simply plan to relocate to the Preserve, so if anyone has any suggestions on what should be done, please let us know.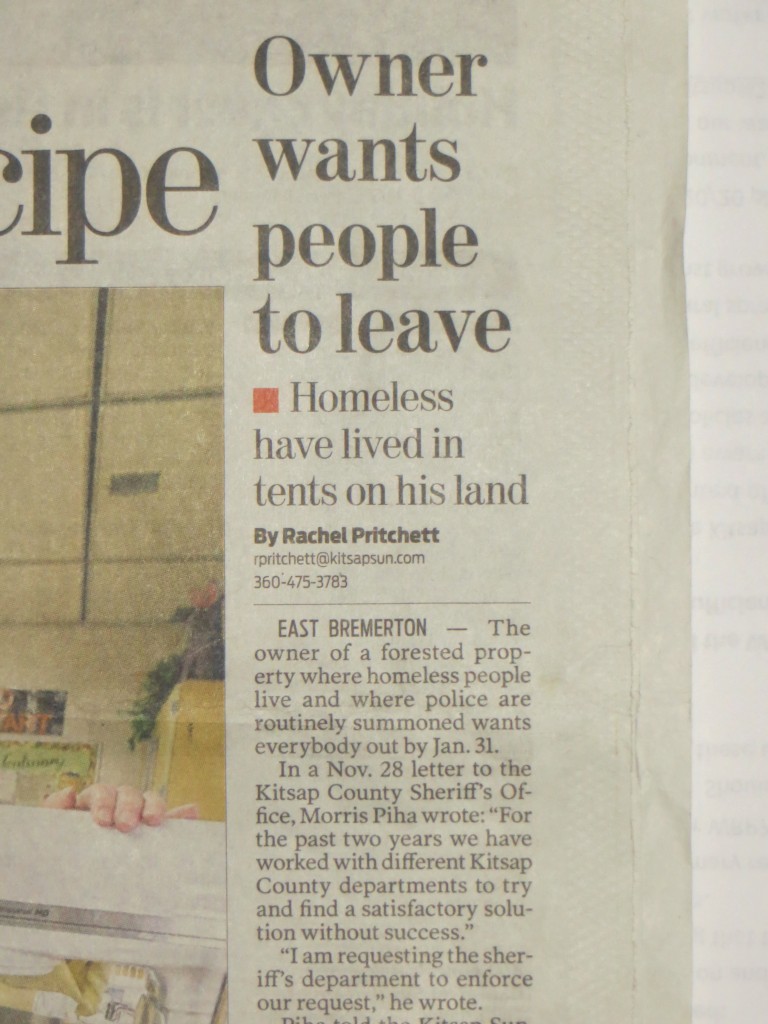 Preserve Water Diversions.  With the heavy rains last week some of the Preserve trails become like small rivers.  Thanks to volunteers who help divert the water with diversion trenches such as is shown below.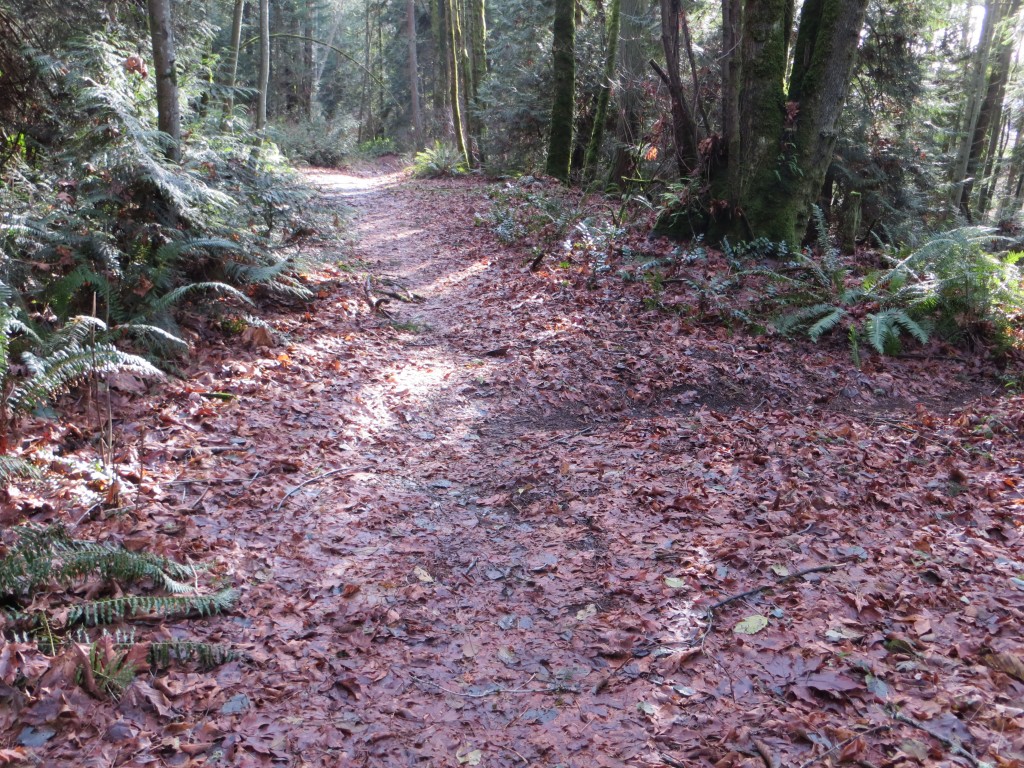 Health District Presentation.  We weren't able to attend the Port Orchard Restoration Project presentation last week mentioned in the post card (see below) that was sent to many Illahee residents.  We asked if there was going to be a presentation on this side of the waster for Illahee and Eneti residents, and there isn't any planned, but they did say them would consider giving one at an Illahee Community meeting.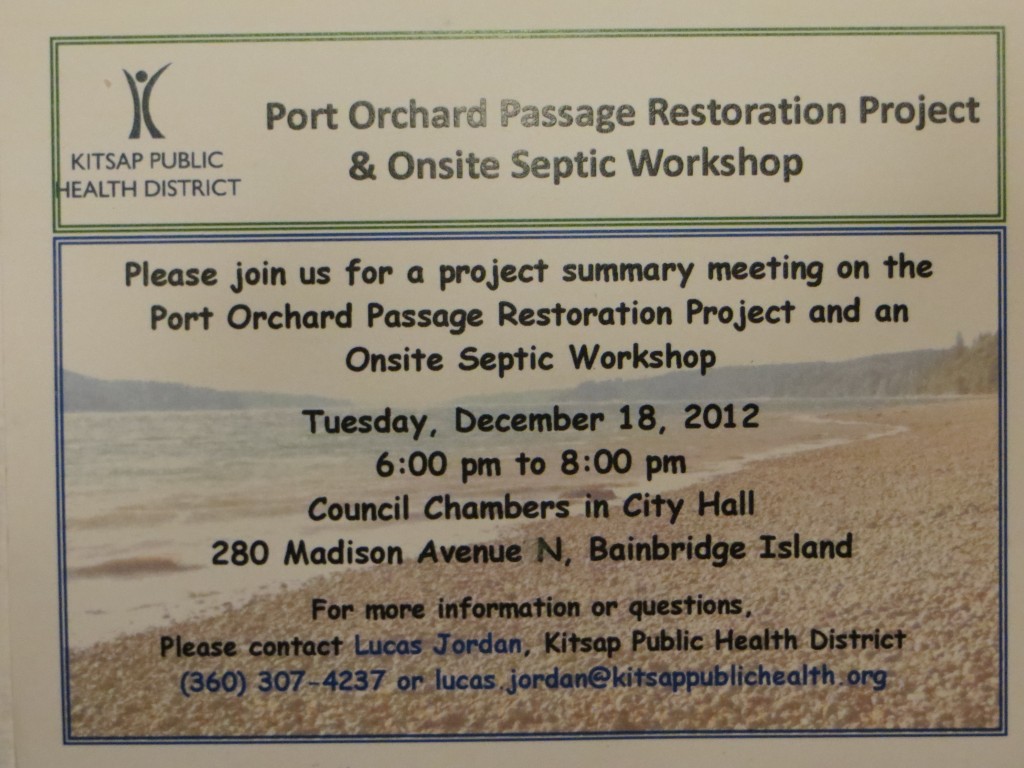 Rain Garden Article.  Many are quite proud of the Native Plant Demonstration Rain Gardens at the Almira parking lot of the Illahee Preserve, and were glad to see a rain garden article by Colleen Miko in the recent edition of of West Sound Home & Garden magazine that included a couple of photos of the rain garden; one of one of the signs, and another of plants.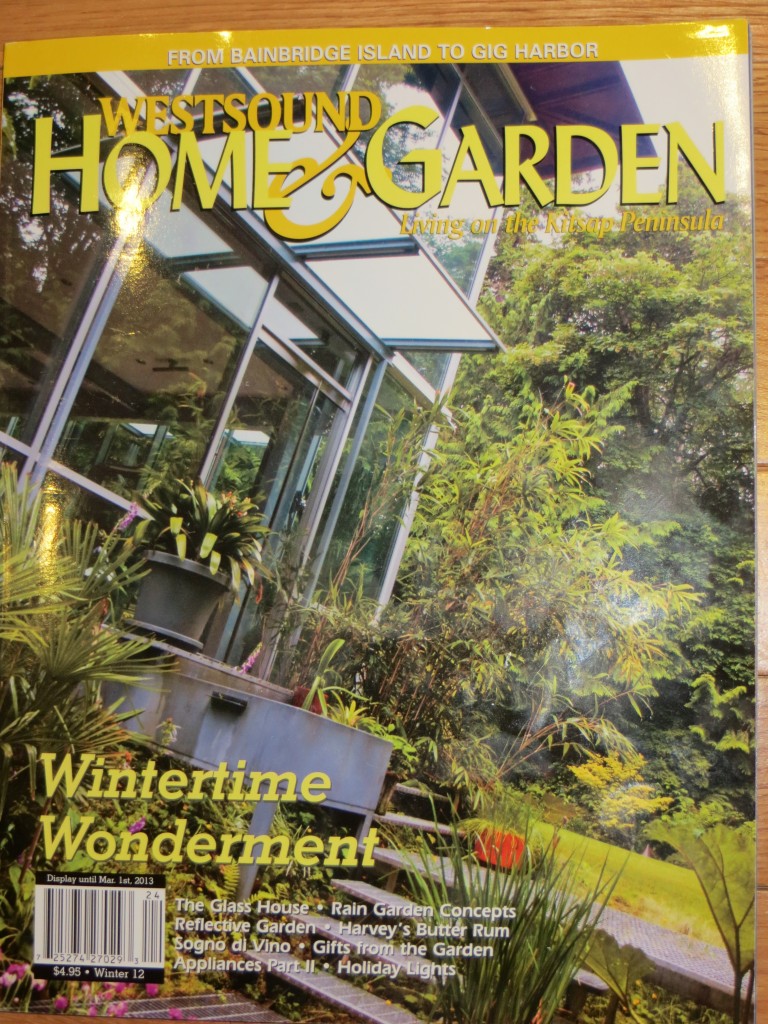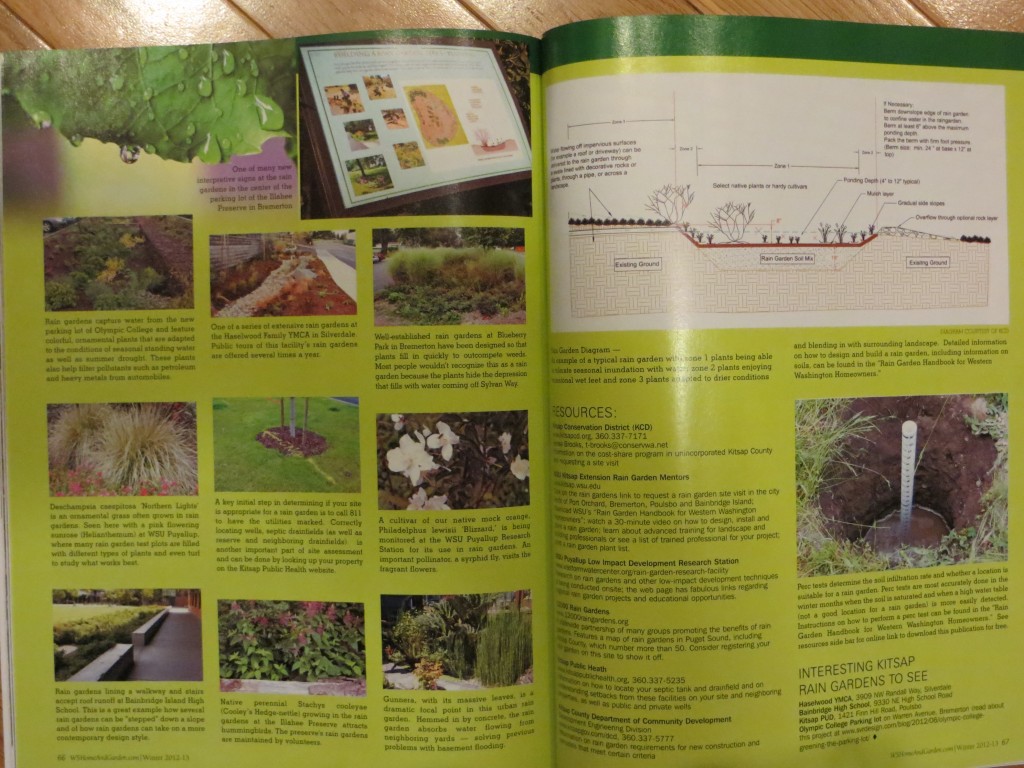 Small Canada Geese?  This morning we discovered three small geese next to our regular large Canada Geese.  While these look like small miniature Canada geese, we think they have another name, but didn't have time to check it out.  We have seen these small geese before in Silverdale, but this is the first time we've seen them in Illahee.