High Tide Photos.  Some more Illahee high tide photos, though not always taken at the extreme point of the high tides.  Schutt's Point is nearly under water in the second and third photos.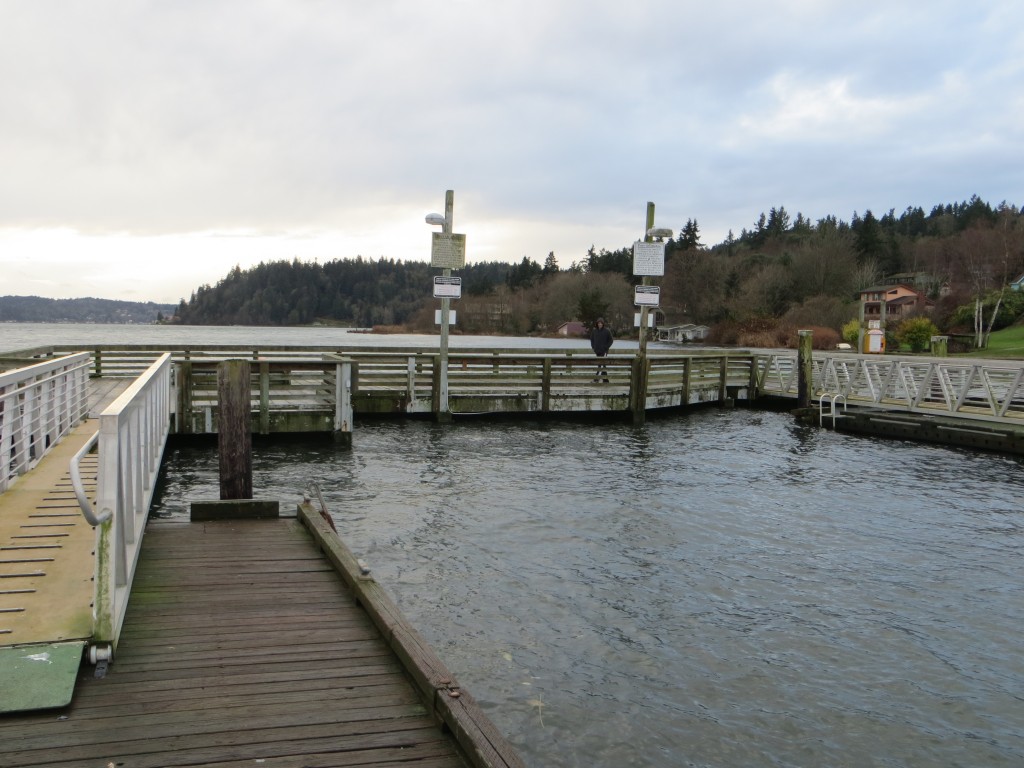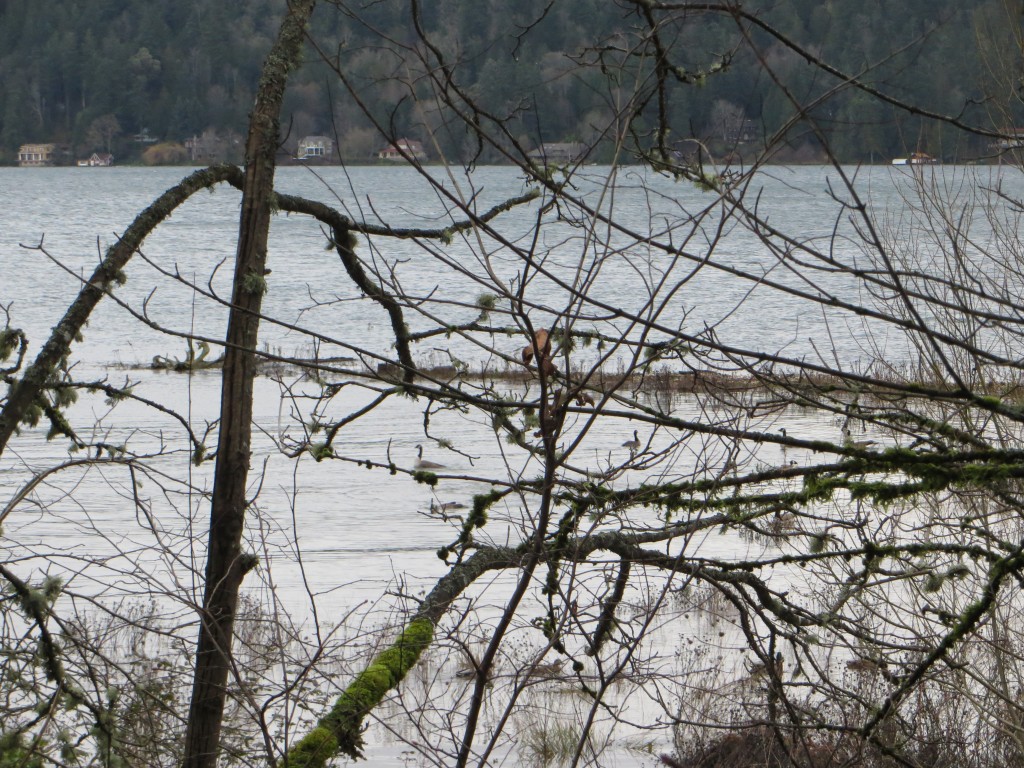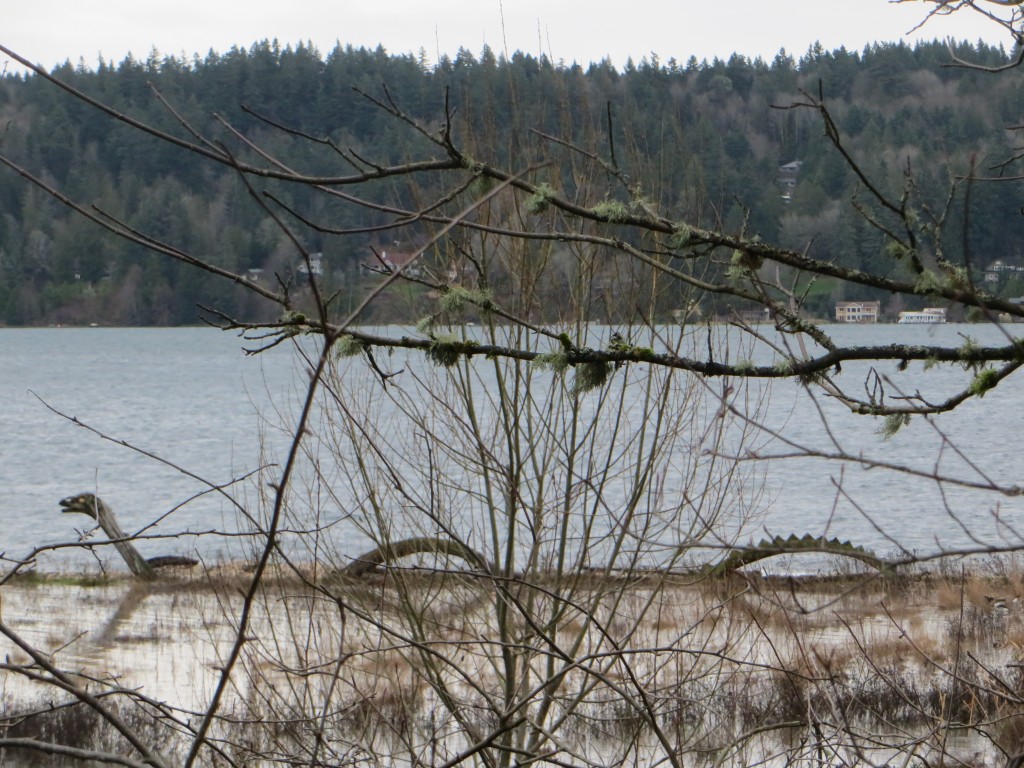 Illahee Creek.  Illahee Creek's high flows spread out over the flood plain.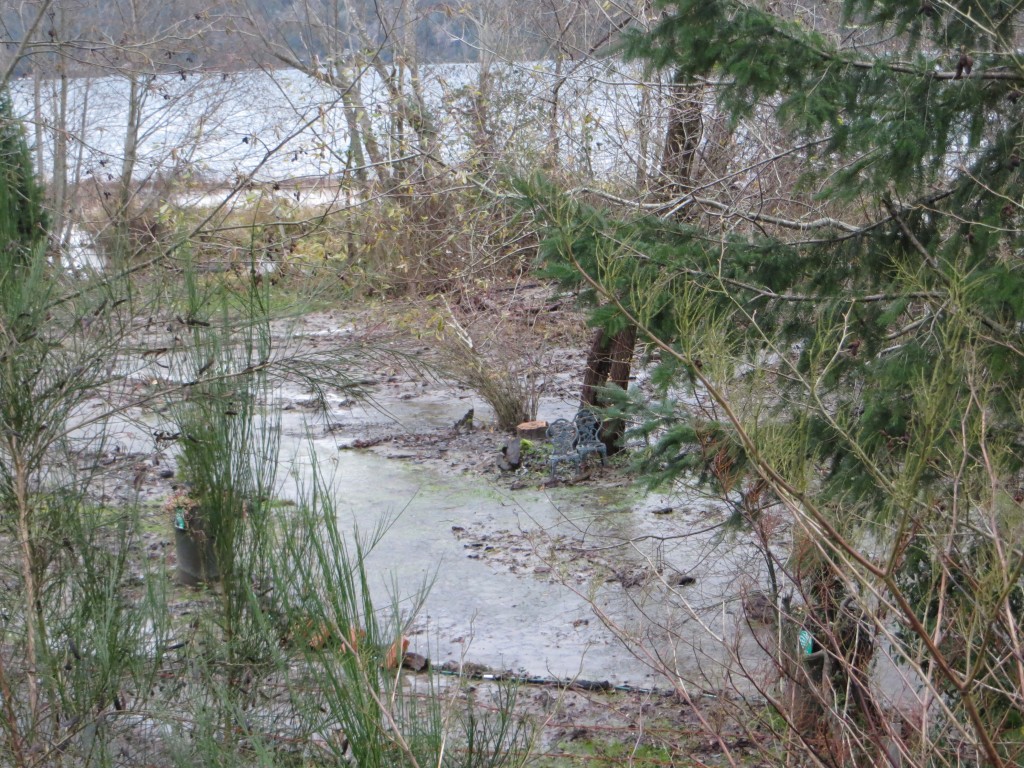 Snow Effects.  At first we thought the wind did the following tree damage, but then we were told of the heavy snow that covered the Illahee plateau area.  These photos are all from the east side of the Illahee Preserve.  The last of the three photos below shows the effect of letting English ivy climb up a tree trunk and onto branches.  We haven't checked the interior areas of the Preserve yet for snow damage.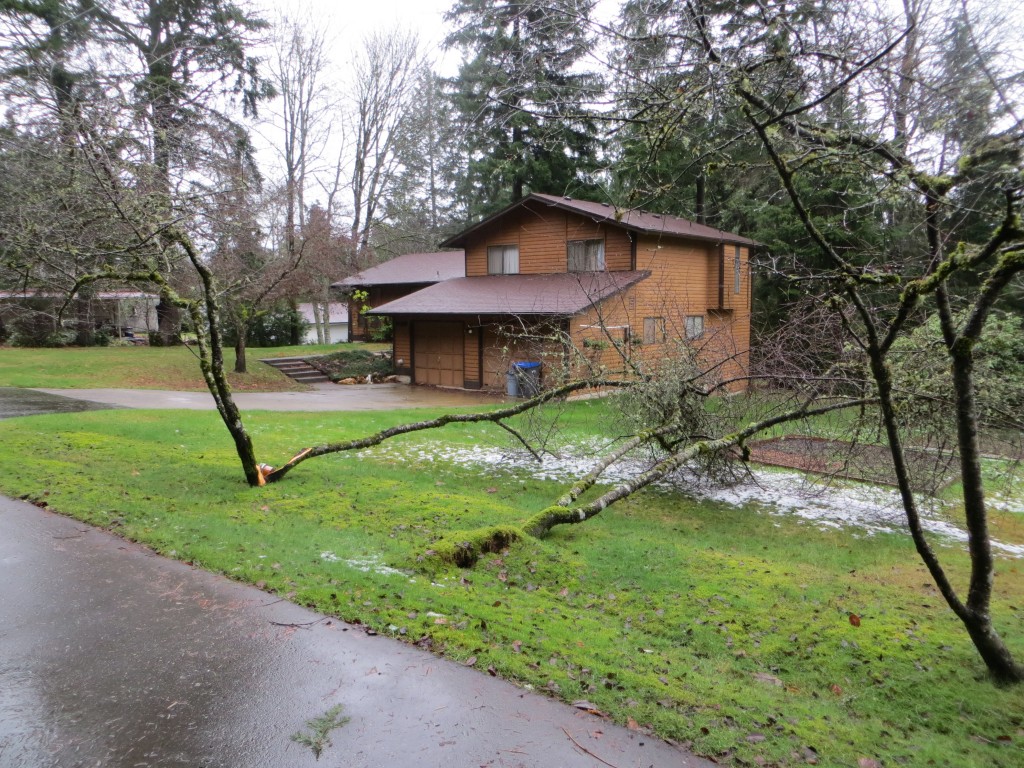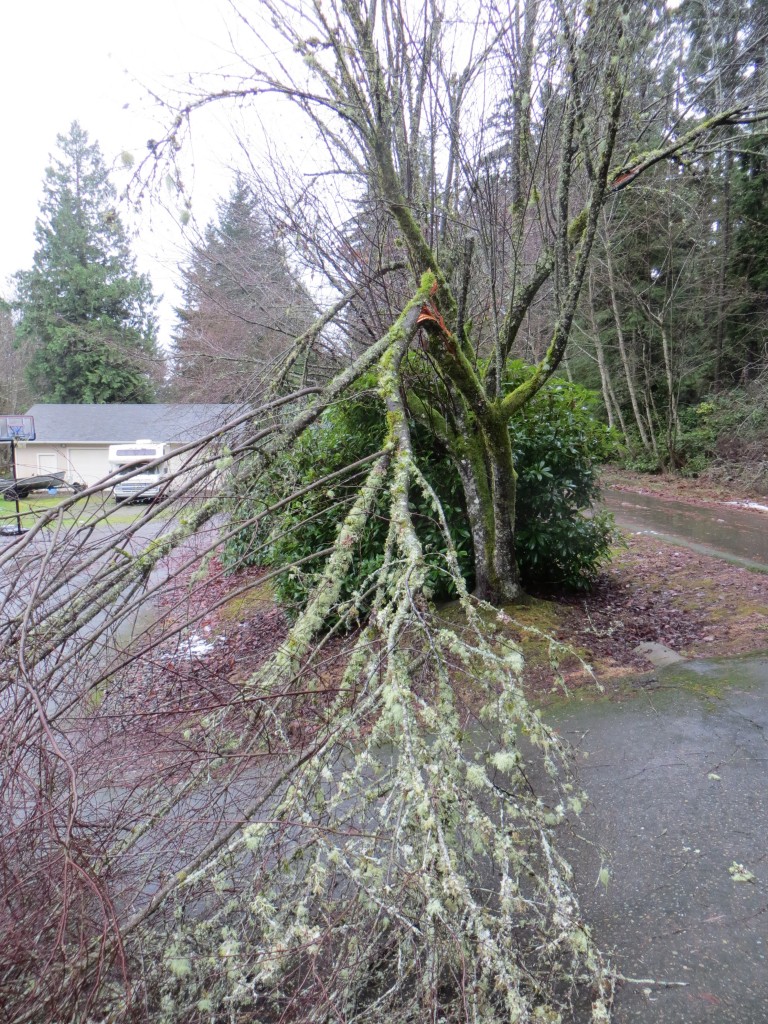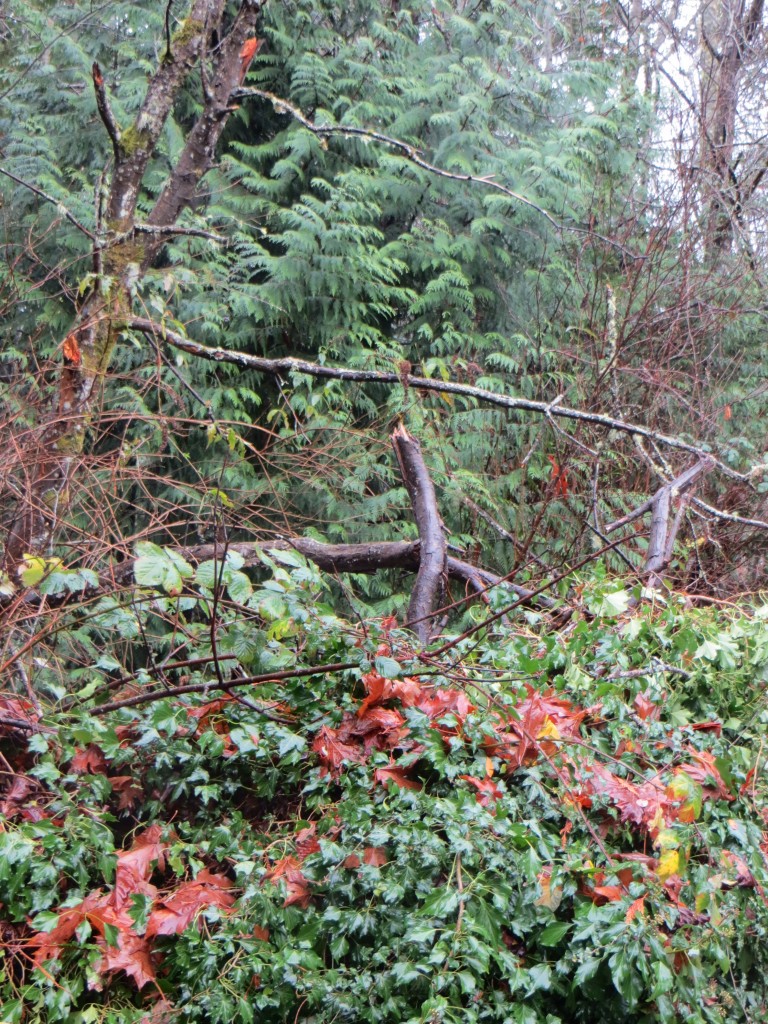 Mergansers.  There have been lots of red-breasted merganser activity along the Illahee shoreline this year, indicating the presence of some kind of small fish in the area.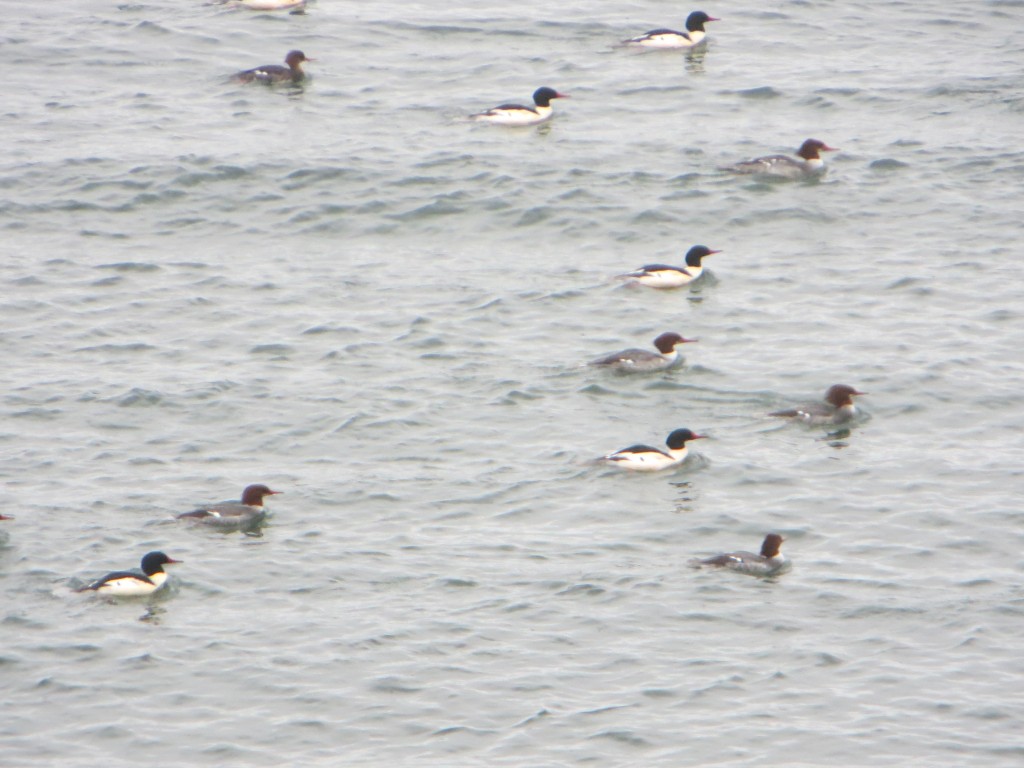 Brush Pickers.  We continue to get reports of brush pickers in the Preserve, usually 3 of them, with radios and they are trying to avoid being seen.  Please call 911 if you see them and if possible get a picture.  Also let us know via email or call 479-1049.  We went out there the other day after a call, and didn't see anyone, but did hear a whistle sound, which may have alerted them to duck down so as not to be seen by us.  Park personnel also attempted to locate them but were unsuccessful.  Let us know if you have ideas.
Illahee Film.  Thanks for those who wanted DVD copies of the Illahee film for Christmas presents.  We still have DVDs available for purchase, so just give us a call (479-1049) and we will deliver them locally until they are all gone.