Illahee Boat Traffic.  There are lots of interesting marine vessels passing through the area, especially some of the Navy traffic.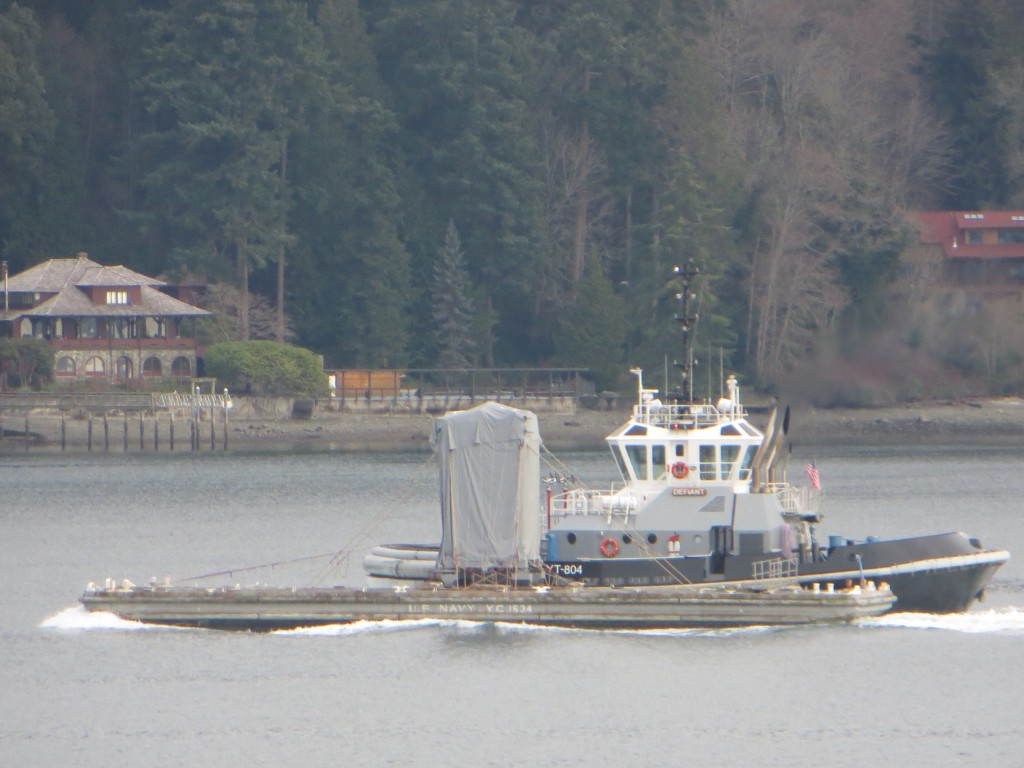 Hair Ice.  No sooner had we put out the last update calling the picture below a form of mold, when we got a response from a Master Gardener, and this morning from a Biologist, who both referenced the same website describing the phenomena we witnessed.  Below is one of the comments and the website.  It is worth looking at, especially the historical references.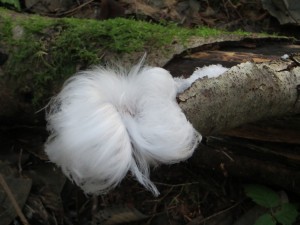 The white "hair" is not mold.  It is called hair ice.
http://my.ilstu.edu/~jrcarter/ice/diurnal/wood/
The website writeup has the following statement:  "Thus it appears that Hair Ice is found only in the Pacific Northwest part of North America and western Europe." 
Homeless Tent.  During one of our recent work parties we were notified that there was likely a homeless person using the wooded area where McWilliams and Almira meet.  We found the site this afternoon and noted that it had been recently posted, see the photos below.  This is near the same site where there was such a mess that special measures had to be taken to clean it up.  It is good to find these sites and deal with them quickly before they get out of hand.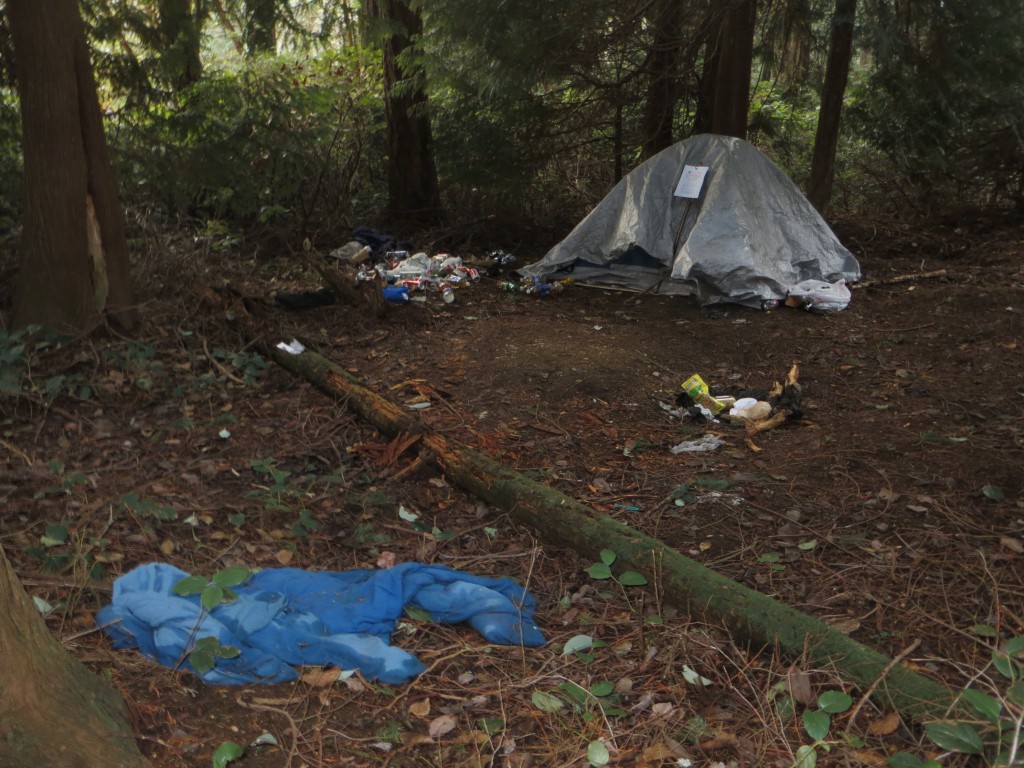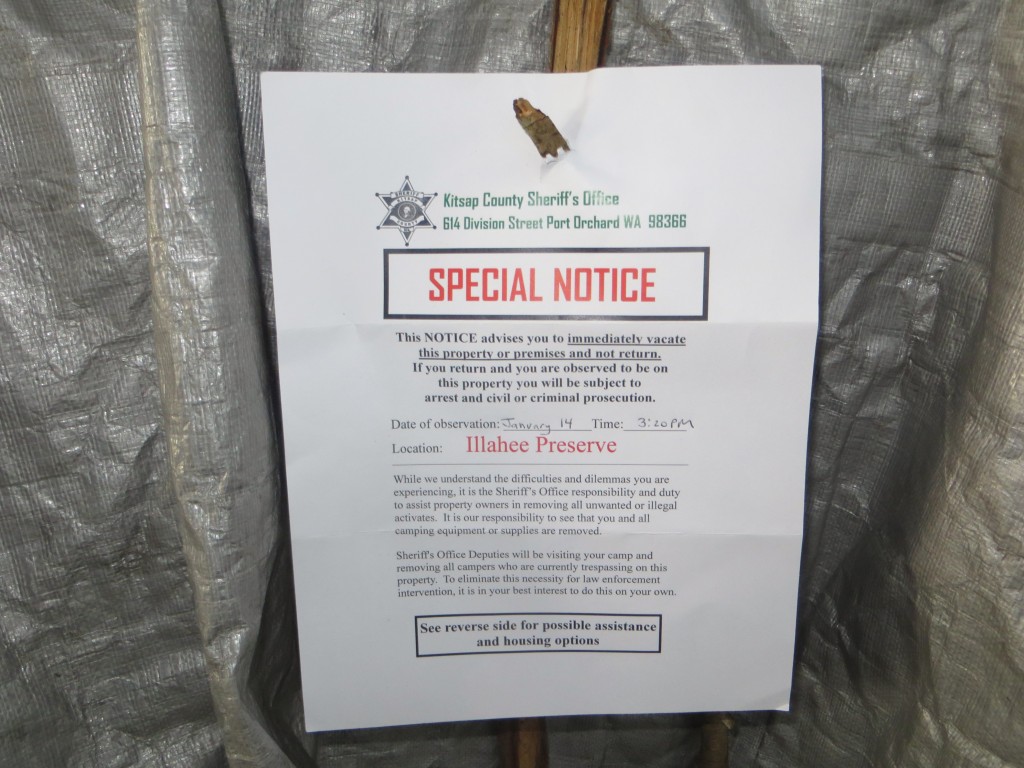 Burglary Input.  There evidently have been others concerned about the burglaries and suspicious people in the Illahee area.  Please provide us with write-ups that we can include in a future update.  Someone also commented this subject might be a good one for the community group to bring in an expert to discuss what can be done.
Brush Pickers.  One of the ways brush pickers mark their areas is with paper like the ones in the photo below.  It appears they use the pullout along Thompson Lane to load and unload.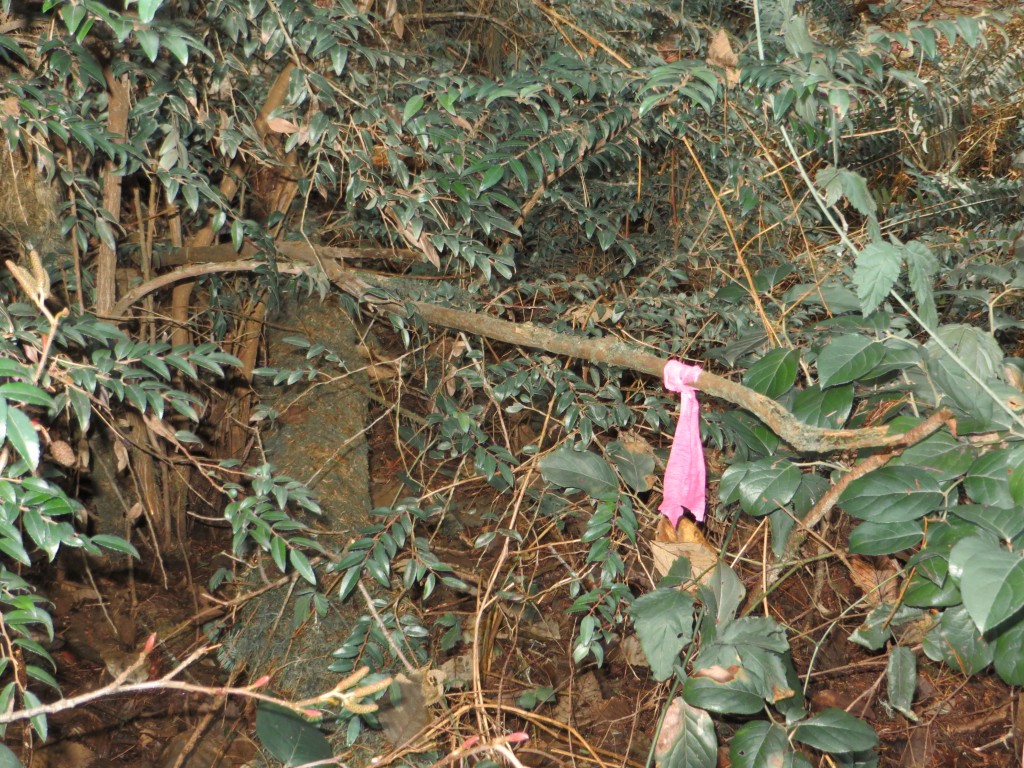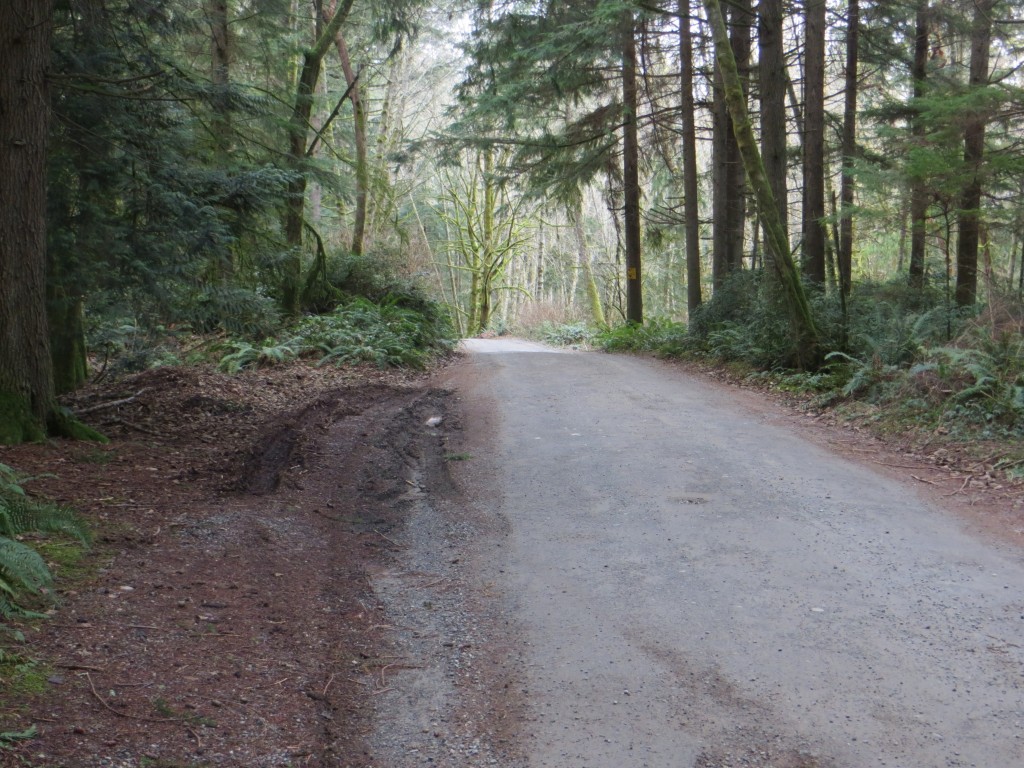 Thompson Lane Light.  It took contractor help to finally get a fix for the Thompson Lane parking lot light, which was completed today (1/14/13).  The agreement, as we understand it, is for Parks to pay for getting the light fixed if the Illahee Forest Preserve support group will pay the monthly power bills, which they have agreed to do.   It should be a great help to those residing in the 14 home sites at the end of Thompson Lane to have their entry way and mail box area lighted.  Since the Preserve is only open during daylight hours, it is of less importance for those using the parking lot to access the trails. The Illahee Preserve group thought of this as a safety issue for all concerned which is why they wanted to help.  Thanks to Parks and the Illahee Forest Preserve group for getting the light operational again!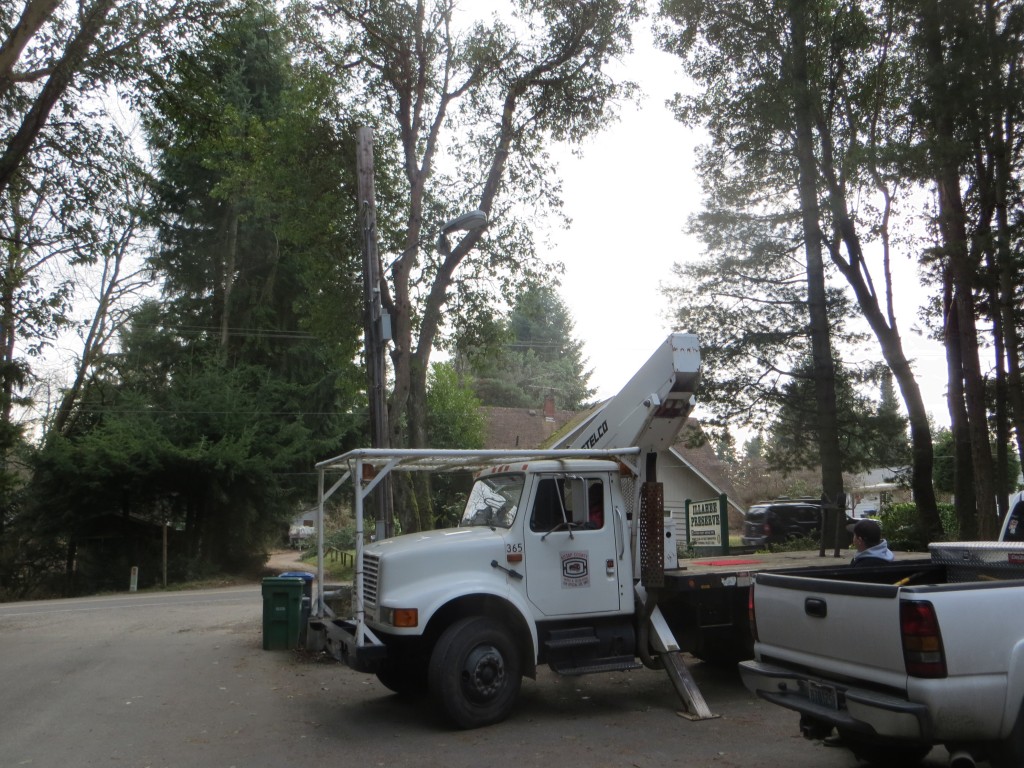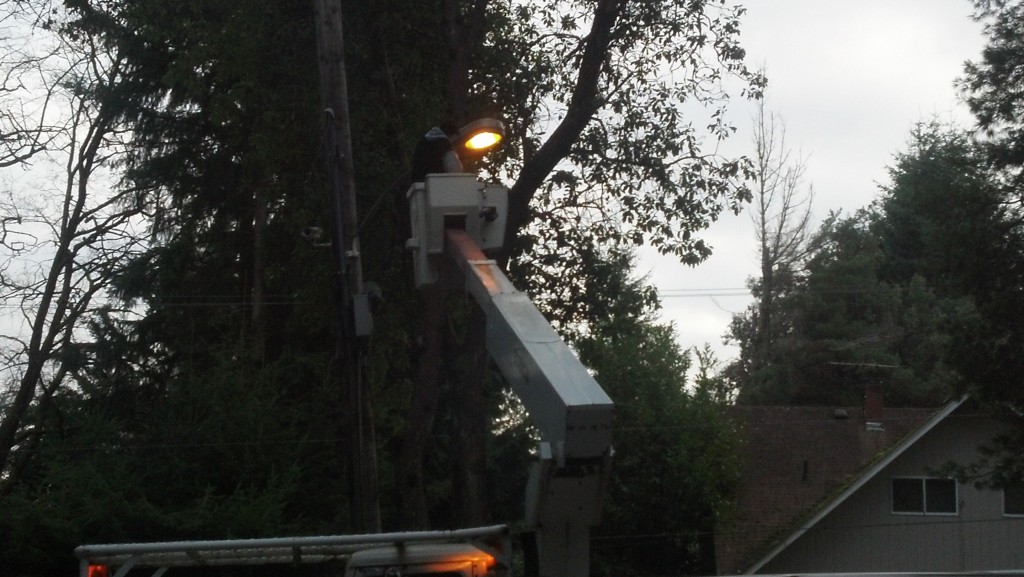 Madrona Branches.  The Preserve has a number of Pacific madrone (or madrona) trees that were impacted by the heavy snow a couple of weeks ago, which broke lots of branches, one of which was captured in the photo below.