Waterfowl. Lots of waterfowl along the Illahee shoreline in the winter.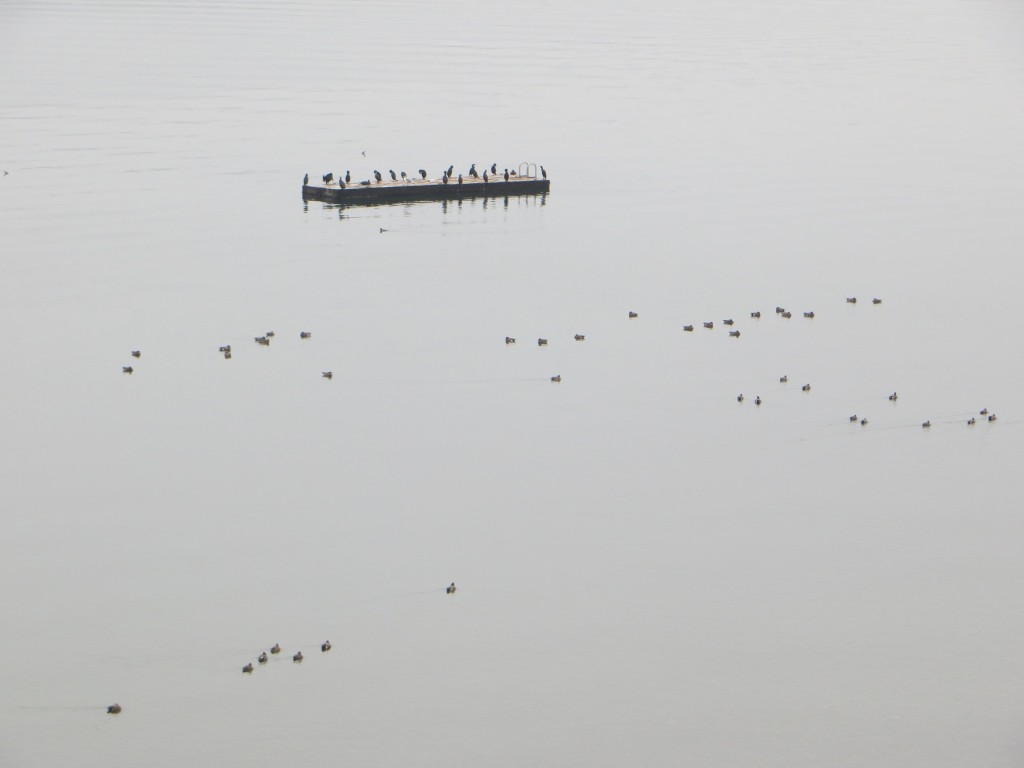 Preserve Trail Fire.  Fires are one of the greatest concerns in a forest.  We found this one the other day on Golf Course Loop trail.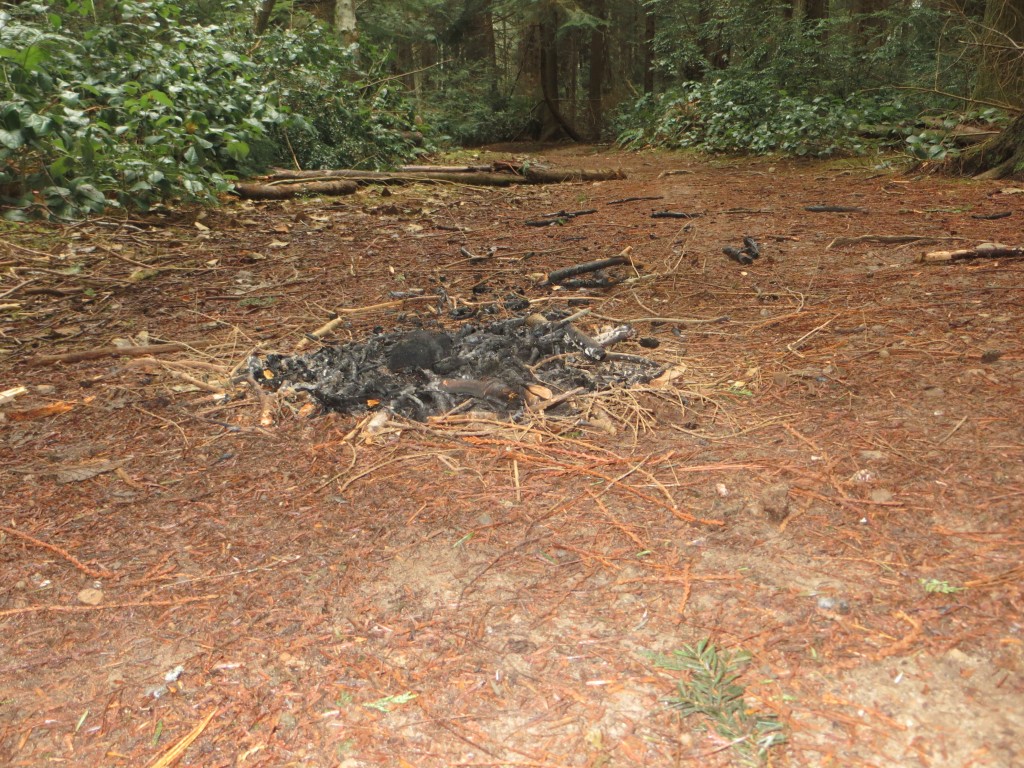 Running Group.  There are a number of running groups, along with individuals, who use or have requested using the Preserve for events.  We received the following report tonight of this group who met this afternoon (1/20/13).
What a great experience it was today to enter into the Illahee Preserve and see every parking space occupied.  A WOW day for the Kitsap Chapter of the "Hash House Harriers."  At least 40 runners were seen running through the trails within the preserve in what we understand has become a regular event for these runners.  With over 2000 chapters worldwide in most countries of the world these runners can be seen.  We are centainly glad to see that they have found Illahee as a remarkable place to seek active recreation and to inspire others to a healthy lifestyle.
Oh yes, what you see marking the Almira parking lot is not paint, but simple flour markings which will soon disappear in the first rain.  And a big thank you to these runners who do community service such as being part of the "adopt a road" program in Kitsap County.
Attached are two photos which we thought you might enjoy.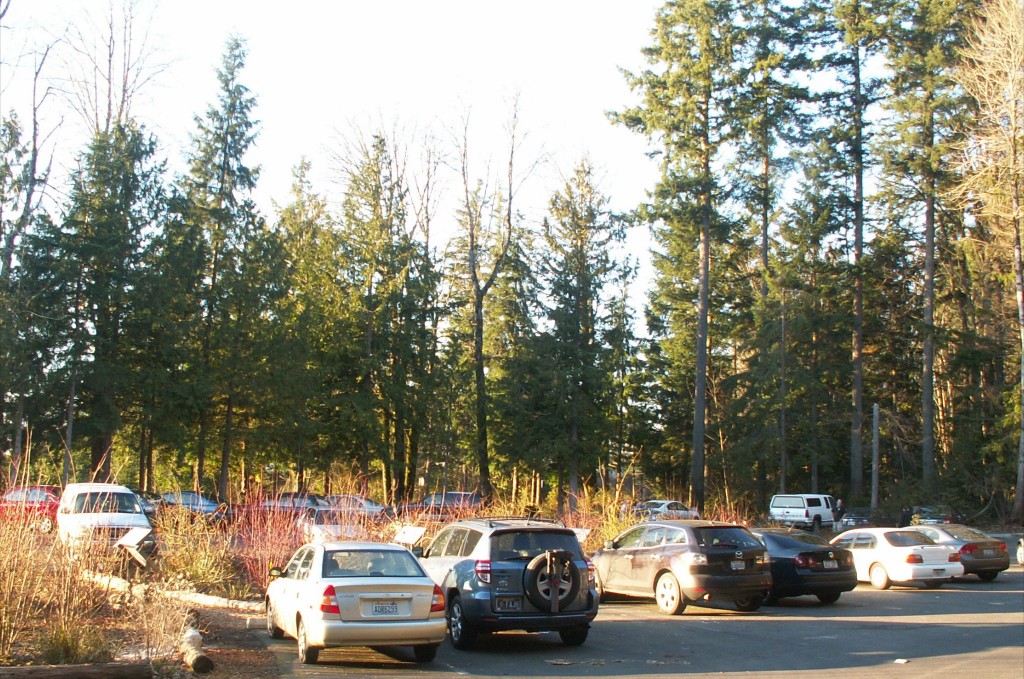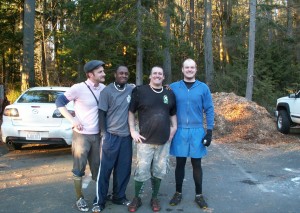 Water Diversions.  It was nice to see some reasonable water diversions along one of the trails.  Some have suggested bridges, but we think what we saw the other day is just fine.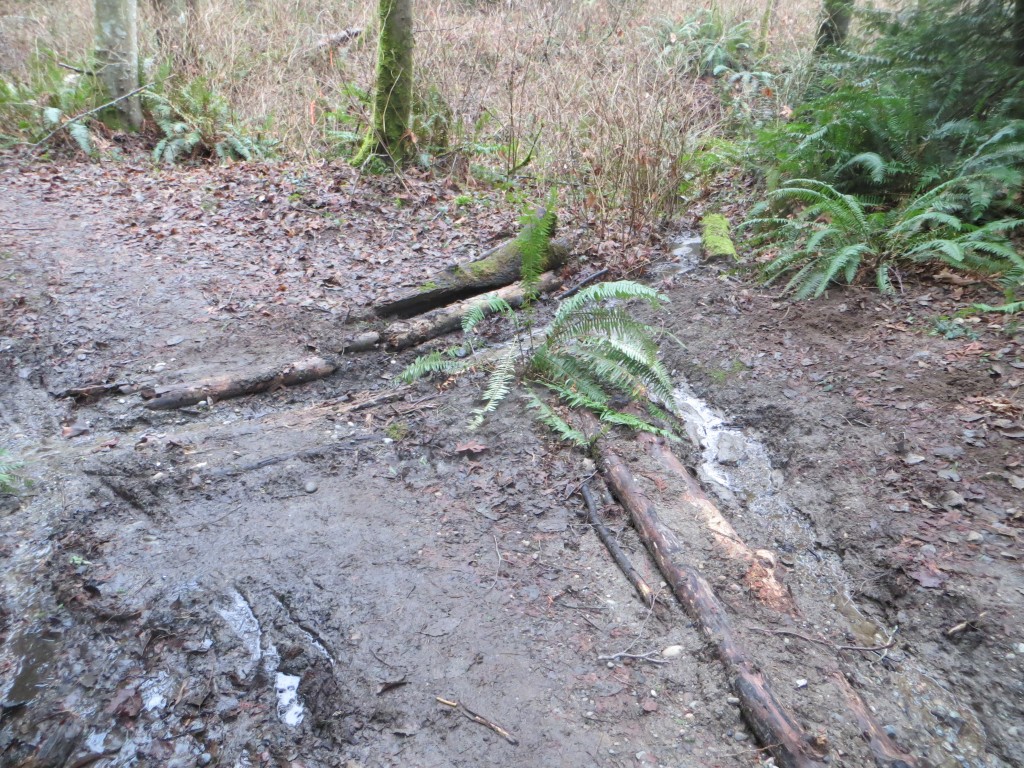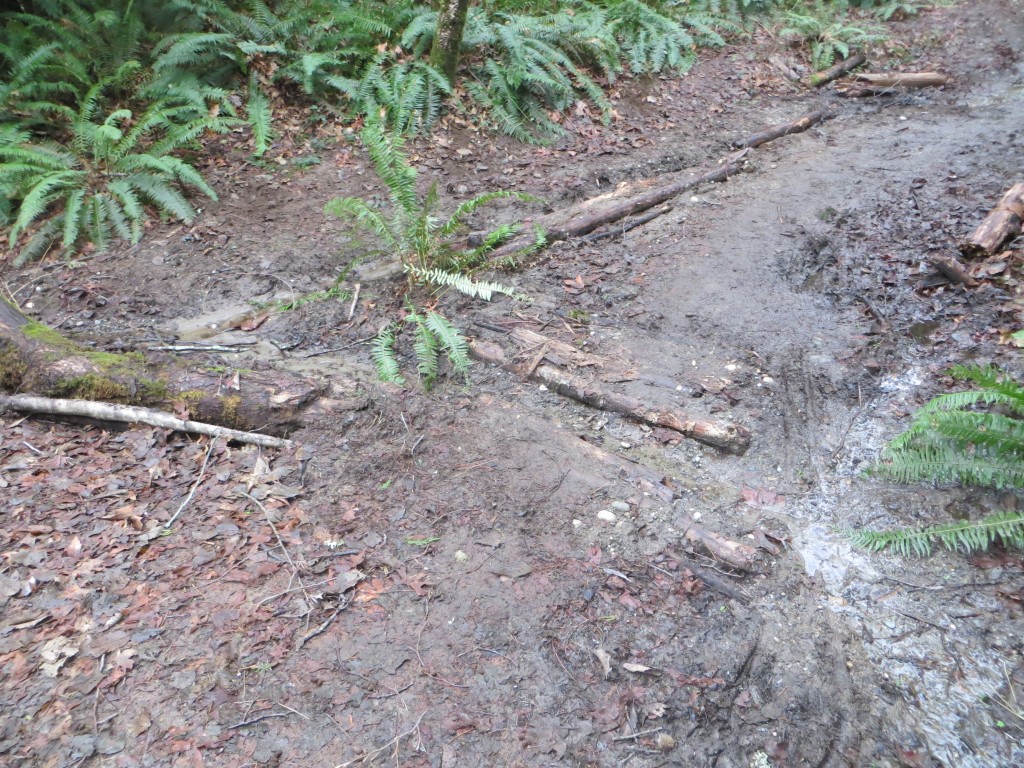 Timbers Edge Connection to Westsound Bank.  When we opened the Sunday Seattle Times this morning and saw the front page headlines regarding the failure of our local Westsound Bank, we read on and noted a connection to the Timbers Edge project.  The story reports that Jim James, Lou Weir  and Brett Green were partners in the Olympic Development group.  This is the group that paid for the first geotechnical study for the development that got the project started.  Other than that we are unaware of any other involvement.  The last we heard of the Timbers Edge project was the Talmo Company had acquired the remaining properties and the deeds were filed last week.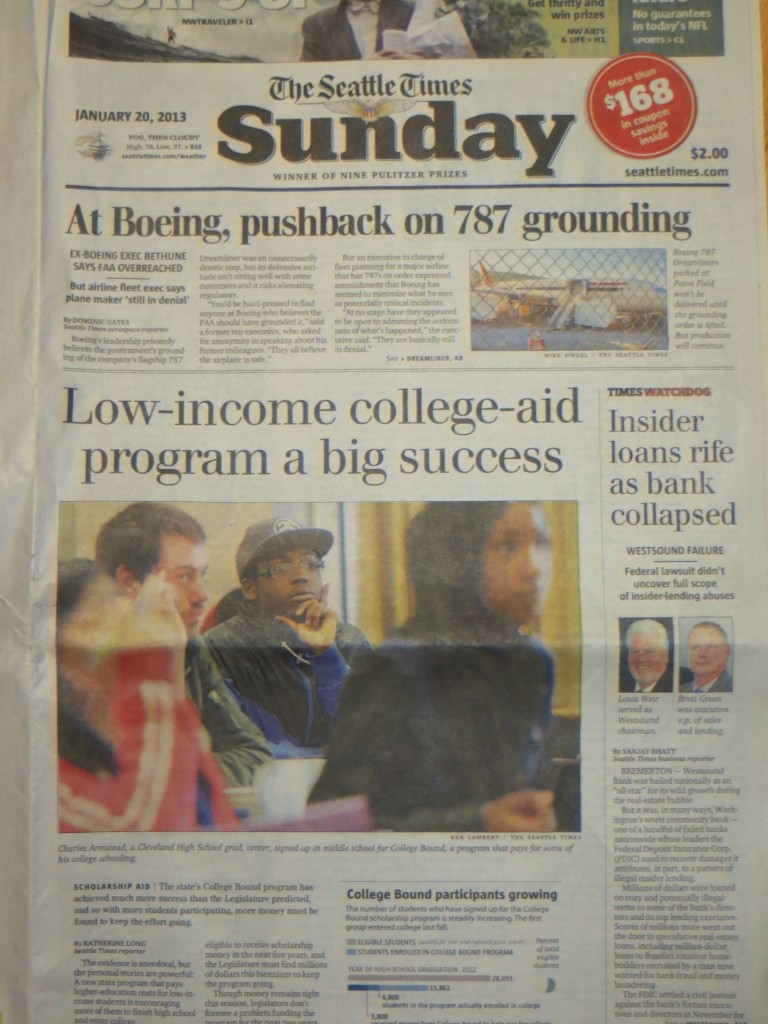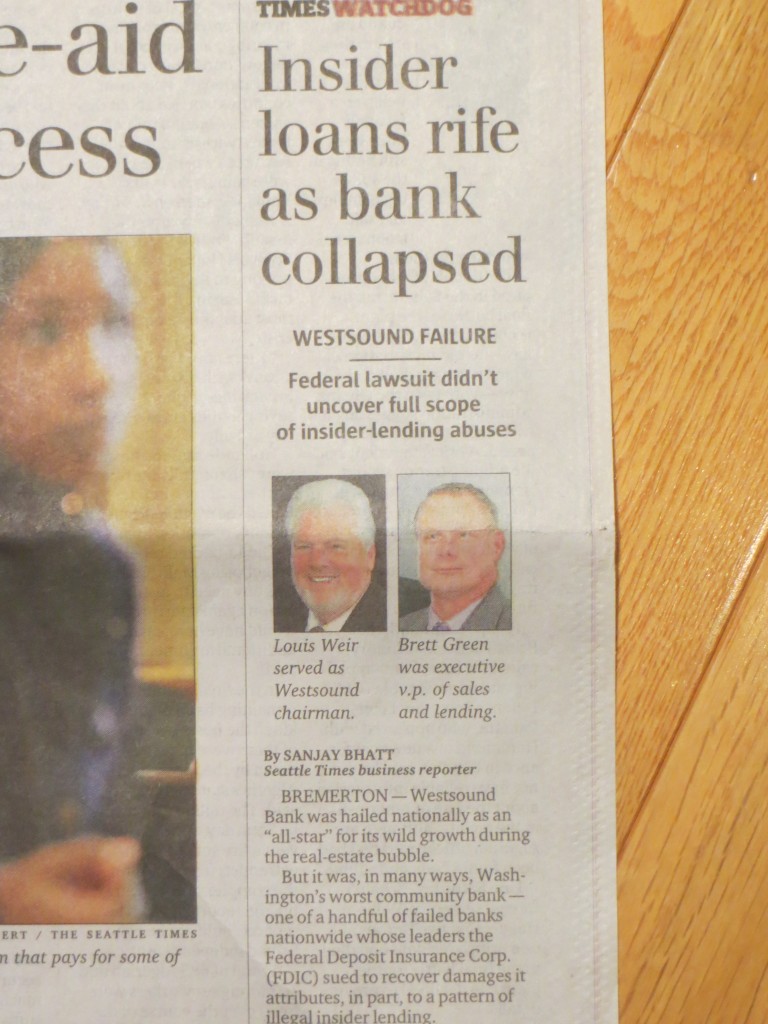 The link to Sunday's article is:
The links to associated articles are: