Kitsap Sun Front Page.  In our last update we took a photo of Sunday's Seattle Times front page which had an article of relevance to Illahee, and this morning of the front page of the Kitsap Sun with two articles of relevance to Illahee (the top article and the bottom article).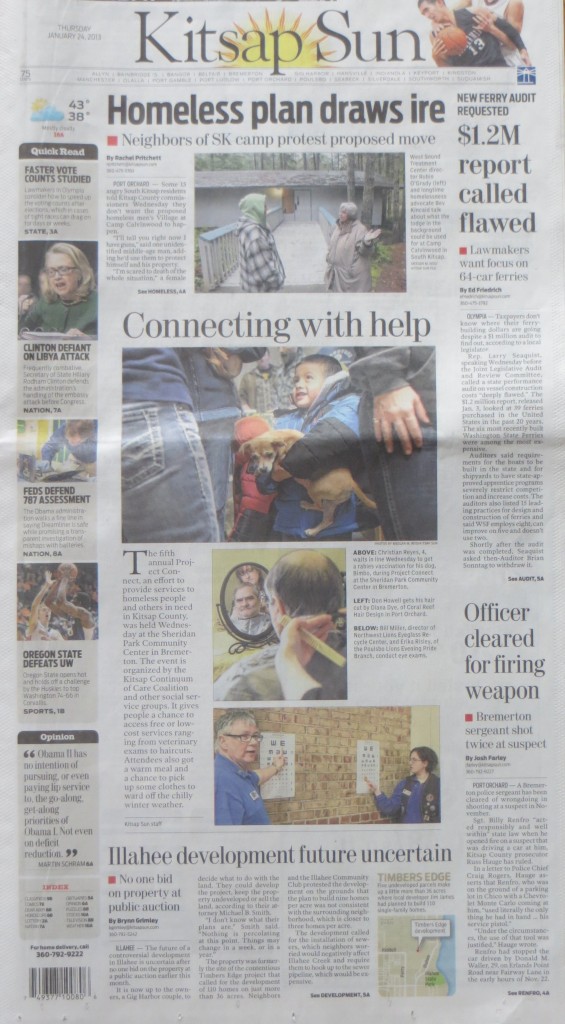 Homeless Concerns.  The article on housing the homeless mentions the homeless camp behind the McWilliam's Safeway store that has been requested to be cleaned out next Thursday (on January 31st).  The local concerns are the homeless will be tempted to move directly across State Highway 303 to the Illahee Preserve, if they have no other place to go.  The link to the Sun article is:  
http://www.kitsapsun.com/news/2013/jan/23/sk-neighbors-say-no-way-to-homeless-village/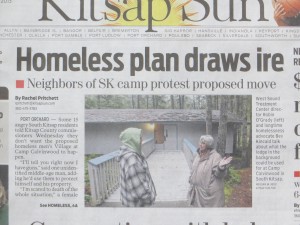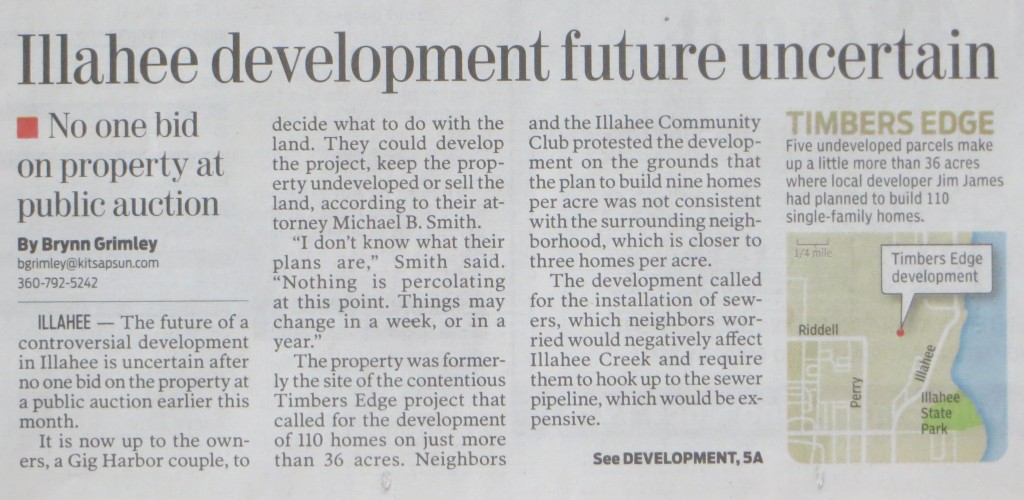 Drilling Rig.  We have had some inquiries about the big well drilling rig seen at Rolling Hills Golf Course from Monday into Wednesday (first photo), and along Troy Lane on Wednesday and Thursday (second photo).  We talked with the engineer monitoring the testing and found out it is part of the Illahee Stormwater Retrofit Project and they are trying to determine what kind of infiltration is possible   The drilling was done by a sonic rig providing  6″ and 4″ diameter core samples down to ~80′ deep, which were interesting to view as they were laid out in 2.5′ segments in plastic tubes, as can be seen in the last photo.