Homeless Concerns.  In last Sunday's Editorial Page article on the homeless (Kitsap Sun 1/27/13 – shown below) it mentions something "may come to a head in part at the end of the month when tenters are evicted from woods along Highway 303."  We wanted to see if the eviction of what has been called the "Safeway Camp" actually occurred,  and while we didn't see anyone in the camps, they certainly hadn't been cleaned up.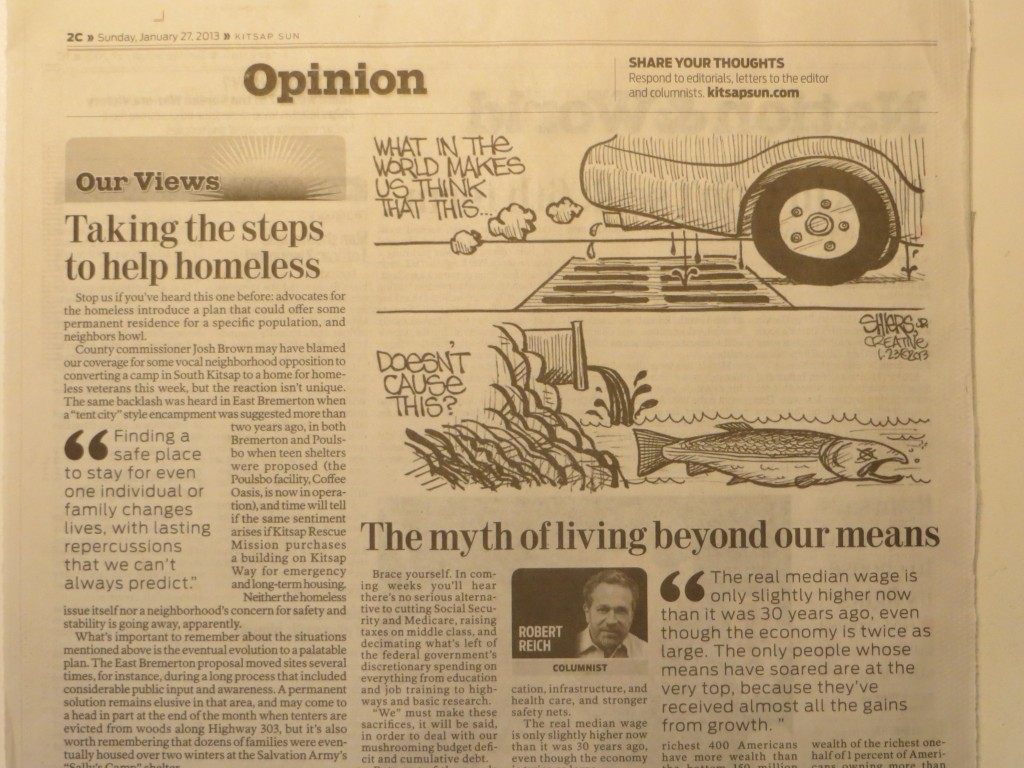 This photo shows the entrance to the camps.  The second shows the signs posted to the right, evidently to keep the commercial areas clean.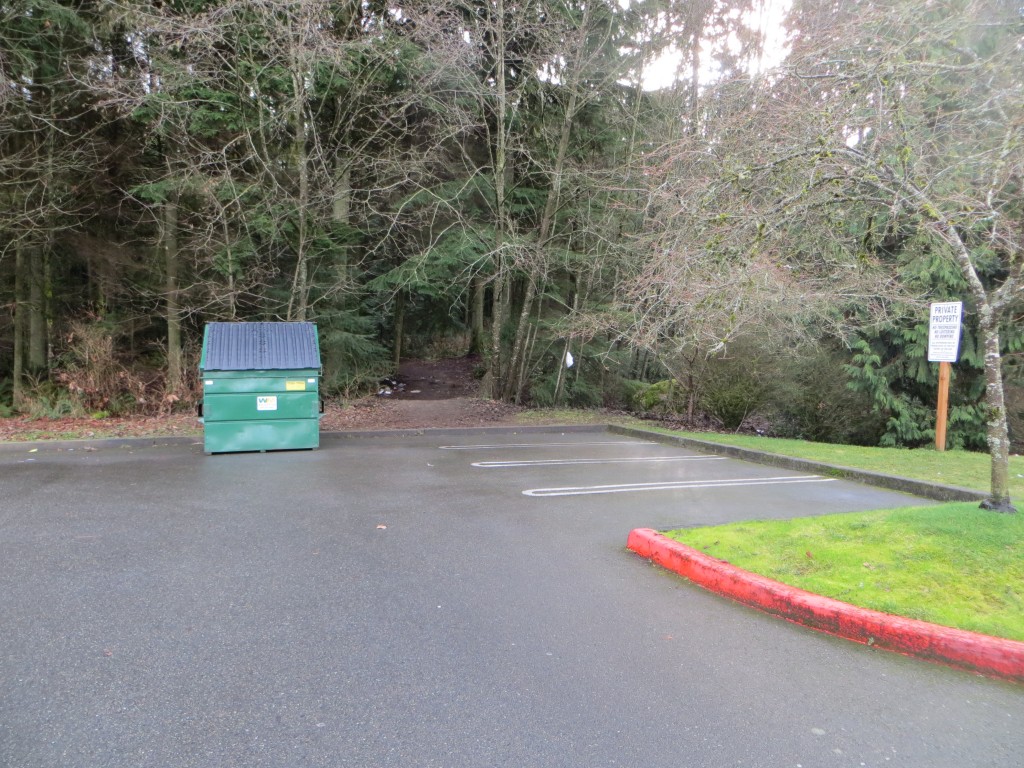 The two homeless sites shown below seemed to be the main ones.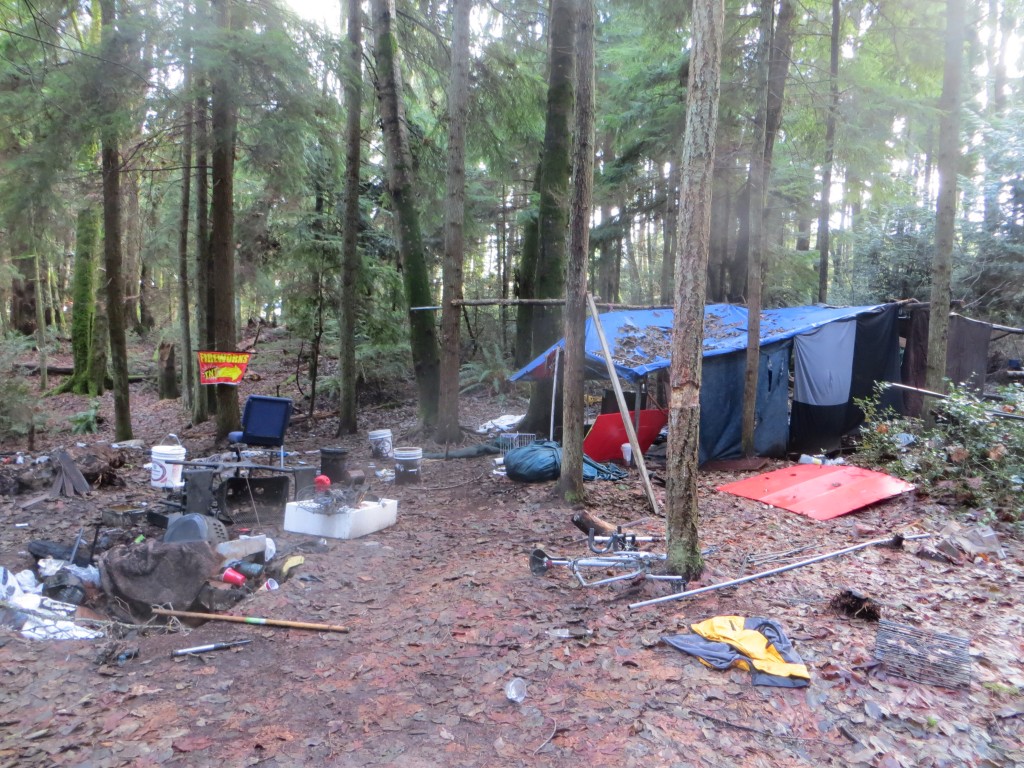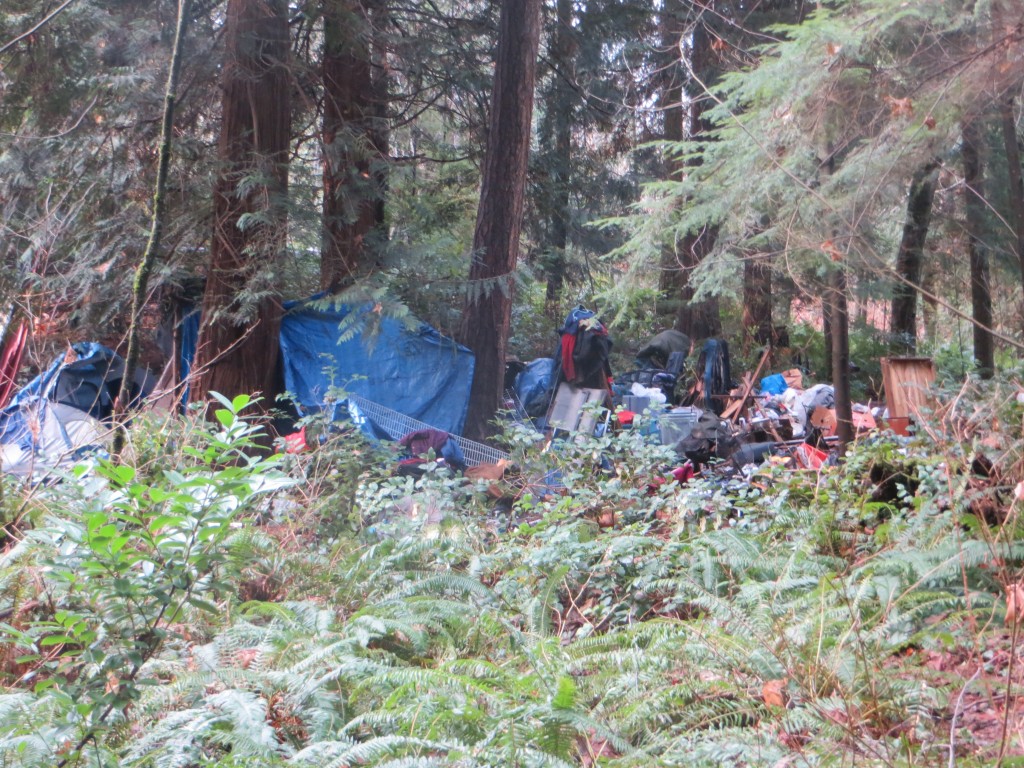 Frank Shier's Cartoon.  We couldn't help but notice the Frank Shier's cartoon to the right of the homeless editorial, so we took a close-up photo of it which is shown below.  Frank is a radio personality in Seattle, and grew up in Kitsap County.  We have enjoyed his cartoons for years, and especially some regarding the Illahee Preserve.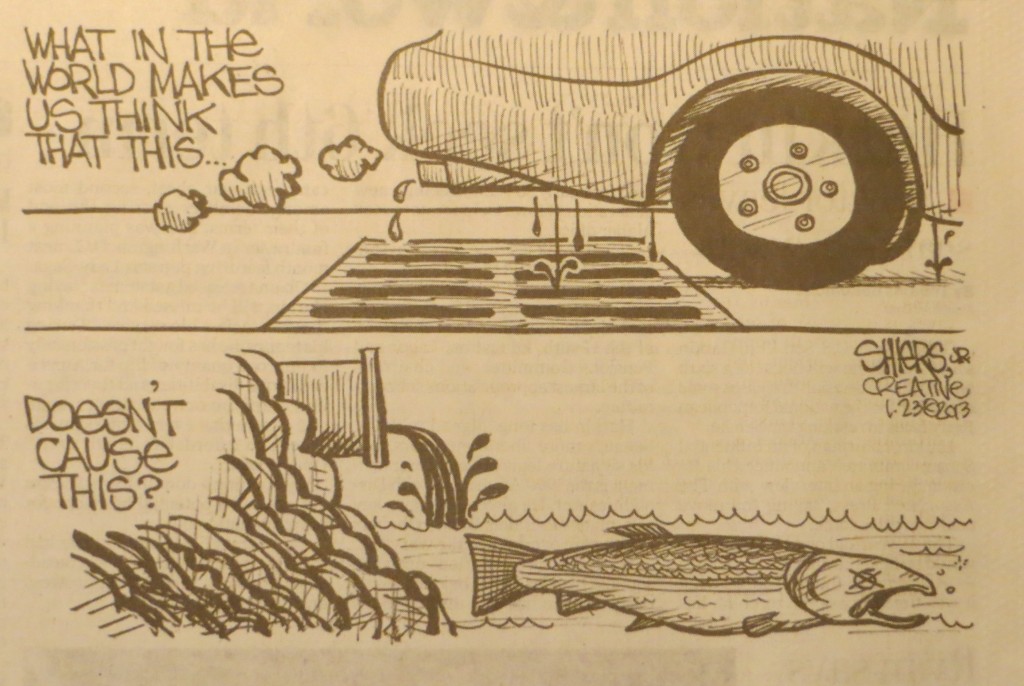 2003 Cartoon.  A 2003 Frank Shier's cartoon is featured on the back page of the Illahee Preserve's Stewardship Plan.  We photographed the cover of the document followed by a photo of the back with the cartoon.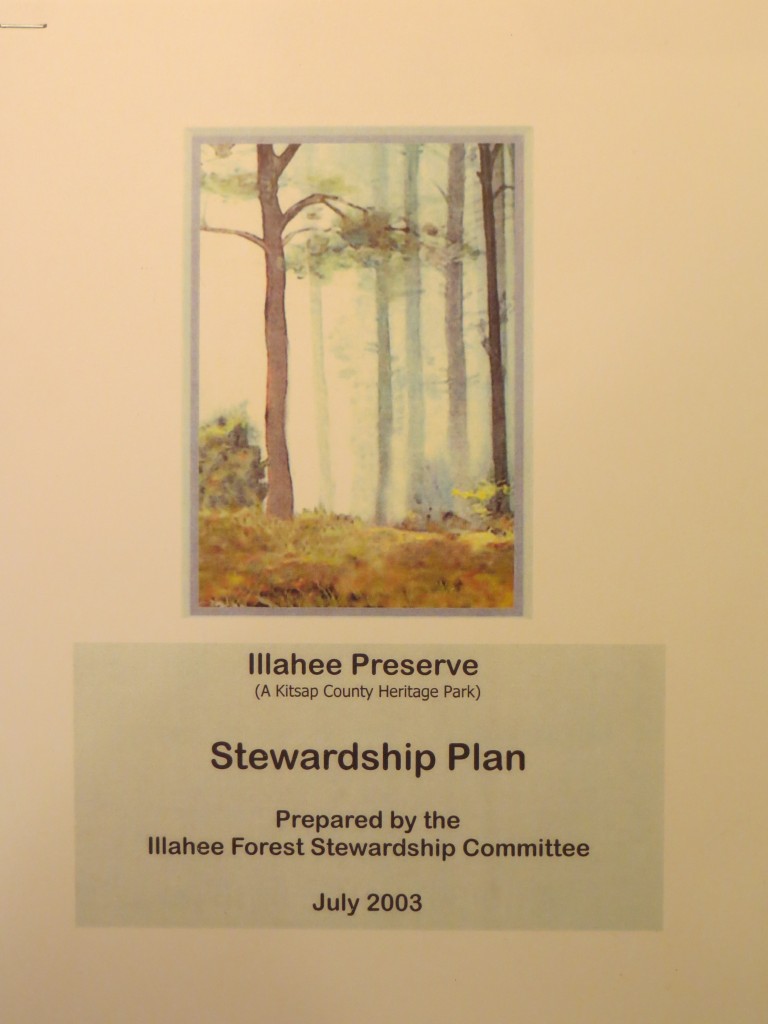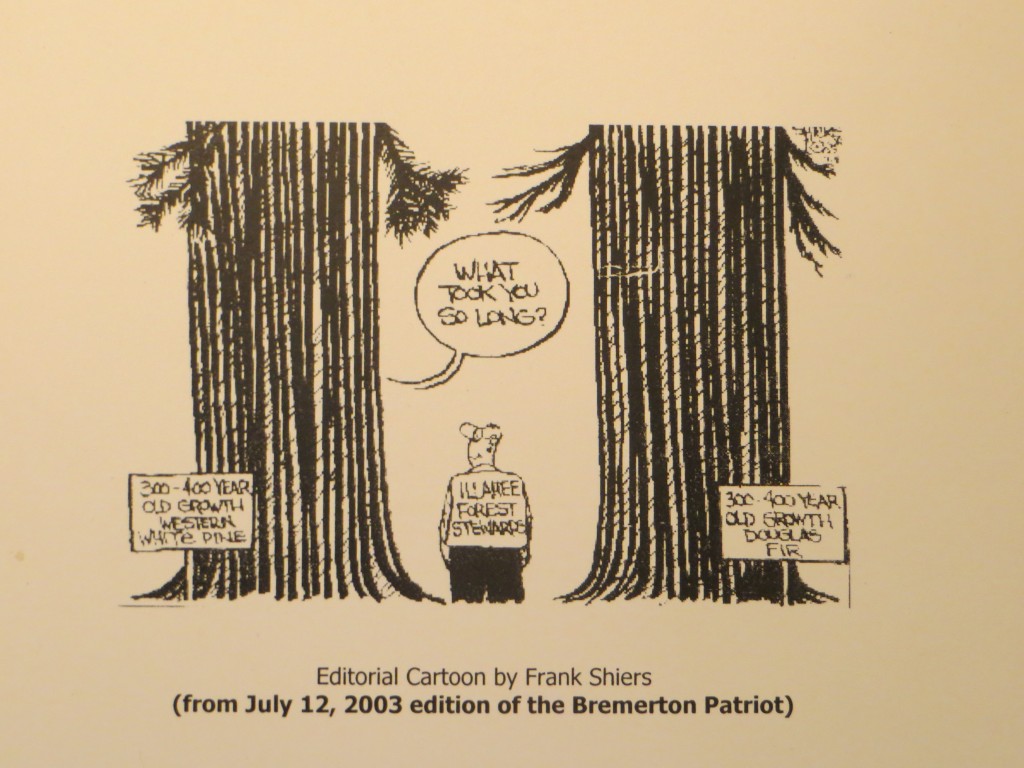 Mutt-Mitt Stations.  At the January Illahee Preserve Stewardship meeting it was mentioned that over 9,000 mutt mitts were distributed at the Preserve in 2012, for an average of 25 a day for the year.  We have noticed that some bring their own mutt bags, so we would guess there is an average of about 25 dog owners who use the Preserve daily, and coupled with the other walkers, joggers, bicyclists, that use the Preserve trails, we estimate an average 50 plus people a day on weekdays in the winter, and more on weekends, and double those numbers in the summer.  The first photo is at Thompson Lane, the second at Almira, and the third at the Illahee Dock.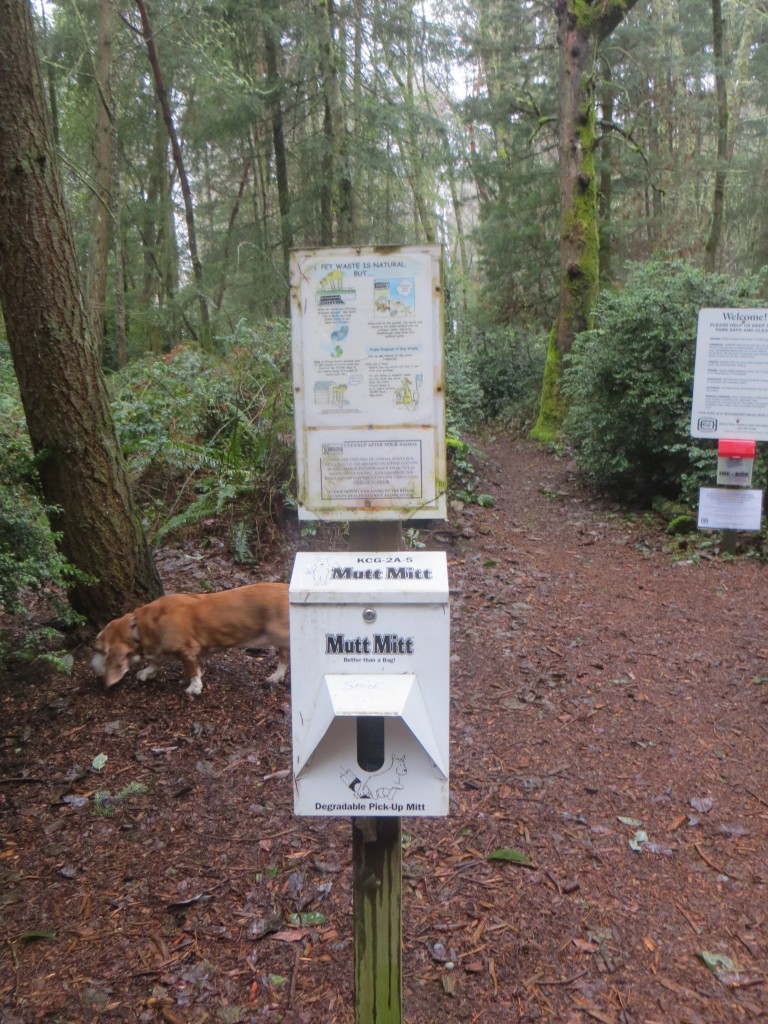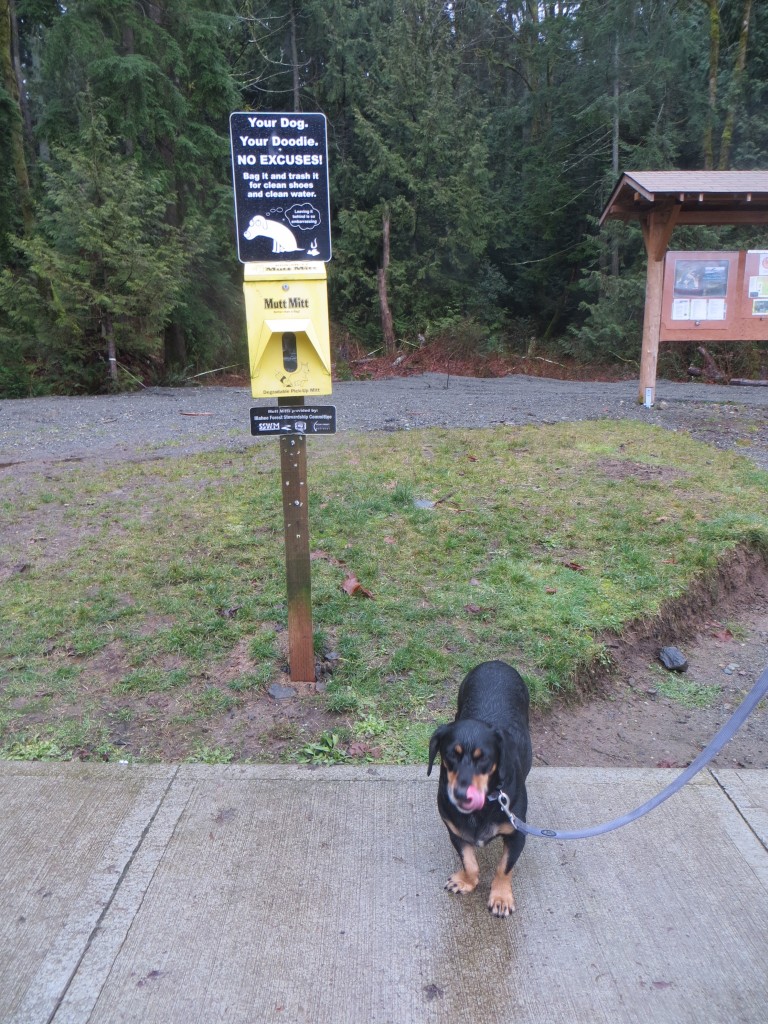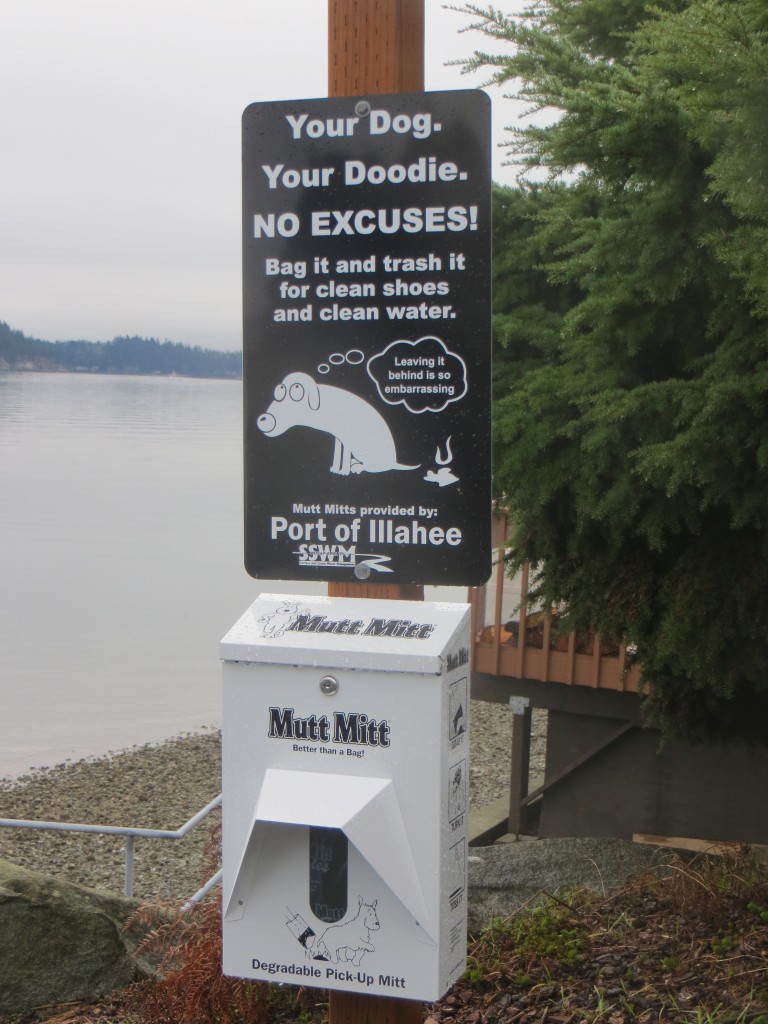 Brush Picking Google Search.  We are still looking to catch any brush pickers in the Preserve, and hope those of you who have confronted them, have discouraged them.  We have also had reports that a Google search regarding "brush picking" brings up last year's Kitsap Sun article regarding brush picking in the Preserve.
Signs Spring is Coming.  One of the signs spring is coming is the pairing up of the Canada geese, as can be seen in the photo below.  One of the first bushes to flower is the Indian Plum and we have located some in the Preserve to take photos of when they blossom.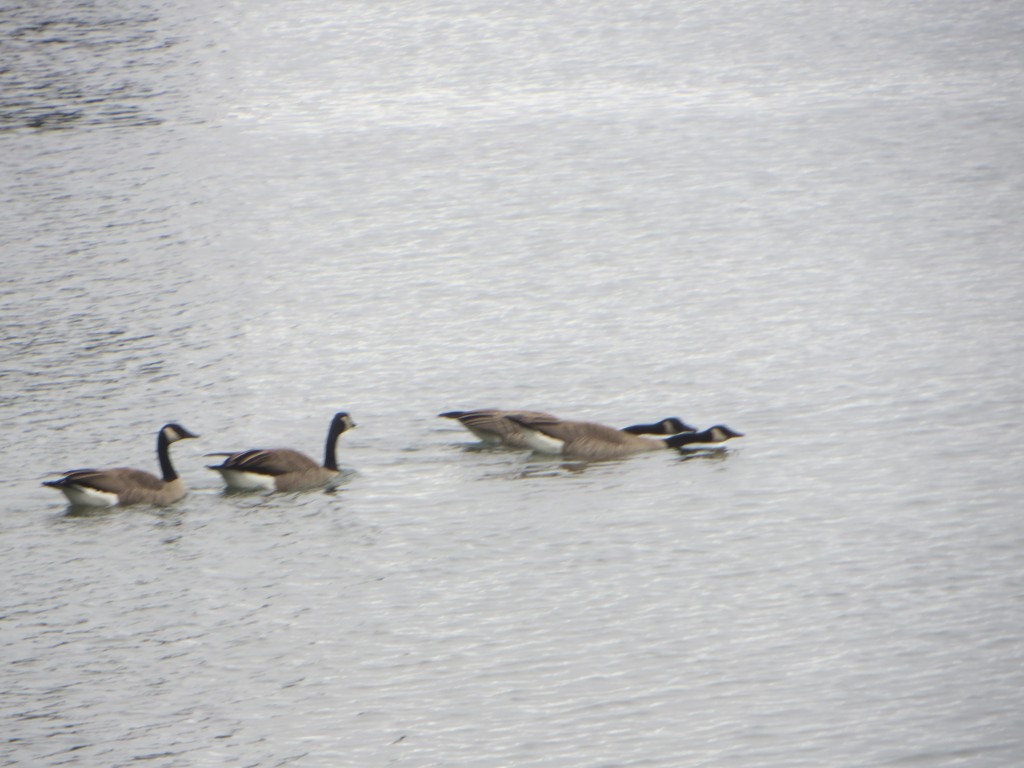 Health District Presentation.  We just heard the Health District will present the findings of their just completed study of the shorelines here and across the water, at an Illahee Community meeting on Monday evening, Feb 11th, at the Sylvan Way Library.  We will find out more details to pass on in a future update.