Illahee Meeting Monday.  We noticed lots of signs around the Illahee area reminding residents of the Health District's presentation on shoreline pollution findings on Monday evening (2/11/13) at the Sylvan Way library beginning at 6:30 pm.  Everyone is invited.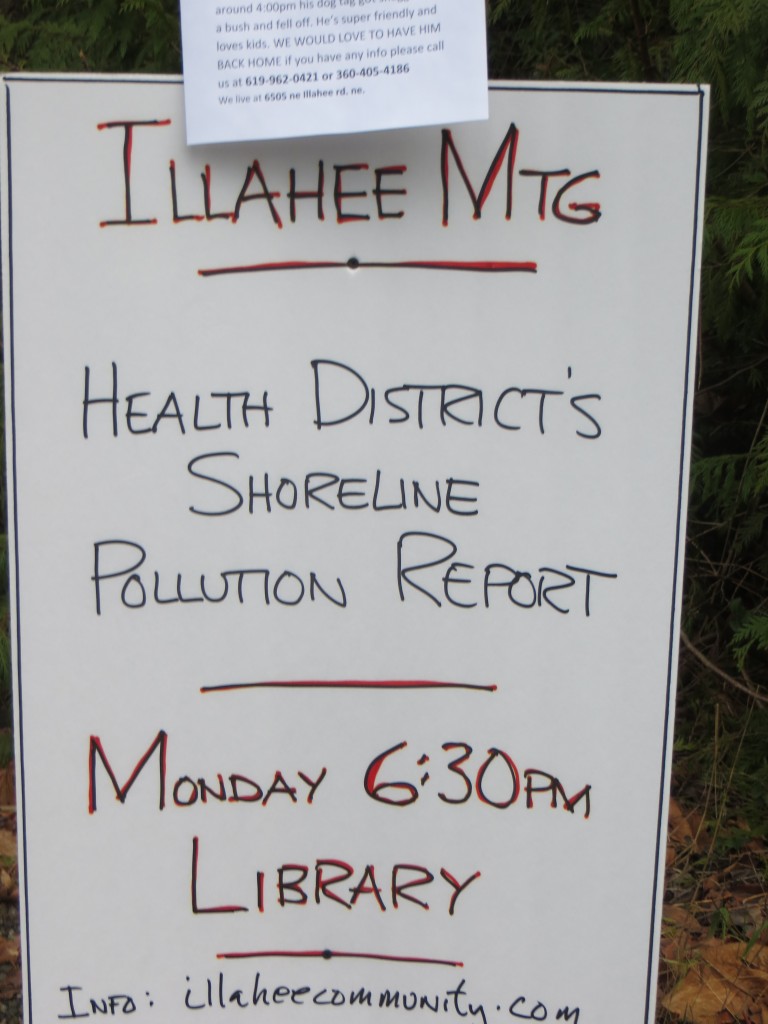 Lost Dog Fliers.  Lots of fliers went up recently.  We took this photo of a flier on a power pole near the end of 3rd Street.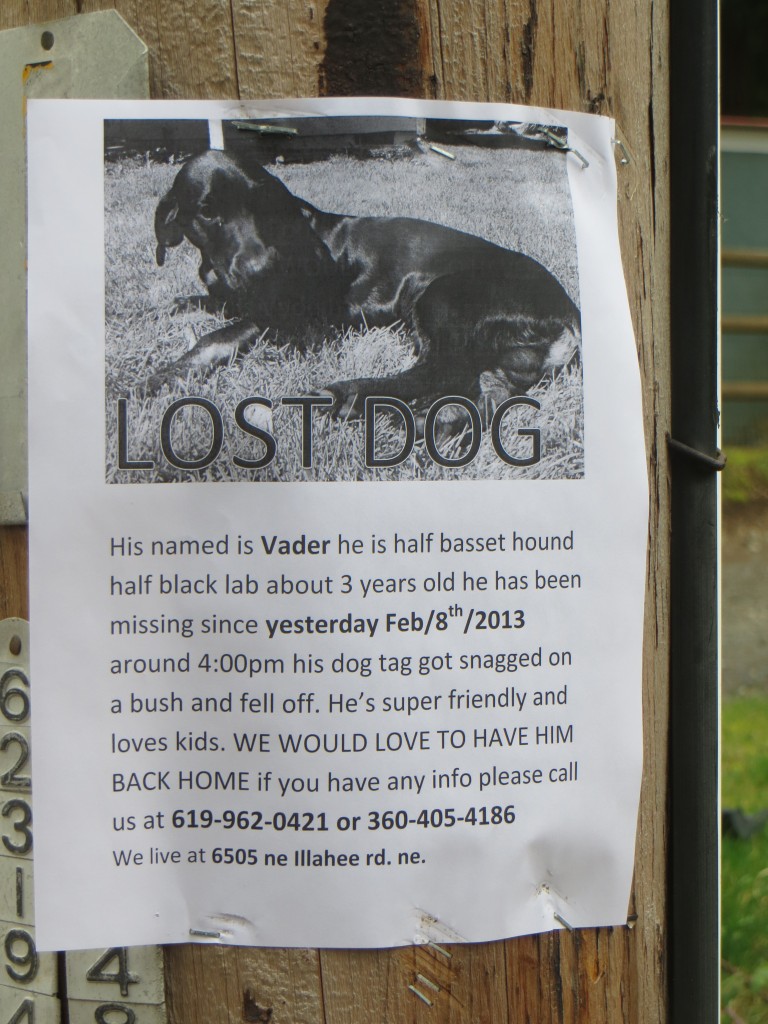 Otters.  We see river otters regularly along the Illahee shoreline.  Thankfully, even though we are in an area designated as urban, there are enough natural beach and upland areas along the Illahee shoreline for them to build dens.  River otters are reported to have birthing dens in addition to permanent dens.  Otters normally have 2 to 4 pups born from March to May.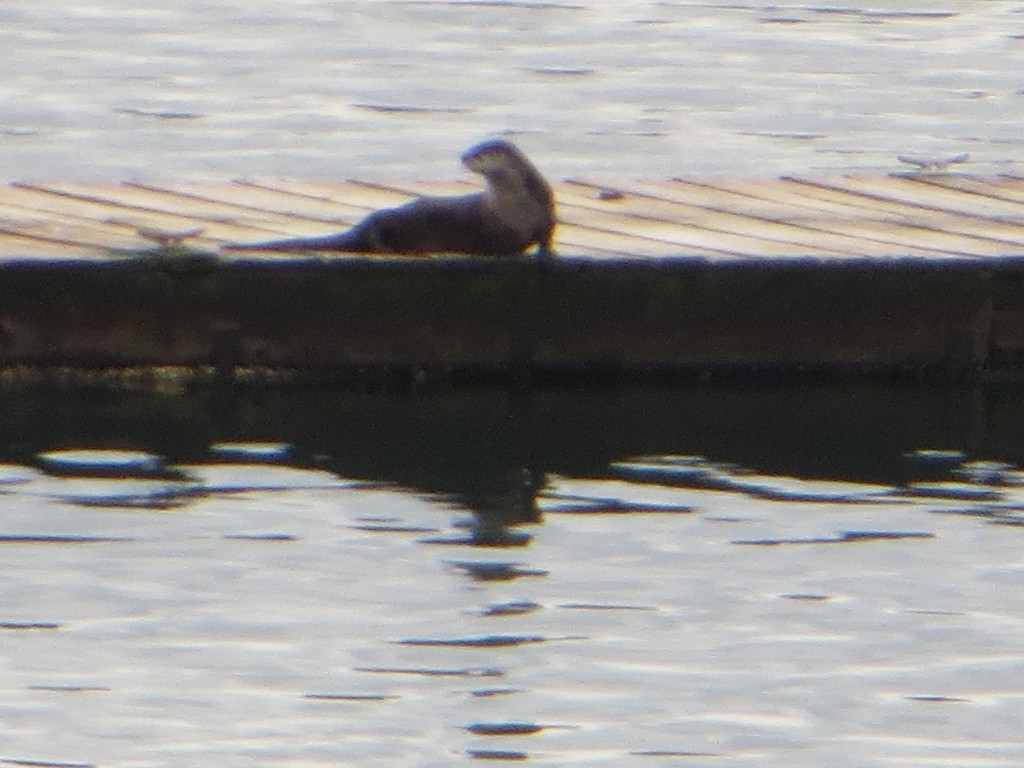 Baby Seal.  We don't see many baby seals along the Illahee shoreline, but every few years we see them on the beach and this one was on a local float.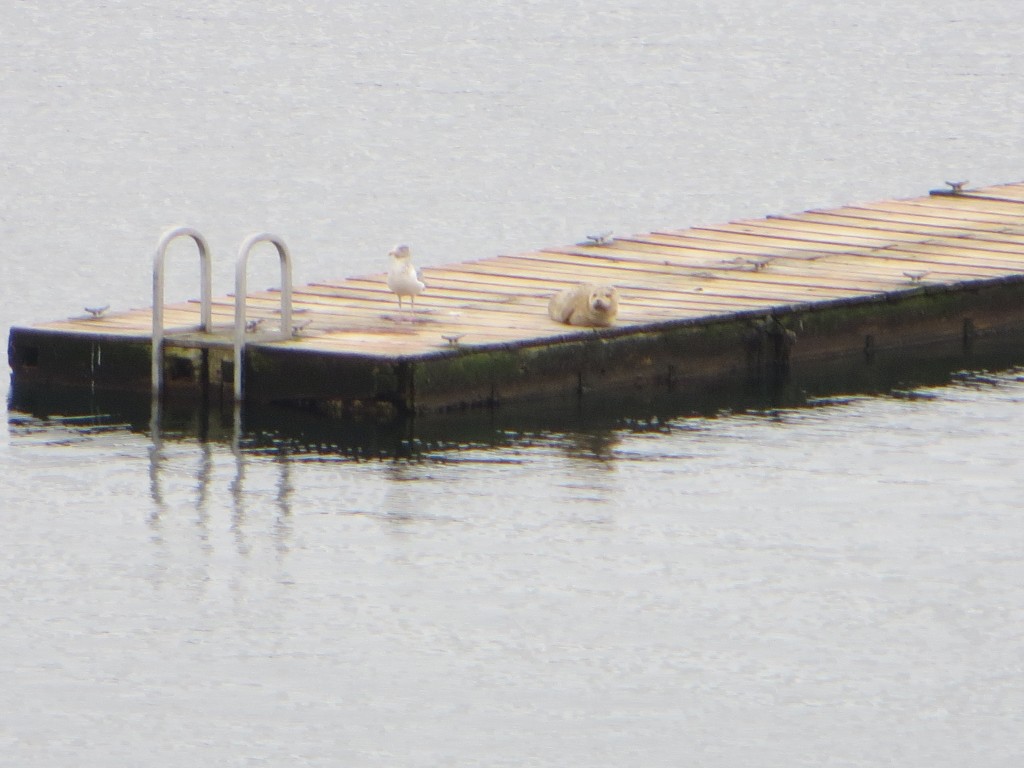 Signs of Spring.  In addition to longer daylight hours the crocus, daffodils, and tulips are emerging, which are clear signs spring is soon to arrive.  We welcome more 'signs of spring' photos.