Lost Dog Found.  In our next to the last update there was report of a lost dog.  We forgot to say in our last update that the dog was found.  Did the flyers work?  Not in this case as they also contacted the Humane Society where someone had brought him, and it reportedly cost them $70 for shots.
Herring Ball.  We saw a herring ball the other evening at the Illahee dock.  One of the squid fisherman caught one on his squid jig so we took its photo in a bucket with a squid.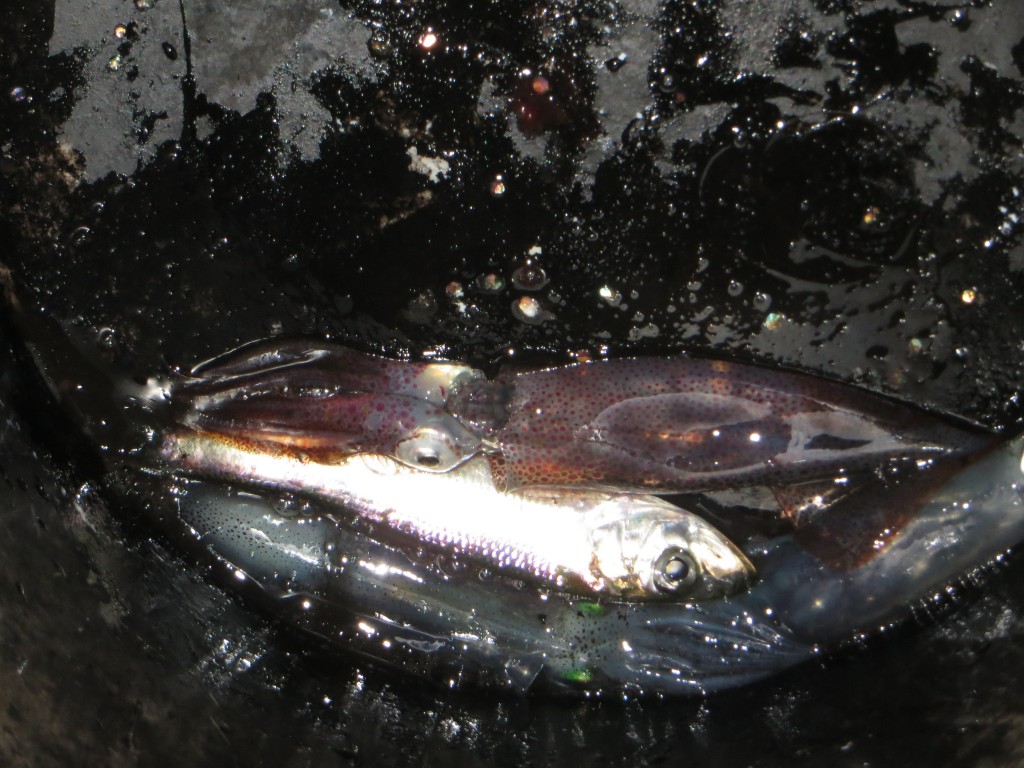 Small Squid.  Earlier this year we heard the squid were smaller than usual, and they don't appear to have gotten any bigger, as shown in the photo.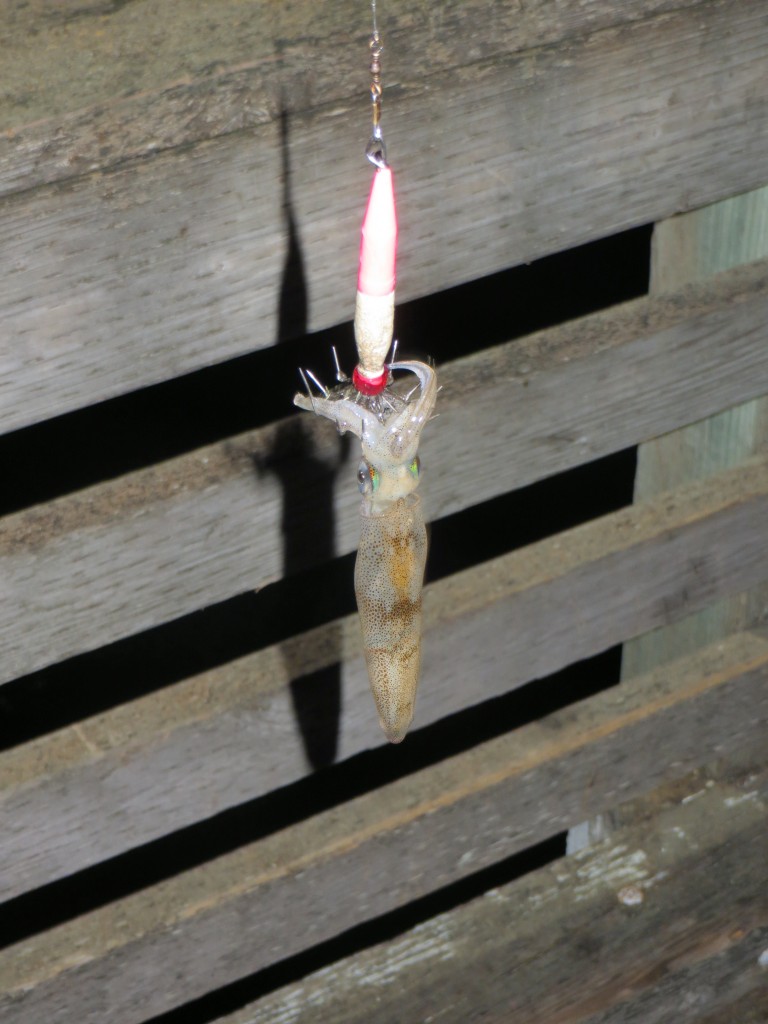 Ferns.  There are a number of different kind of ferns in the Illahee Preserve.  The ones on tree trunks are licorice ferns.  We heard they were so named because they tasted like licorice, but not by our taste.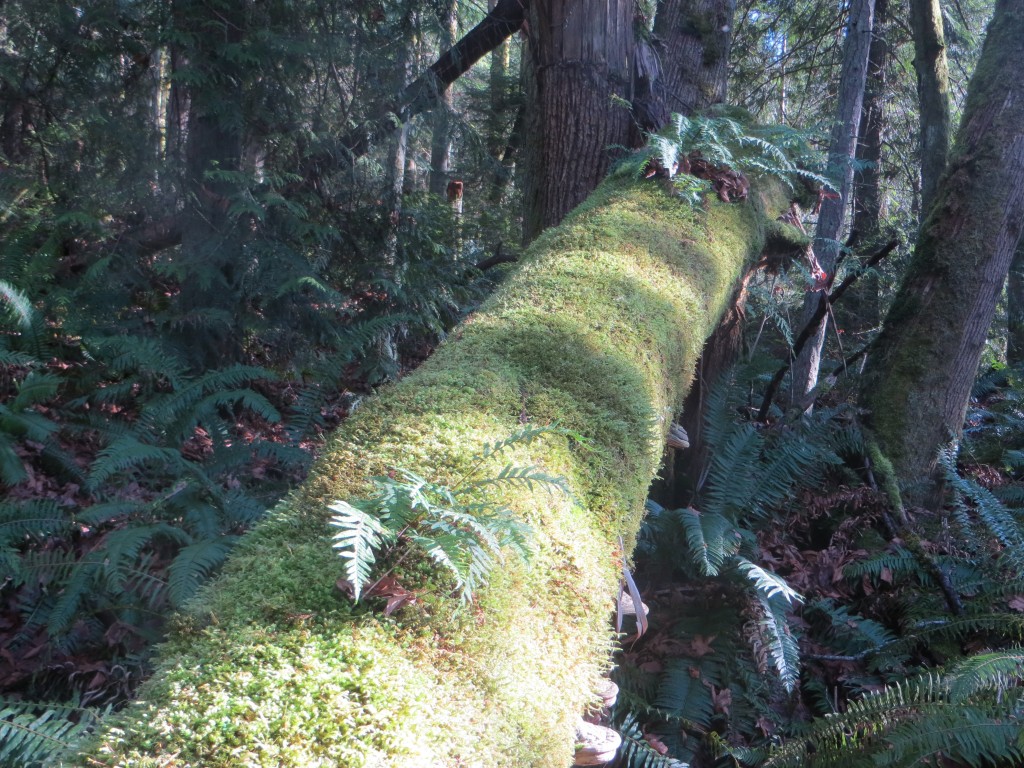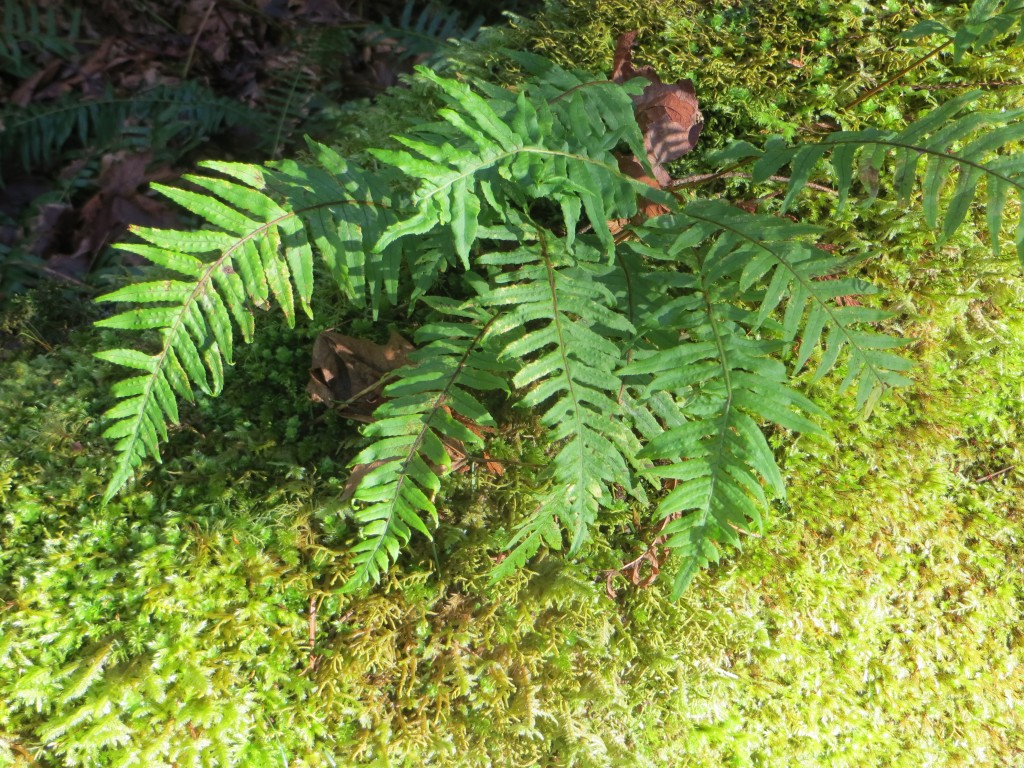 Questionnaire Responses.  Only a few responses have come in by email to the questionnaire that was passed out at the recent Illahee meeting.  So far it is essentially a three way tie for what residents would like to see for a presentation at the next Illahee meeting.  
The three way tie topics are:
Briefing by the Sherriff's Department re home and personal crime prevention as a result of a big increase of crime in Illahee.
Briefing on community restoration opportunities to improve Illahee's shoreline habitat.
Briefing by the Port of Illahee regarding their plans for the former Deitch property, the possible purchase of the Illahee Store, and the possible relocation of the flag pole.
Briefing on a walkway and trail along the unmaintained Rest Place right-of-way, by Kitsap County Public Works and the Park's Department.
Other suggested topics were:  Earthquake Preparedness, Puget Sound Partnership Watershed Protection Plan, and a Potluck 
Signs of Spring.  Last week we saw our first dandelion, a definite sign of spring, but these crocus are prettier.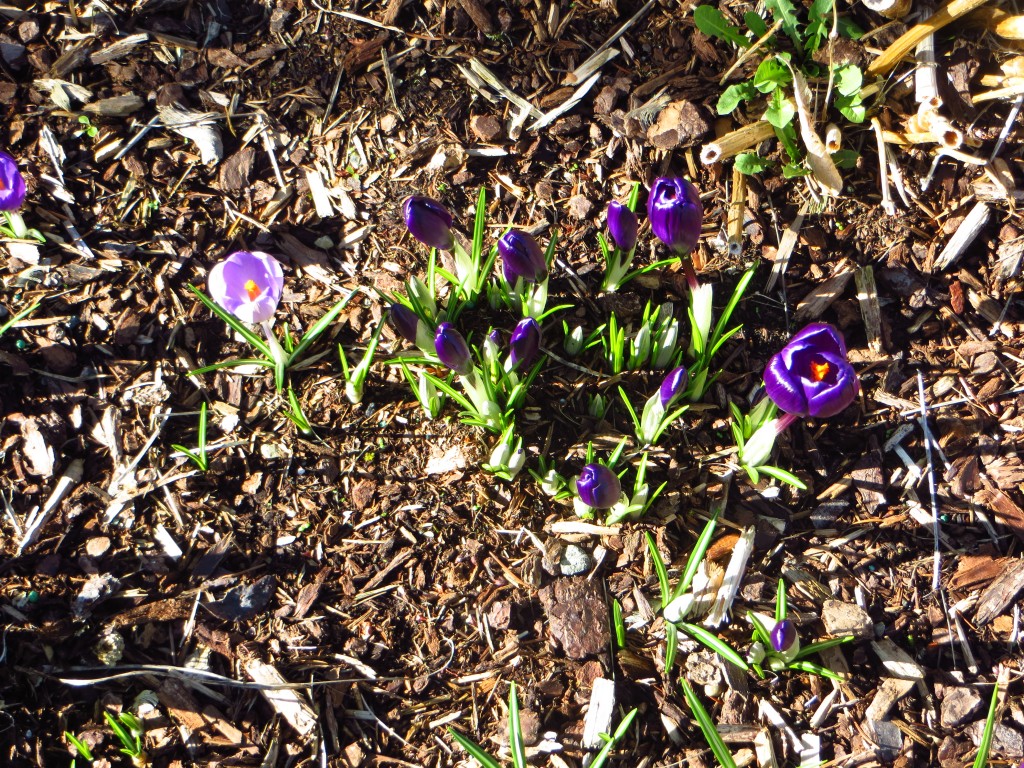 Illahee Forest Preserve Meeting.  The Illahee Forest Preserve (IFP) is the non-profit support organization for the Illahee Preserve.  They meet 4 times a year (quarterly) and have made some amazing accomplishments over the past 10 years.  They would like to invite anyone interested in the Illahee Preserve to their meeting tonight (2/19/13) in the lower level of the building just north of the Illahee dock.  The meeting goes from 6:30 to 8 pm.