Lost Cat.  We hope there is a better ending to this cat than the one described in the next report.  Attached is what we received late yesterday evening.
We have a missing cat that we hope you might be able to "put the word
out" via your email newsletter.
Libby is about 11 years old.  She is "super" friendly, long-hair,
black with white spots.
Attached is a somewhat recent photo.
We last saw her on Saturday and have looked around the beach and near
where we live on Derek Drive, but have found nothing.
I have posted some banners and put some flyers in mail boxes near where we live.
Like all pets, Libby has a special place in our hearts and having her
just disappear is very stressful.  Any information, sightings or
anything, Good or BAD is appreciated.  We fear the worst but hope for
a surprise.
Feel free to post my cell number in whatever you publish:  Cell:             360-550-5552      .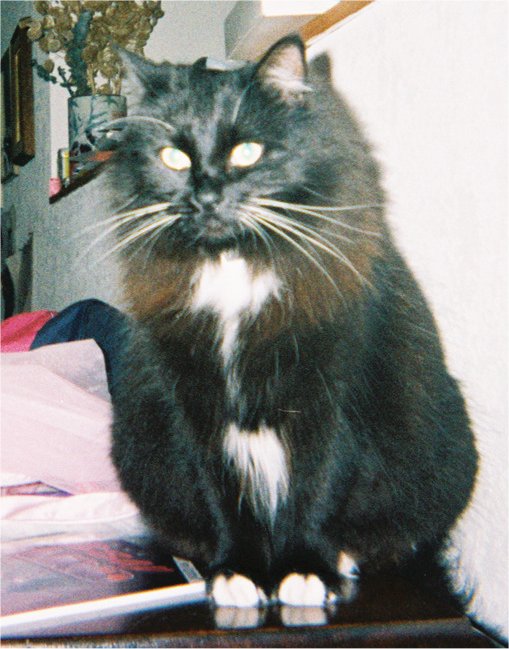 Coyote With Dead Cat.  We heard second hand that on Friday morning residents living south of Illahee Creek saw a coyote carrying a dead black cat in its mouth.  Just a reminder that our predatory wildlife are all around.  Years ago we used to see fox using the shoreline as a corridor.  Now we are seeing coyotes.
Response to Questionnaire.  We thought this response to the community questionnaire was worth sharing.
Move the flag pole?? I have lived in Illahee for 63 years & have parked in the dock parking area many-many times, never once did I have a problem with the position of the pole. I sure hope the powers to be ask for a vote on it. I just can't believe that there is a problem.
Figured Maple Theft Photos.  A few years ago some of the volunteer Preserve trail maintenance crew found a maple tree that had been cut for its 'figured' wood, used for guitars and fine furniture.  Shortly afterwards the tree blew over.  We just discovered it recently when checking on homeless sites in the area behind the Mc Williams Park and Ride lot.