Skunk Cabbage.  While some of us think spring is here when the daffodils bloom, wetland biologists will tell you it is when the skunk cabbage begin to emerge, which is what we found in the Preserve on Sunday afternoon, when checking out an area for planting some cedar saplings.  As you can gather from the name, the plant has a distinct odor, but another fact is its roots are sometimes dug up by bears coming out of hibernation for its laxative effect.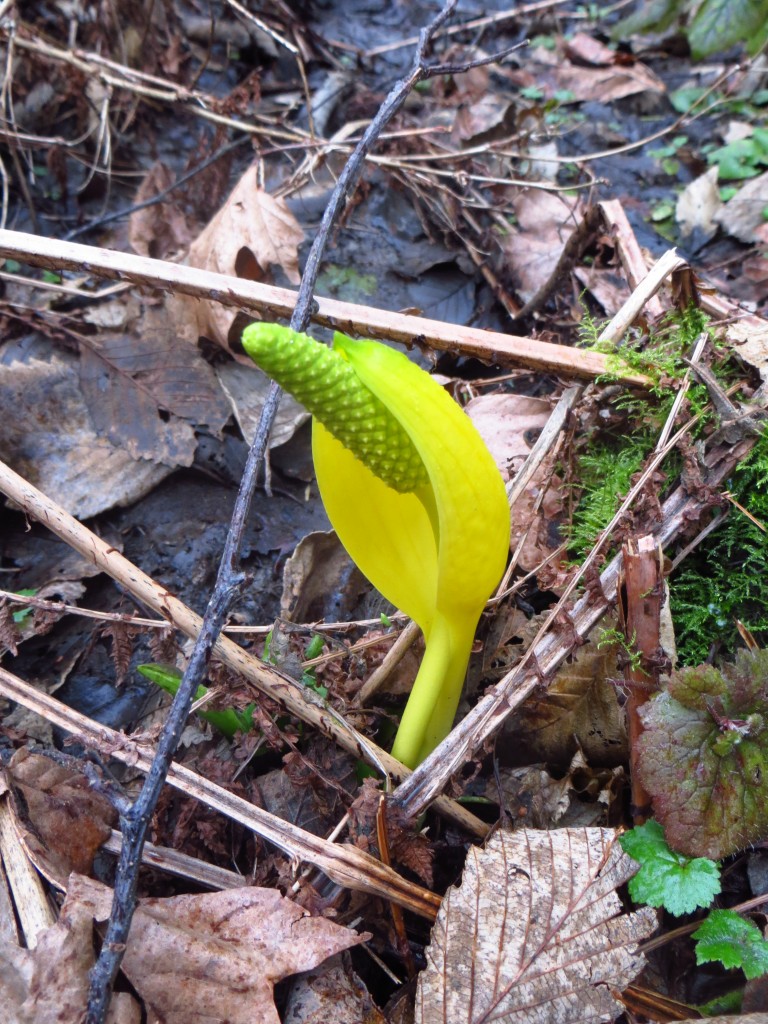 Coyotes & Cats.  One of our email recipients is a wildlife biologist who responded to the coyote carrying the cat story with this information.
Disappearance Question?  The recent story of a missing cat has some thinking the missing cat was not taken by the coyote because the coyote was sighted on a Friday morning a week prior.  Others think the cat went missing on the same Friday as the coyote report came in.  We heard the cat owner and the coyote spotter talked by phone and think the dates matched, but decided to leave their flyers up, just in case it was another black cat.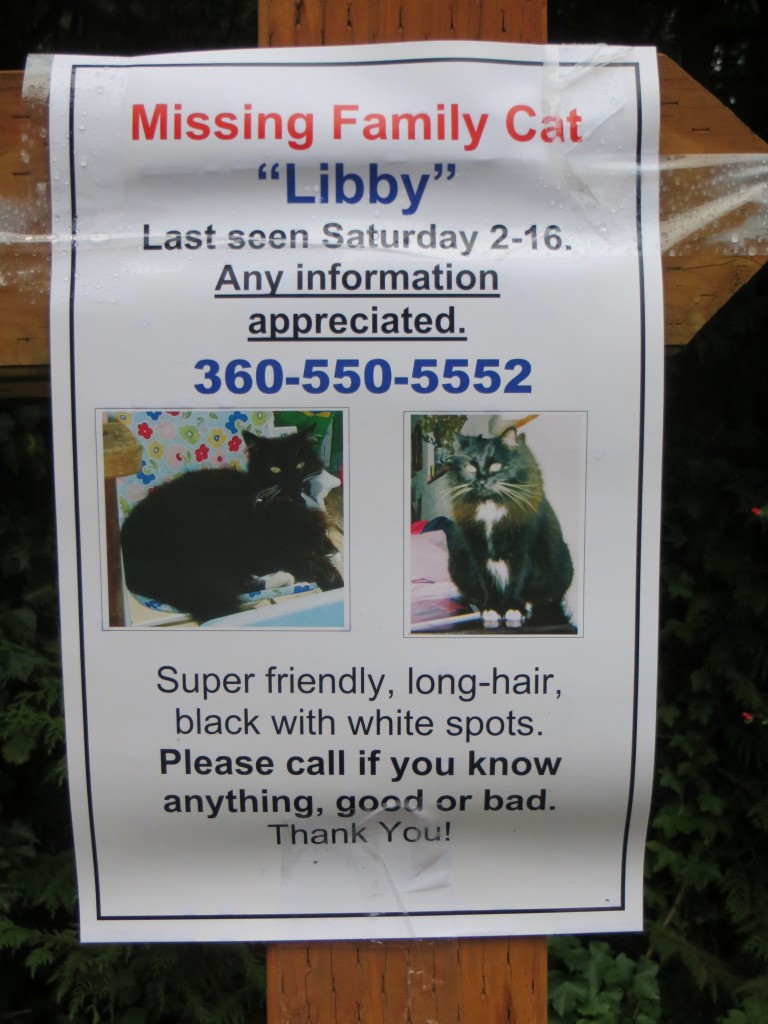 Preserve Riparian Cedar Planting.  On Wednesday (2/27/13) a team of volunteers (currently being assembled) will be planting Western Red Cedar saplings in a riparian area in the Illahee Preserve, probably the headwaters to Steele Creek, which is in the northwest corner of the Illahee Preserve.  They will be meeting at the Almira parking lot at 9 am and word has it they will be trying to plant 1500 saplings.  If you want to help, just show up at the parking lot, as we are sure they would appreciate help.  We plan on being there to help and take photos of the event.
Treatment Plant Open House.  Also on Wednesday (2/27/13) in the evening is an open house to discuss the plans for a new treatment plant to be installed between Brownsville and Keyport.  Some of the questions for the recent Health District meeting had to do with the fact that the current treatment plant discharges were being dumped into Puget Sound in the area north of Brownsville, and how was that affecting water quality?  The open house will hopefully provide some of the answers to those Illahee resident's questions.  The link to the open house is:  

http://www.kitsapgov.com/press/2013/NR13-009.htm
Lost Dog.  A few days ago we got the request to let residents know about this lost dog.  This is what was sent to us.
ZELDA
Is A Missing DOG Near You!

| | | |
| --- | --- | --- |
| | BREMERTON, WA 98311 EAST BLVD IN EAST BREMERTON. | |

SECONDARY COLOR:

BLACK FACE MASK
Illahee Preserve or Illahee Stories?  If you have ideas for Illahee stories, or would be willing to write-up a story, let us know.  We would love to have more contributors.