Trillium.  Lots of trillium showing up in the Preserve this time of year, but not many patches like this one.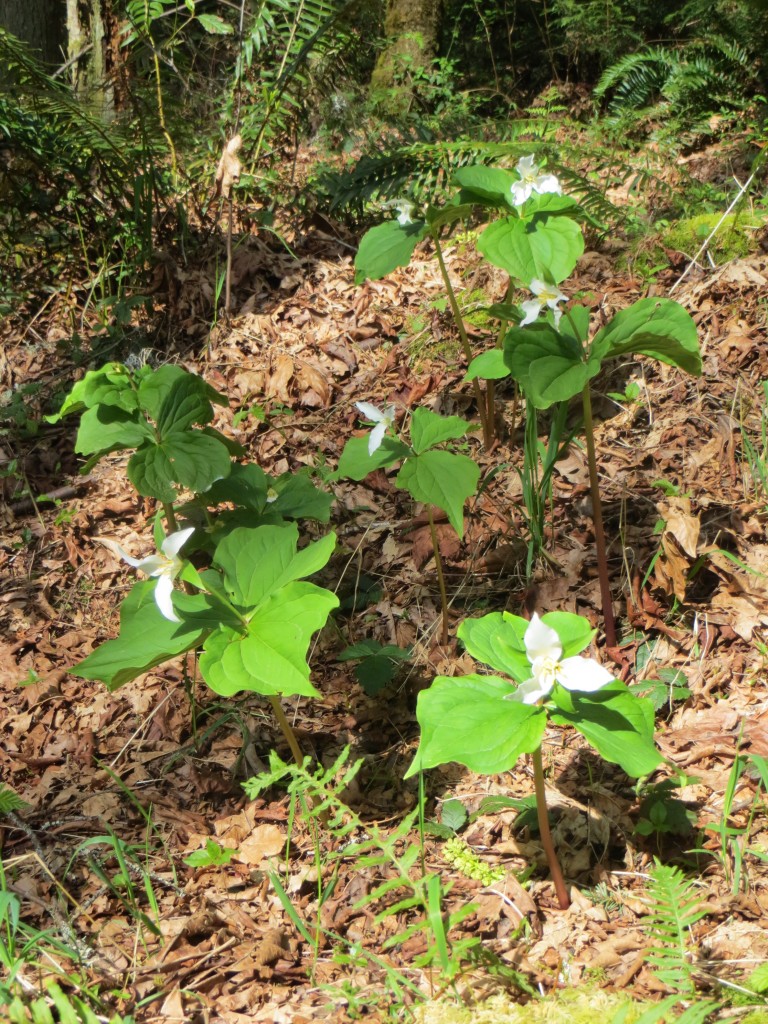 Homeless Camp Cleaned.  Early Sunday morning Illahee Preserve volunteers cleaned up an old homeless camp.  This one was posted earlier this year and was periodically checked by the Sheriff's Department.  It wasn't being cleaned up by the users and so was cleaned up by the volunteers.  We are often asked about what was found, and in this case there were lots of soft drink cans and wine and liquor bottles, evidently they were not beer drinkers.  There was also a set of ear rings in a shot glass in a yellow drawstring bag hanging in a tree, which are shown in the forground of the photo below.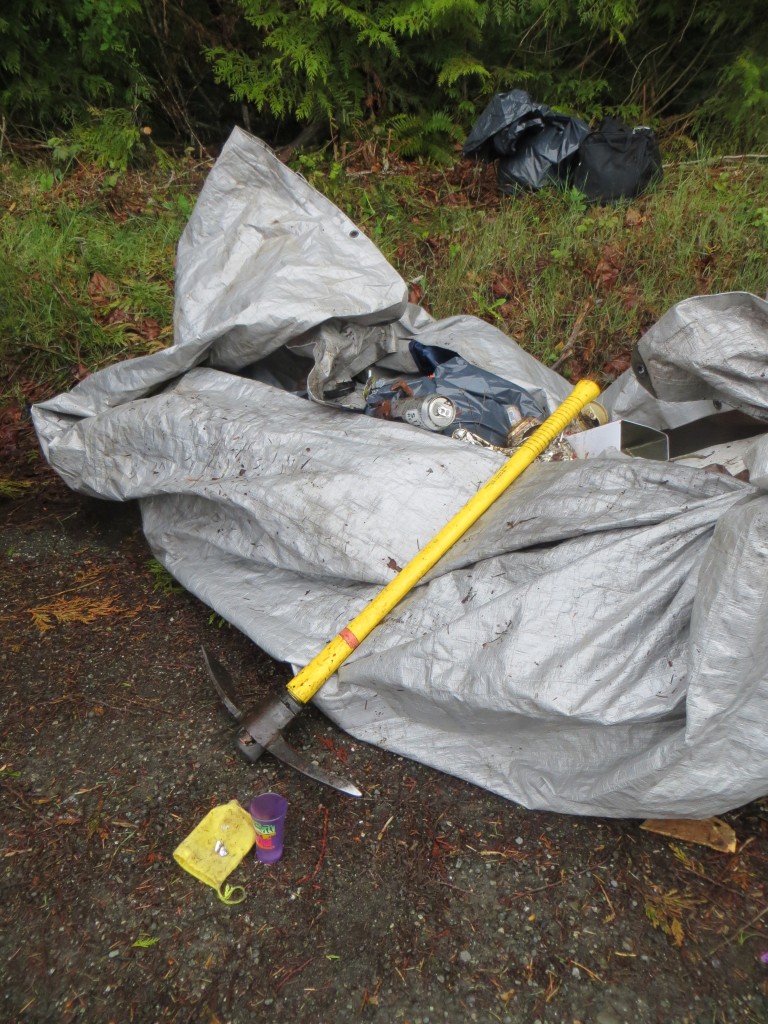 Trash Pile.  The volunteers often take the trash to their own garbage cans, but there was too much this time, so it was piled along the right-of-way.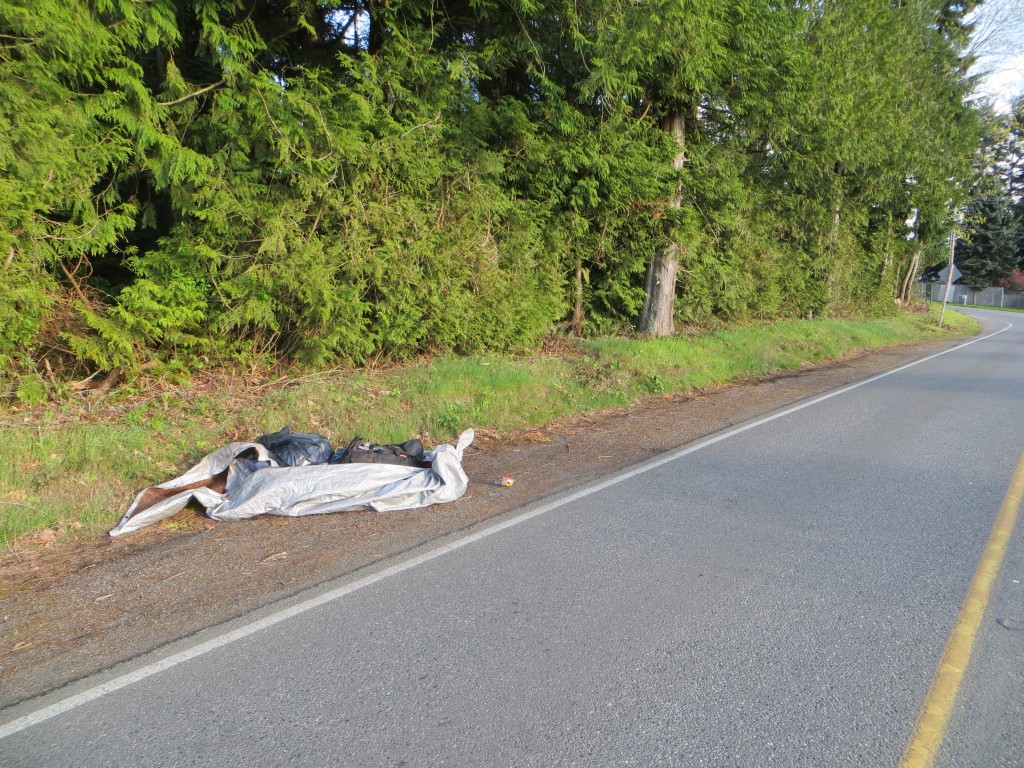 Illahee Preserve Meeting 4/16/13.  The third Tuesday of each month is the Illahee Preserve meeting which meets at the Port of Illahee meeting room next to the Illahee community dock. The meeting begins at 7 pm and ends at 8:30 pm.  Visitors and anyone interested in the Preserve are invited to attend.  
Otter and Seals.  We got a call the other day that there was an otter on a float with some seals.  We just barely got this photo before he departed.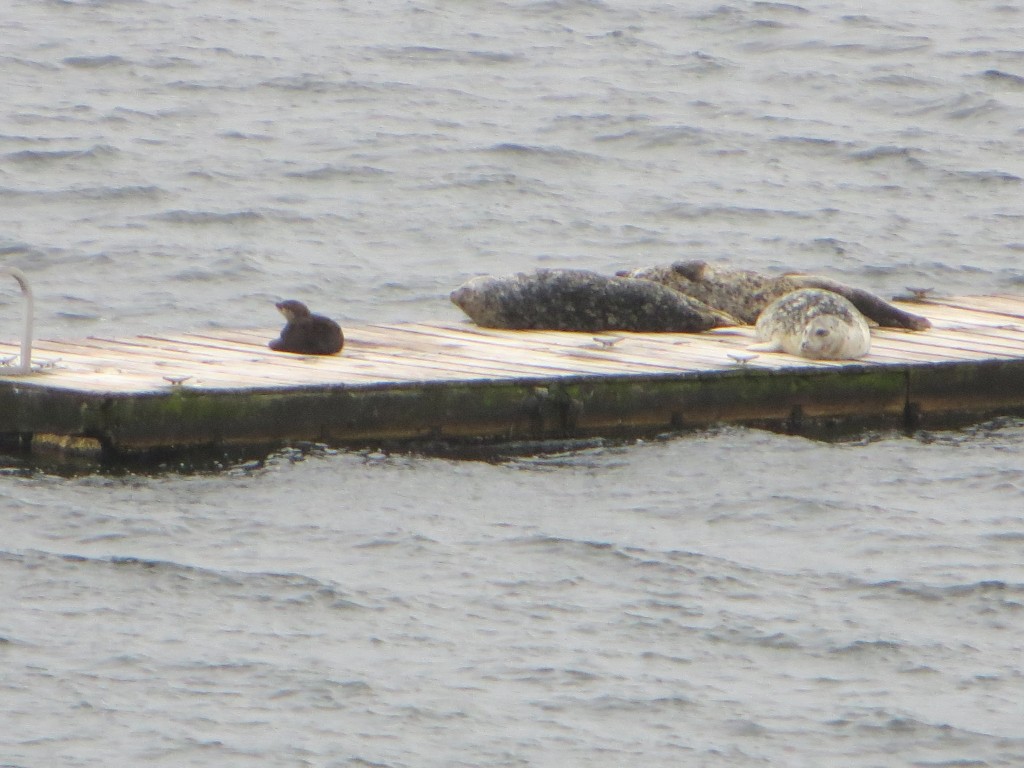 Construction.  Just a couple of photos to show the construction going on along Illahee Road.