Geese & Deer.  The other day we were taking a picture of the only goslings we have seen this year, and noticed a deer in the background.  Many say one of the things they enjoy about living in Illahee is the wildlife.  We also have had several pass on information about living with deer that we will pass on later.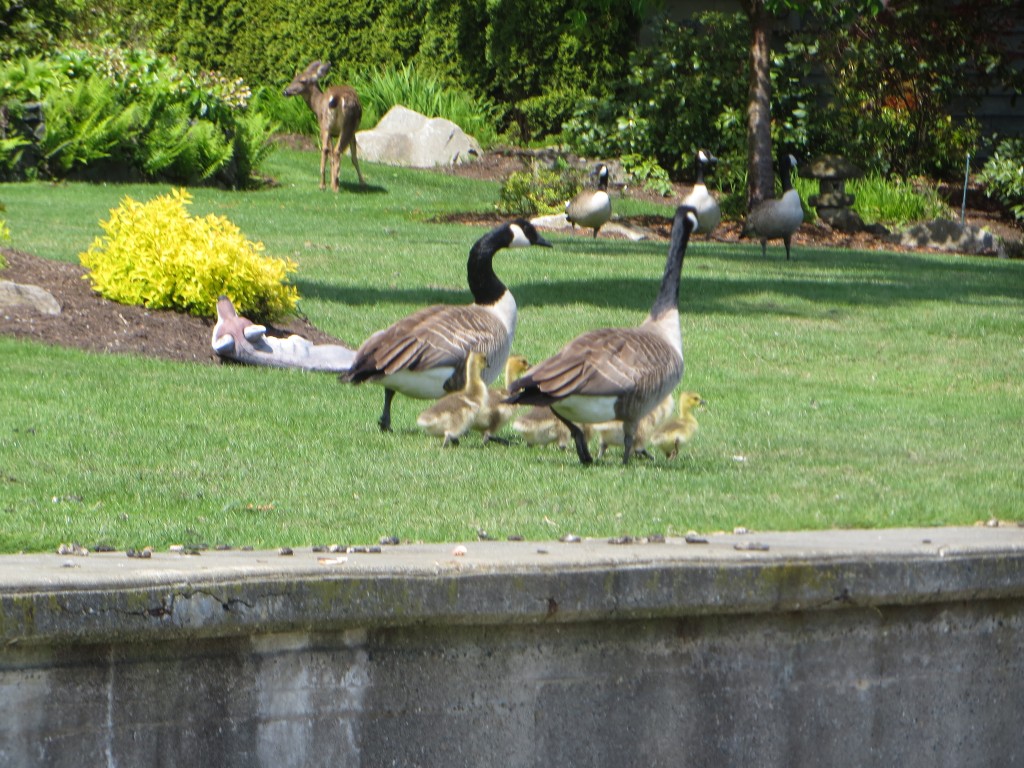 Goldeneye.  It looks like we have a pair of Common Goldeneye ducks that didn't read about themselves in the book "Birds of Seattle and Puget Sound" where it says "Although Common Goldeneyes don't breed in the Seattle area, they are extremely common from late fall right up to spring migration."  The photo shows the male who doesn't seem to be concerned about beach walkers.  His mate was a little more weary.  We only hope this pair is aware of the bald eagles in the area.  There is also a lone Loon in the area, well past its migration time, so if it has a mate, we might have another first for some of us.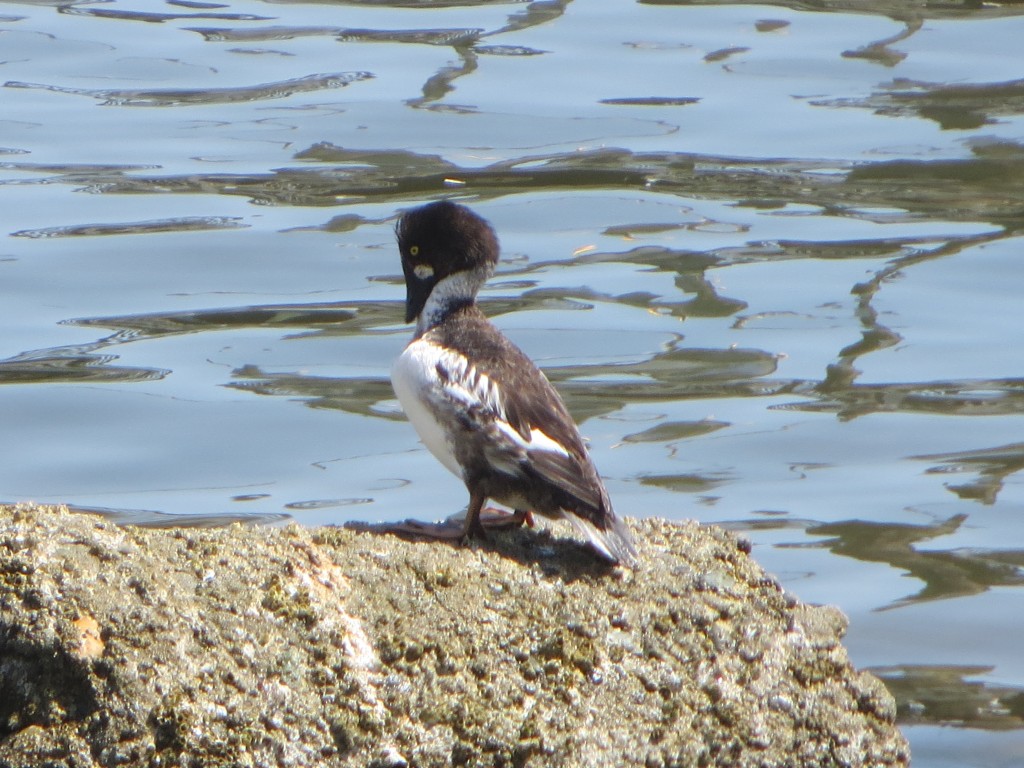 Missing Clams?  We have had several shoreline residents comment about the lack of clams on their beaches in recent years.  We couldn't help but notice that there seemed to be an inordinate amount of moon snail egg sack casing along the beach in the area which is likely the problem since moon snails eat clams.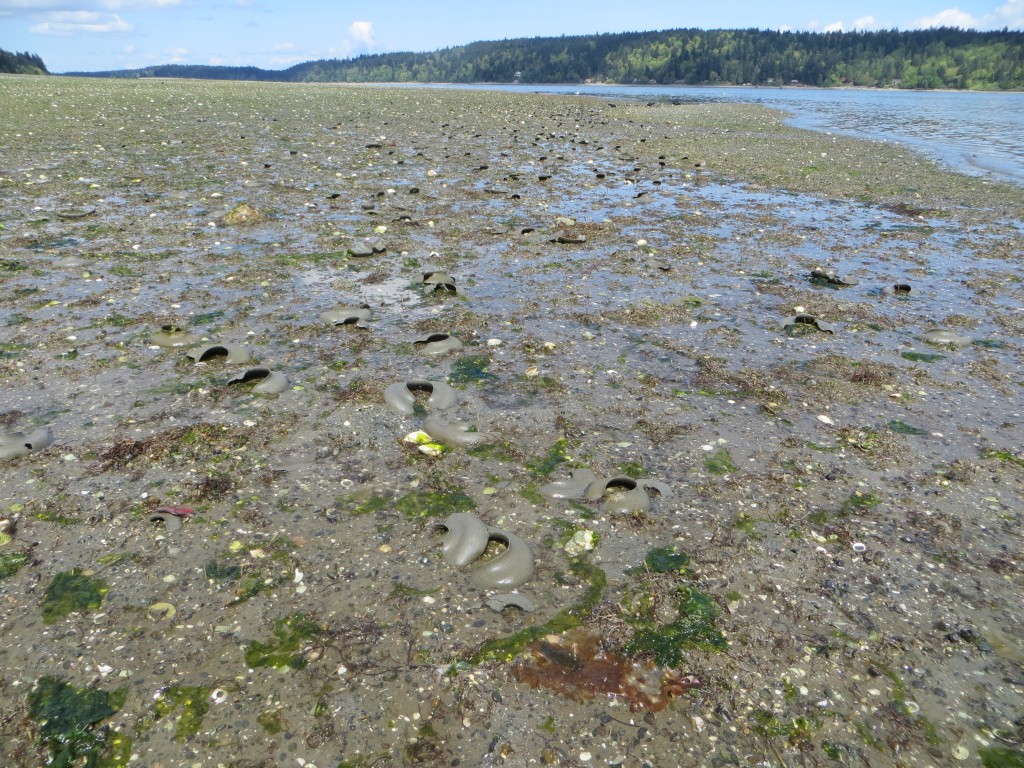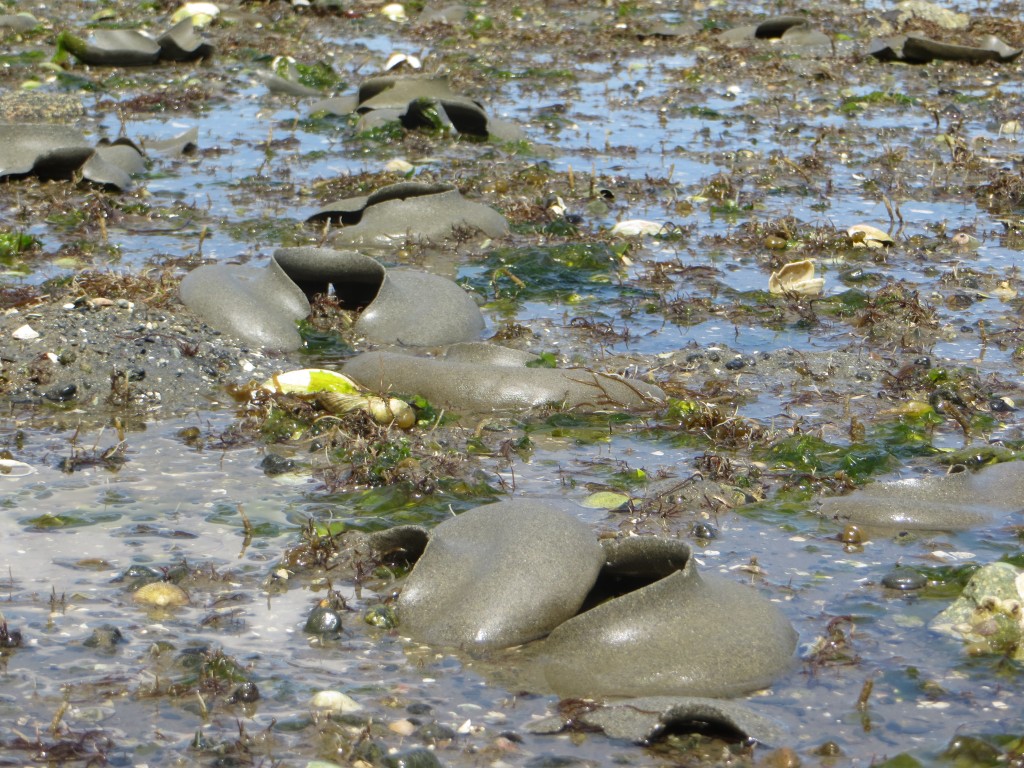 Timbers Edge Report.  This past Thursday several residents affected by the Timbers Edge development met with John Johnson, who is working with Jim Tallman, the new owner of the Timbers Edge properties.  At an earlier meeting residents explained to Mr. Johnson that they hoped the new owner would consider putting in septic systems rather than sewers, which would decrease the density of the development and would increase the infiltration to Illahee Creek.  We are glad to report that they are currently planning on putting in septics and will soon be presenting their plans to the county.  We hope the county will concur with these changes and that a presentation of the new revised Timbers Edge can be scheduled for an Illahee meeting.  We also hope to have a presentation of what is happening with our aquifers and why many of the hydrologists are concerned, along with others regarding aquifer issues.
Nextdoor Website?  We recently received the following request, but have been having internet connection problems and have had to rely on our smart phone to access email, so would like to have someone check this request out. 
I read about a free website service for neighborhoods which allows neighbors to post classifieds, free stuff, events, questions, etc. It is called "Nextdoor."
It seems like it could be very handy and build a greater sense of community for Illahee.
Can you sign up here and let me know your thoughts?:
https://nextdoor.com/invite/dcsxemqczdevstfzwyuh
Unless you see any problems, could you include on your next update email?  We need at least 10 members within three weeks to continue as a neighborhood on the site.

Let us know your thoughs on this website.