Crab Season.  Monday was the beginning of crab season and there was lots of boats, big and small, off of Illahee State Park, along with those fishing from the dock.  It was quiet on Tuesday since all crab pots need to be out of the water on Tuesdays and Wednesdays, so expect to see more activity on the Fourth, and through the following Monday.  We didn't see many tribal pots in the area this year so the recreational catch should be good.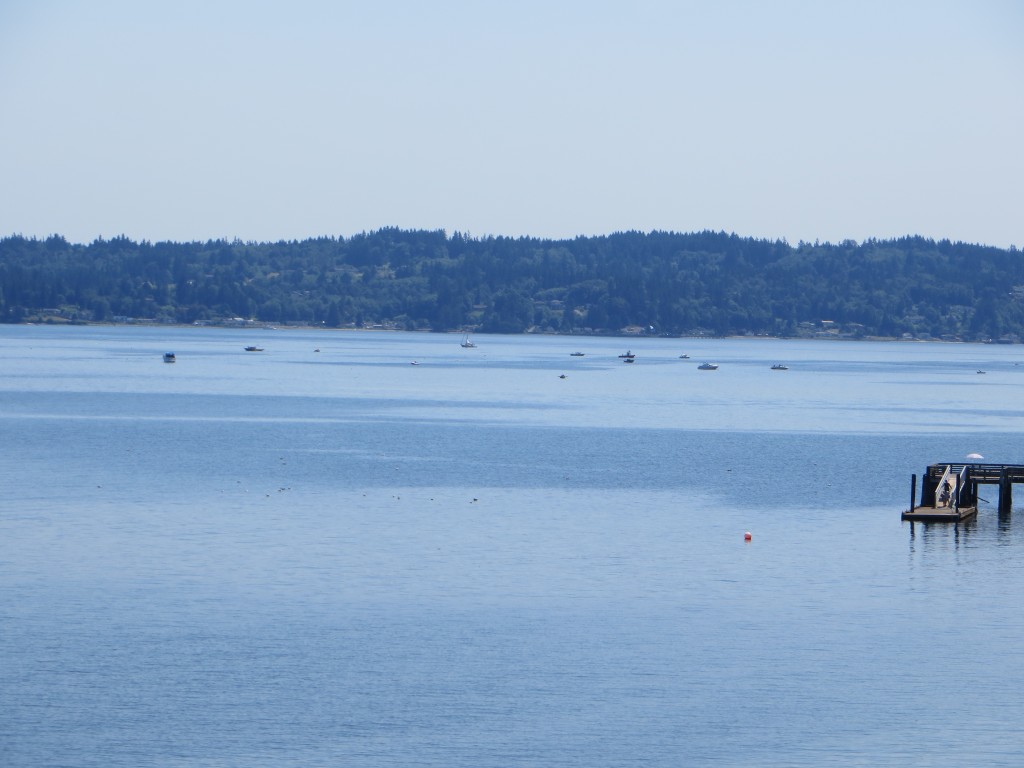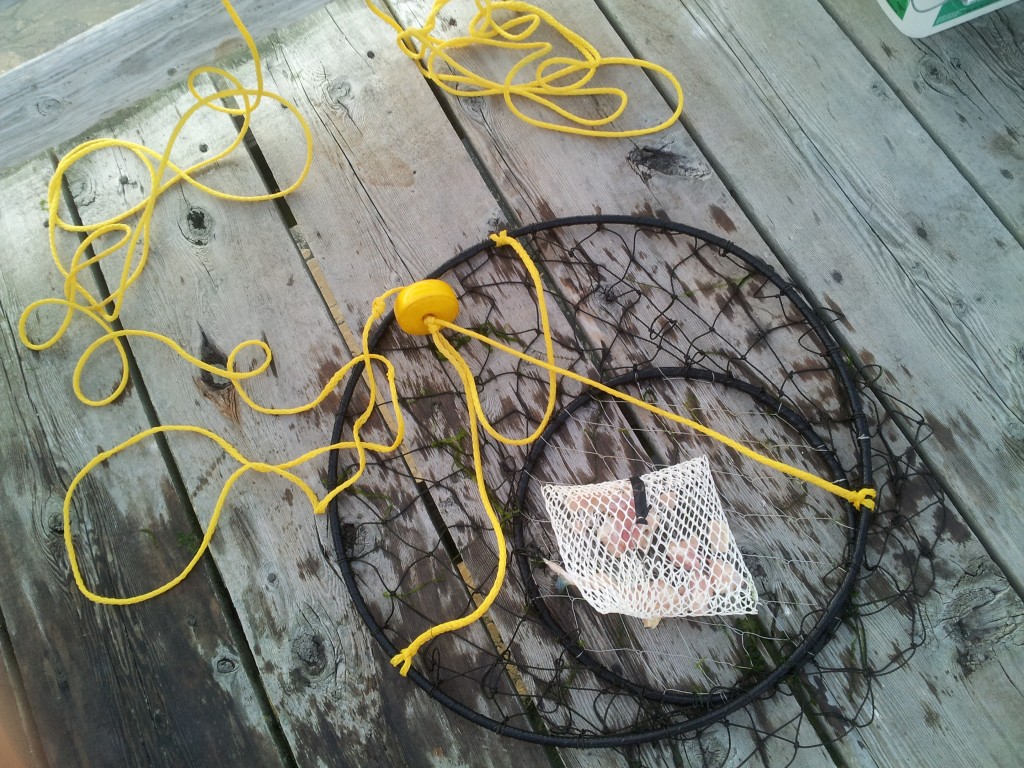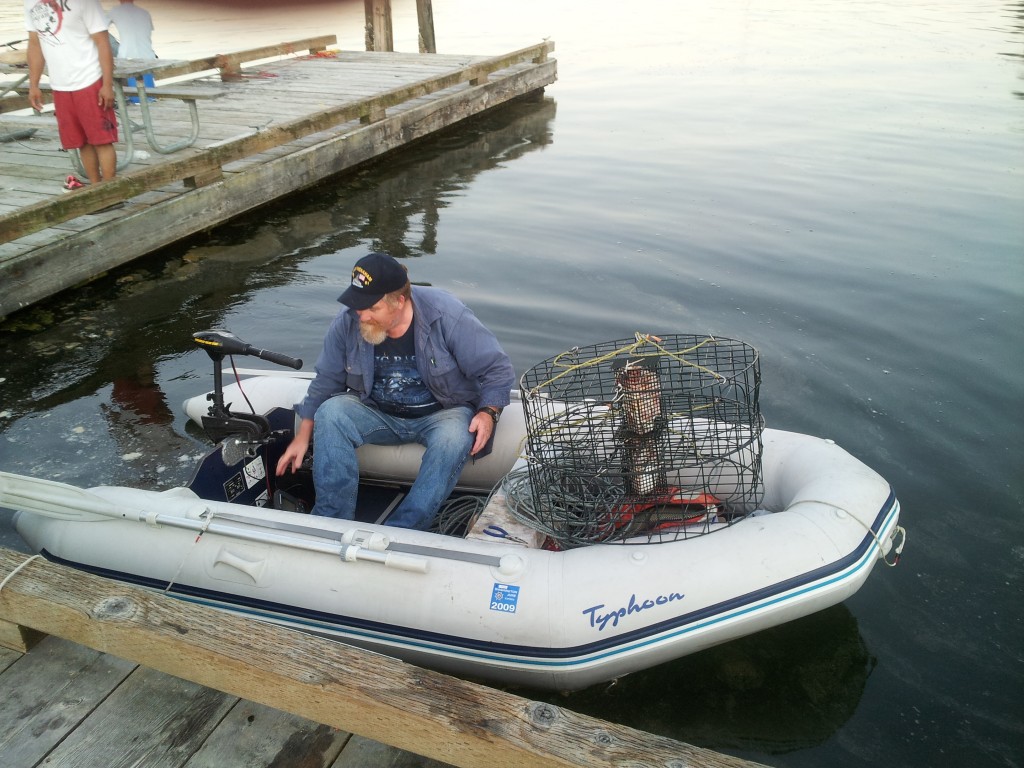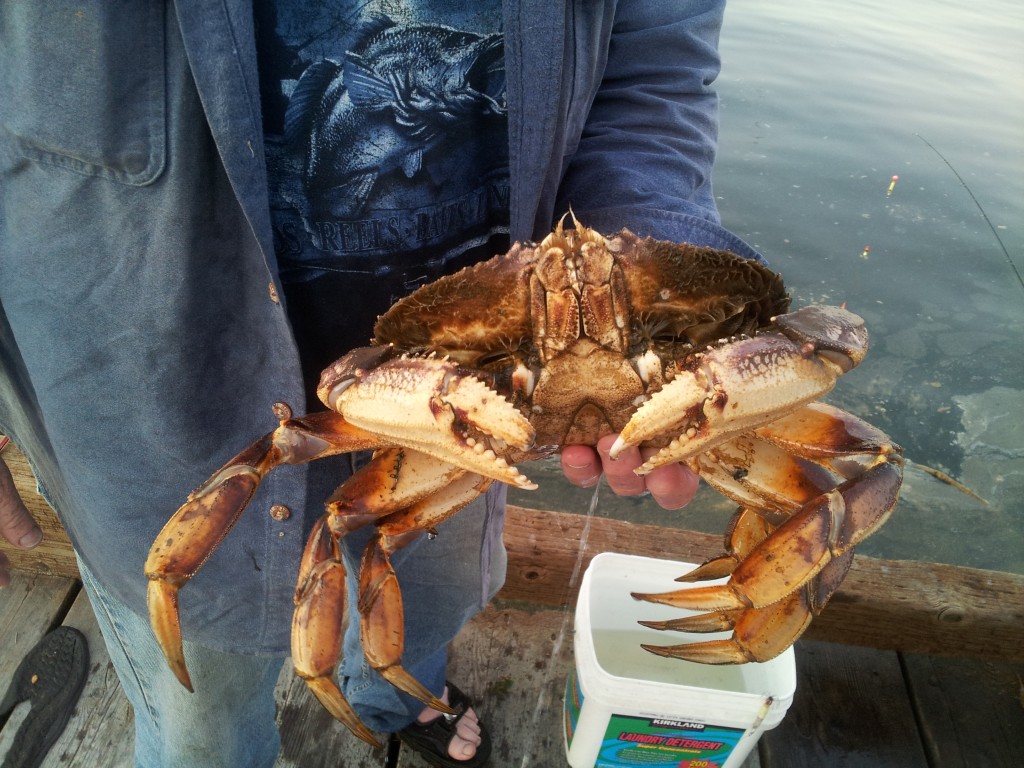 Sand Dollar Beds.  We were looking for a small bed of eel grass we saw several years ago at  Schutt's Point when we noticed that the sand dollar beds appear to be expanding. We never did find any eel grass, but the area is huge when the tide is out, so we will try another day.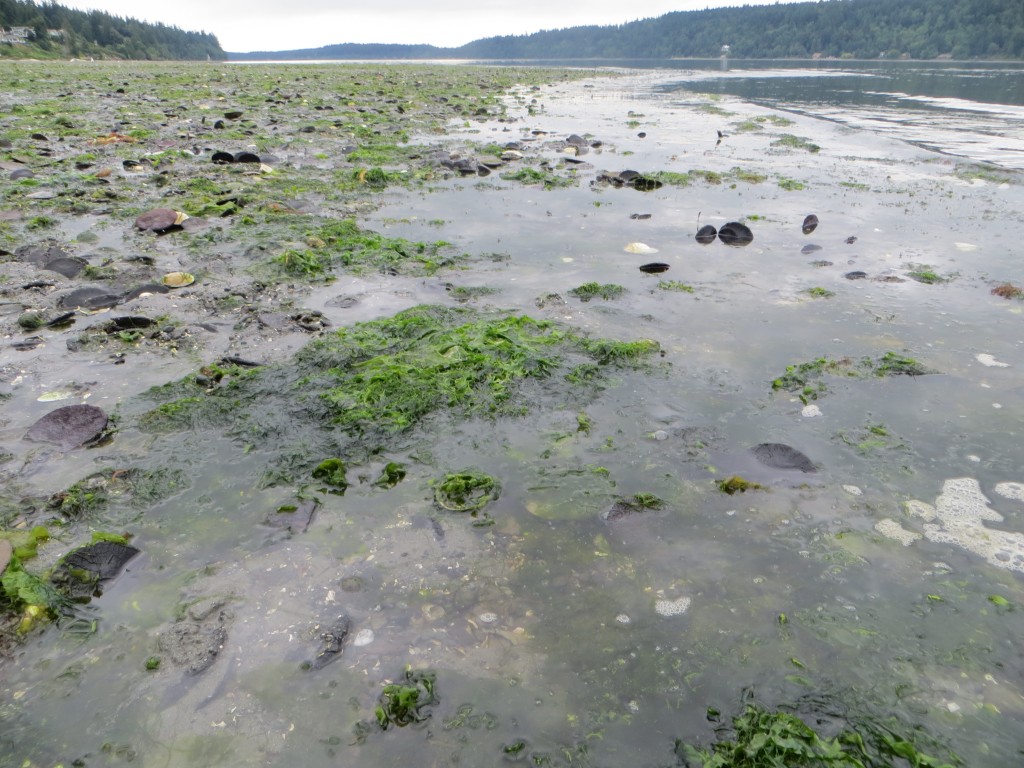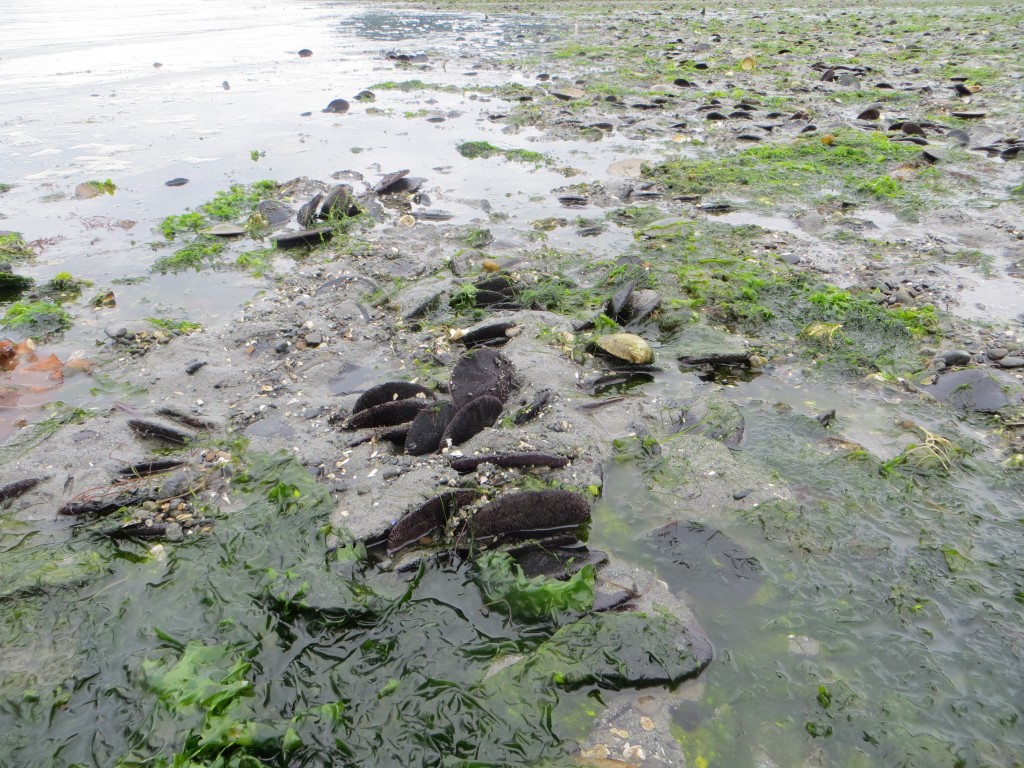 Skate Skin.  One thing we did find was the skin remains of a skate.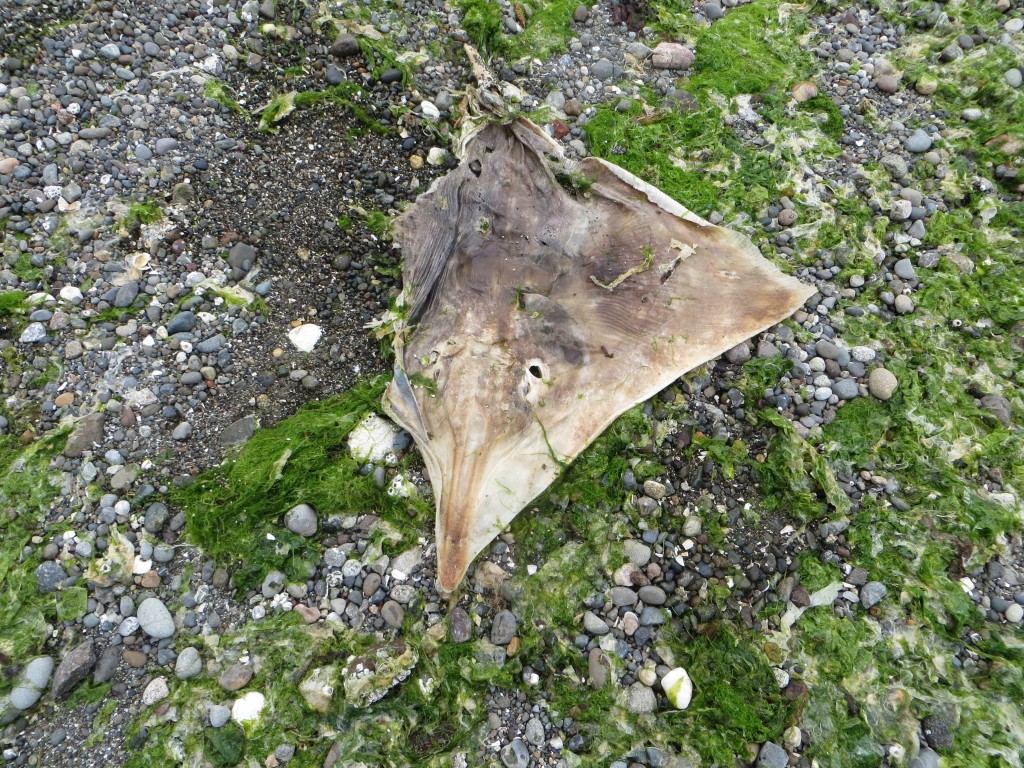 Twin Fawns.  It appears there are several sets of twin fawns.  Thanks to Rob for this photo.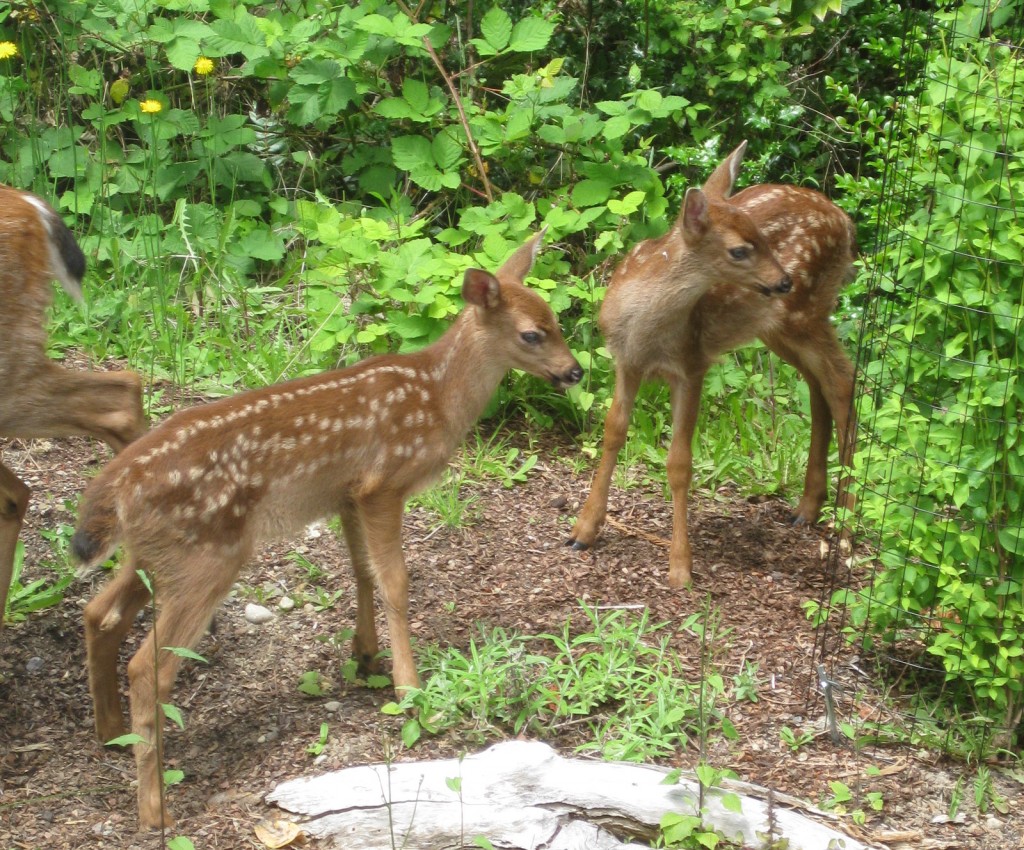 Fawn Hit by Car.  We want to share an email regarding the demise of a fawn.
By the way, my car hit and killed a fawn on Ocean View one morning about 4:45 am on my way to the Kingston Ferry.  Car was damaged and still drivable.  I was the wreck.

Locater Markings.  A question came in regarding locater markings, the service where they mark where the underground utilities are, see photo.  What we noticed was Cascade Natural Gas was marking their service lines, with yellow markers.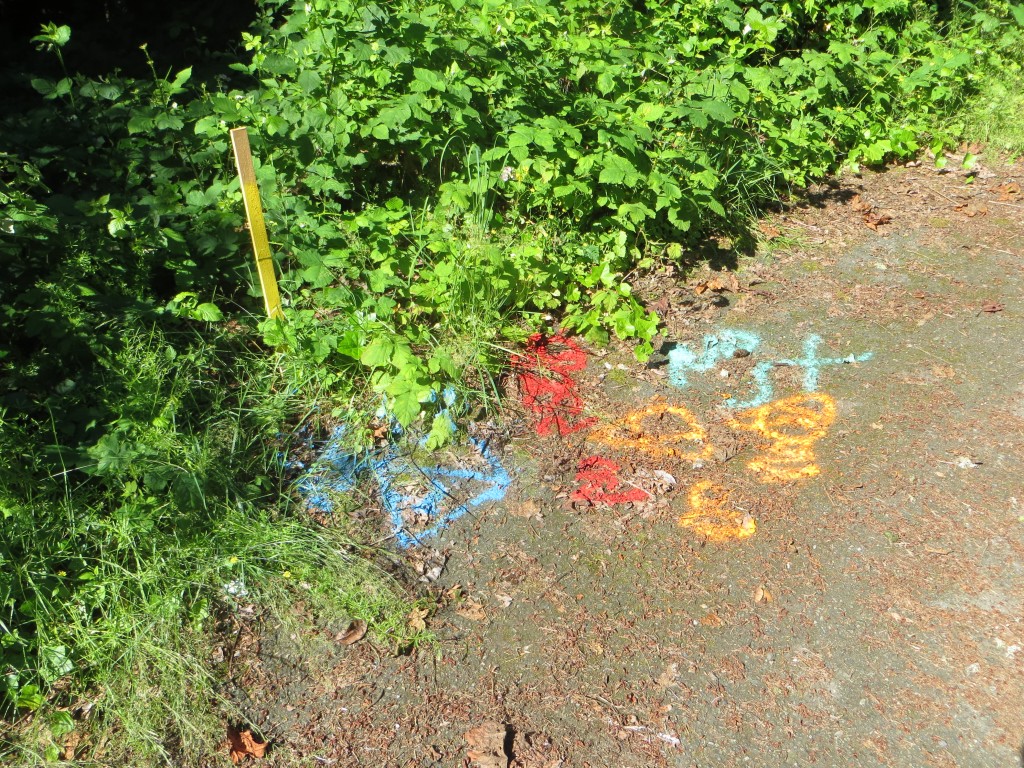 Response re Nesting Birds.  We wondered about what possible birds could be nesting on the ground after seeing the signs posted on Sunset, other than the obvious of geese, most ducks, pheasants, and quail.  What we got this morning was a response from an Audubon person that provided the answer.
Sorry for the late get-back.  You asked about birds that nest in grassy areas.  Many of our local native song birds use tall grass areas for nesting, either on or near the ground.  Likely candidates include spotted towhees, dark eyed juncos, song sparrows, and MacGillivray's warblers.  The concerns expressed below regarding mowing tall grassy areas such as Sunset during nesting season are valid.  If possible, it is best to mow an unkempt grassy area either very early spring or later August.   Stay away from primary nesting season of mid-spring to mid-summer.