Orcas.  It appears not many noticed a small pod of orcas coming through Illahee this morning (7/18/13) about 8:30 am.  Thanks to an observant neighbor we got a call that they were out in the middle of the channel.  They evidently were hunting as it took them some time to surface again, this time on the Bainbridge side.  We got a couple of photos just to document their presence, but they were at least a mile away by them.  We noticed the Kitsap Sun reported on their sittings as possible transient seal eating oracas.  The article will probably show up in Friday's paper  http://www.kitsapsun.com/news/2013/jul/18/orcas-make-an-appearance-in-north-kitsap/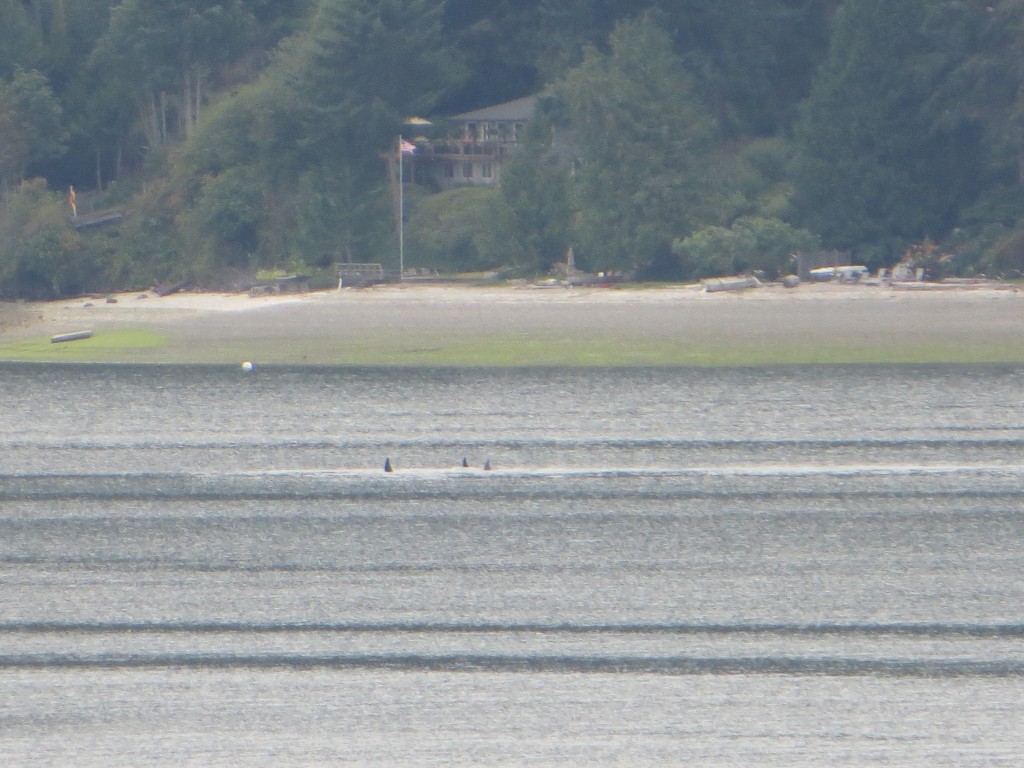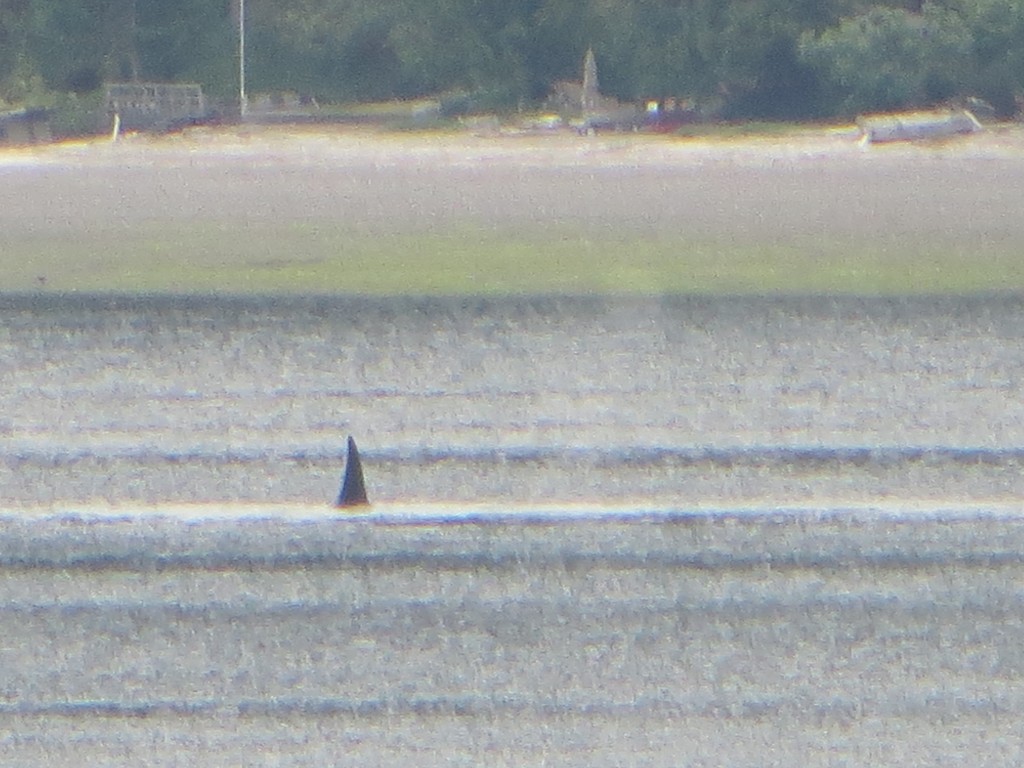 Seals.  We did notice a seal hugging the shoreline right after they went through, and then a little later saw this baby swimming by.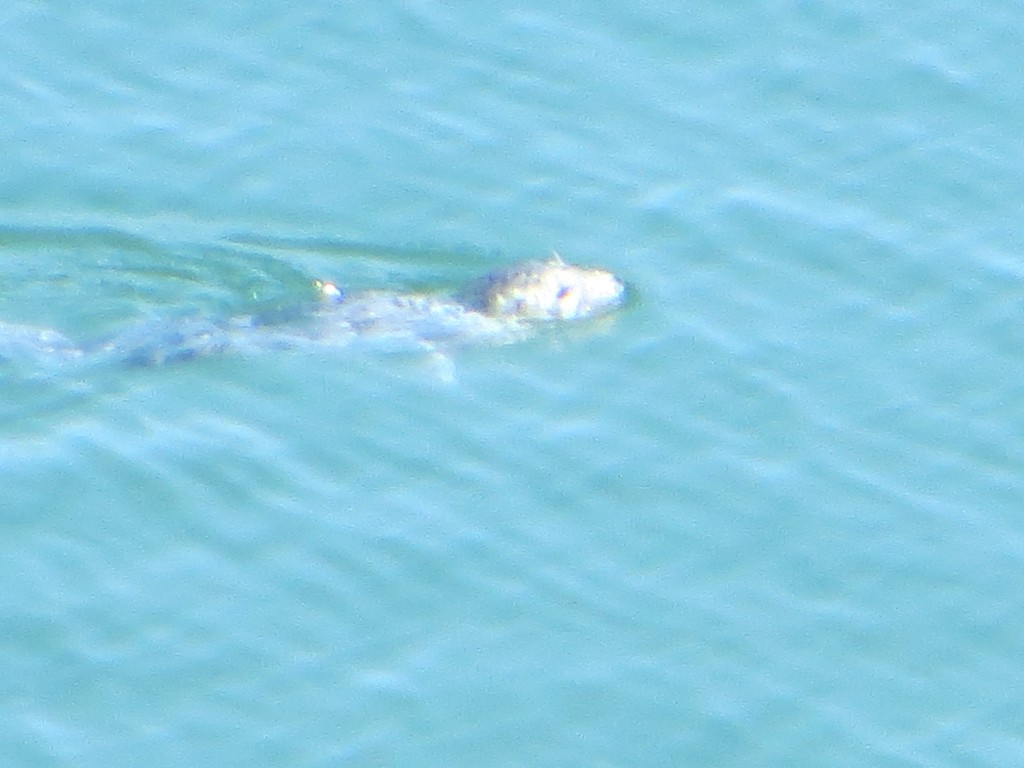 Shiner Perch.  At the dock they are catching what they refer to as pogies.  They are actually shiner perch and they don't get very big, averaging between 4 and 6 inches.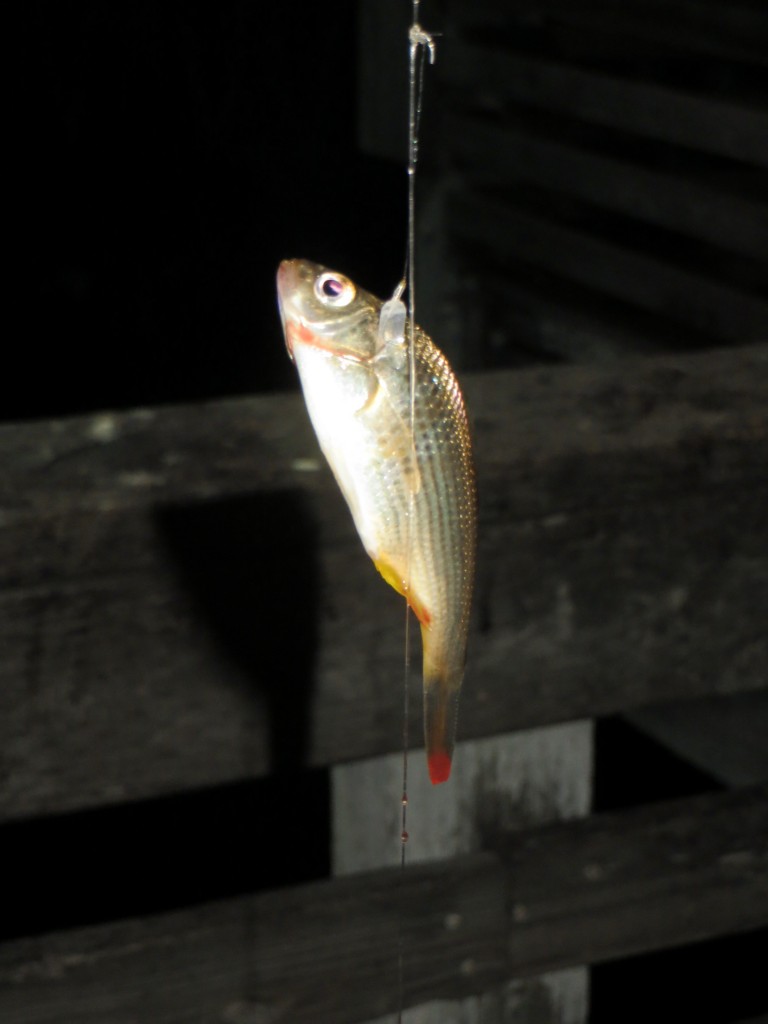 Salmon.  We noticed the following article in the Kitsap Sun on Tuesday that caught our attention.  While we like the fish story, we like it that Illahee is a recognized community in the area.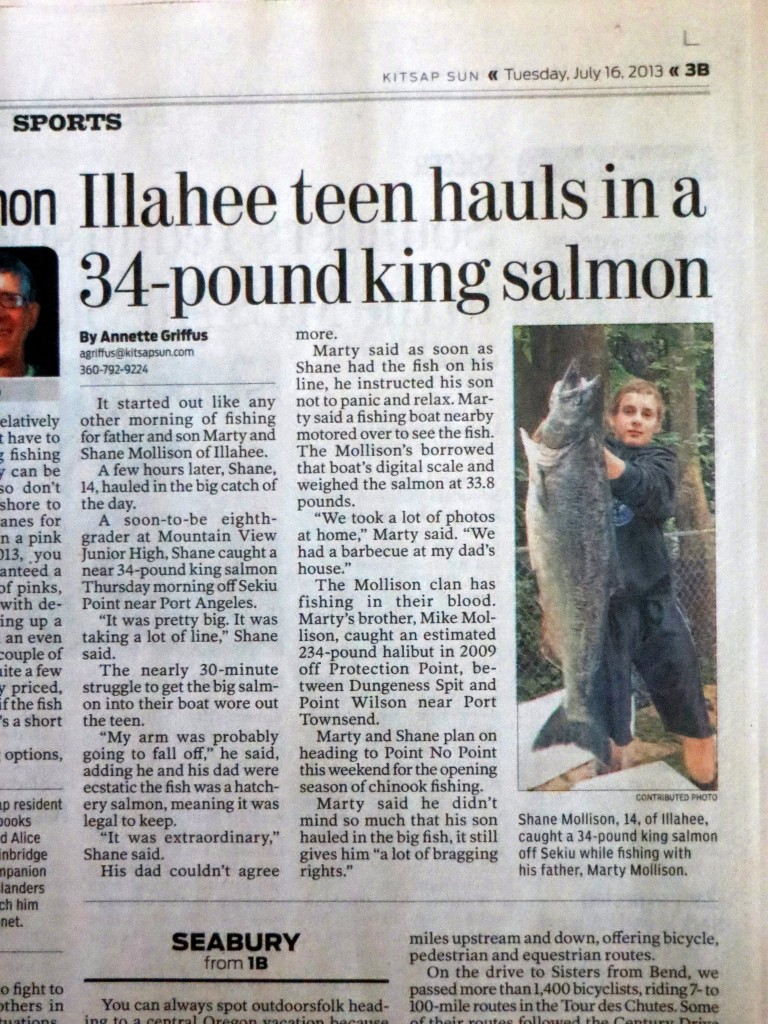 Preserve Kiosk.  Changes are coming to the Illahee Preserve kiosk, that was recently stained.  Soon there will be a more professional covering so maps and other information can be posted.  We also heard there will soon be a garbage can for pet waste as it has become a problem with many pet owners leaving their waste bags at the Preserve.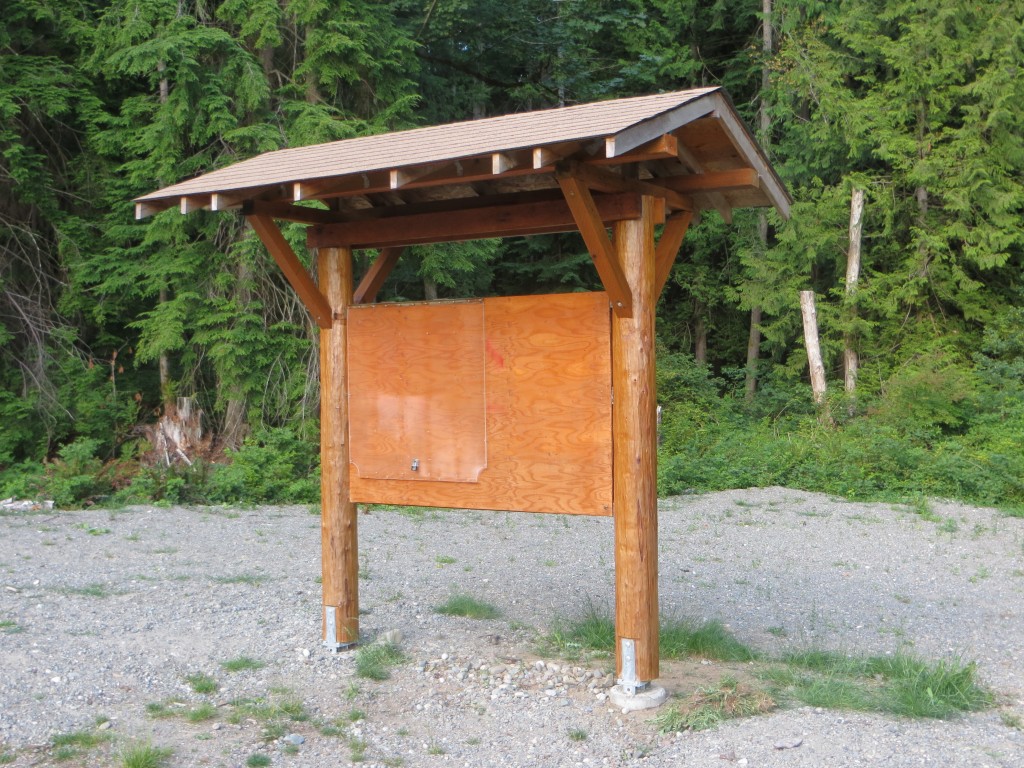 High Fire Danger.  At a recent meeting we asked who put up the fire danger signs, but no one knew.  Let us know if you know who posted the signs.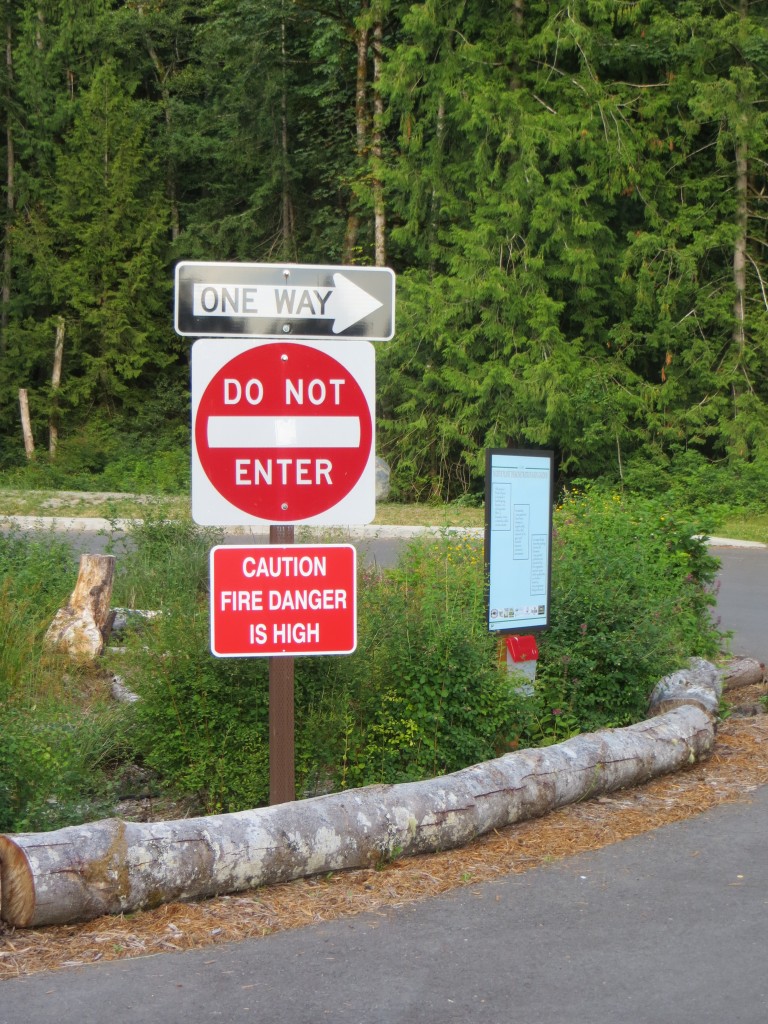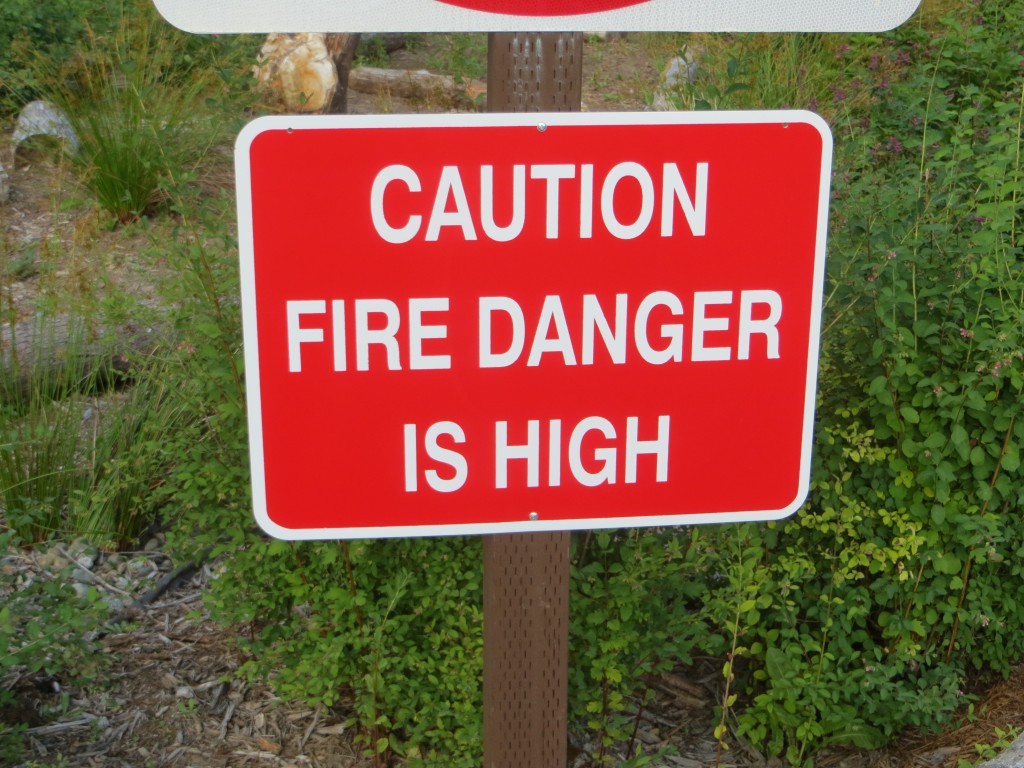 Campsite Fire Pit.  Every now and then we have people who want to camp in the Preserve in spite of the signs saying that it is prohibited.  Our biggest fear of campers, and smokers also, is of a fire.  As you can see from the photo they had a charcoal fire next to a log.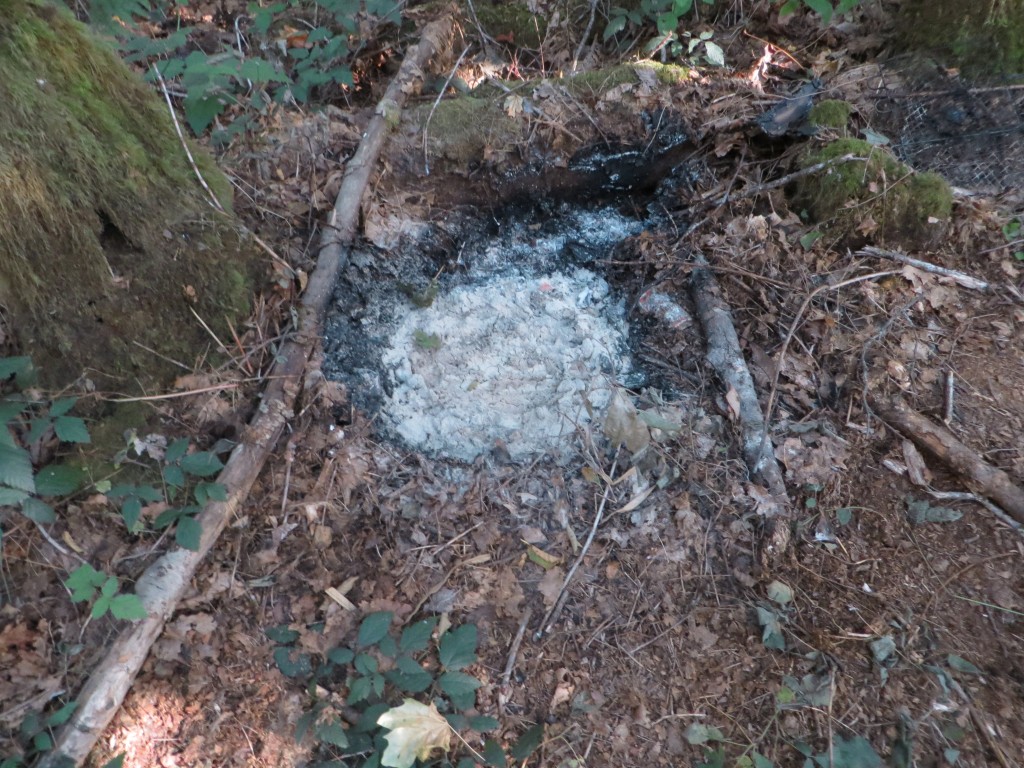 We have been told that local fire departments are not equipped to fight a forest fire.  This campsite was along a trail and the Sheriff's Department was notified and quickly posted it, and the people left soon after, except for their tent, which eventually disappeared.