Blueberries.  We were asked not to divulge the location of this Illahee blueberry patch that had some amazingly large blueberries.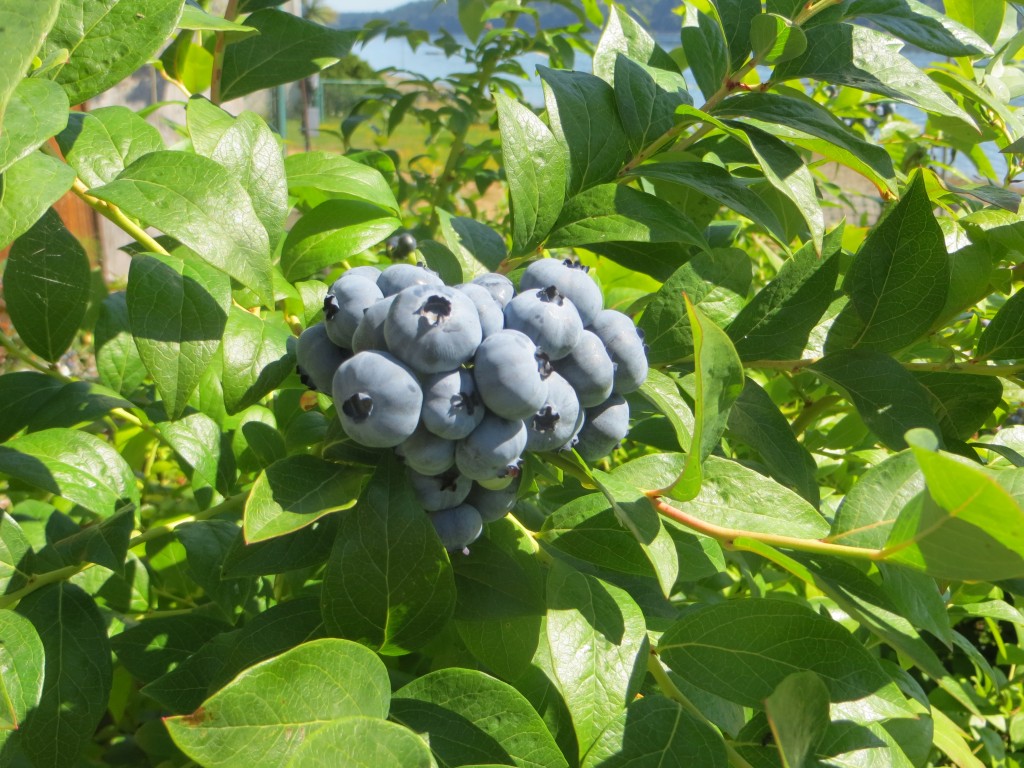 Baby Seal.  Just after the pod of orcas came through last Thursday we found this baby seal on the beach.  We heard mother seals will often leave babies on the beach and come back for them later on, so we didn't touch it or bother it.  However, the next day we discovered the seal dead a little further down the beach.  Don't know if its death had anything to do with orcas, but if the mother seal succumbed then it might have.  We were amazed at the photos in last Friday's Kitsap Sun (7/19/13) of the orcas in Liberty Bay.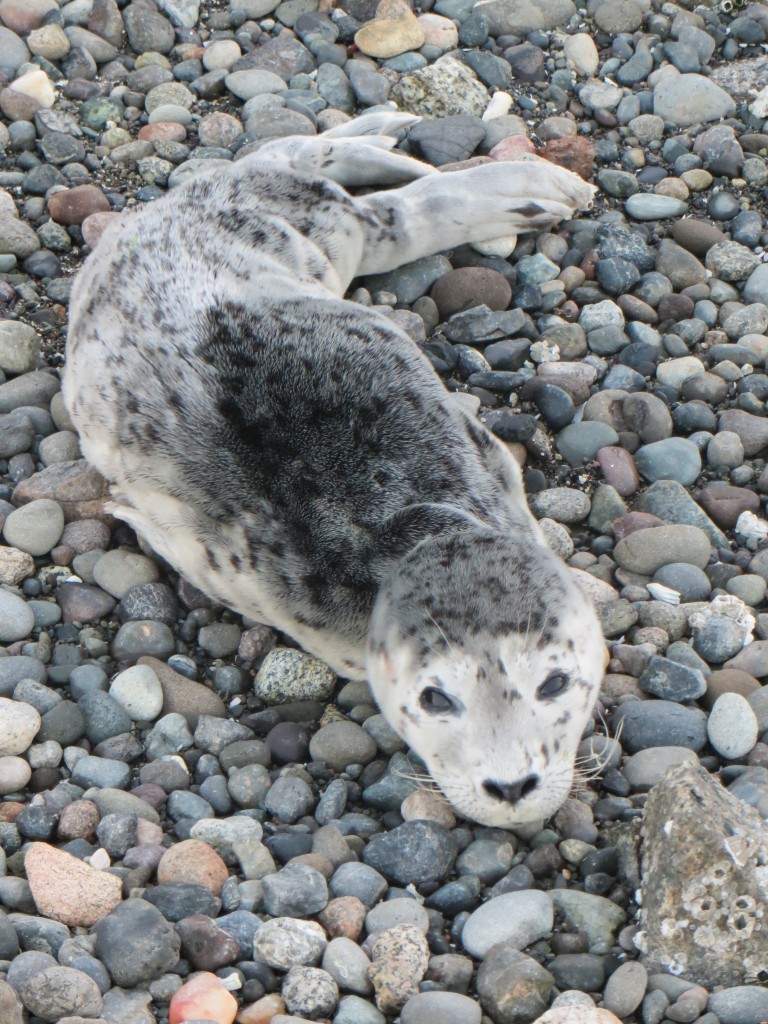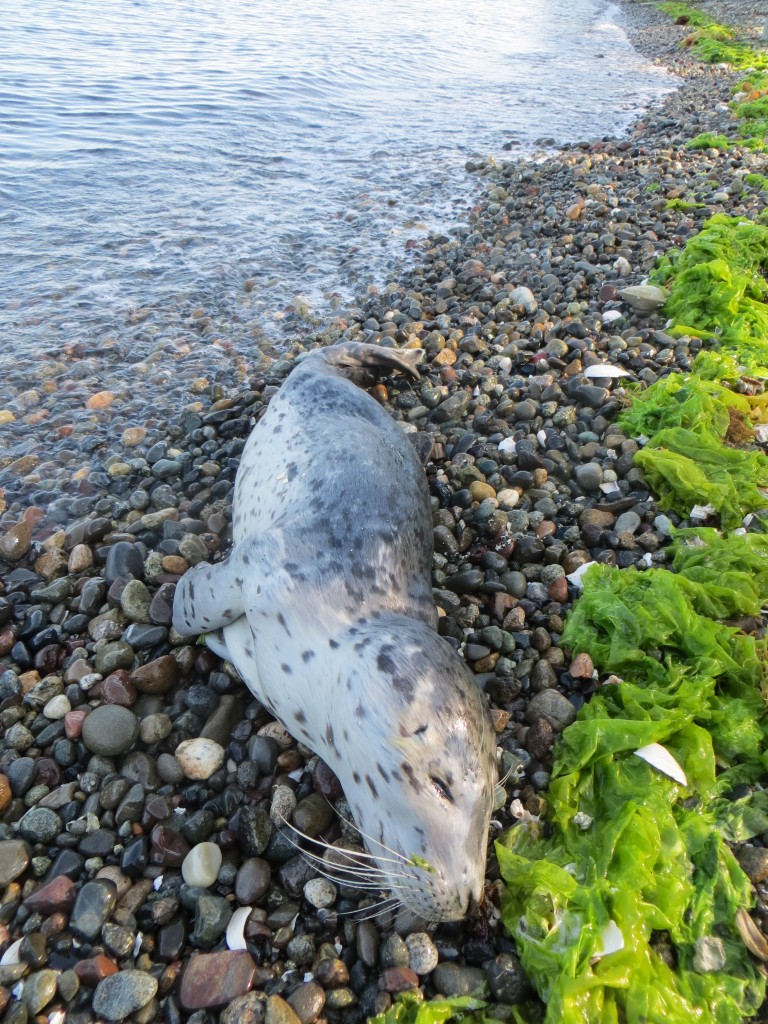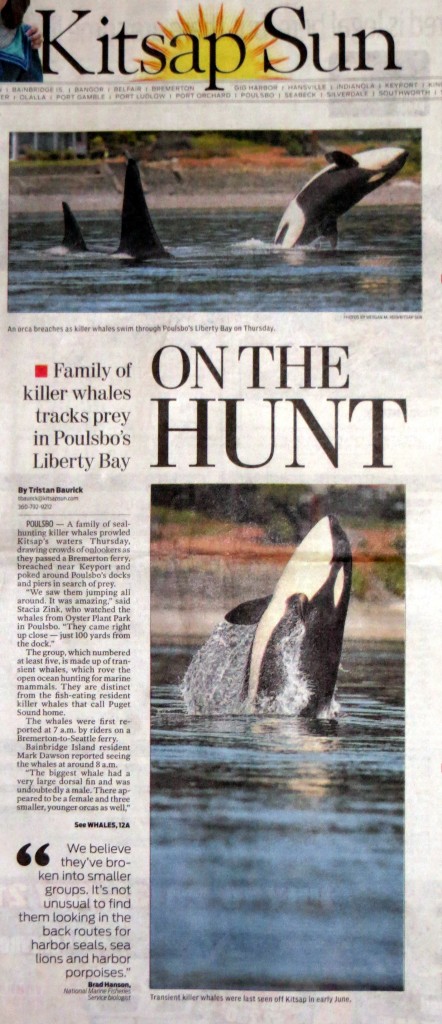 Mushrooms Identified.  We had several responses regarding the identification of mushrooms in the Illahee Preserve.  They were: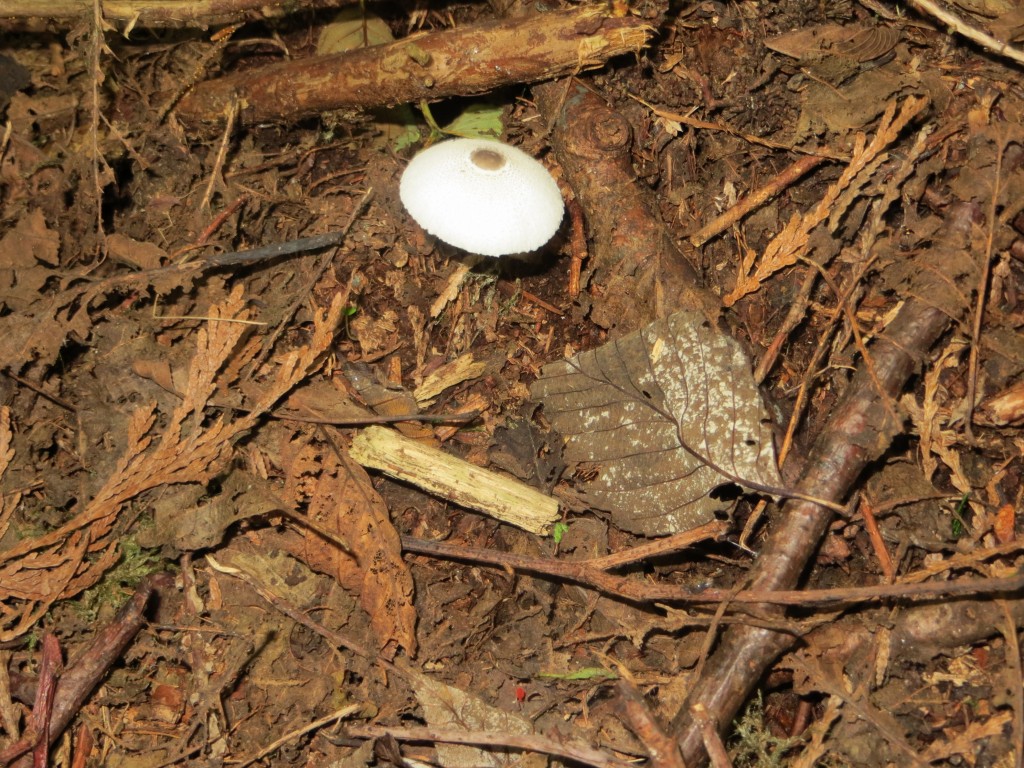 Those mushrooms are likely Lepiota atrodisca or similar.




Also called Black disc lepiota, and is described as a small white mushroom with purple/brown "eye spot" with white gills, whose habitat is second growth forest.
New Sign.  We noticed a new sign at the bottom of 3rd Street.  We also heard some residents have asked that wildlife signs be put up to caution drivers that wildlife are present along our roads.  We will let you know what they find out.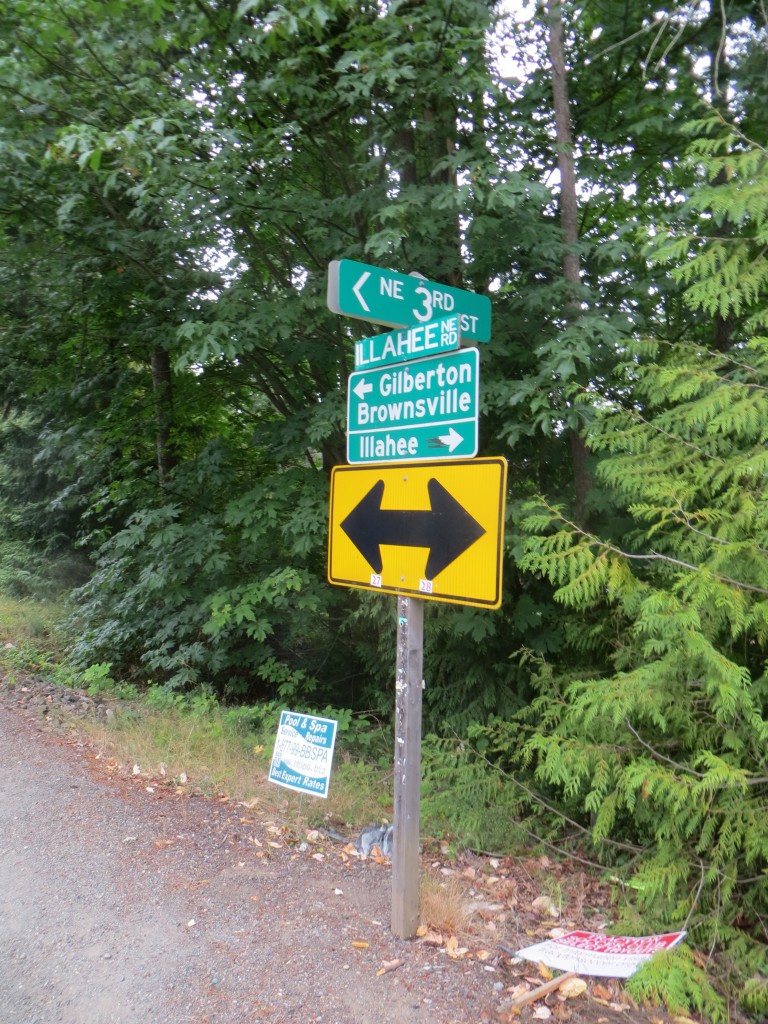 Deer.  Just like the baby seal, this story has a sad ending.  The other day we photographed a mother with two fawns.  Today the mother appeard to be alone.  We heard one fawn was hit near the Illahee dock, and another one yesterday south of the dock along Illahee Road.  The Kitsap County road crew picks up the dead deer if they are in the right-of-way and the number to call is 337-5777.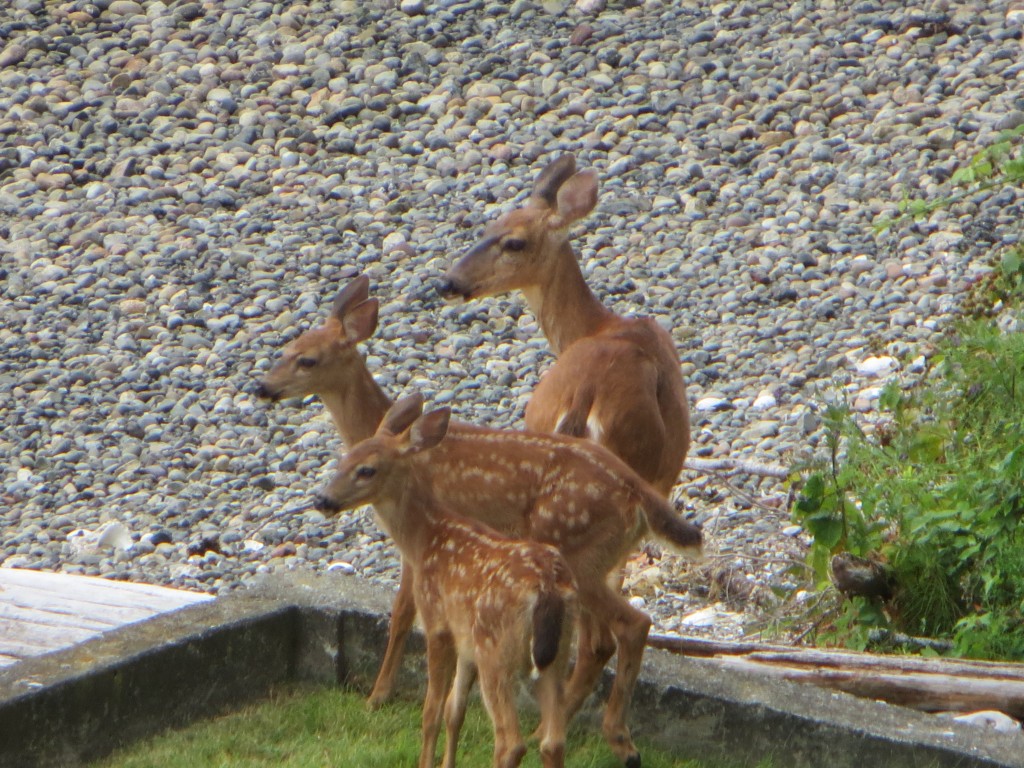 Bear Scat?  We received a photo of what they thought appeared to be bear scat.  It looked like deer scat to someone else who had a big doe that frequented thier property, but the first party said there were other signs that indicated it could be a bear.  We know there have been bear around Illahee before, in fact we had reports several years ago of a bear that came through Illahee, including one of it sitting in an apple tree eating apples near Illahee State Park.  A few years earlier the Department of Fish and Wildlife (DFW) brought in a bear trap in north Illahee like the one below, but the property owners never did hear back if they caught the bear.  We saw this one last weekend while attending a birthday party north of Poulsbo.  Someone asked if it could have been a cougar trap, but we said it was baited with donuts and other pastries, so it was definitily trying to get a bear.  As for possible cougar sightings, we heard someone say they throught they saw something big with a long tail near the Cheney Estates, and they said it must have been a cougar.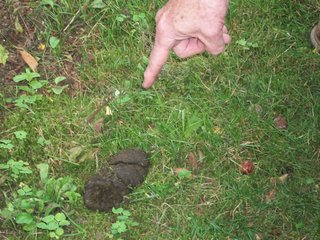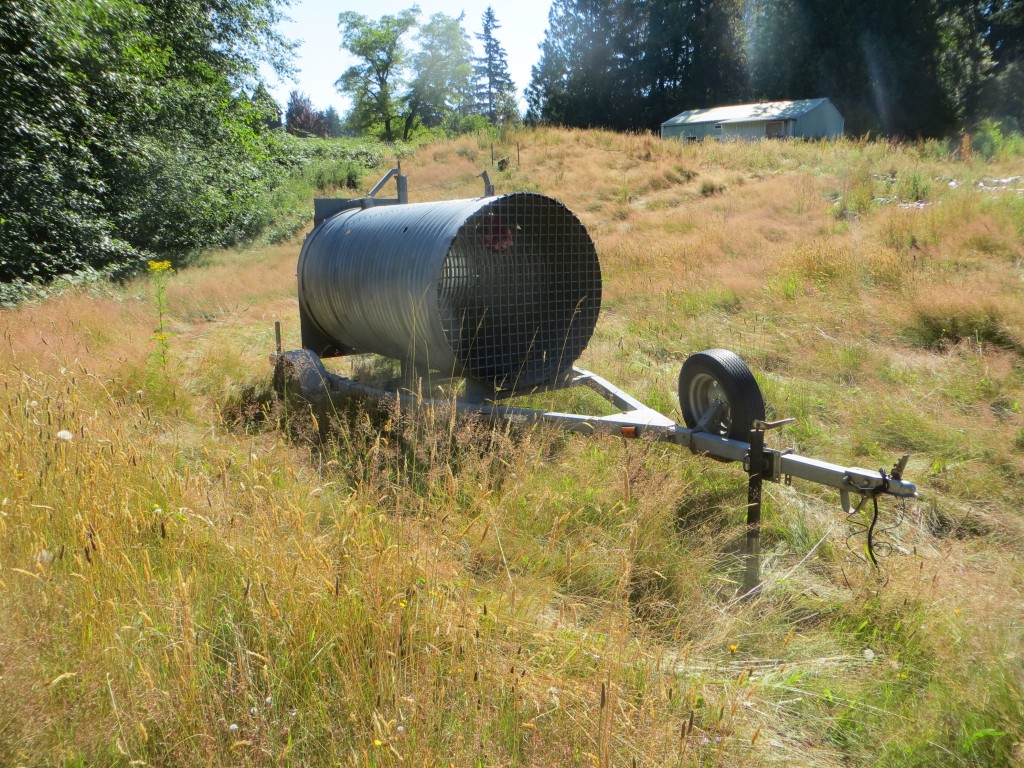 Wildlife Sightings.  Let us know of wildife sightings, especially those that are rare for Illahee.