Wildlife Photos.  The first photo is of a hen mallard among some dried out lily pads at the pond at the end of Johnson Road.  The second is of a bald eagle having a bad feather day.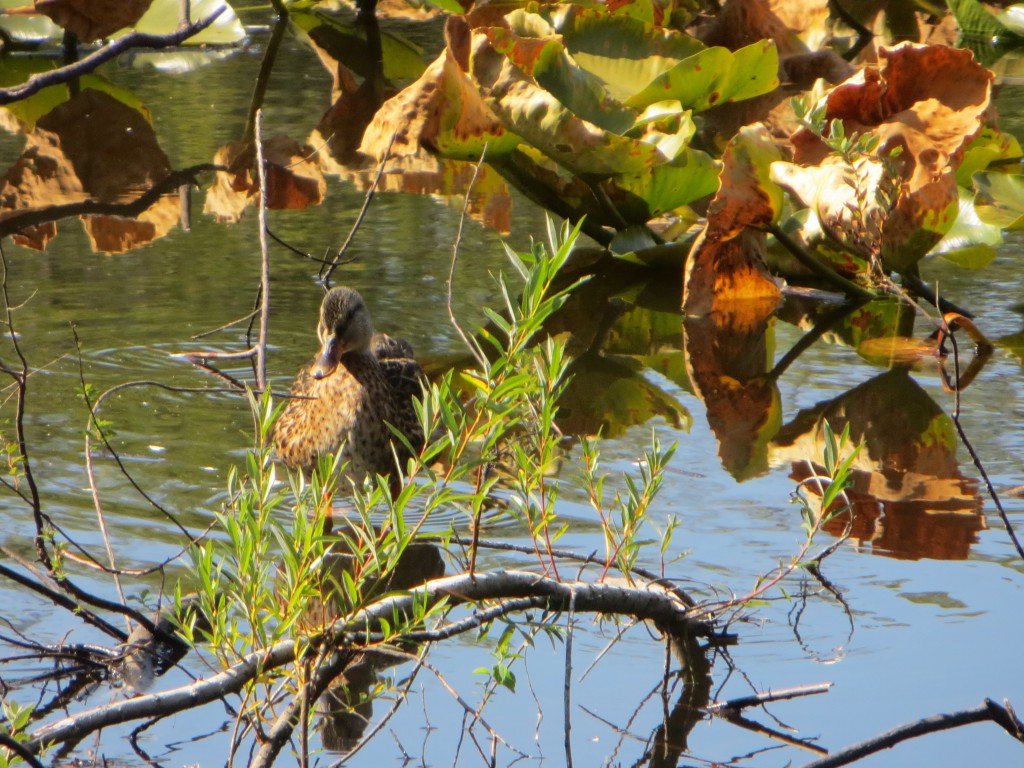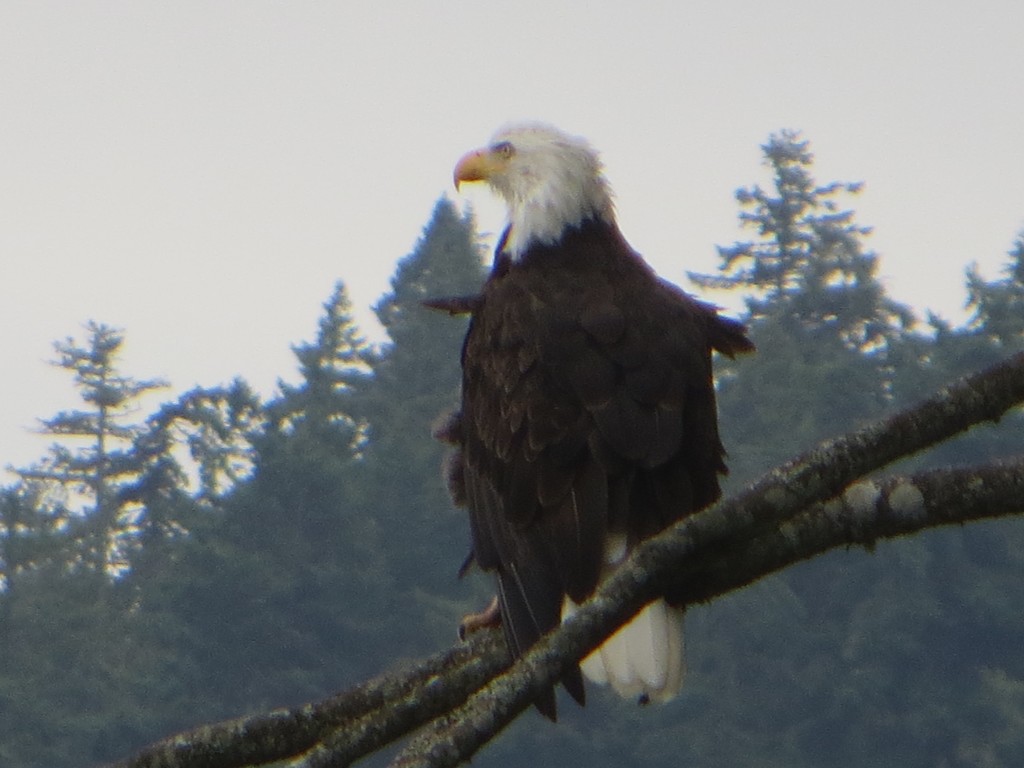 Illahee Day on Saturday.  Illahee Day is being held this Saturday (8/17) at the dock and the Port meeting room area from 4-6 pm.  See the notice below.
The Port of Illahee party is set for  Saturday August 17 from 4pm to 6pm. The port will supply food and beverages – we invite all port residents to come  eat and  meet your neighbors.

Preserve Trail Markers.  As you may know we ran out of maps showing the Illahee Preserve trails.  Additionally, the old maps became obsolete with the trail markers installed by Leadership Kitsap last year.  Also, this year a new trail was put in providing essentially a loop Hall of Cedars trail.  Today (Monday) new trail markers (numbers 34 & 35) were installed for the new trail.  Hopefully a new map will now be prepared as nearly every time we walk the trails and find new users, they aren't sure where they are and want to know how to get back to where they are parked.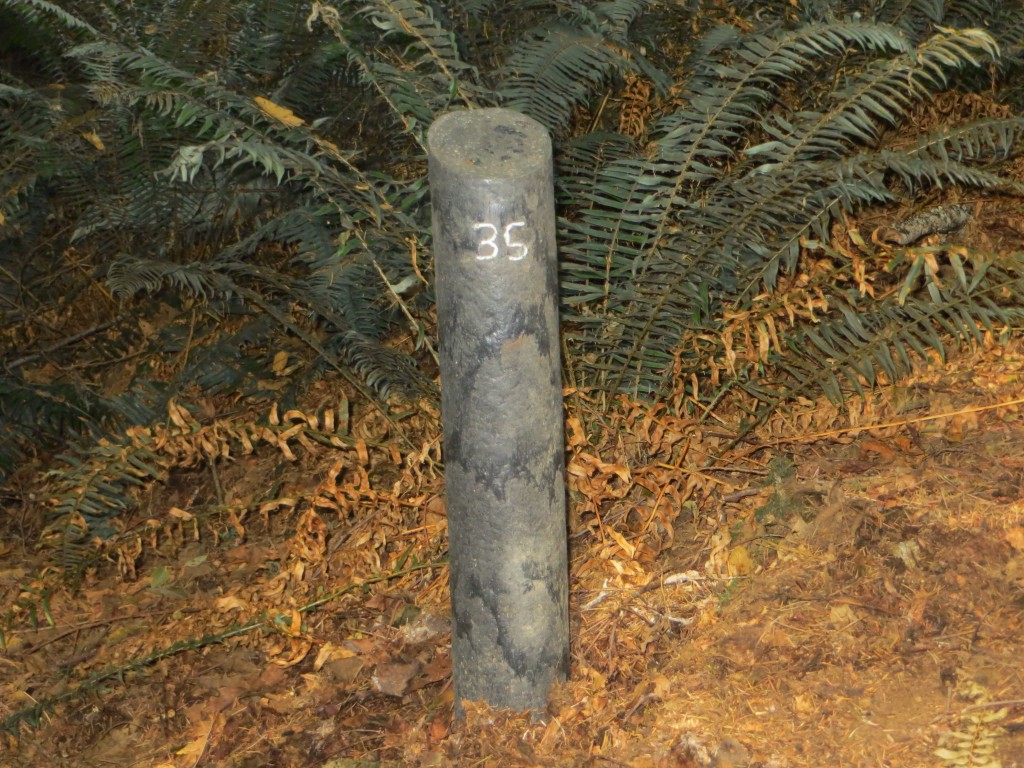 Wood Chip Piles.  A number of loads of wood chips were recently placed at the Almira entrance to the Preserve and tonight we noticed volunteer workers spreading the chips.  Nearly all the work done at the Preserve is done by volunteers, and often users want to know how they can help.  A list of projects is being prepared and we will let everyone know when work parties are being planned.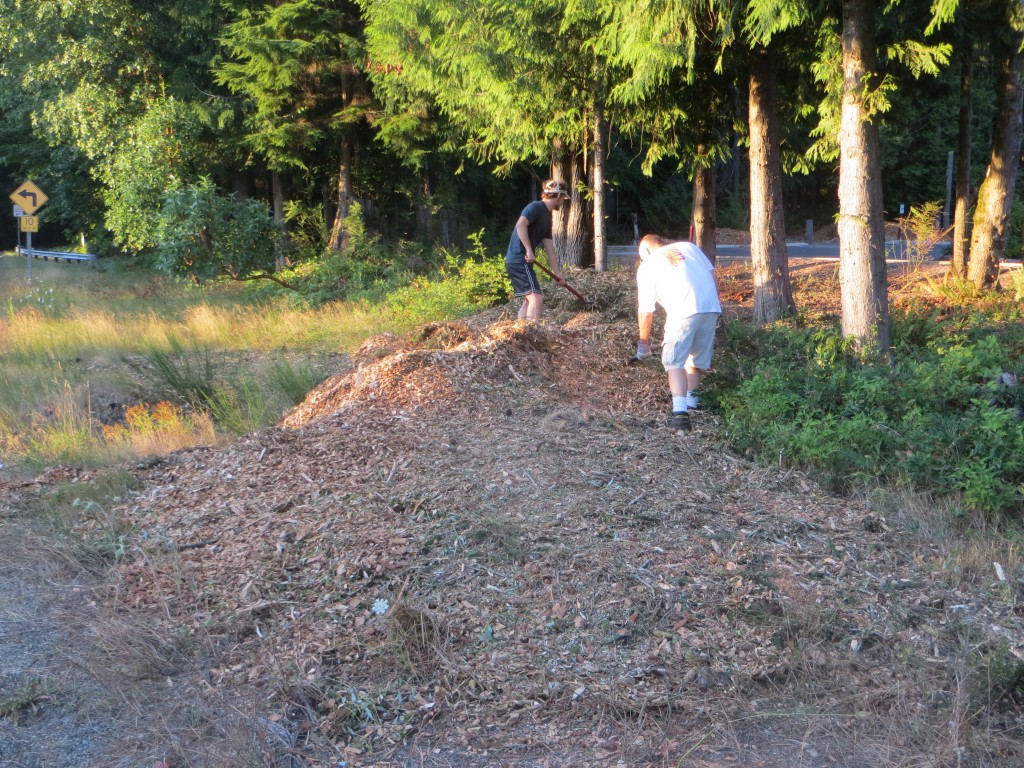 Trail Maintenance.  Many users help keep the trails clear of limbs and debris, but sometimes chain saws are needed to clear downed trees.  We noticed this Pacific madrona earlier today, reported it in the afternoon, and later this evening it had been cut up and cleared.  Thanks to the East Bremerton Rotary and the Illahee Preserve Stewardship members for keeping the trails clear and clean!!!!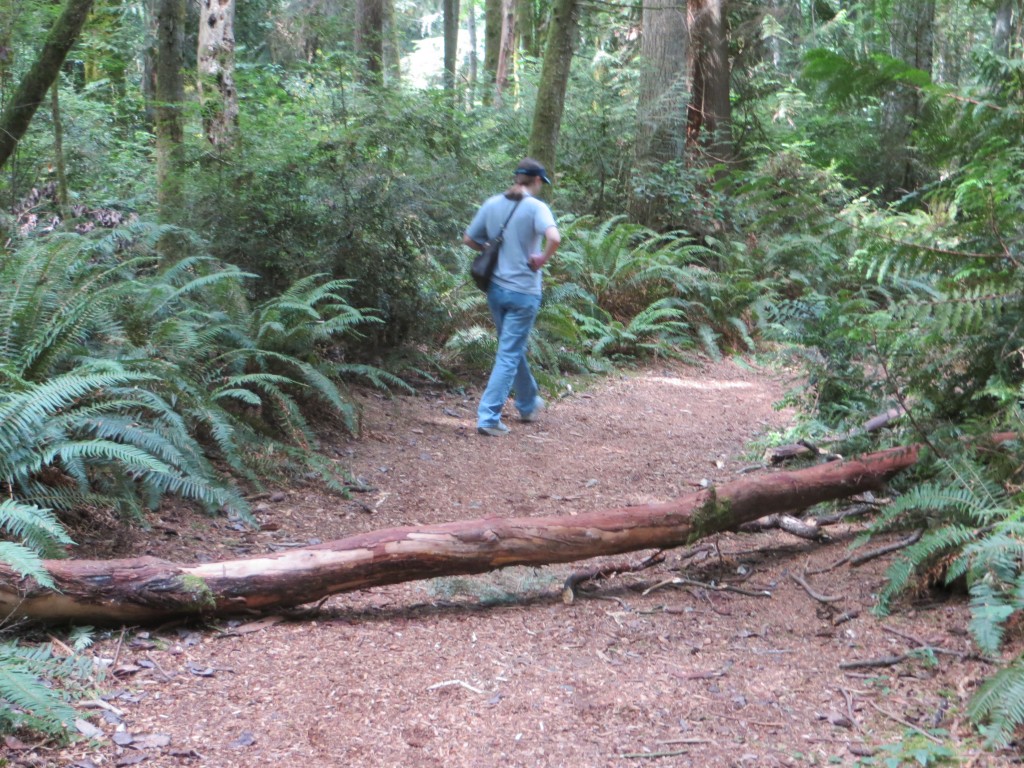 Illahee Creek Headwaters.  We wanted to see how low the pond at the end of Johnson Road has gotten with so little rain this summer and noticed the monitoring gage that has been installed.  The pond is the headwaters of the North Tributary of Illahee Creek and appeared to be down about 2 feet.  We know an engineering firm is investigating how best to controll the storm surges impacting Illahee Creek and the gage is a part of their efforts.  We are receiving periodic updates on the project and will pass on any new information.