Passing Ships.  The Lady Washington has been in the area and passed through Illahee to Brownsville, and then again on its way to Port Orchard.  The first two photos were sent to us with the note below.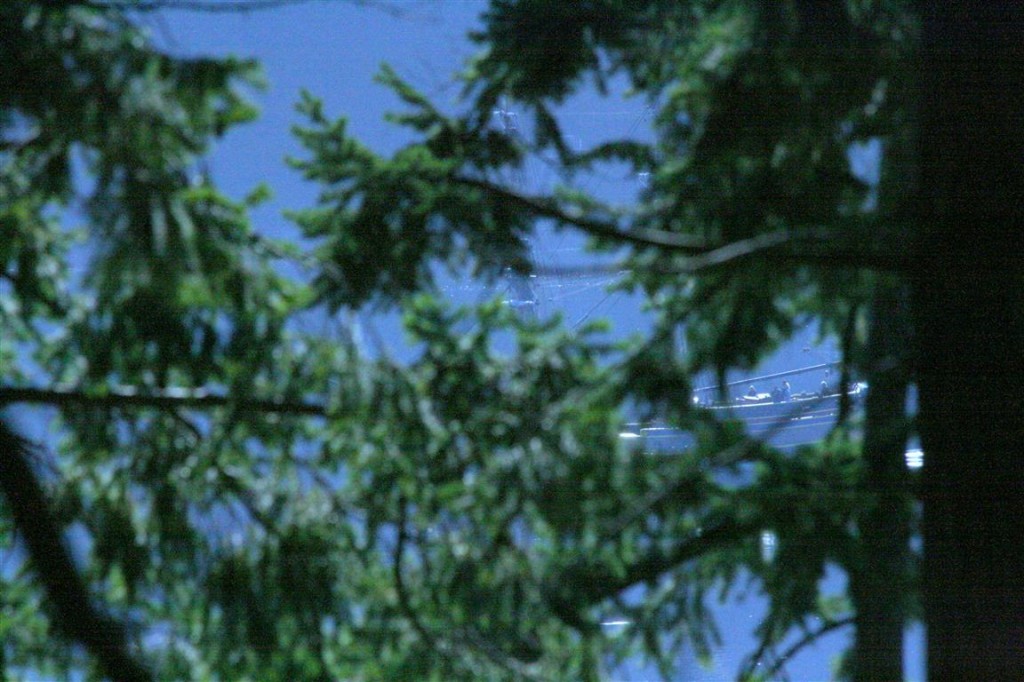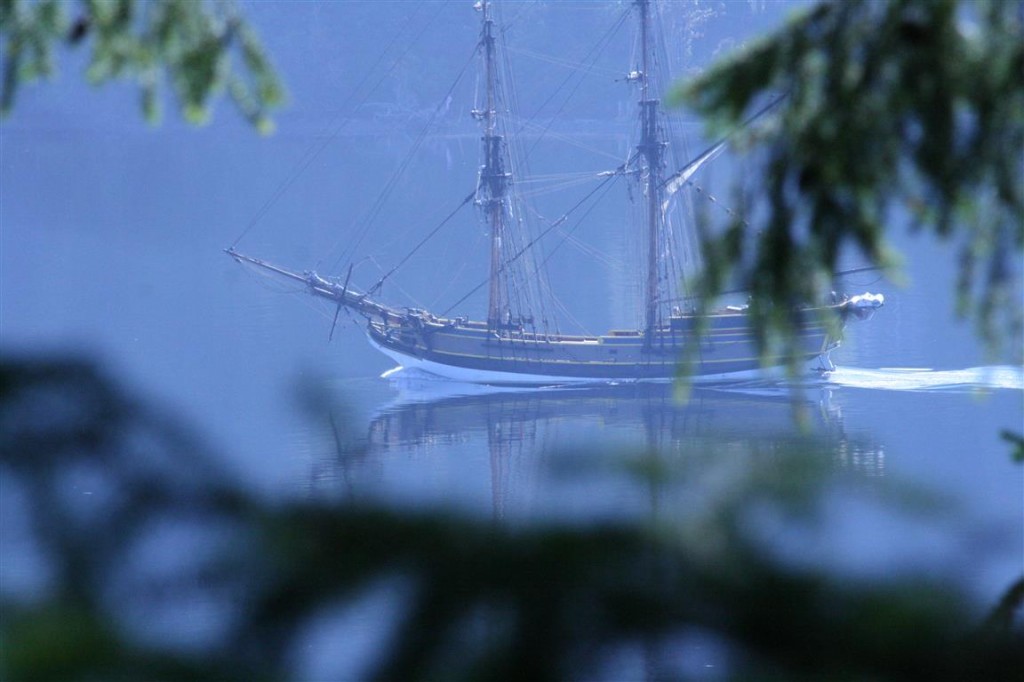 My idea of how it might have been for the first natives to see a ship… .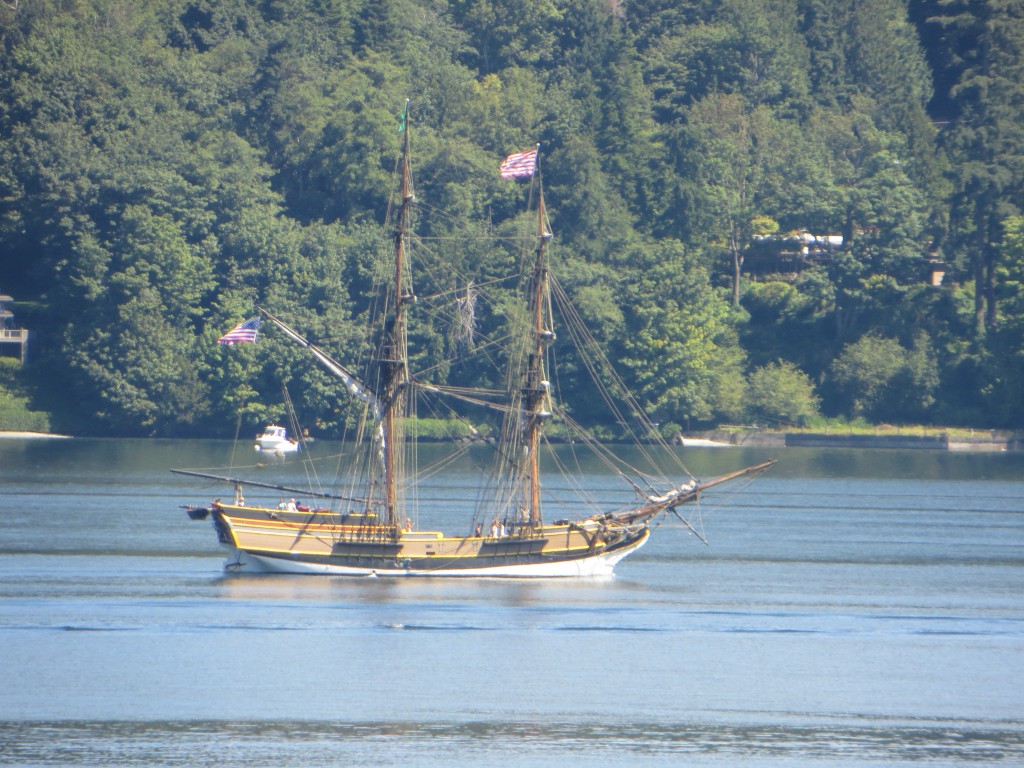 In our last Update we had a photo of a ship obviously going to the shipyard and got this response:
The ship is a civilian manned underway replenishment ship operated by the Military Sealift Command (MSC)  There are a couple of them at the shipyard, possibly for work, maybe something else, but they don't have numbers, just names – painted on the bow and stern.  They are for all intents and purposes 'merchant ships' but they do often carry a communications group of active Navy personnel.  They are owned and operated by the Navy. Note the gold band on the funnel and the orange lifeboats on each side.
Illahee Day.  Thanks to the Port of Illahee commissioners for what we thought was a very successful Illahee Day!  Lots of good comments about being able to meet old and new neighbors.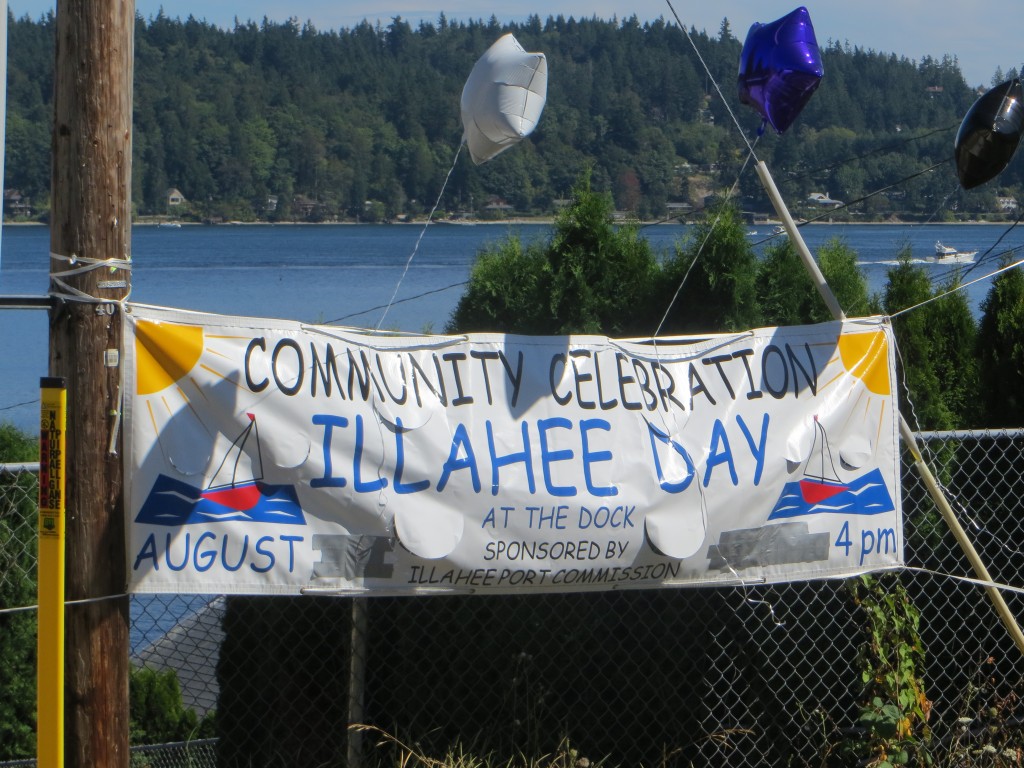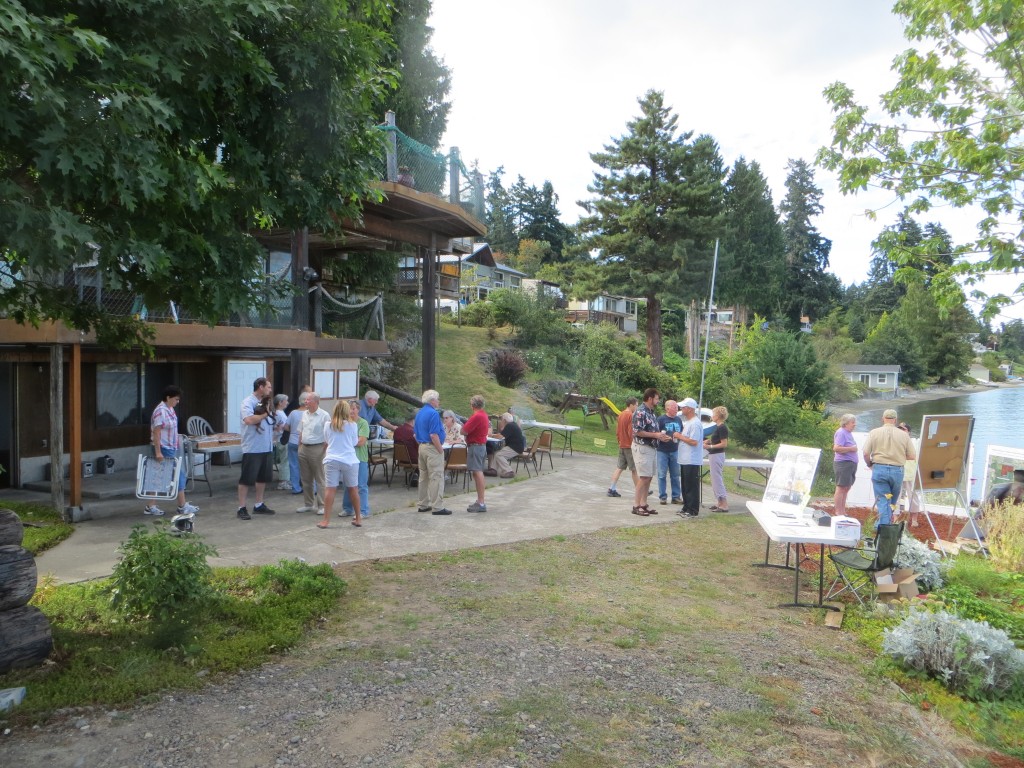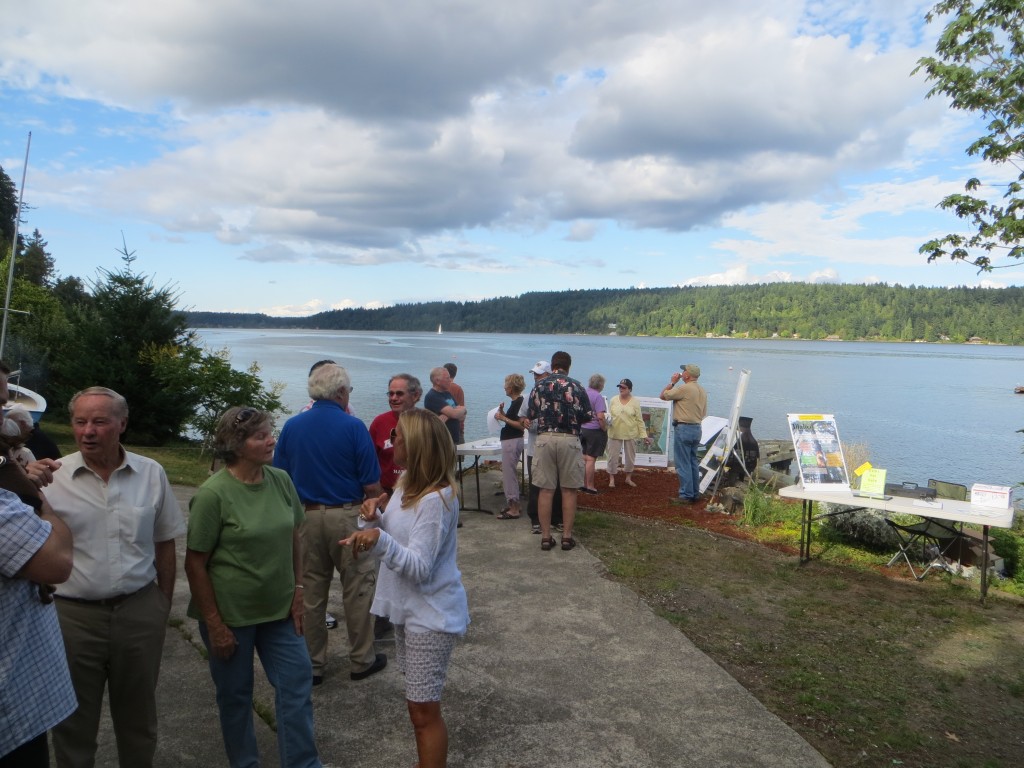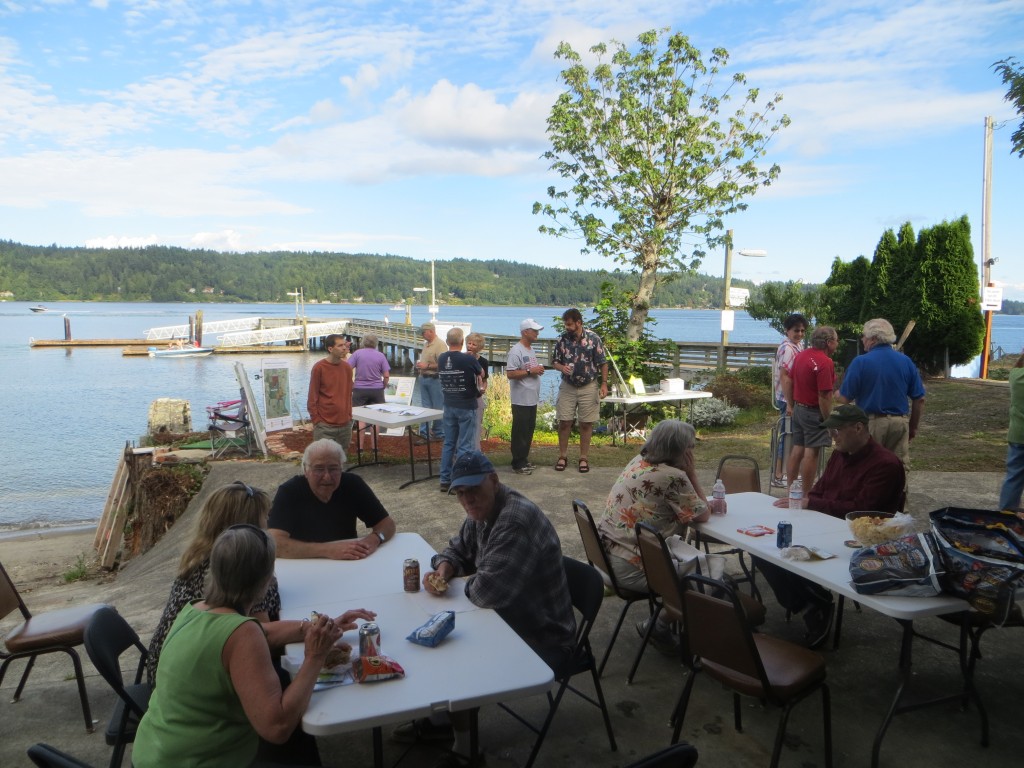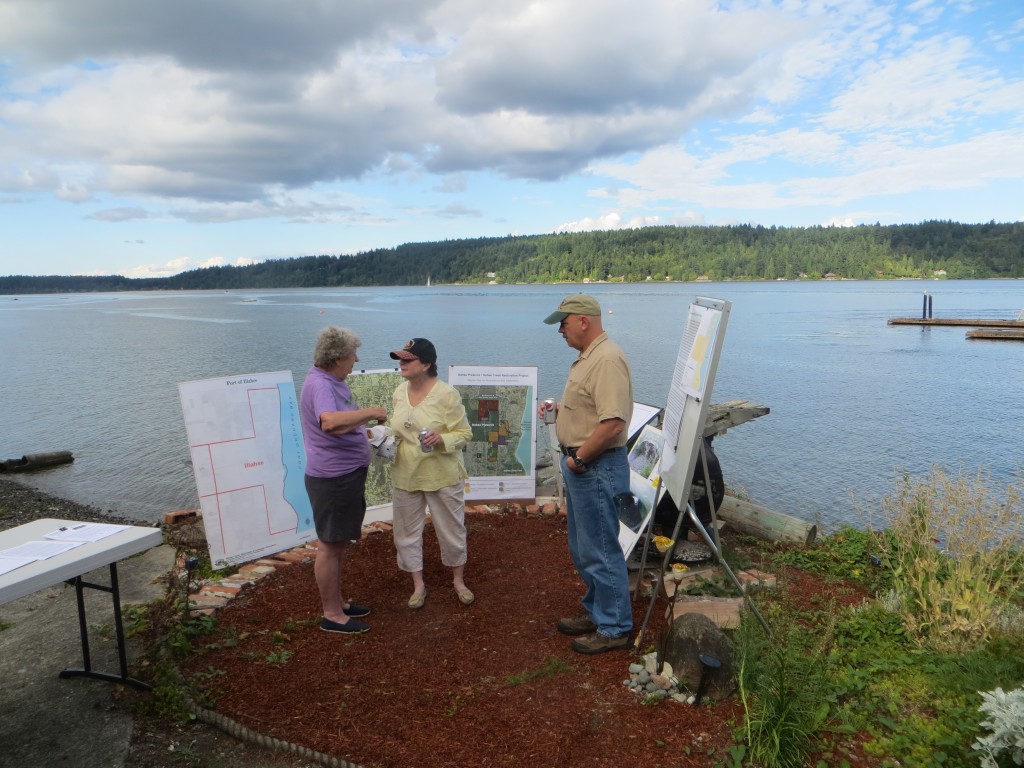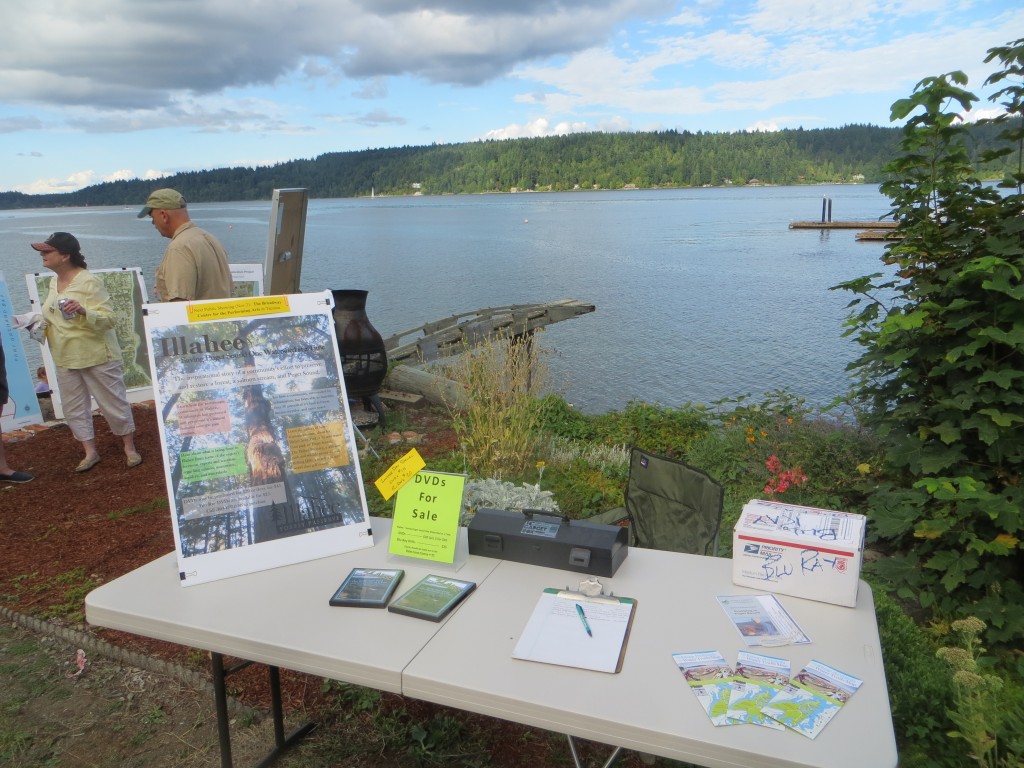 Preserve Garbage.  We received lots of questions today (8/18) as to whether someone dumped their garbage next to the new garbage can at the Illahee Preserve's Almira parking lot.  It turns out this was the remains of an old homeless camp well hidden back in the Preserve.  We don't know who did all the work to haul it out, but we thank them!!!!   Let us know if you know who we should be recognizing for accomplishing a dirty and difficult task.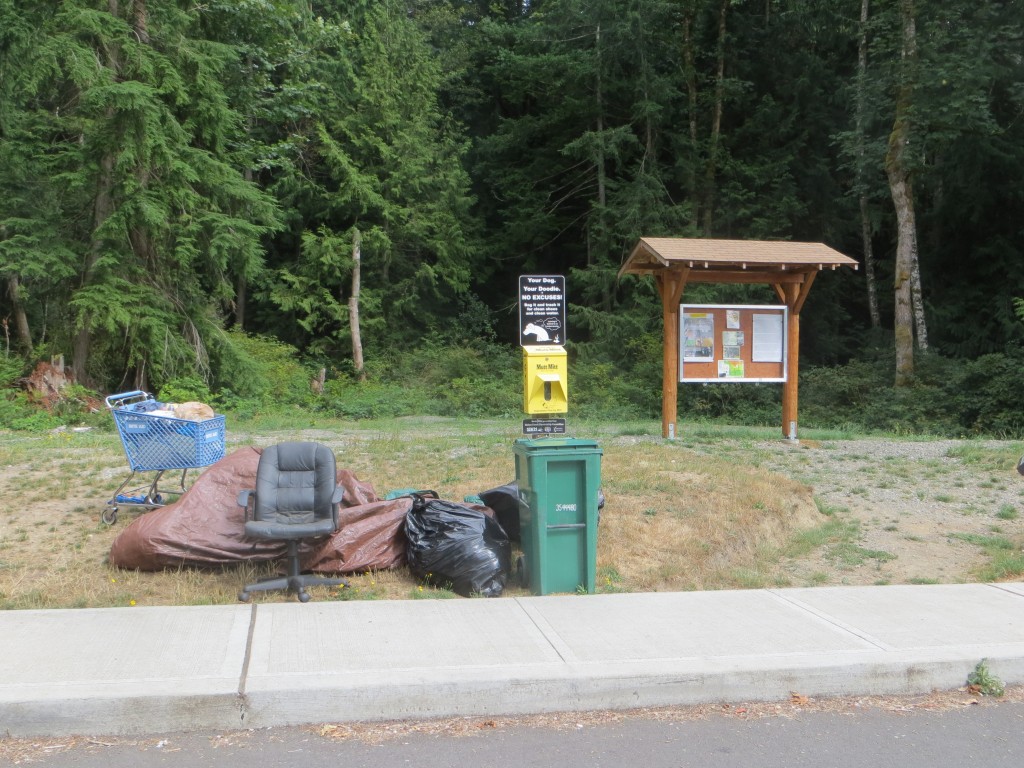 Kiosk Postings.  Some new posting went up on Sunday on the kiosk at the Almira parking lot, including an "intersection marker number map" pending a new Preserve trail map that is in the works, but slow as it being planned by already busy volunteers.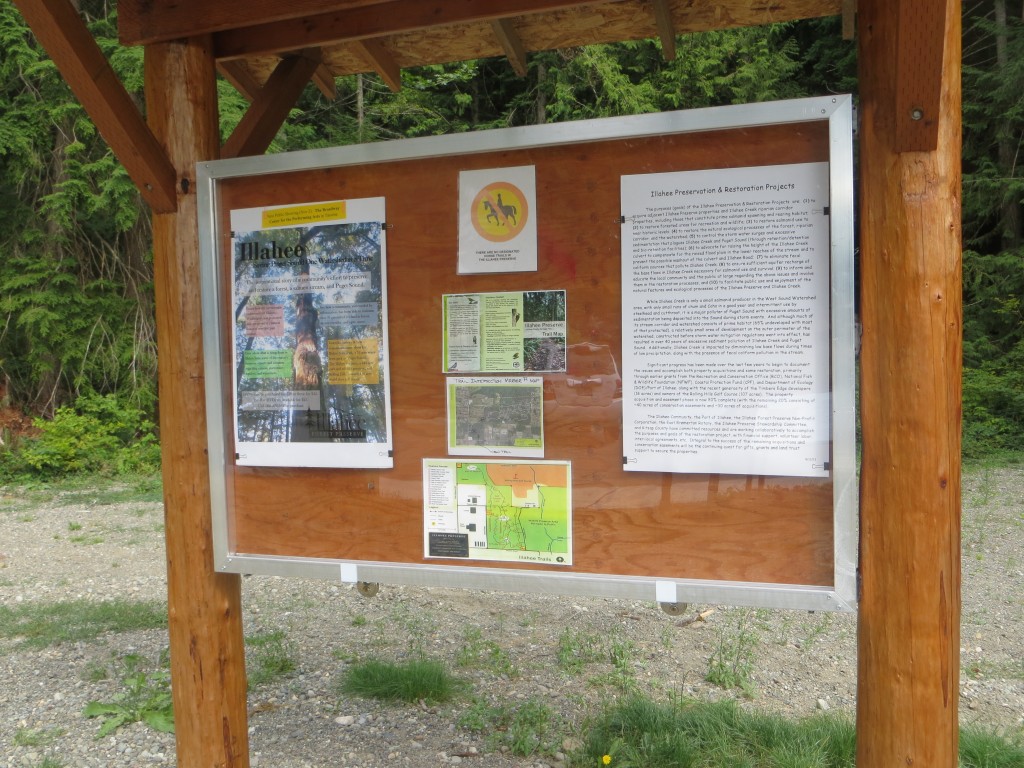 Illahee Preserve Meeting on Tuesday.  The Illahee Preserves group meets on the third Tuesday of each month, which is this Tuesday (8/20) and their agenda for this meeting is to go over what they would like to see in a 2014 grant, that will be prepared soon.  Visitors are always welcome.  They meet at 6:30 pm in the Port of Illahee meeting room which is the lower level of 5500 Illahee Road (the same location where Illahee Day was held). 
Noisy Seal Response.  We had a great response, and follow-up to the "noisy seal" report.
Jim, really?  Waterfront owners complain about noisy seals?

Good response!!! —  but if you heard this one seal you might understand why the post.  I/we heard him last year and he makes a constant whining/crying sound that the other night went on for over two hours – imagine the sounds of a baby crying for two hours outside your open bedroom window.  He/it definitely is not your average seal as we enjoy the wildlife and generally all their sounds.  This one just carries on a little too long and too loud.  But, I like your response.  We are blessed to have this be our only complaint, when across the Sound they are dealing with urban noises, including sometimes gun shots.
Lost Dog.  We like to post photos of those missing pets – this one being of a lost dog.