Illahee Website.  We often forget about the Illahee website since there are just under 500 who have requested to receive these updates via email.  All the updates are available on the website (and are archived there). But thanks to the generous support of primarily Tom Brittell, we have an Illahee weather station, and now an Illahee webcam in the works.  If you haven't looked at the website, the address is simply illaheecommunity.com.  Some of the information on the website needs to be updated as we have been concentrating primarily on the updates at this point.  If anyone would like to help, we would appreciate it.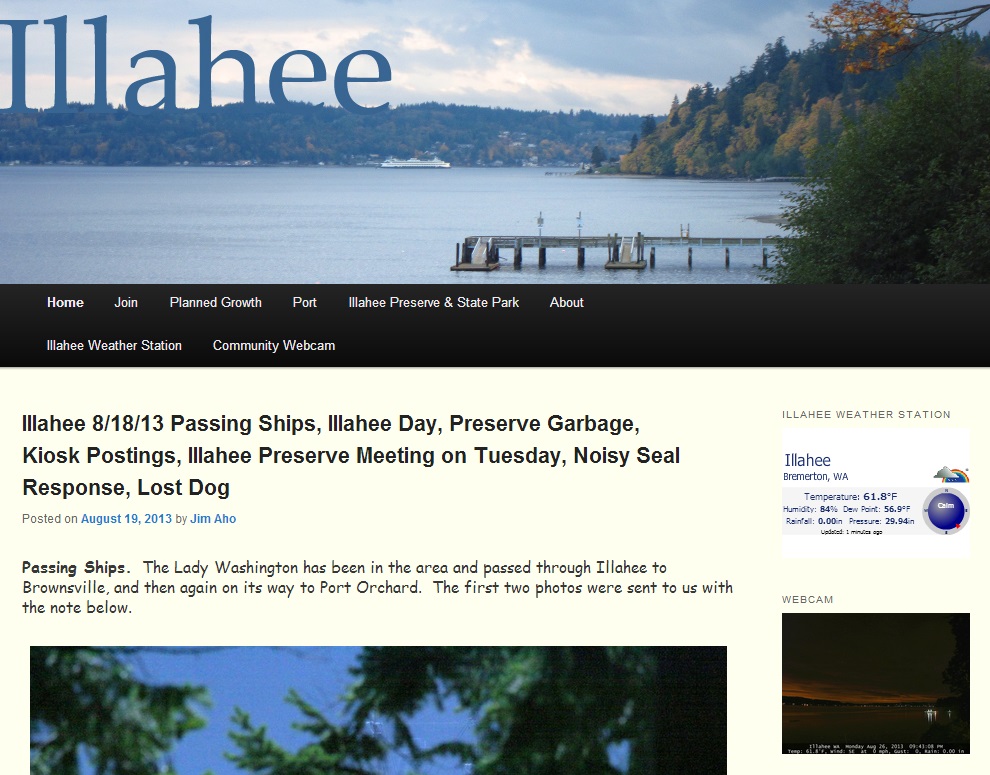 Illahee Webcam.  We mentioned in an update months ago about our dream to have an Illahee webcam.  It has been quite a struggle to get it going and operating 24/7 for more than a day or two, but in spite of some real problems to resolve, it appears to be ready to share.  It is on the illaheecommunity.com website on the right-hand side just under the weather data.  Simply click on the photo or the top navigation bar "Community Webcam" and it will bring up a larger display and several daily timelapses of the current day and the previous day, along with some archived days.  Each day starts at midnight and takes a minute or two to go through 24 hours.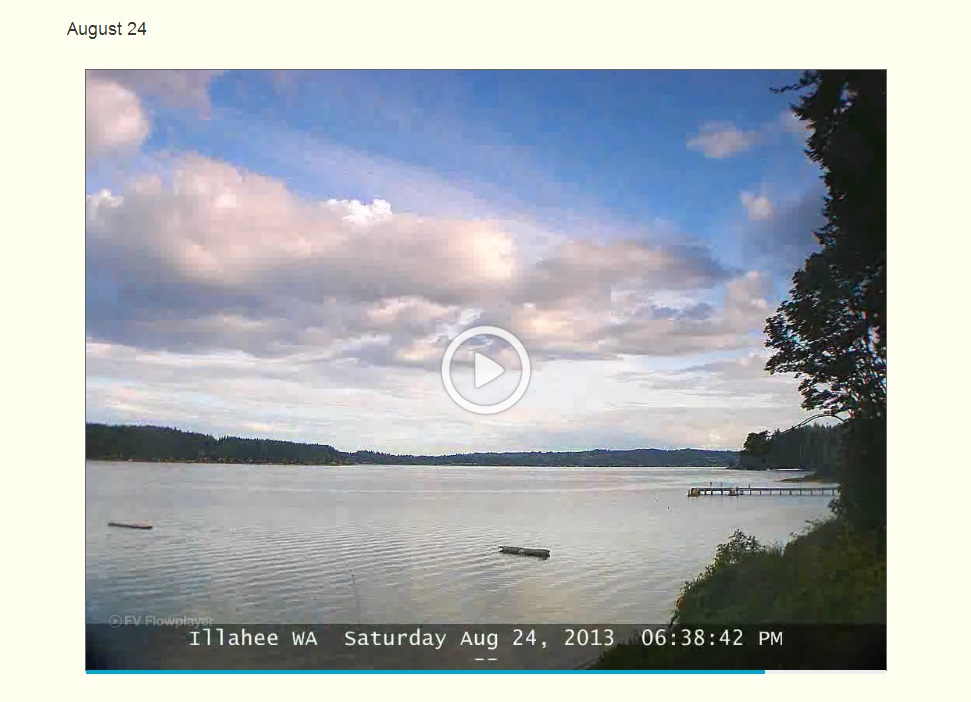 Illahee Weather Station Data Added.  We took a photo of the temporary setup, which shows the laptop and the weather station, and then a photo of the weather station.  The weather data is at the bottom of the timelapsed coverage.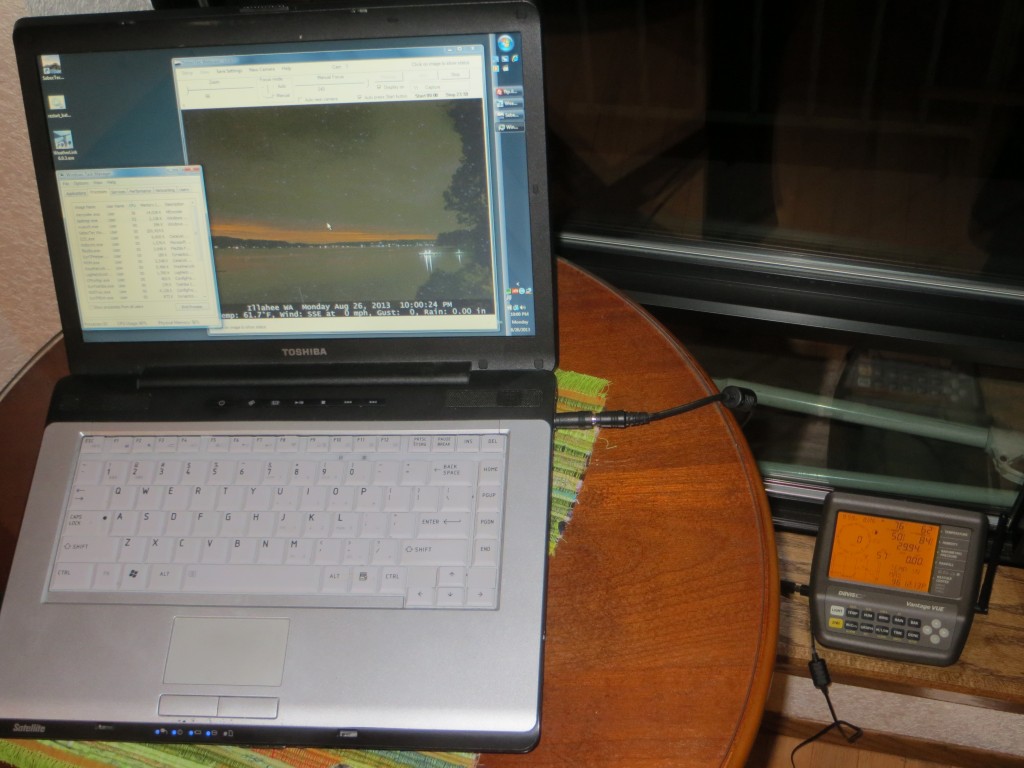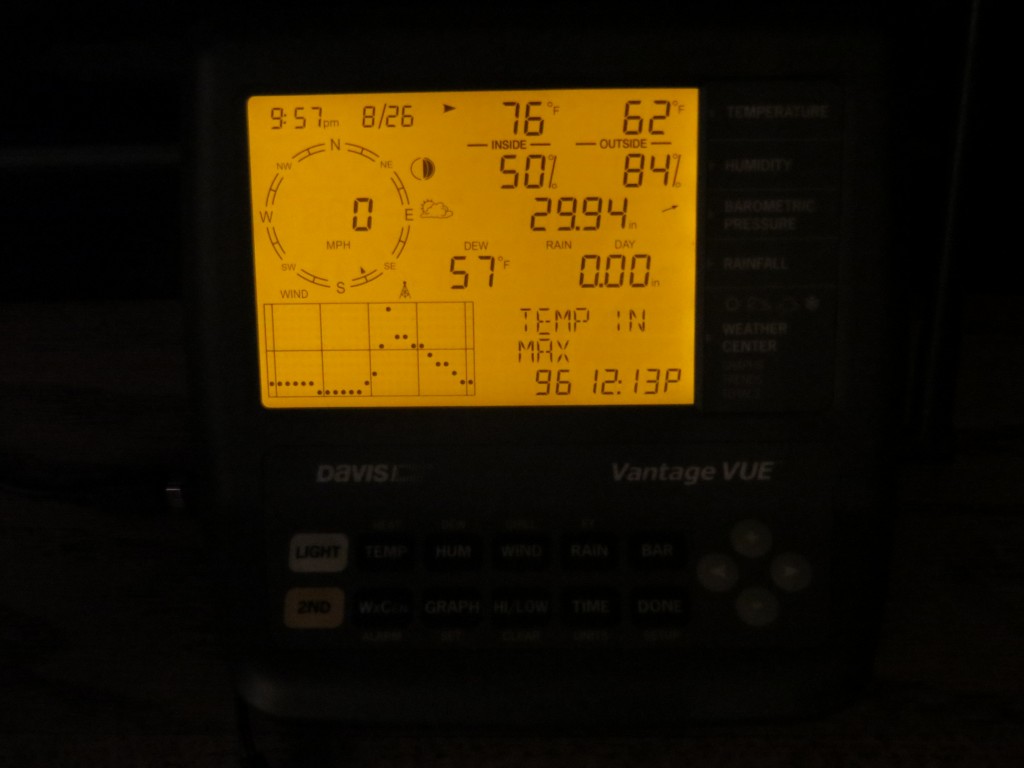 Wayward Float.  Many noticed a wayward float that showed up on Saturday (8/24/13).  We took some photos of it and wondered where it came from.  By looking at the timelapsed coverage on August 24th, it showed the float coming from the south, beaching itself north of the community dock, and then moving back south with the incoming tide.  If you know anything about where the float come from or where it ended up, please let us know.  You can see the video for August 24th at: http://www.illaheecommunity.com/archived-time-lapse-videos/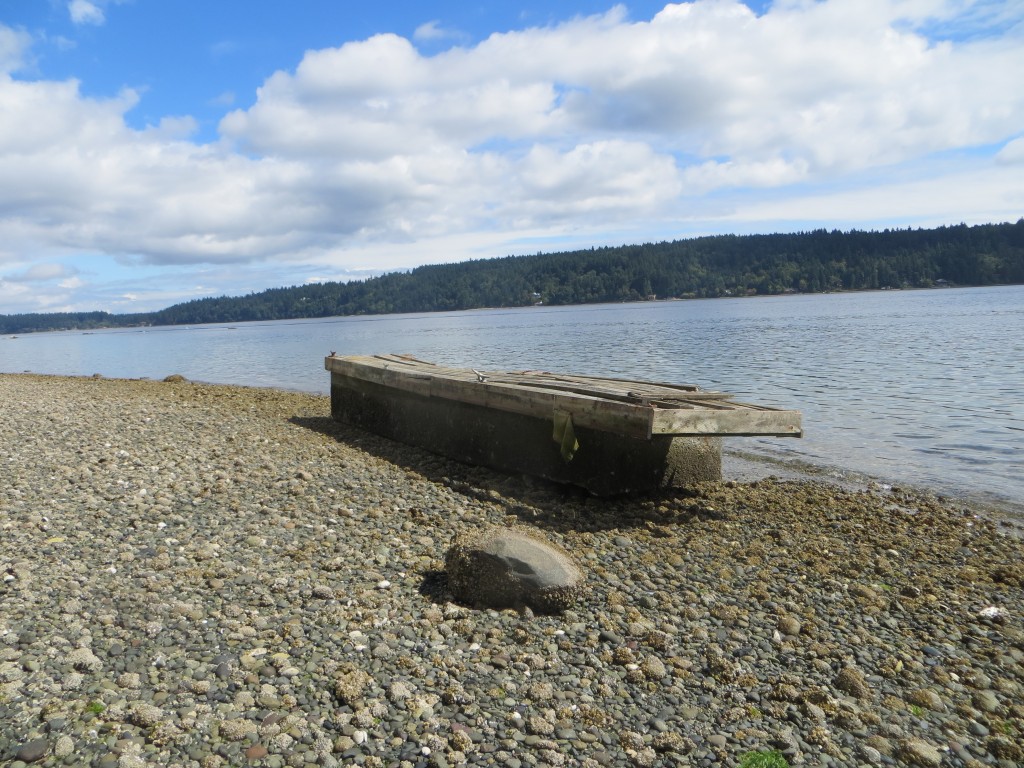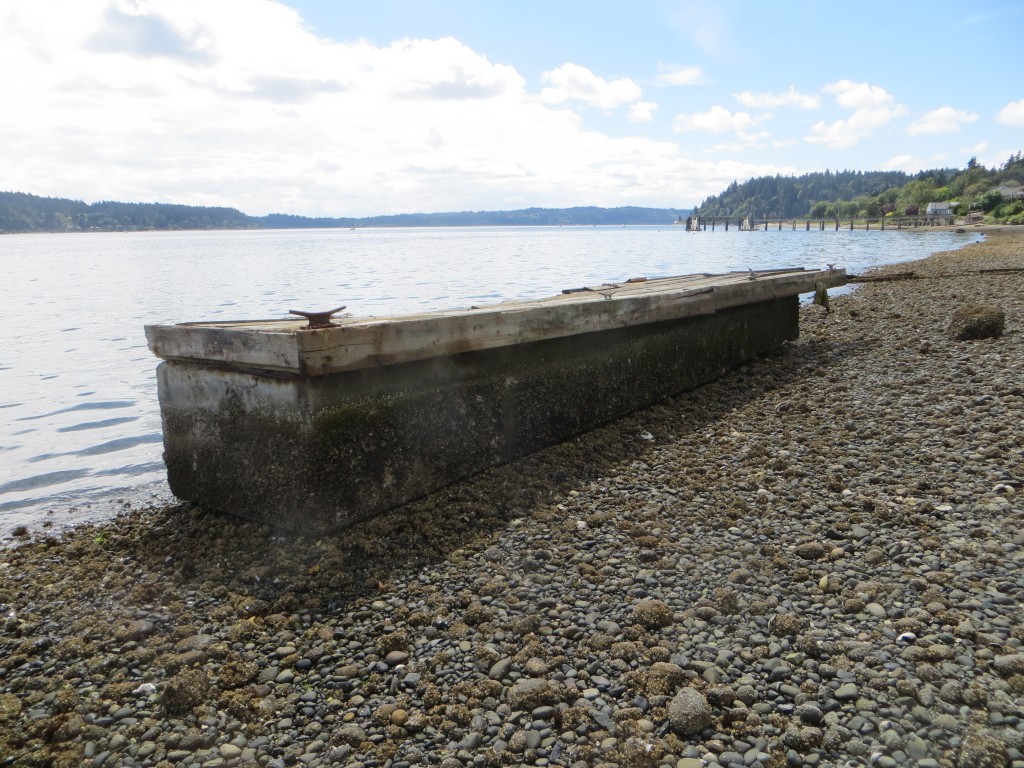 Petition.  We were asked where people could sign the petition to request help with the accidents occurring at the bottom of Illahee hill, and found the petition on the bulletin board at the head of the Illahee dock.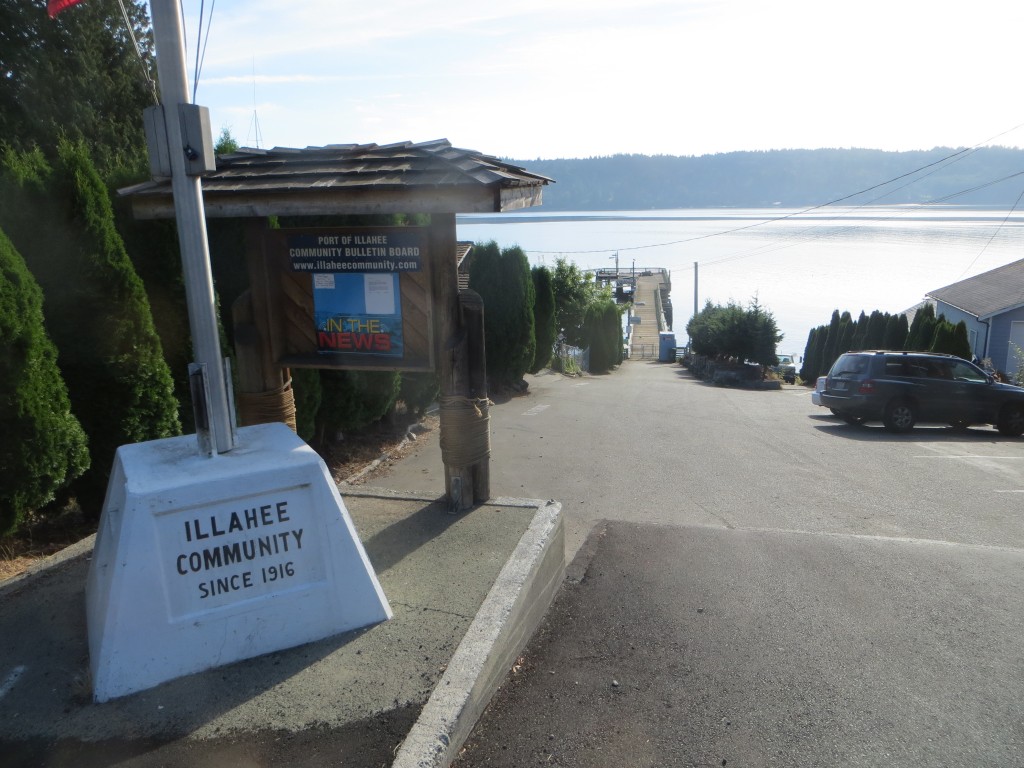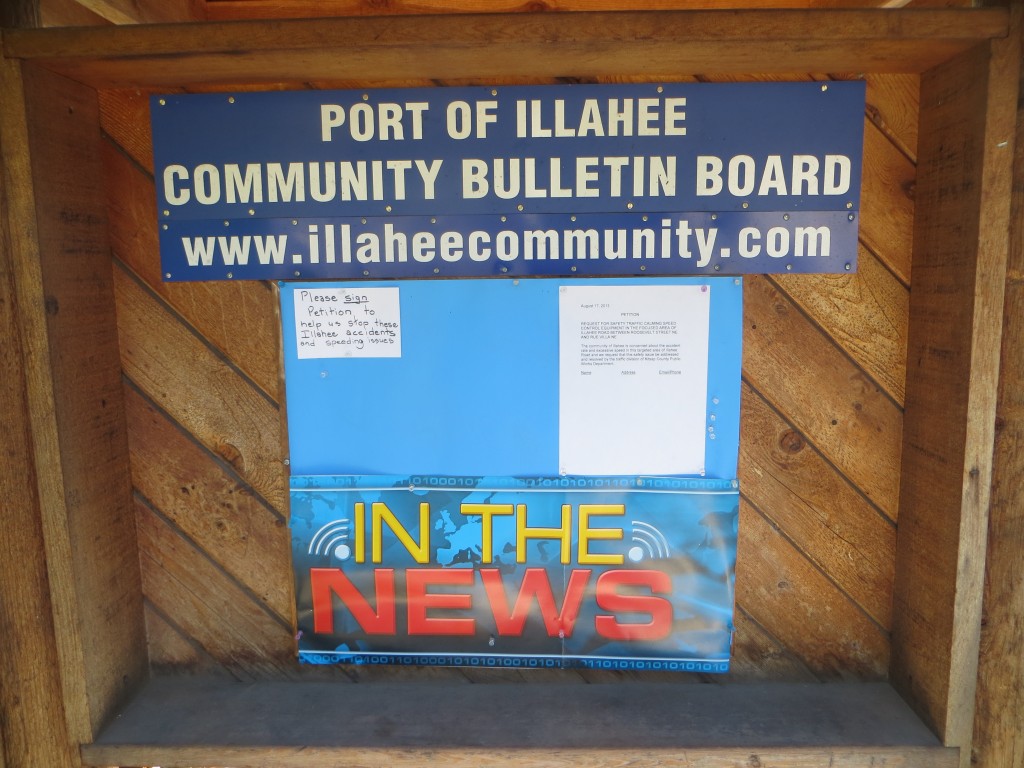 Roadside Deer.  We saw the following deer waiting to cross the road, and while it waited for one car to pass, it jumped in front of a following car that had to stop from hitting it.  After it got to the other side safely it looked back through the trees.  This one was lucky as many deer in Illahee have been hit by cars this summer.