Illahee Creek Restoration Article.  On page A18 of the Bremerton Patriot and the CK Reporter last Saturday was nice coverage of the recent log-jam restoration project on Illahee Creek.  The link to the article is:  Illahee Creek restoration part of grant program – Bremerton Patriot*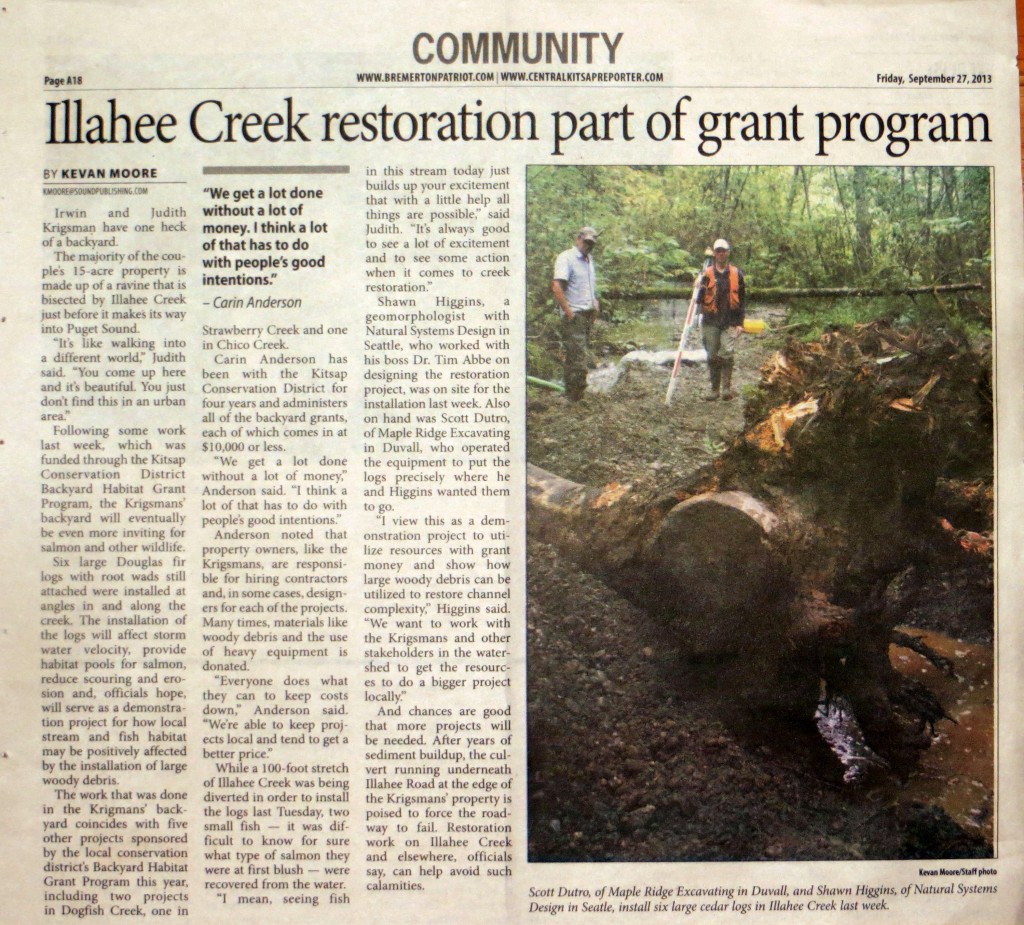 Fire Cause Electrical.  The cause of last week's fire in Illahee was ruled electrical by the fire inspector.  The boarded up window was visible from the beach on Monday.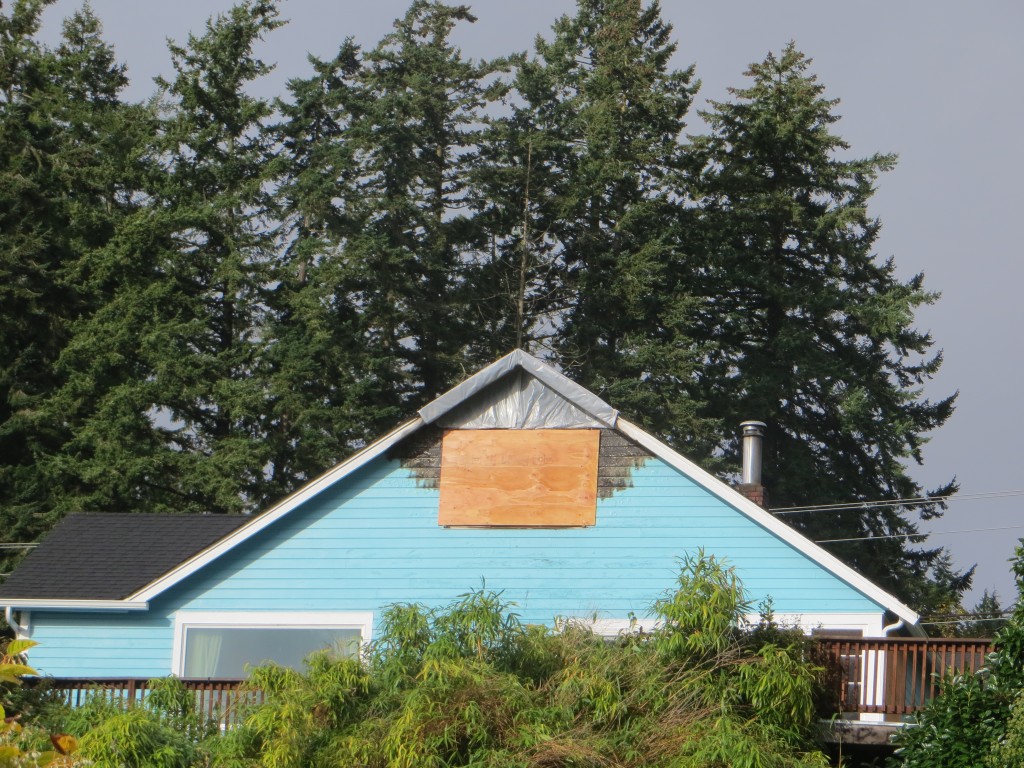 Preserve Campsites Vacated.  We reported on these campsites near the Park & Ride lot a week ago.  They are now vacated, but it is another mess to clean up as you can see from the photos below.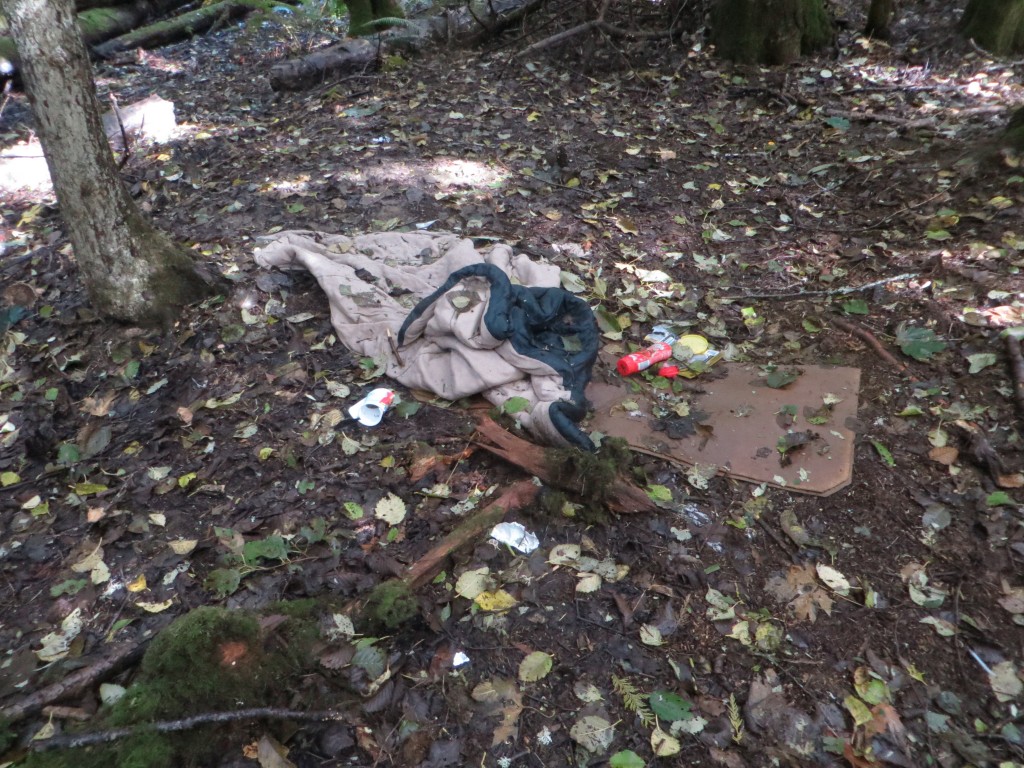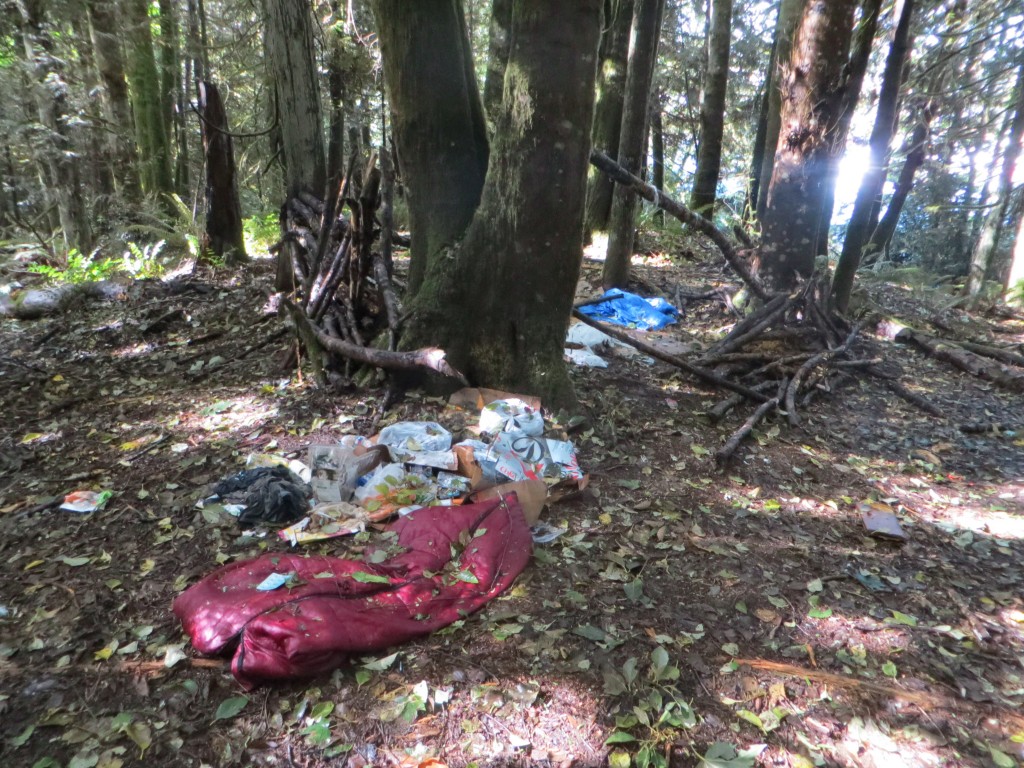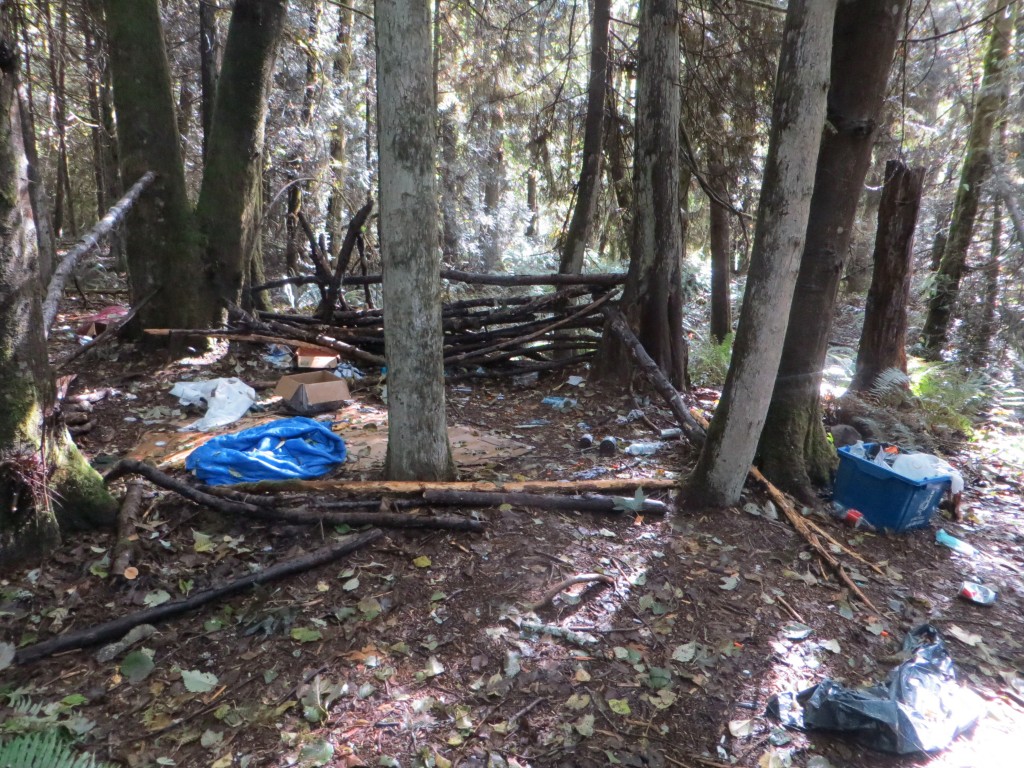 Preserve Cleanup.  Another kind of cleanup was accomplished by the volunteer maintenance crew on Monday evening where 10 trees were cleared from the trails, along with numerous branches.  We couldn't keep the Preserve open if it wasn't for these dedicated volunteers.  Thanks!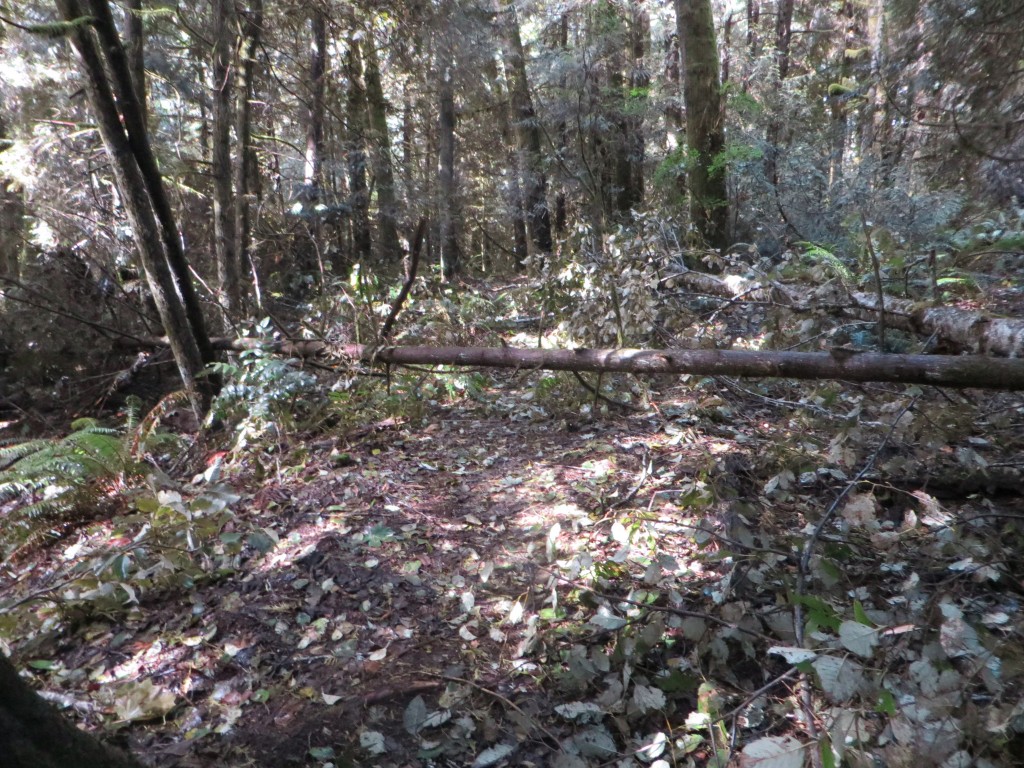 Crab Bulletin.  We noticed this interesting crab bulletin on the kiosk at Illahee State Park.