Trails Cleared.  It ended up taking three days for volunteers to clear trees and limbs off the 5-6 miles of trails from Saturday's wind storm, although the tree branches shown in the photo below came down earlier.  It is good to avoid walking in the Preserve on windy days because of the danger of falling limbs. The trunk of this tree stuck into the ground next to the trail about 18 inches deep.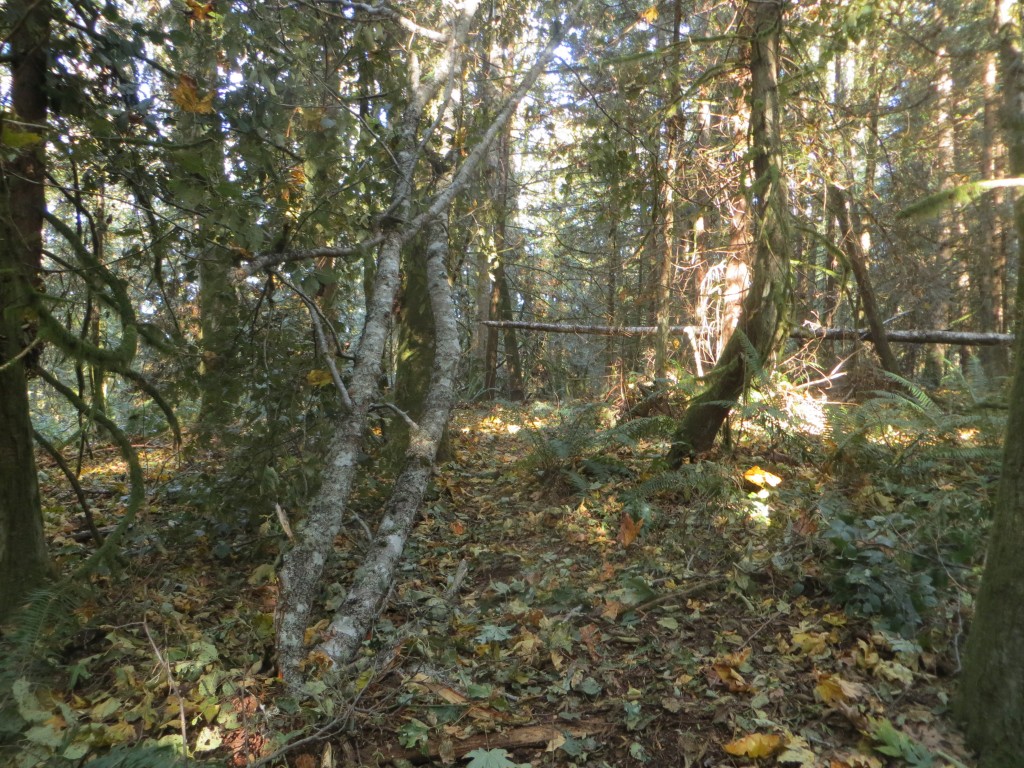 Squirrels.  There are more Eastern gray squirrels moving into the area and in the Preserve.  The concern of Stewardship members is that they will out compete and possibly displace some of the native Douglas' squirrels.  We noticed the following sign at the Nisqually Wildlife Refuge parking lot last week about some evidently aggressive Eastern grays.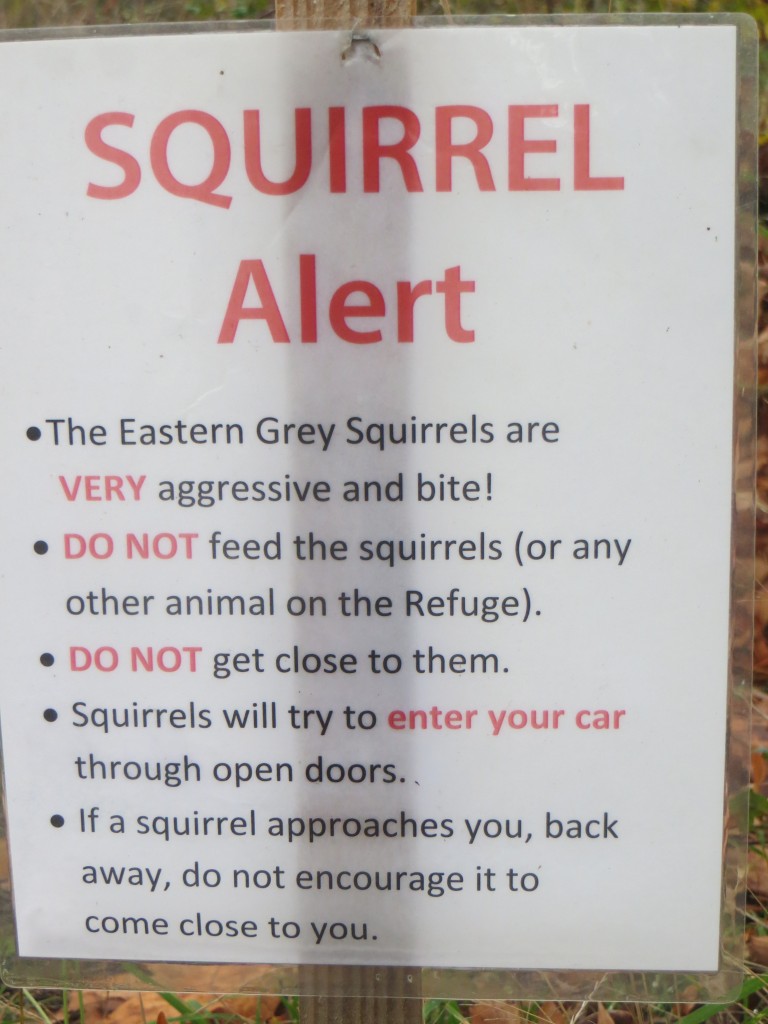 Community Meeting 11/18.  Emergency Preparedness will be the presentation at the Illahee Community Club's annual meeting on Monday (11/18/13) evening at 6:15 pm at the Sylvan Way library.  All are welcome to this community meeting to learn how to be better prepared for emergencies. For some who lost power last Saturday, 4 hours without electricity was enough for them to suggest the emergency preparedness meeting.  We should all be ready for a major winter storm and the possibility of days with no power. The presenter of the information not only knows the material, but also makes it a fun experience.
Knot Weed.  Like other places in the county, Illahee has its share of the highly invasive knot weed.  Kitsap County noxious weed personnel have been aggressively attacking the problem county wide.  Aimee Weber is shown here spraying knot weed along Fir Drive, and the other photo is of knot weed along the shoreline, that has not been sprayed.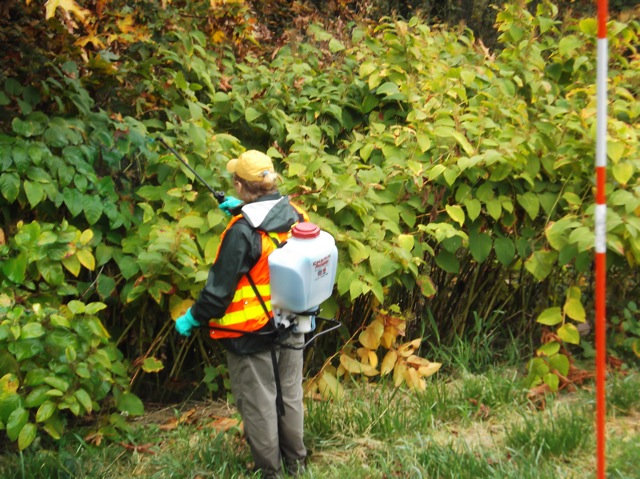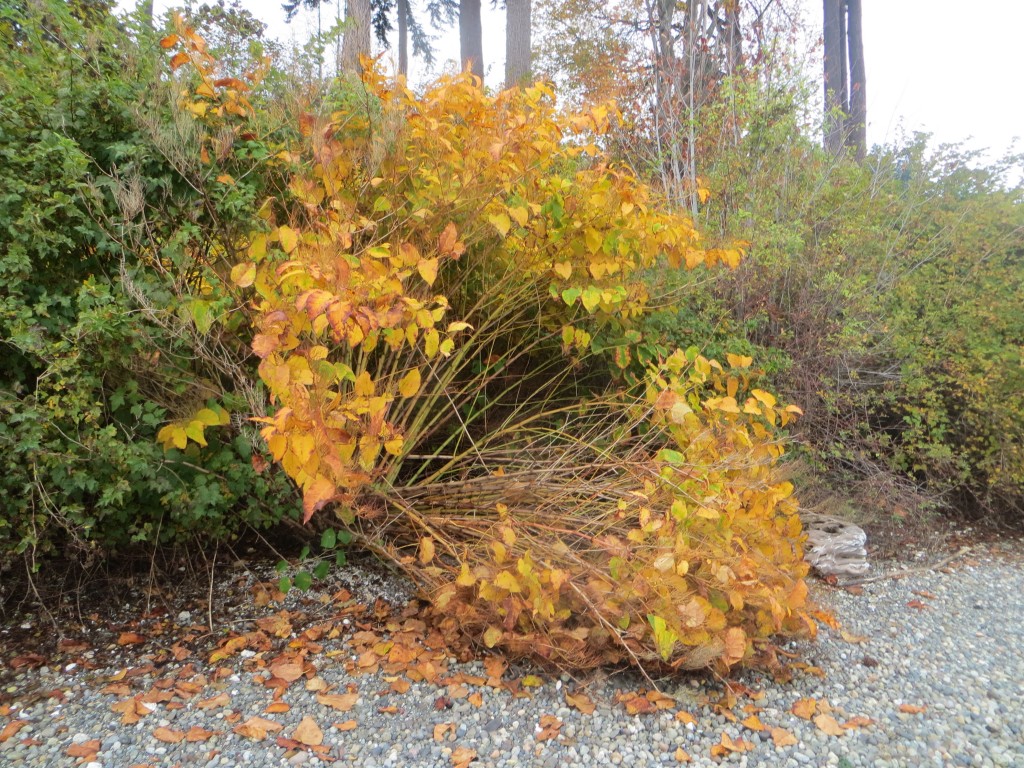 Sea Lion Video.  In our last update we mentioned the video received of a sea lion playing with a salmon.  We have uploaded the video to youtube at the link below.
Port Budget Meeting 11/13.  The Port of Illahee will discuss its 2014 budget at its November 13th meeting at 5 pm.  The Port meets monthly on the second Wednesday of the month at 5500 Illahee Road (lower level).  The Port's website is: http://portofillahee.com where you can see the draft 2014 budget, which is also copied below.  Though unofficial, it appears Jim Aho will replace Mike Mantzke as the district 3 commissioner, beginning in 2014.