Community Meeting on Monday.  The signs are up around Illahee to let everyone know there is an Emergency Preparedness meeting at the Sylvan Way library on Monday (11/18/13) at 6:15 pm.  All are invited as there will be a special speaker to inform us on what preparations we should have in place.  Think about what it would be like if we had a major storm or earthquake leaving us without power, water, and supplies for days?  Which is why need reminders as to what needs to be done.  Our speaker is Terry Lerma, the Emergency Manager at the Naval Hospital.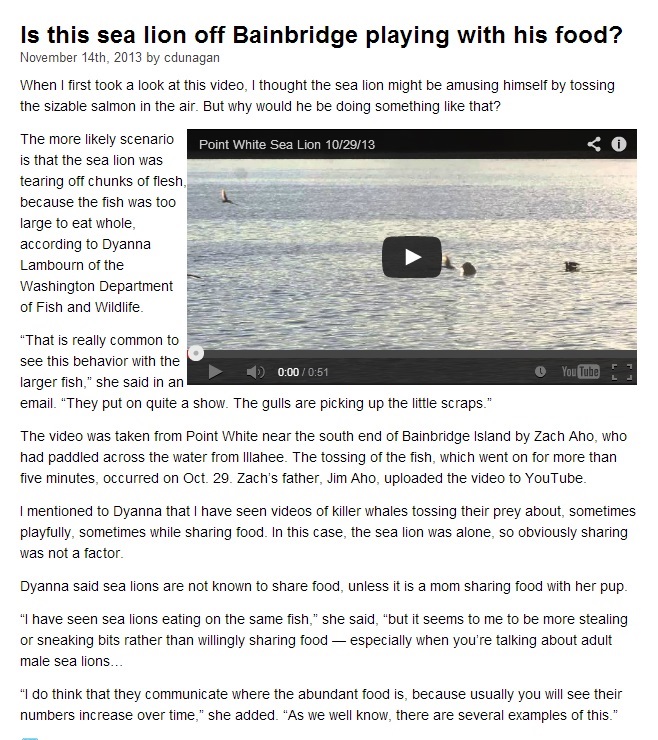 Cross Bracing.  We have been asked about the term cross bracing as related to the Illahee Community Dock.  It is hard to describe because there really isn't any on the community dock at this time.  The good news at the Port of Illahee monthly meeting on Wednesday (11/13/13) the commissioners are inquiring about getting bids to install bracing.  We have attached a photo of the Illahee Start Park's dock, that shows what cross bracing looks like, though it appears amplified because of the reflection.  Cross bracing is a structual requirement to protect docks and piers from possible collapse from major storms or earthquakes.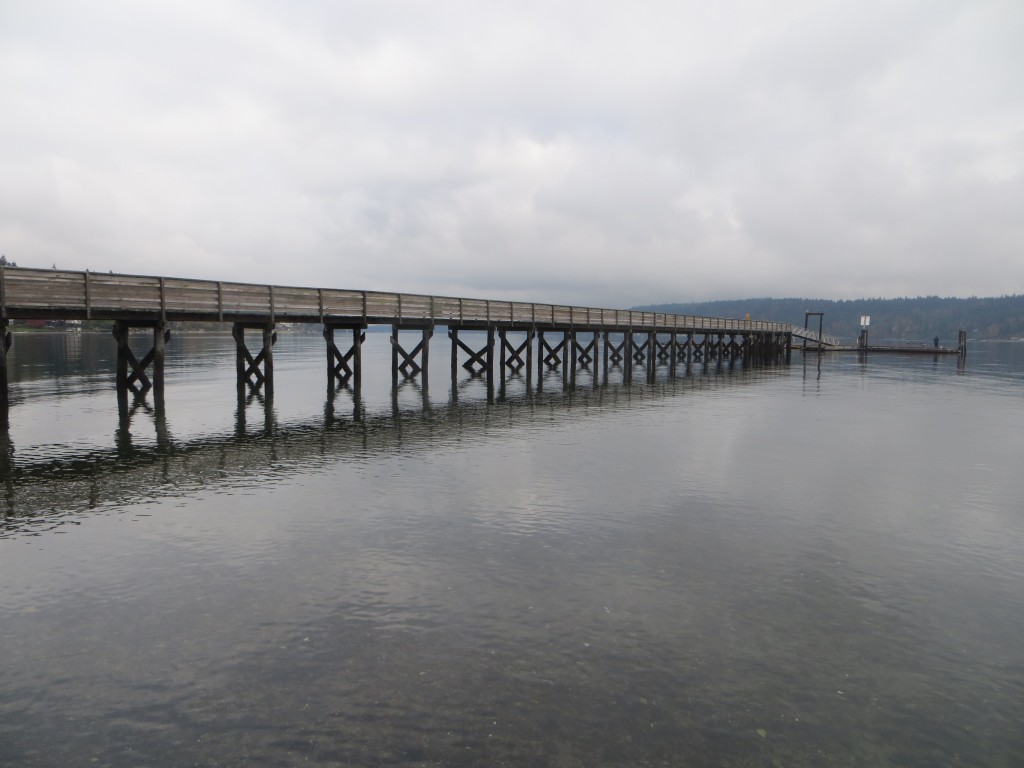 New Preserve Trail.  For those who regularly use "Bootleg Trail" in the Illahee Preserve, you are aware of one steep section, that can be difficult when it is wet and slippery.  For several weekends the East Bremerton Rotary Trail Maintenance group has been working on a more gently sloped by-pass trail.  The first photo is looking south with the new trail on the right.  The second photo is looking north and the new trail is on the left.  This is a nice addition to a great trail system.