Emergency Preparedness Meeting.  The Illahee Community non-profit group hosted a presentation on "Emergency Preparedness" by Terry Lerma, the Emergency Manager at the Naval Hospital.  At last year's annual meeting the group was encouraged to have speakers of interest to the community so the annual meeting on Monday was primarily the presentation, but the rainy weather discouraged many who wanted to come.  Terry handed out a "Home Emergency Guide" booklet put out by the Washington State Department of Health in conjunction with the Washington Military Department – Emergency Management Division. We found this to be a very concise and helpful publication. Terry gave a comprehensive presentation, including examples of products, and followed it up with answering all the questions the audience had.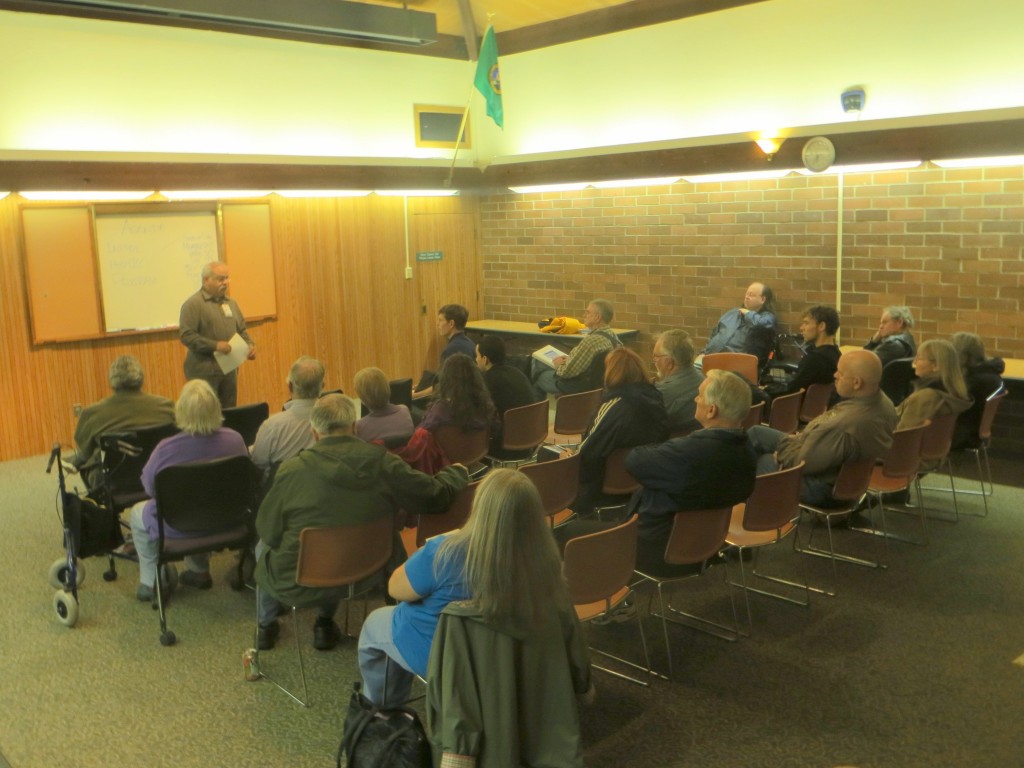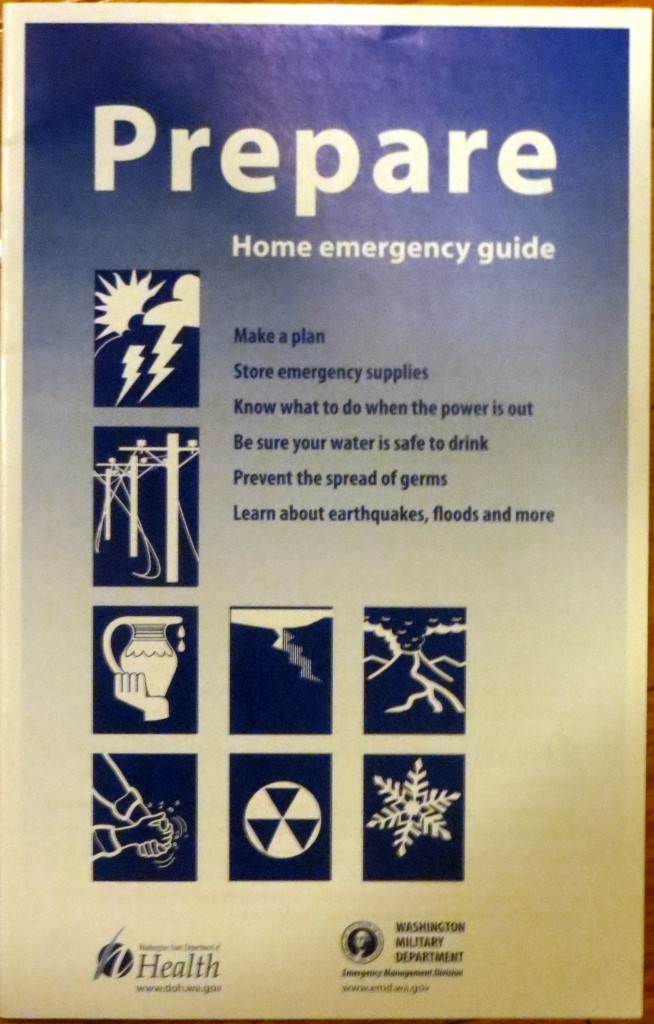 Police Boats Tuesday Evening.  For those in Illahee who have a waterfront view there was lots of action and flashing lights on Tuesday evening.  We checked on Tuesday evening and found someone heard someone calling for help, which is why the boats were out there, though not much can be seen from the photo below.  There was a partial story in the Kitsap Sun this morning, and more will be in the paper on Thursday with the link being: http://www.kitsapsun.com/news/2013/nov/20/teens-rescued-after-boat-starts-taking-on-water/#axzz2lAQUEhFt.  Below is the report on the Sun's website.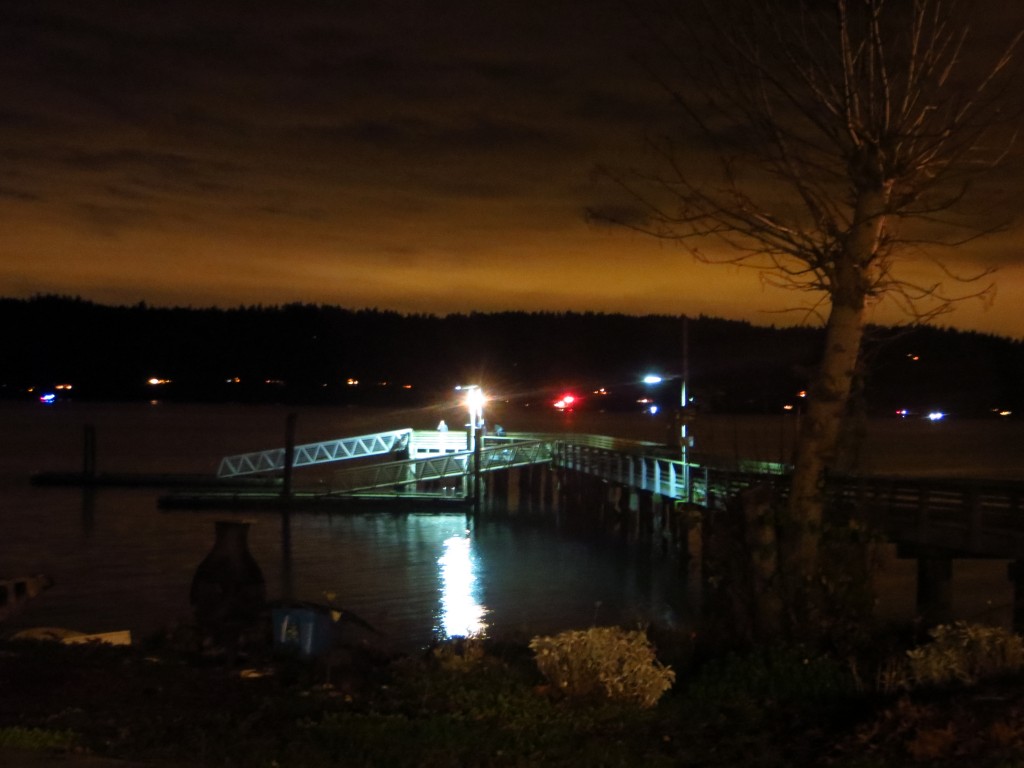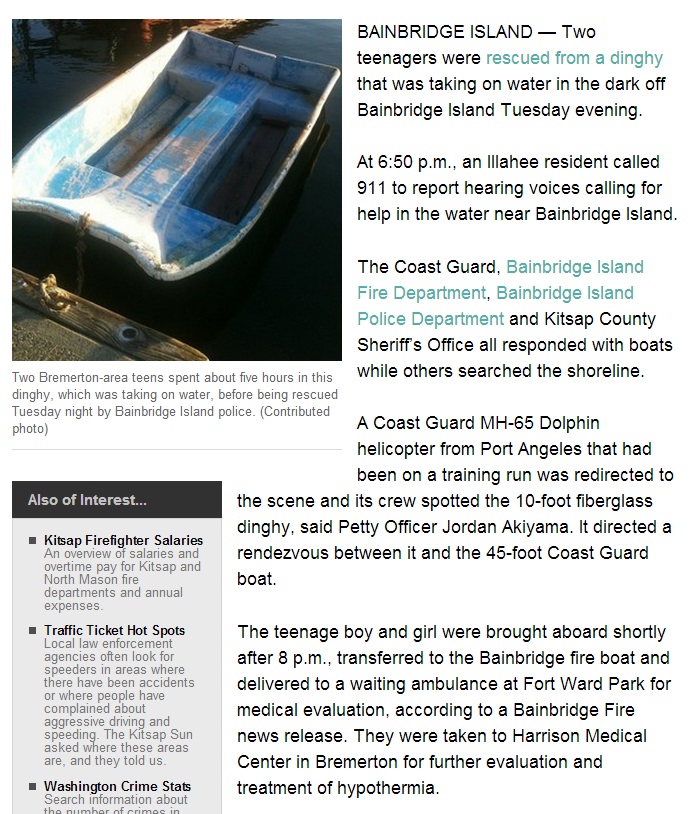 The article doesn't mention the fact that there was a fast moving outgoing tide on Tuesday evening.  The tide chart for Tuesday is below and I am sure it had to be a scary ride through Rich Passage.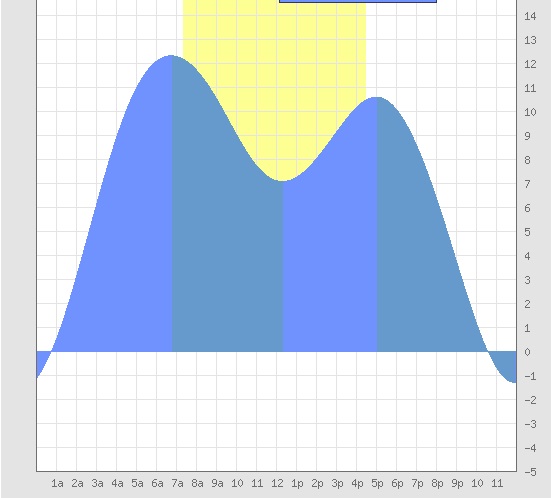 Errant Float. The float in the photo below is made of concrete and is about 25 feet long and nearly 5 feet high and wide.  If the float becomes waterborne during a storm it could take out the Illahee State Park dock or the Illahee Community dock, depending on whether the wind is from the north or south (the wind directions for most of our storms).  The solution is to ask the salvage unit with the Army Corps of Engineers to remove it before we have a major storm.  We will call them on Thursday.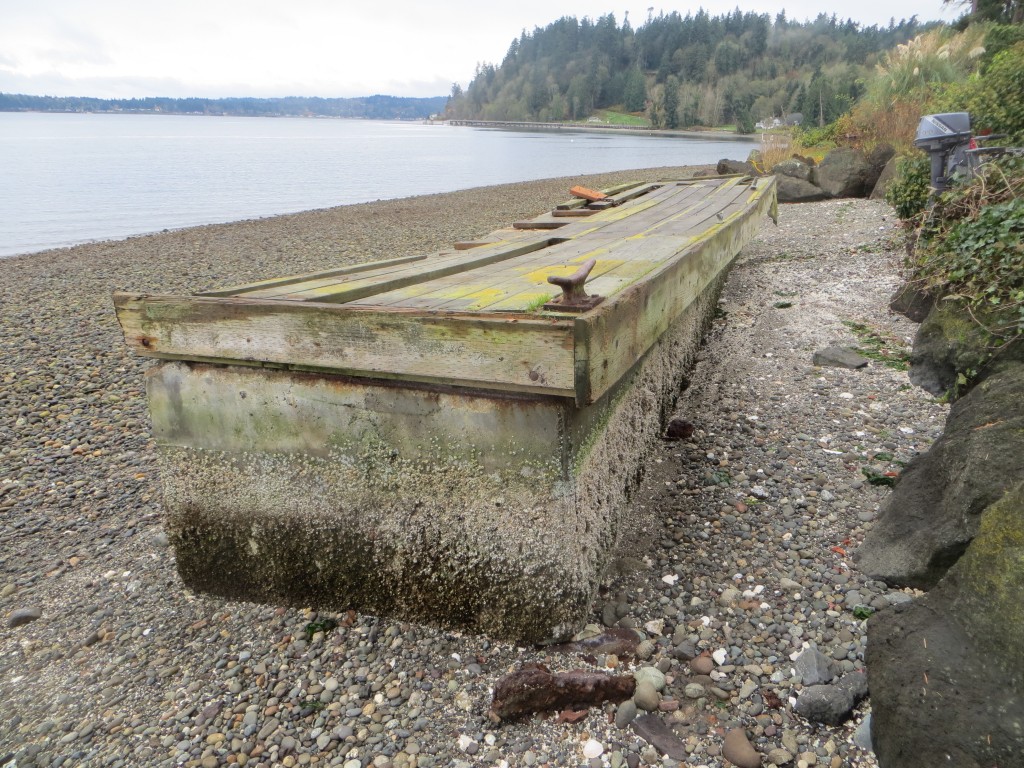 Saturday Work Party.  Planning is proceeding for another major work party on Saturday (11/23/13) with the Washington Youth Academy (WYA).  There are lots of wood chips to move from the Almira parking lot to trails, along with invasive plants to remove, and trail improvements.  It looks like there will be nice, but cold weather for the work party.  More details later after a planning session on Thursday afternoon.

Illahee Film Christmas Gift?  A special price for the film "Illahee – Saving Puget Sound One Watershed at a Time" is being offered for those wanting to give DVDs for Christmas gifts.  The special price is $15 and $20 for blu-rays.  You can respond to this email and copies will be delivered.