Fire Trucks.  Thanks for those who keep us informed about what is happening in Illahee so we can pass it on. There was a clothes dryer fire on Saturday (12/28/13) morning at 5566 Illahee Road, with the resident wanting to remind everyone to have fire extinquishers in their homes (which they didn't have), along with smoke detectors (which they did have).  
Christmas in Illahee.   Weather wise it was a beautiful day in Illahee on Christmas as evidenced by the paddle boarder that went by.
Wildlife Photos.   Some wildlife photos that came in recently.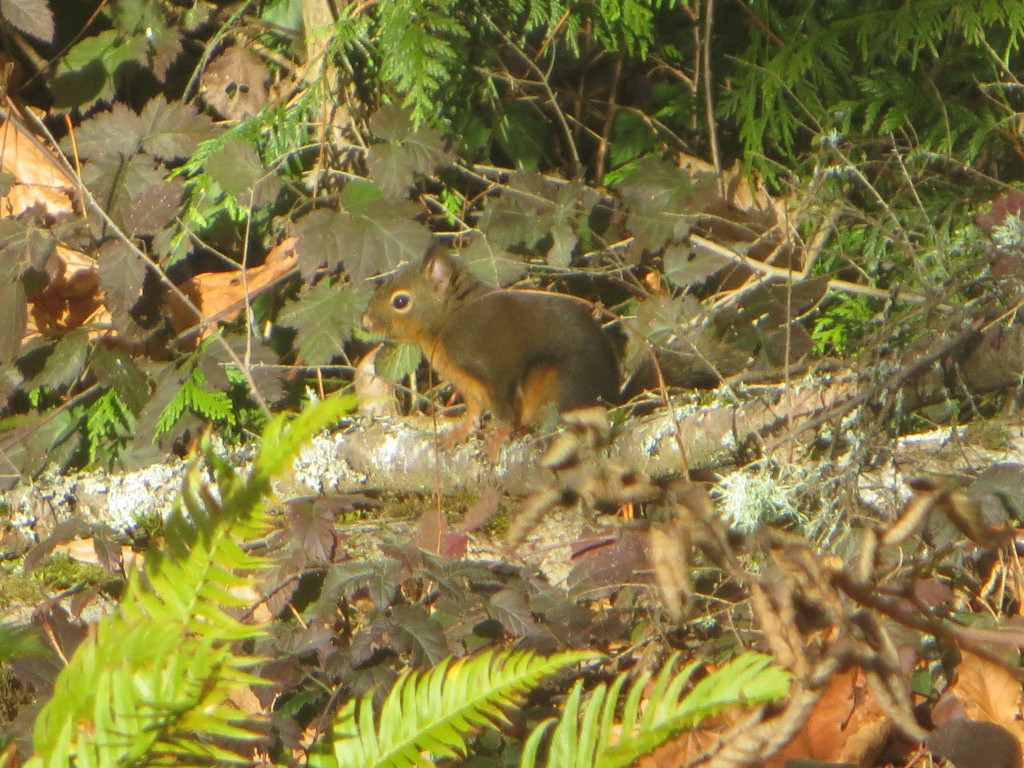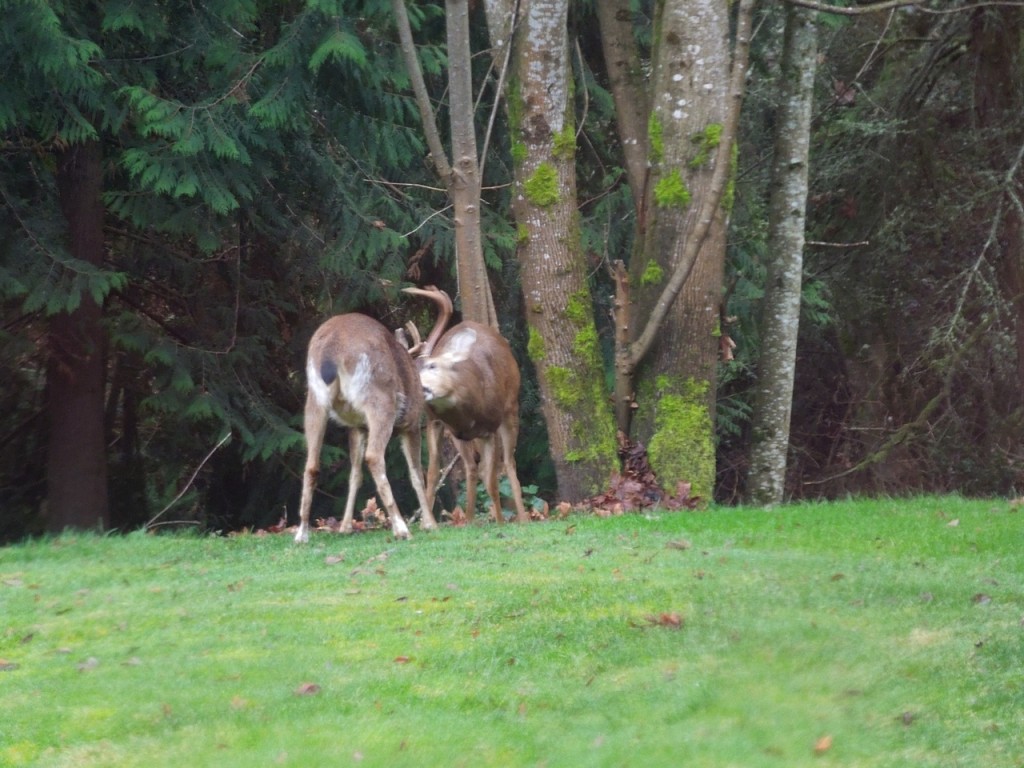 Here is a pic of two bucks in our yard. They were actually locking horns but in a playful way and grazing on the grass. There is actually a third one which is out of the picture. It was a younger 2 point. I took a video but it is quite large for an email. 
Falcon/Hawk Story.   A call came in on Friday (12/27/13) that a falcon had picked up a bufflehead duck and had it on a rock at the beach.  By the time we saw it the seagulls were harrassing it and it left, eventually dropping the duck in the water in the chaos.  After swooping by several times to pick up the dropped duck, a bald eagle came and picked it up. The falcon then chased the eagle for awhile before realizing the pursuit was futile.  Wish we could have gotten a photo of the falcon (or hawk) to positively identify it.
End of the Year Gifts.   We are asked to remind those interested in contributing at the end of the year that there are two Illahee non-profit organizations that we are aware of where the gifts are tax deductable.  The first is the Illahee Forest Preserve organization supporting the Illahee Preserve.  The second is the Illahee Community Club supporting this newsletter and the associated website illaheecommunity.com among other items. Contributions for 2013 need to be postmarked not later than Tuesday (12/31/13).
Illahee Forest Preserve (501.c.3)
% Jon Buesch, Treasurer
6253 East Blvd
Bremerton, WA 98311
Illahee Community Club (501.c.3)
% Merrill Evans
3107 NE 40th Place
Bremerton, WA 98310
Illahee Film DVD's.   We have also been asked to remind residents that the Illahee film DVDs are still available at the reduced price of $15 and $20 for blu-rays.  Simply respond to this email and you will be contacted, or call (360) 479-1049.