Hazel Nut Tree Blossoms.  Spring must be just around the corner when the hazel nut trees start blooming.  The catkins are prominent now, and on hazel and oak trees, they are male.  According to Wikipedia "The word catkin is a loanword from the Dutch katteken, meaning "kitten", on account of the resemblance to a kitten's tail."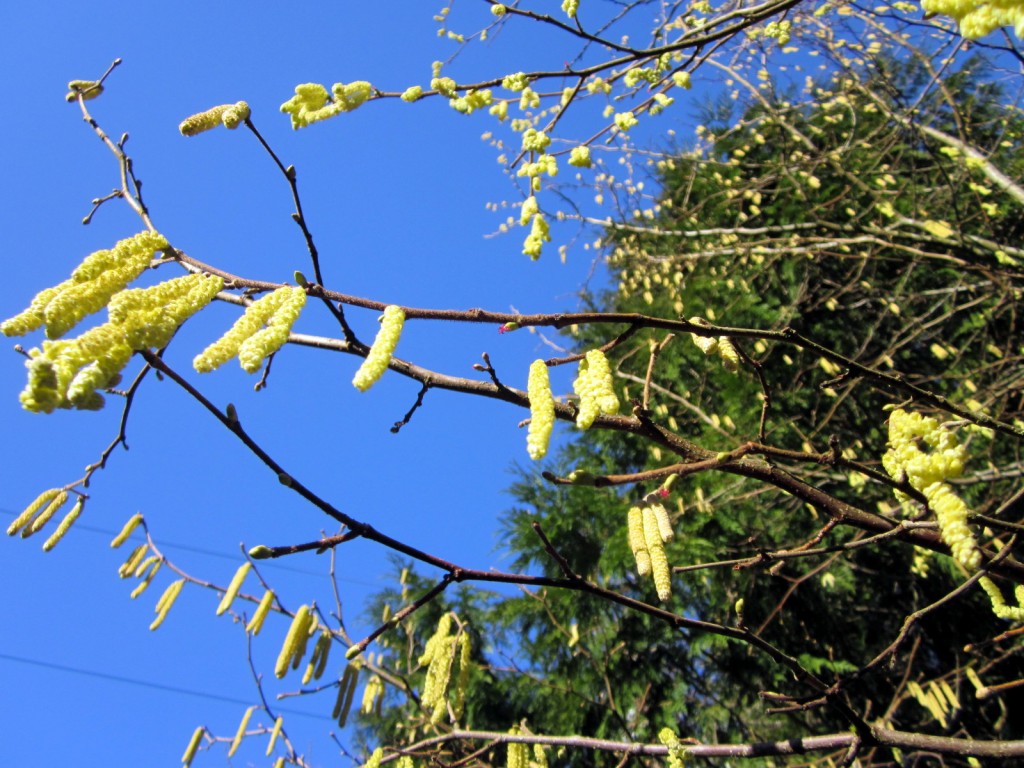 The hazel nut female flowers are single flowers as shown in the photo (thanks to Rob) below.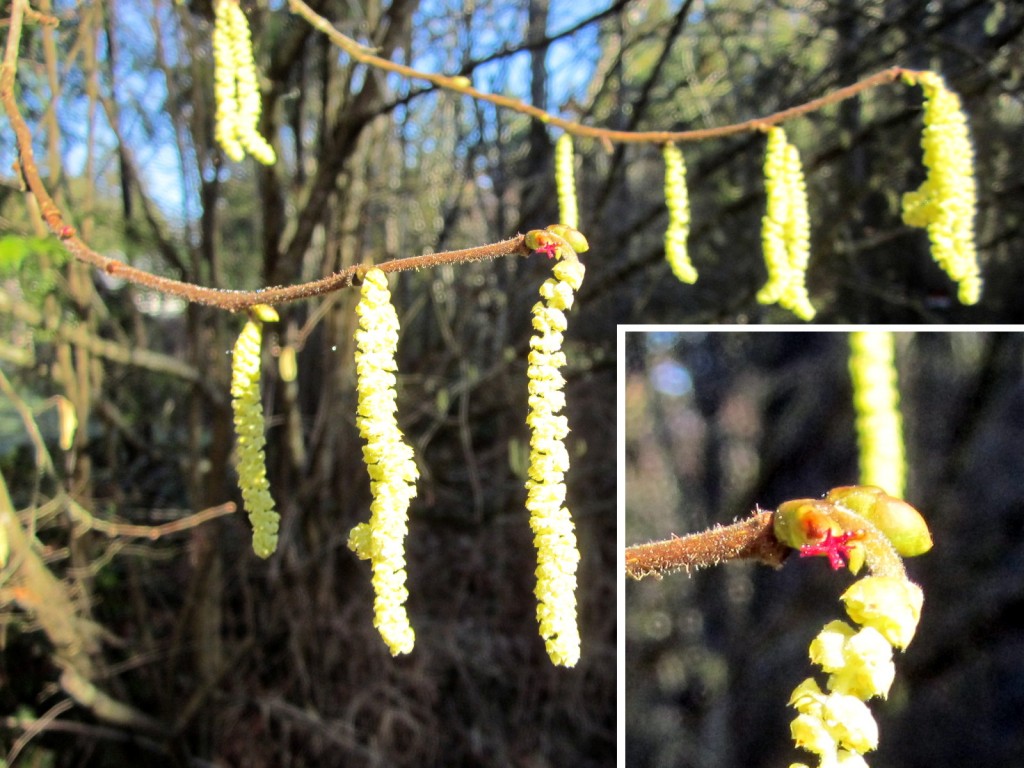 Indian Plum.  These photos of nearly emerging Indian plum leaves were taken a few days ago.  The leaves are probably out by now. Indian plum (Oemleria cerasiformis) leaves and flowers are some of the first to come out in the spring.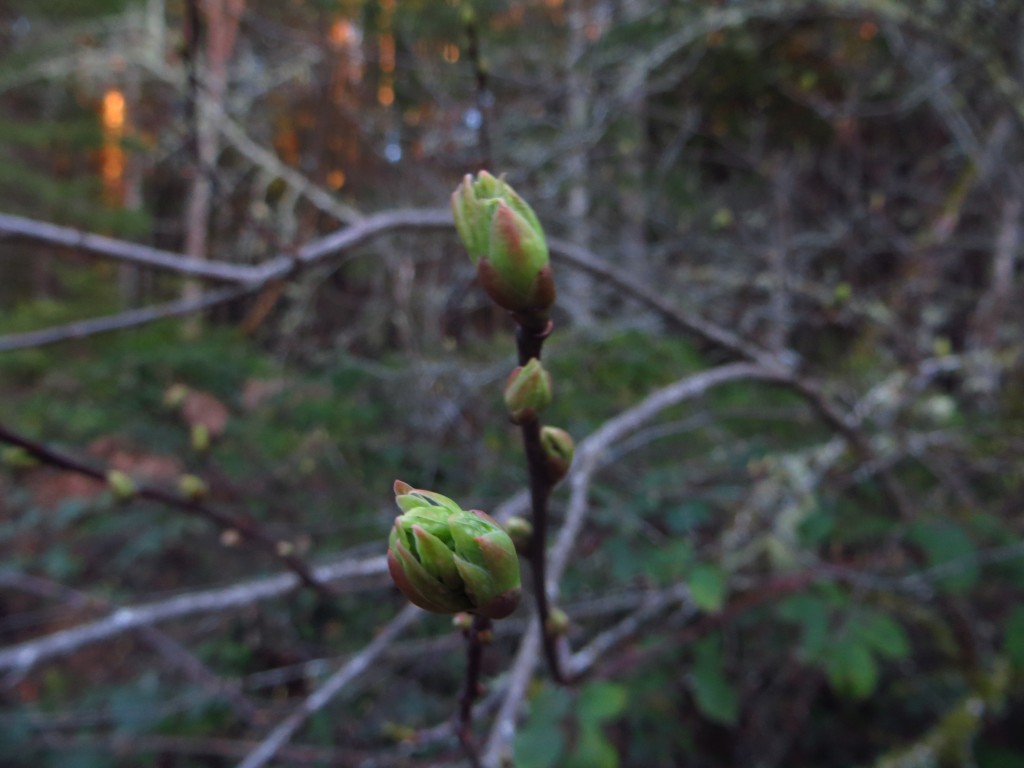 Ducks.  Two duck species were caught together in the fog.  The bigger ones are common goldeneyes, and the smaller ones, buffleheads.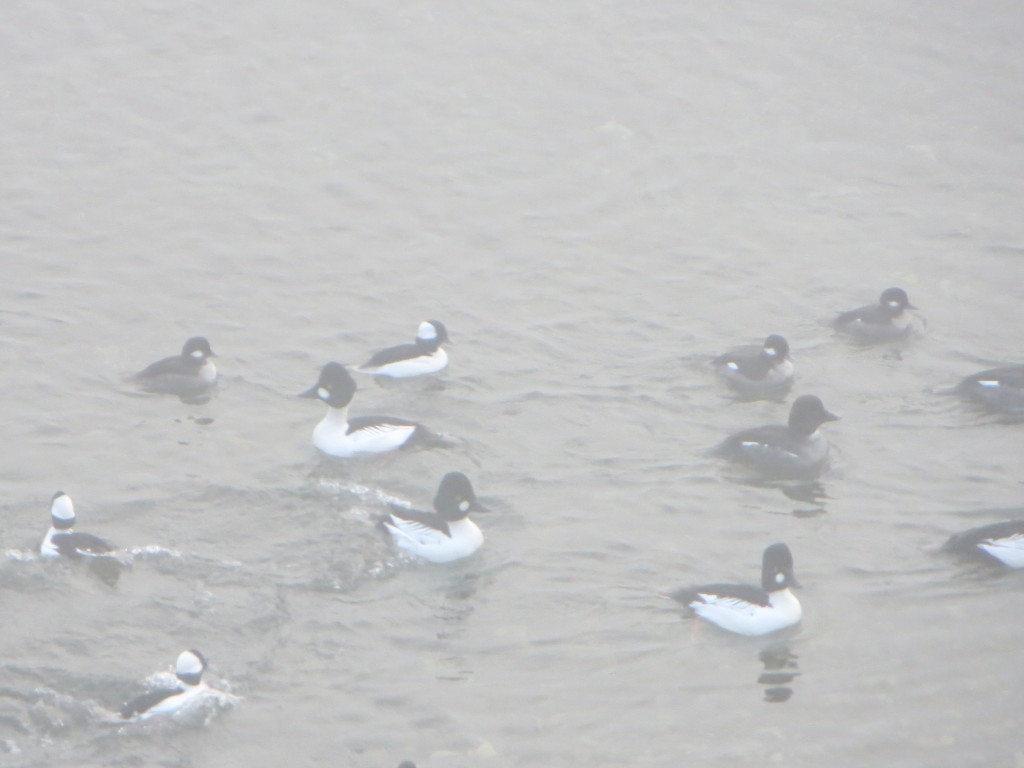 Bushtits.  We were told at one time there were twenty bushtits on this suet feeder.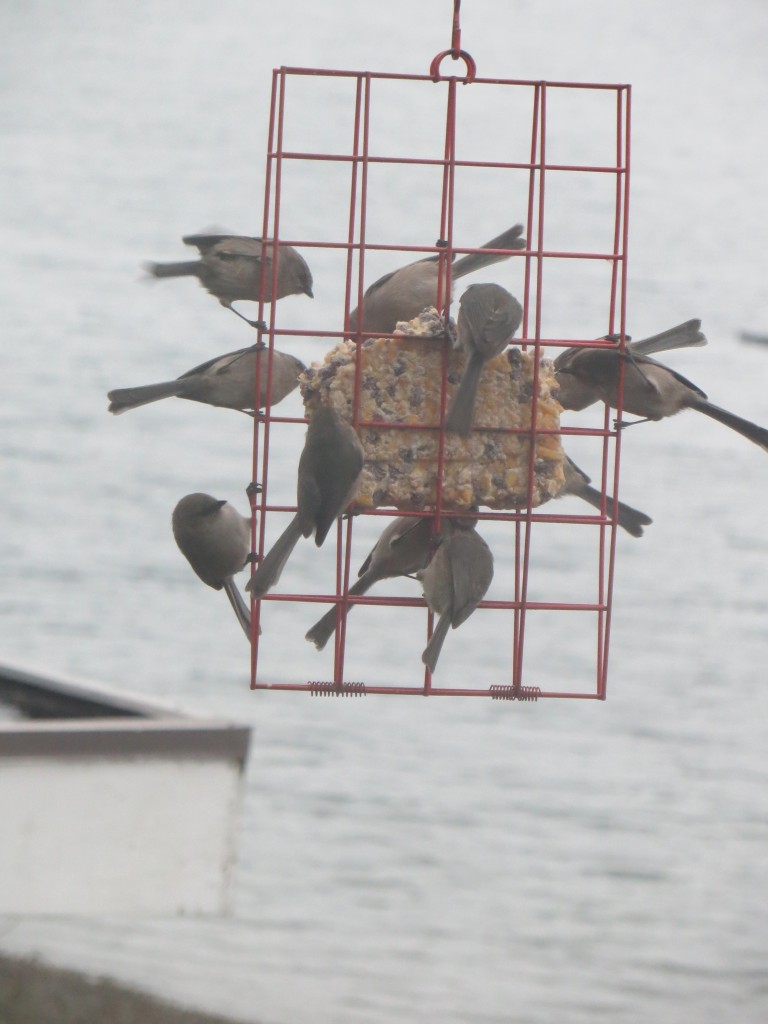 Saturday Work Party.  There is a work party being planned for the coming Saturday (2/1/14) to move woodchips, and volunteers are needed.  The work party will begin at 8 am and if enough people show up it could complete by 10 am.  Wheel barrows and tools will be provided.  If you can help, they would like to get an approximate number.  We will pass on any email responses we receive.  The trail in the photo below is new and i
n need of chips after a tree fell on it. A Rotary maintenance crew is shown cleaning away branches.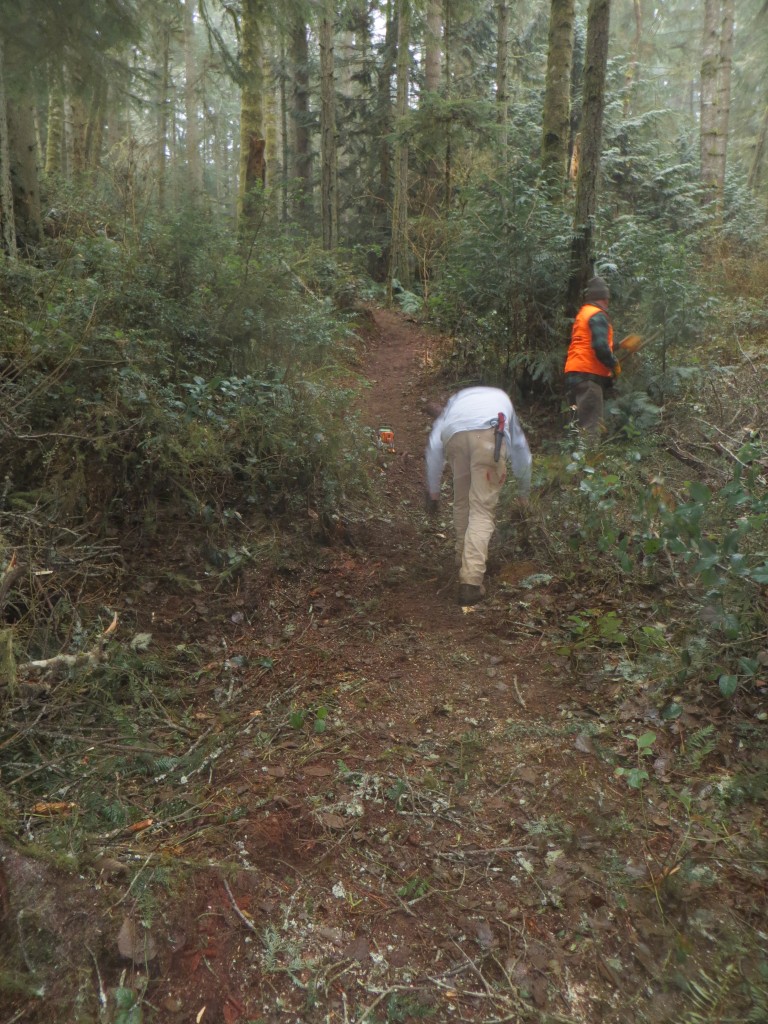 Kitsap Sun Article.  This past summer there were investigators contacting past jurors on the Gentry trial that took place many years ago.  The murder of Cassie Holden was a sad day for Illahee residents, and it took years for justice to take place, primarily because of DNA evidence, one of the first such cases in the state.  Appeals have been files regularly and according to the article Washington's Supreme Court found no evidence of racial bias in the latest appeal.