Mergansers.   We have a variety of waterfowl during the winter months, including mergansers.  These are Common Mergansers checking the bay for fish and will move quickly when they find some.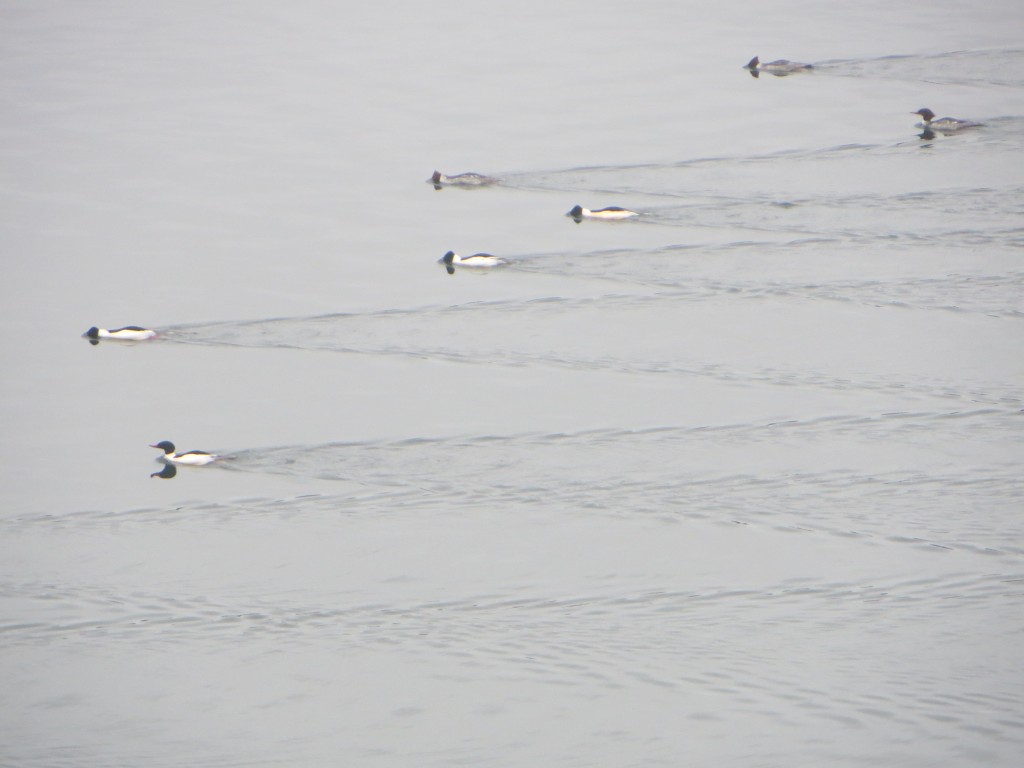 Volunteers Needed for Saturday Work Party.   This is a first for the Illahee Preserve Stewardship group, where they scheduled a work party without having a definite group lined up.  They are hoping there will be some from the community who will be able to help them move some wood chips on Saturday between 8 – 10 am. Their container of tools and wheelbarrows will be delivered tomorrow (Friday 1/31/14) at the Almira parking lot.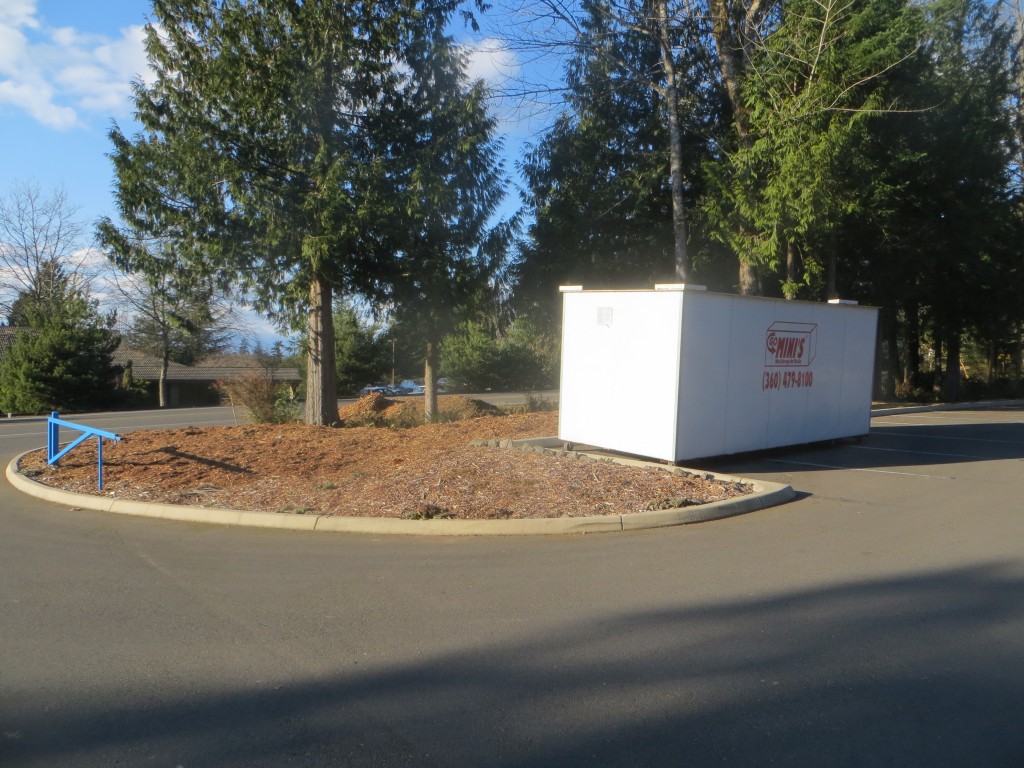 Wood Chip Piles.   Thanks to area tree services we have lots of chips available for trails, which keeps the trail nice and our volunteers busy. (We are just starting to work on how many hours were spent by volunteers in the Preserve last year.)  These are two piles they hope to move on Saturday.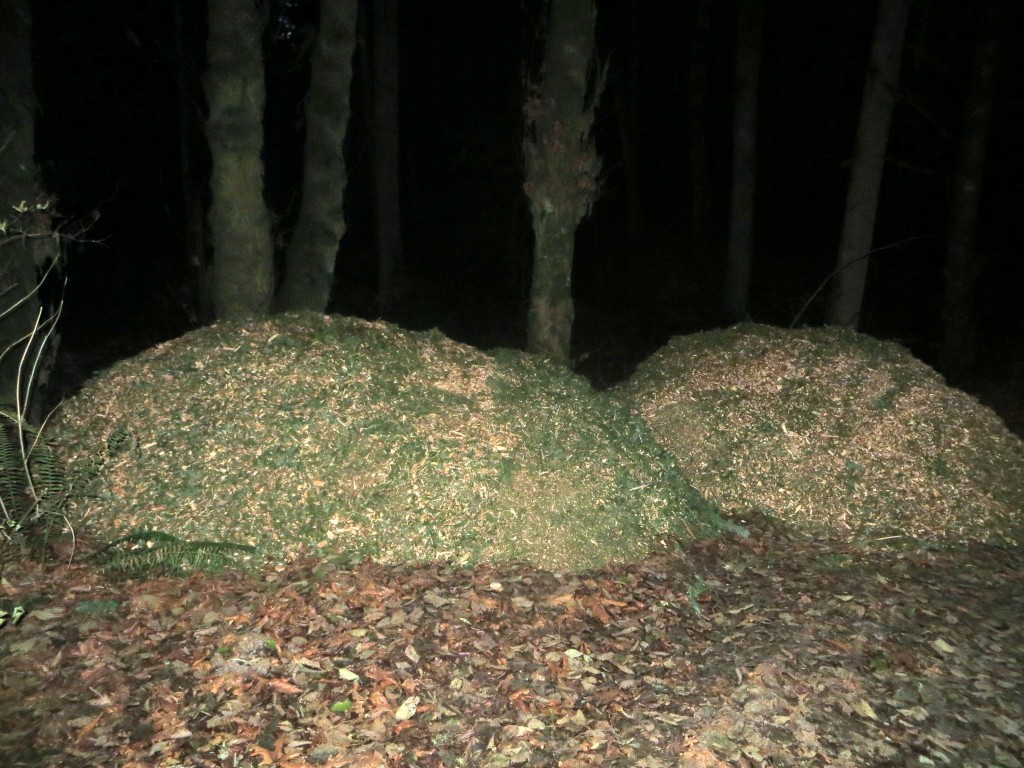 Homeless Camp?  We are surprised when we find tents in the Preserve, and post them with notices from the Sherrif's Department. The good news is there are fewer and fewer each year.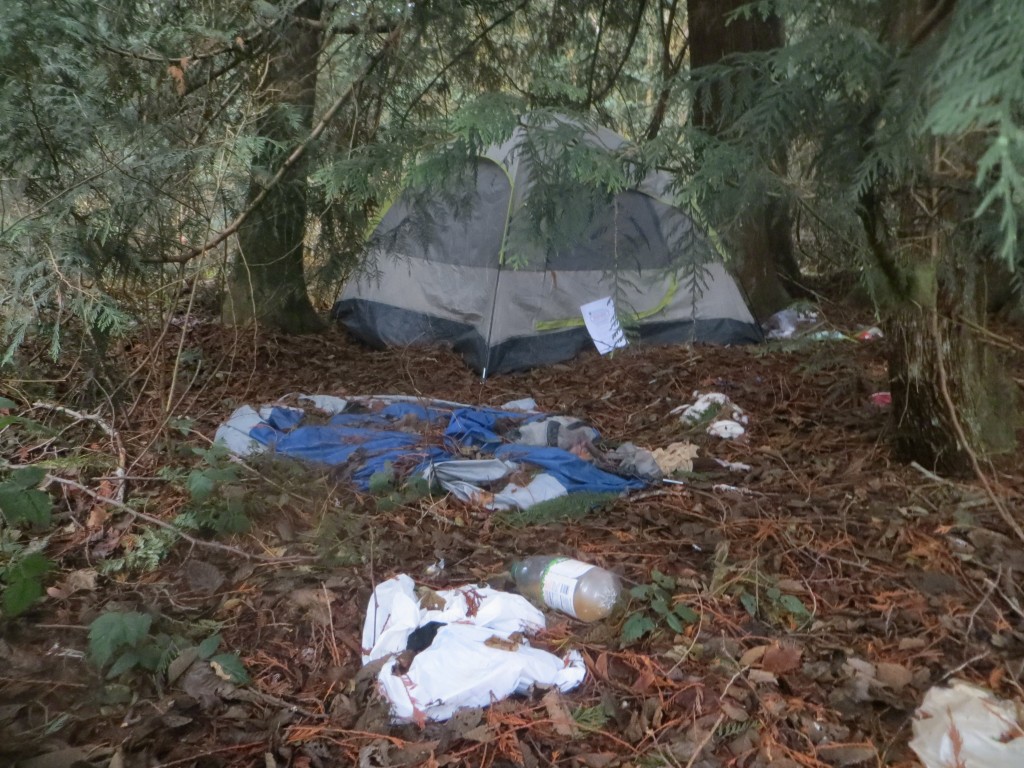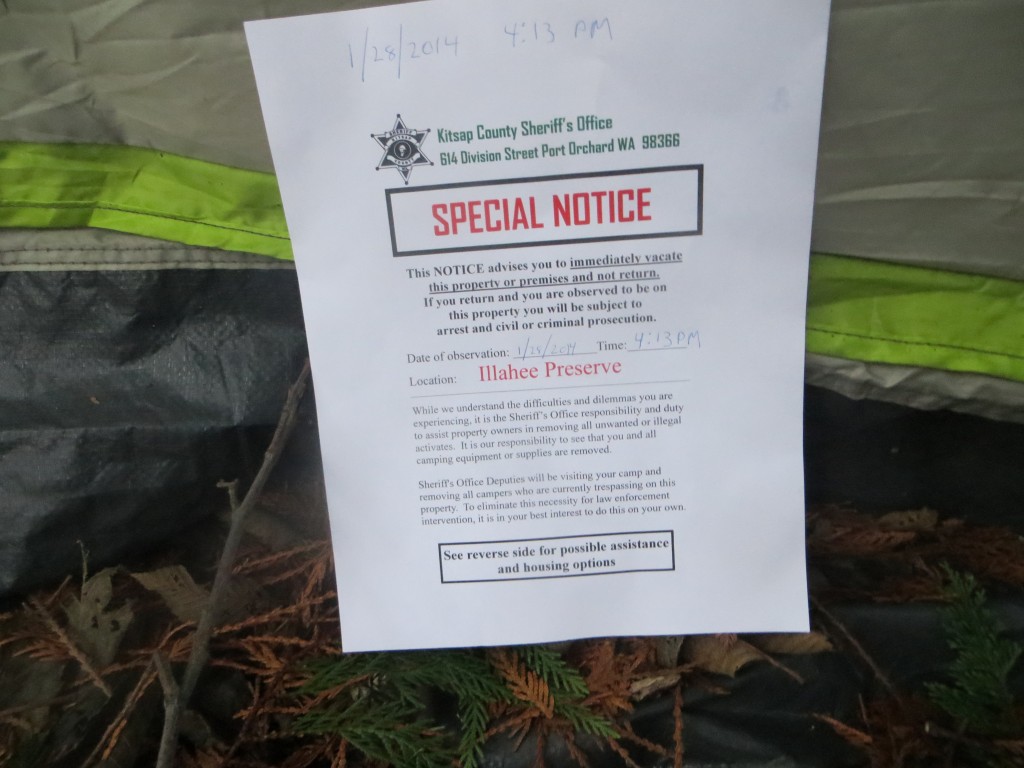 Invasive Plants.   There are invasive plants in and around the Preserve, but Yellow Archangel (Lamiastrum galeobdolon) is one that spreads faster than many of the others.  It forms dense, homogenous mats in forests and is a serious problem in Western Washington and British Columbia.  We will be contacting the county's Noxious Weed Coordinator for help on this patch.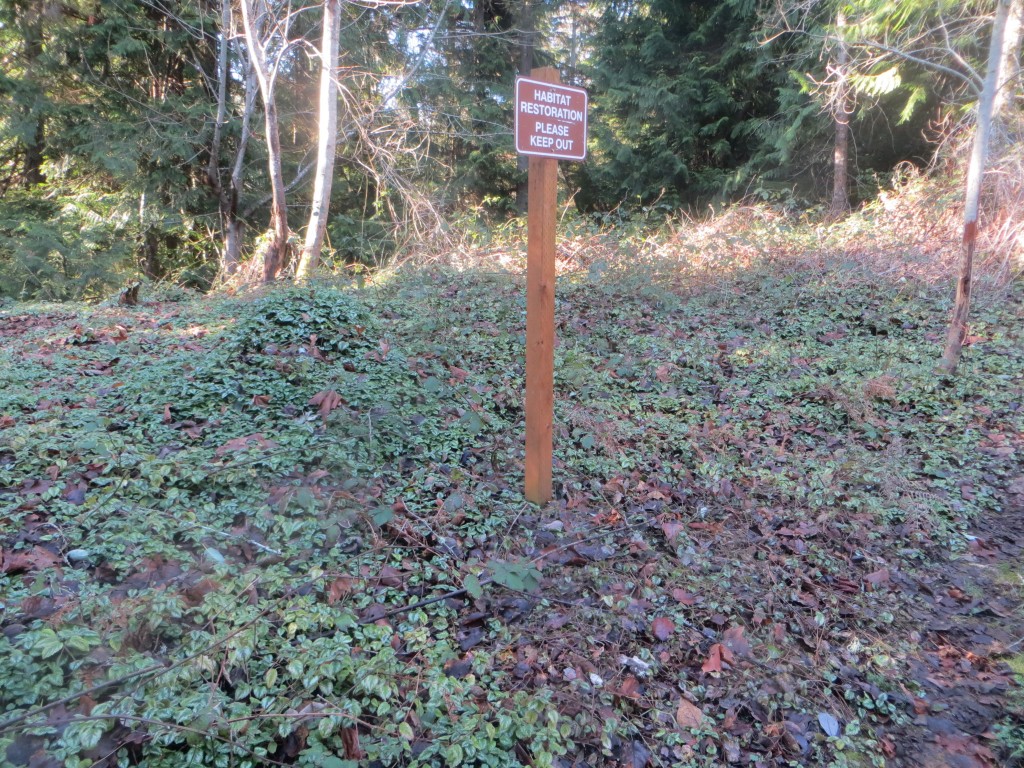 Deer.   Not many deer left in the area with white markings. Thanks for the photos today (I just attached one photo) and the following note:
Attached are a couple of shots of some 'visitors' that came by our corner yesterday around 4 p.m. (Corfu and Thebes).  My husband said they walked down Corfu big as you please, looking pretty casual and confident, then went through the neighbor's yard and disappeared.  Deer aren't totally unusual in our area, but we found these pretty unique looking.  I'm sorry about the (cell phone) photo quality, but if you zoom on the pics, check out the odd white coloring on their back ends.  Both deer have it, so it isn't white hair regrowth on, say, an old injury/scar or something.  (In photo 2, the second deer is visible just behind the back bumper of the blue car near the rock wall)  Very different looking – like someone splattered white paint across their rumps.  Any idea if these are just a genetic anomaly, or if they're a variety that I don't know about?  Can anyone identify?