Old Pheasant.   We think this rooster pheasant has been around for many years, and the other day we got a photo that might confirm our suspicions.  Every year of life of a pheasant they add length to their leg spurs, and if you look at the spur in the photo you will see a massive one on its right leg.  We're hoping one of the wildlife biologists who get these updates will confirm this, and maybe an answer to how old a pheasant can get.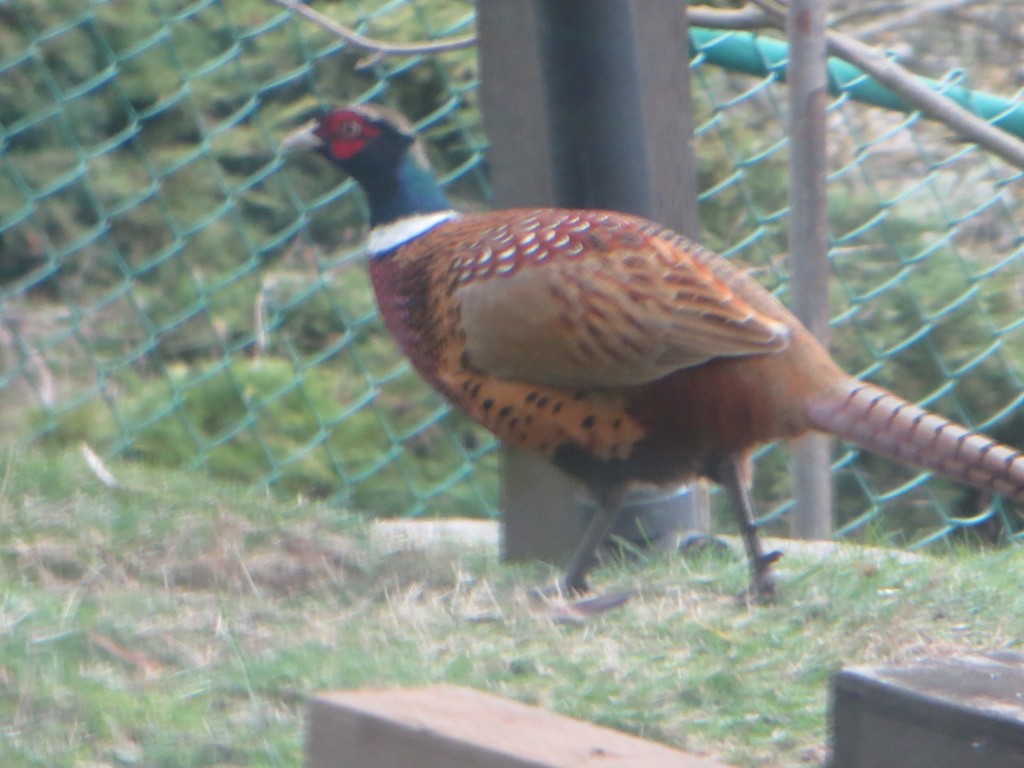 Kayaks.  We normally see mergansers coming down the bay in formations that look like these kayakers.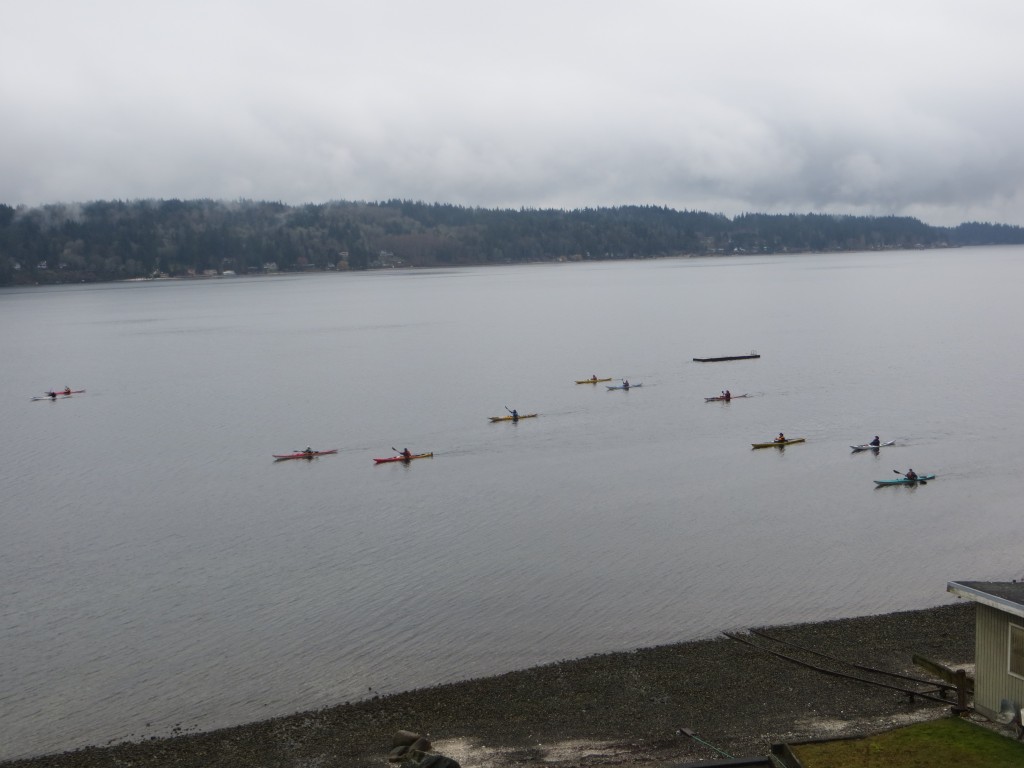 Trails Cleared.  Here are some before and after photos of recent trail clearing in the Illahee Preserve.  The Preserve is an ongoing experiment showing that dedicated volunteers can maintain and support a large park and forest.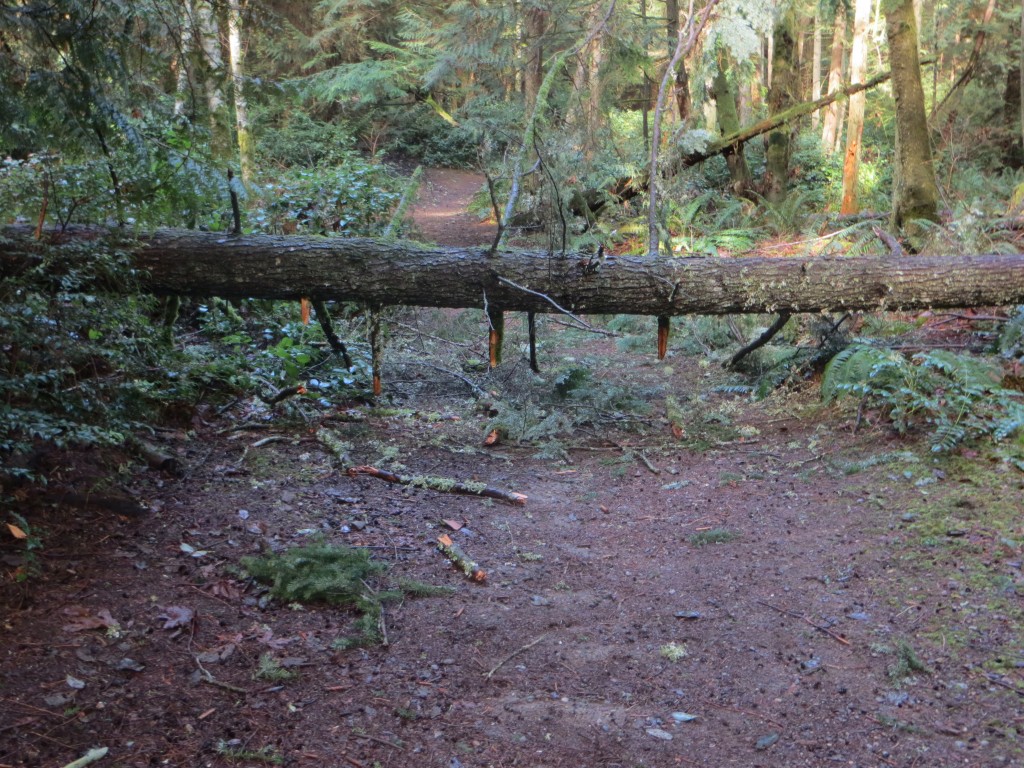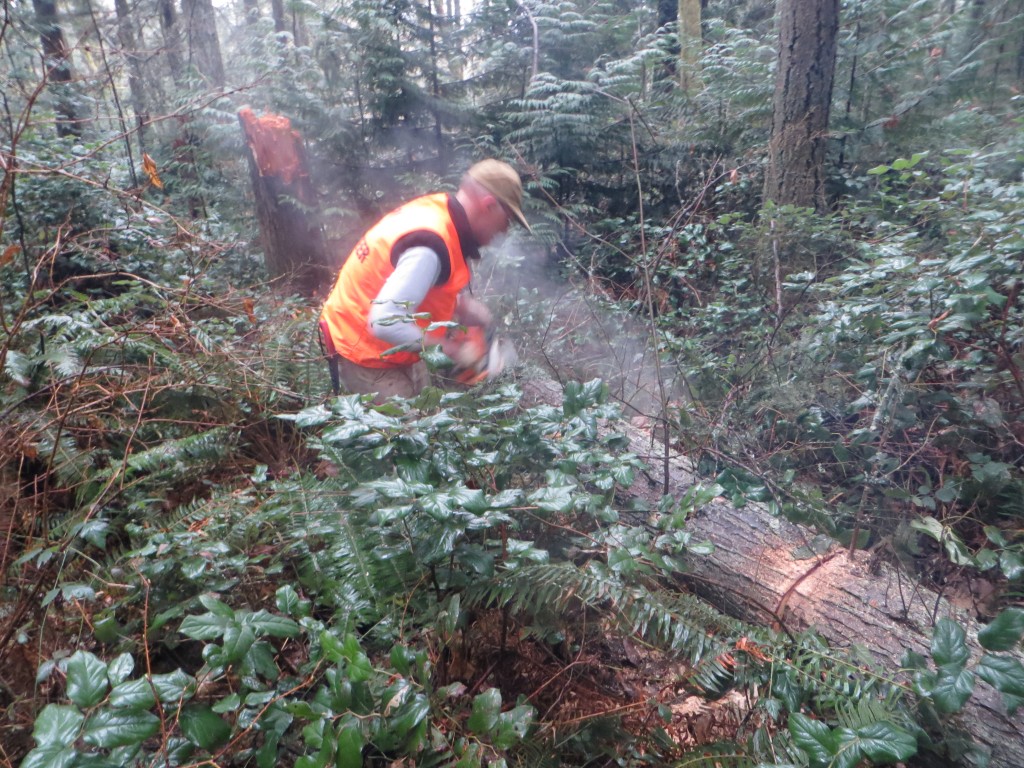 Illahee History Program.   We have been asked to note that on Tuesday afternoon (3/4/14) at 1 pm at the Manette Community Church there will be a talk at the Manette History Club meeting on Illahee, by Nyla Crawford Walsh.  We heard she is a good speaker and will have some old photos, and that the public is invited.
Emergency Preparedness Meeting.    If you missed the Illahee meeting on Emergency Preparedness, there is another opportunity just down the road.  We received an announcement and a flyer.
Spring Flowers.  Some more photos of crocus.