Preserve Work Party Report.  On Saturday (3/29/14) 49 Washington Youth Academy (WYA) cadets and their supervisors came to help at the Illahee Preserve.  They hauled wood chips to some distant trails and removed Scotch Broom and black berry vines from Compass Circle.  We were so busy trying to keep up with them we didn't get but a few photos.  The first photo is of the half of the cadets moving wood chips along with a photo of several of them by some puddles.  The third photo was taken of the pile of invasive species the other half of the cadets removed from the meadow area.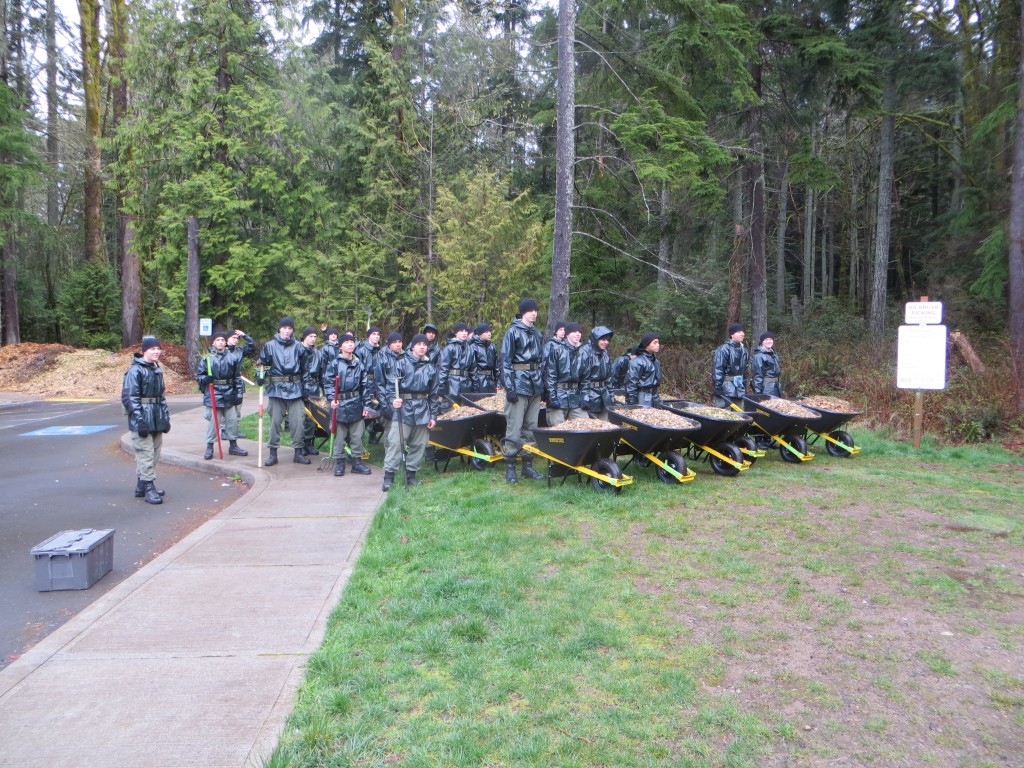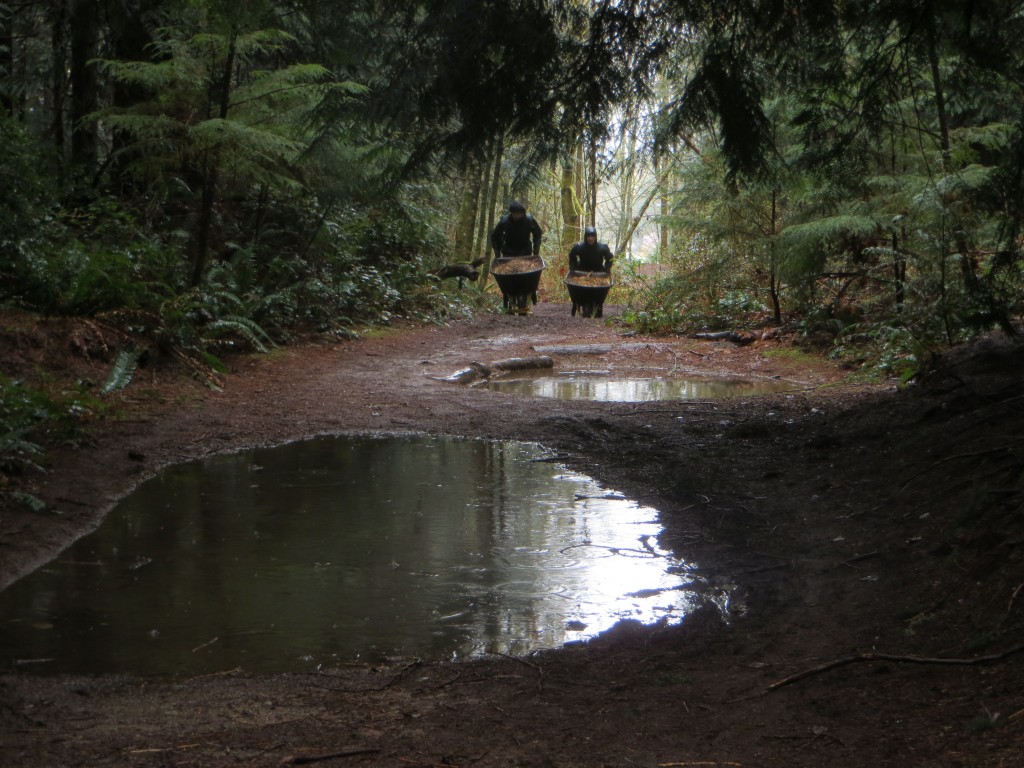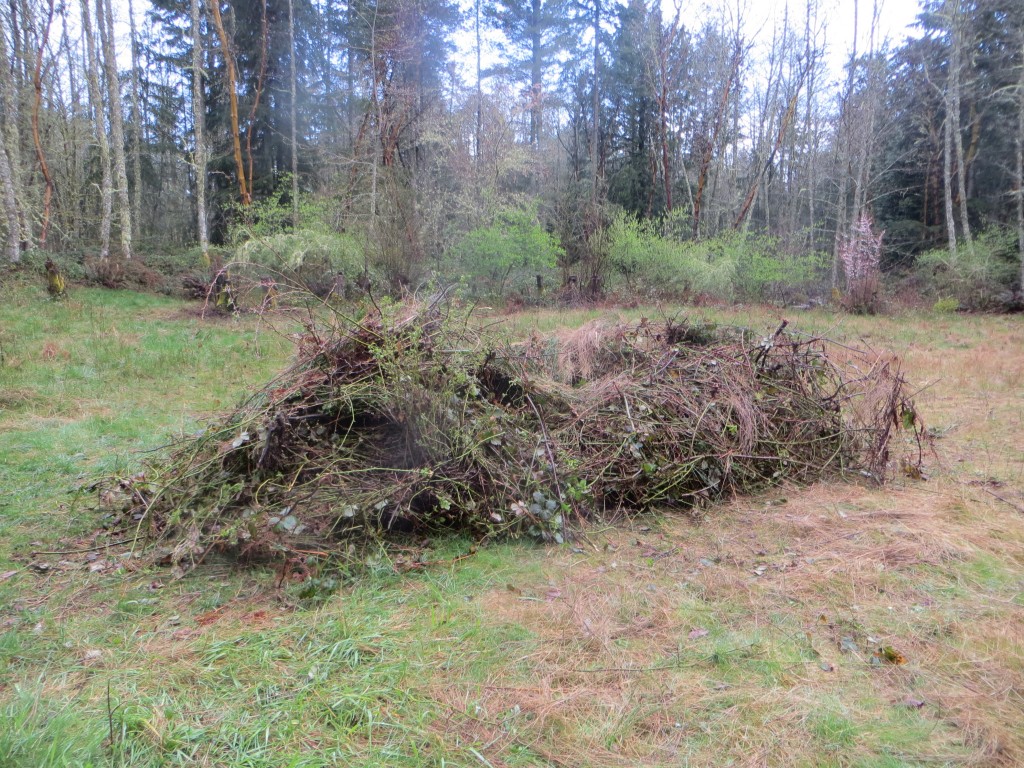 Thanks to the WYA and the cadets for all their help!  The Illahee Preserve is an ongoing experiment showing that neighborhood volunteers, with lots of help from community partners like the WYA and the Rotary, can support and maintain a major park and perserve.  The next work party with the WYA is scheduled for April 12th.  
Blossoms.   Just a couple of photos of blossoms.  The first from a red flowering current and the second we think of an Indian plum.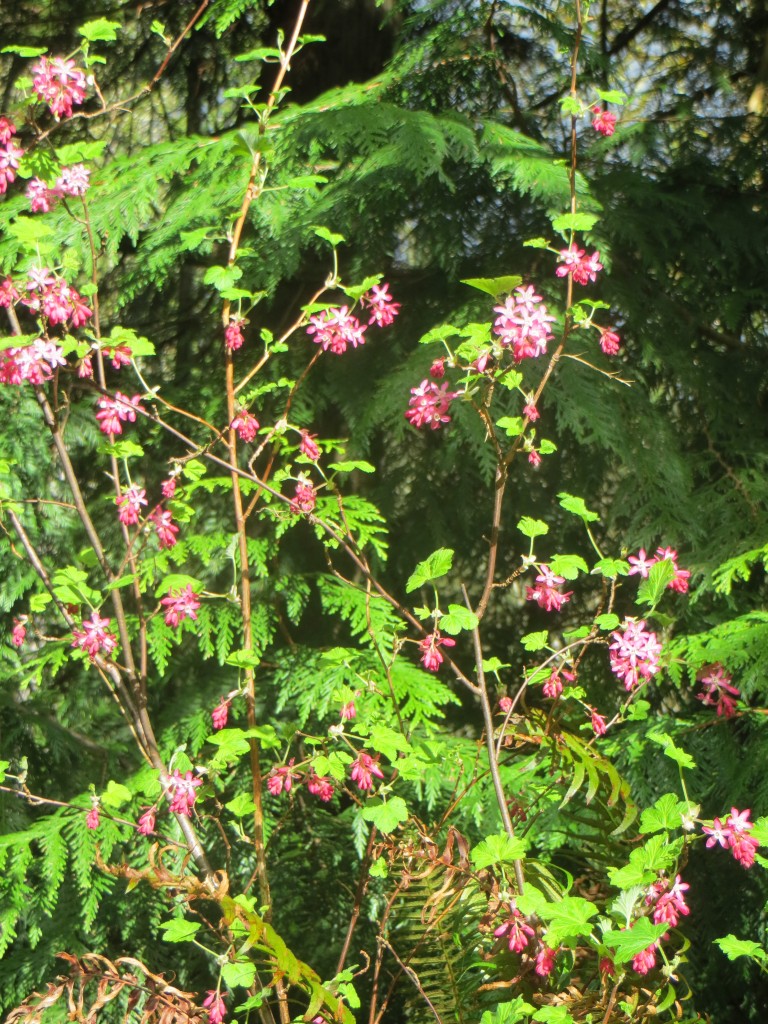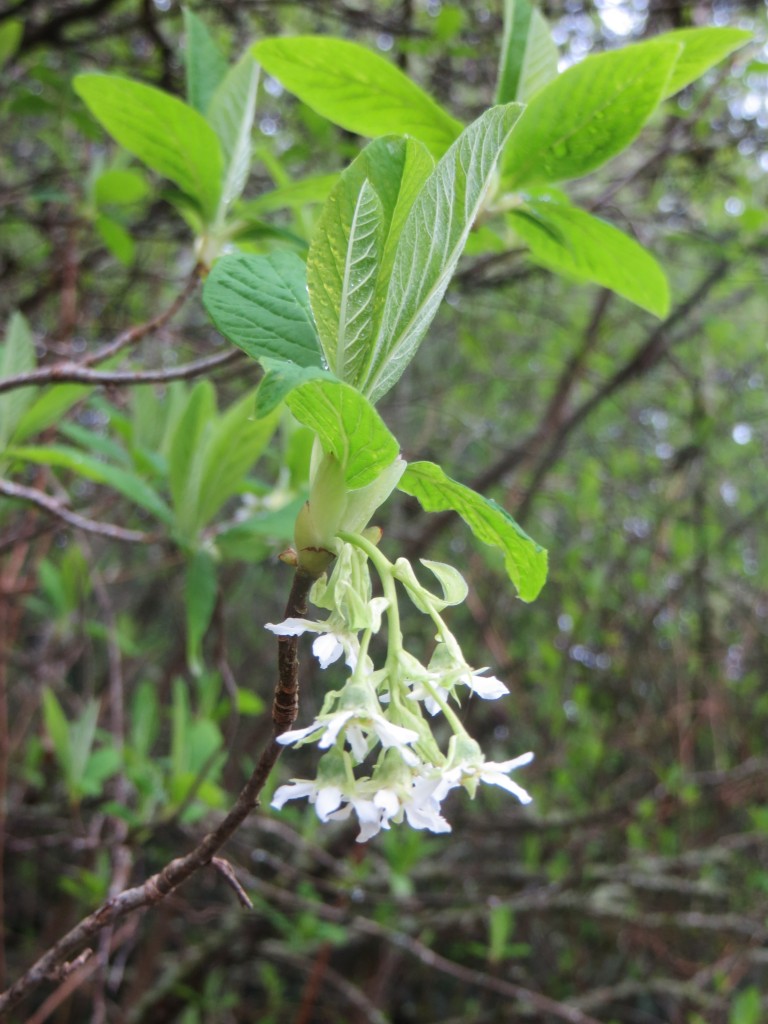 Manette History Club Meeting.   We are planning on telling a little about how the Illahee film "Illahee – Saving Puget Sound One Watershed at a Time" came about, and then showing the film at the Manette History Club Meeting on Tuesday (4/1/14).  The meeting is open to the public and meets in the basement of the Manette Community Church.  The notice in their monthly newsletter is shown below.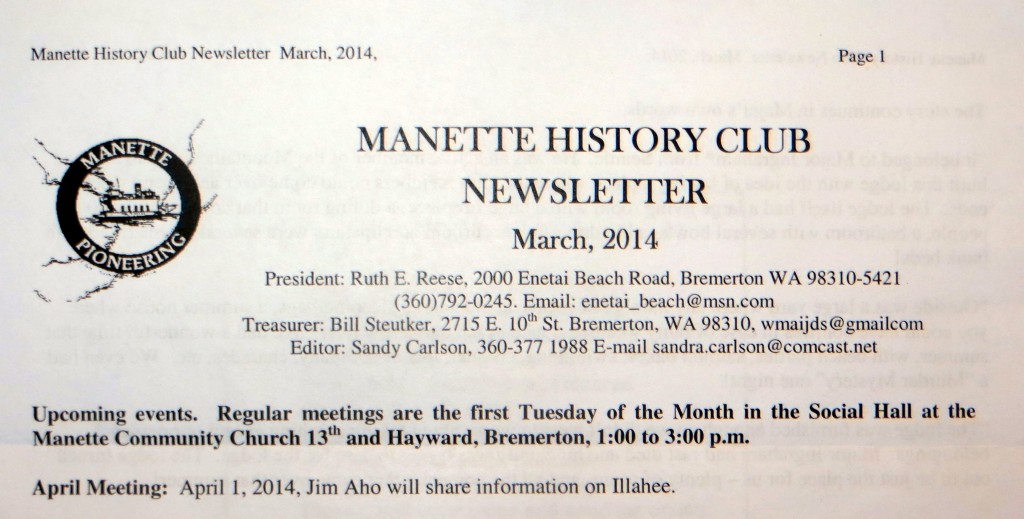 Illahee Community Meeting.   And on Wednesday evening at 6:30 pm at the Sylvan Way library, Deputy Schon Montague (Community Resource Officer with the Sheriff's Department) will talk about the Neighborhood Watch Program and answer questions.  Some of us remember the rash of thefts that occurred two years ago with one person loosing three kayaks.  Below is a photo of one of the posters that is scheduled to be posted around the community.