Flowers.  This is a great time of the year to capture some brilliant flower colors.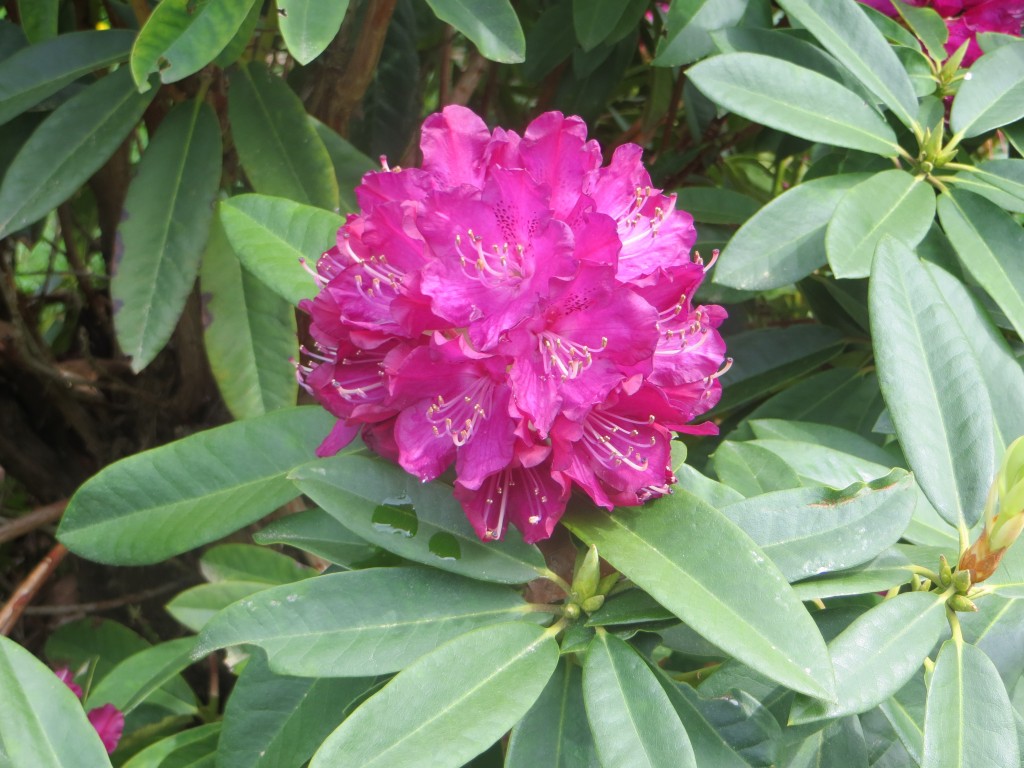 Invasives.  Some of the plants with pretty flowers and the striking variegated leaves are invasives, like this Yellow Archangel (Lamisastrum galeabdolon) that needs to be eliminated from the Illahee Preserve.  We realized the yellow in its name is likely from its yellow flowers.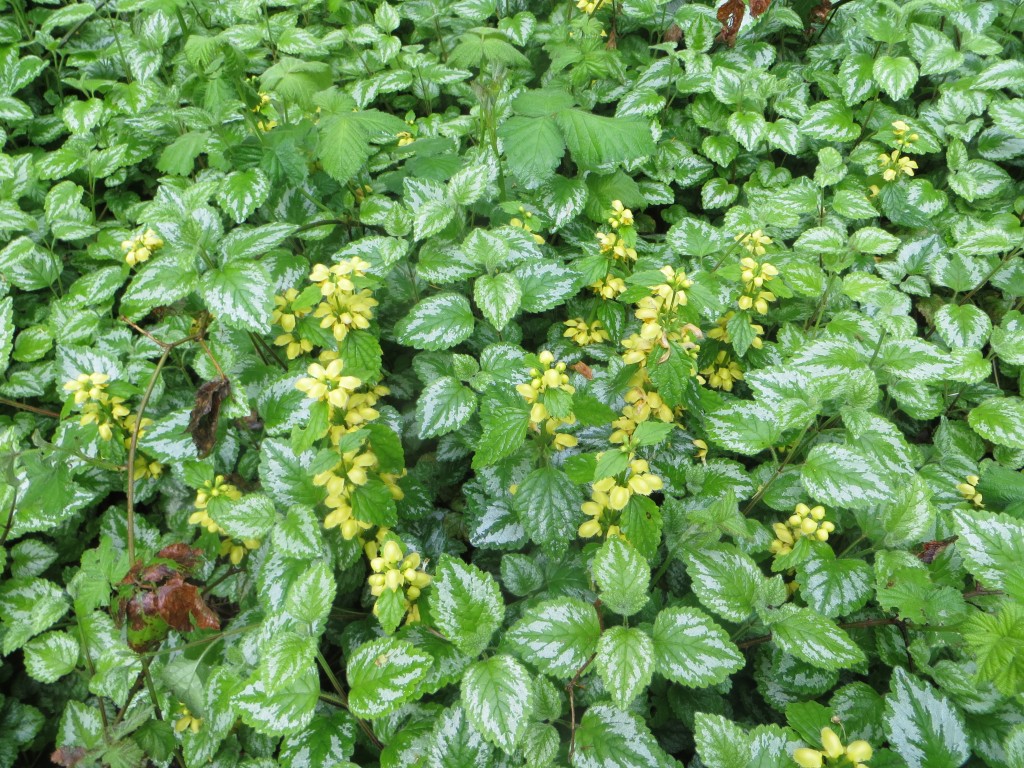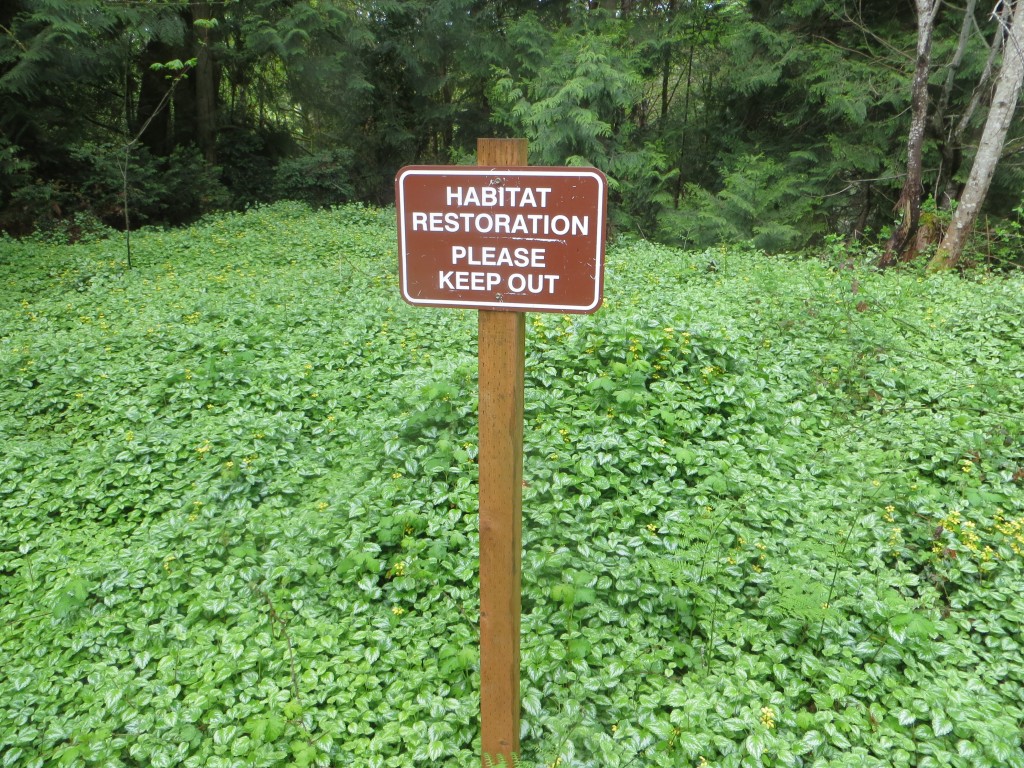 Utility Marking Response.  Thanks to George Smalley for letting us know about the utility markings on Roosevelt.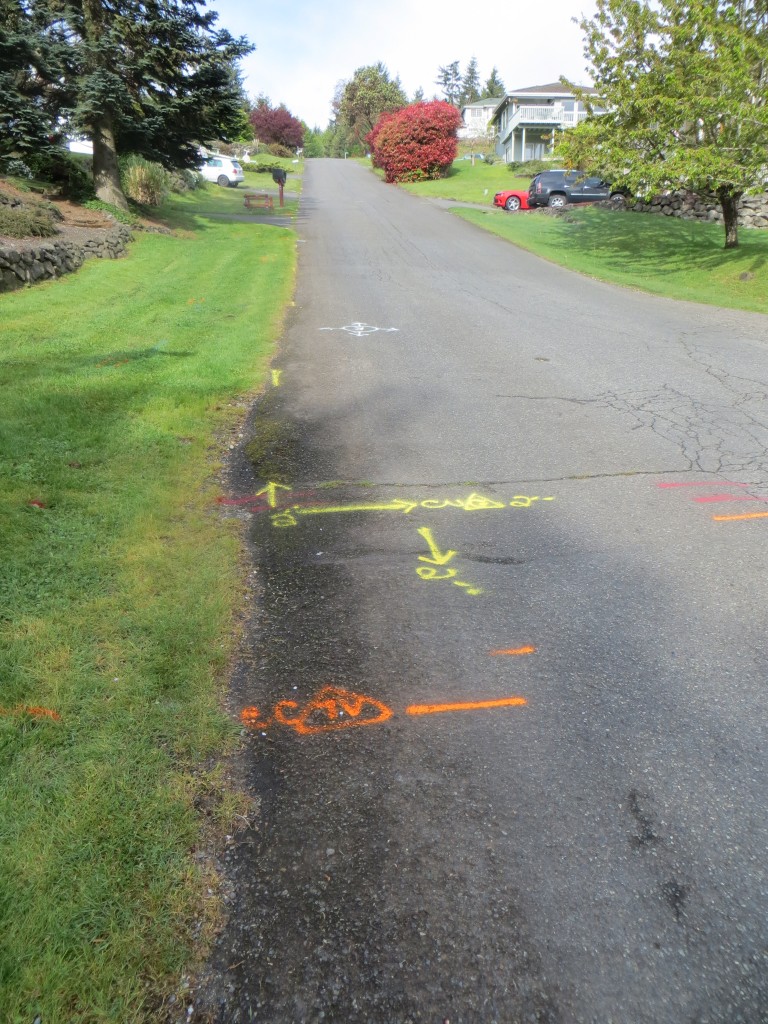 I just checked with our locate tech and he said the locates at Roosevelt are for the County to put in storm drains from the top of the hill to Illahee Rd.
 No date set, could be for design work.
Weather Station.  We haven't mentioned much about the Illahee weather station and thought this photo would be a good opportunity. It is up and running and has been for some time along with the webcam.  Still some adjusting to do with the webcam camera, which happens every time when we loose power and have to recycle the camera lens.  What is also interesting about the photo is it shows a TV antenna, that is evidently able to pick up TV signals from Seattle, thereby avoiding cable charges.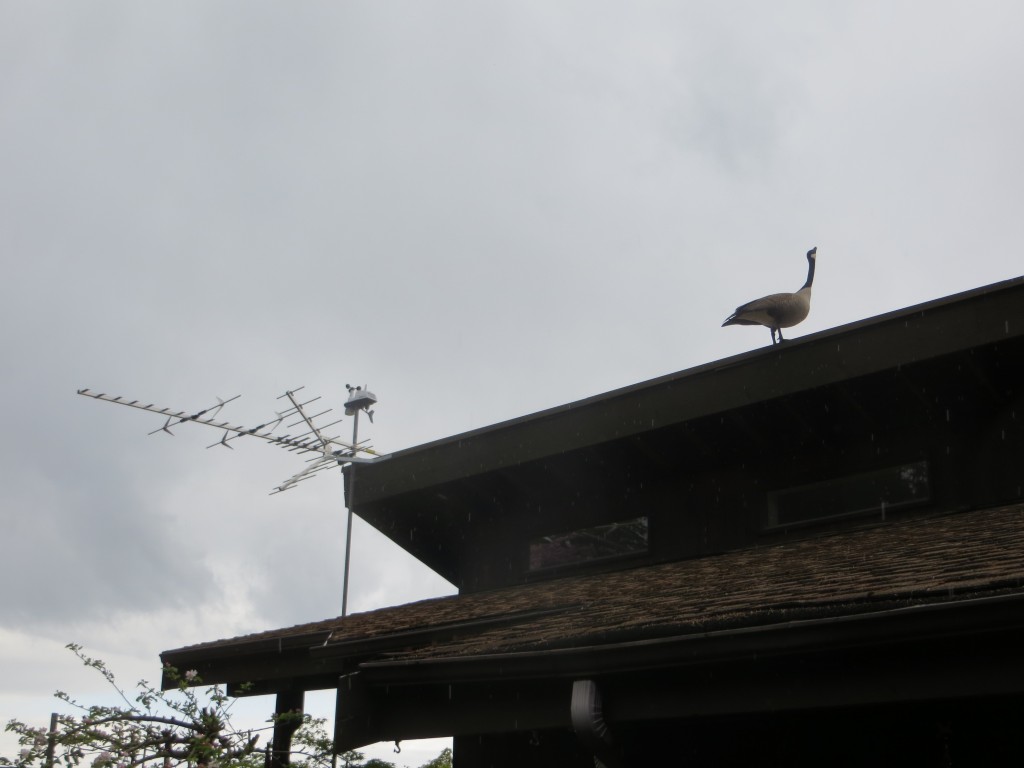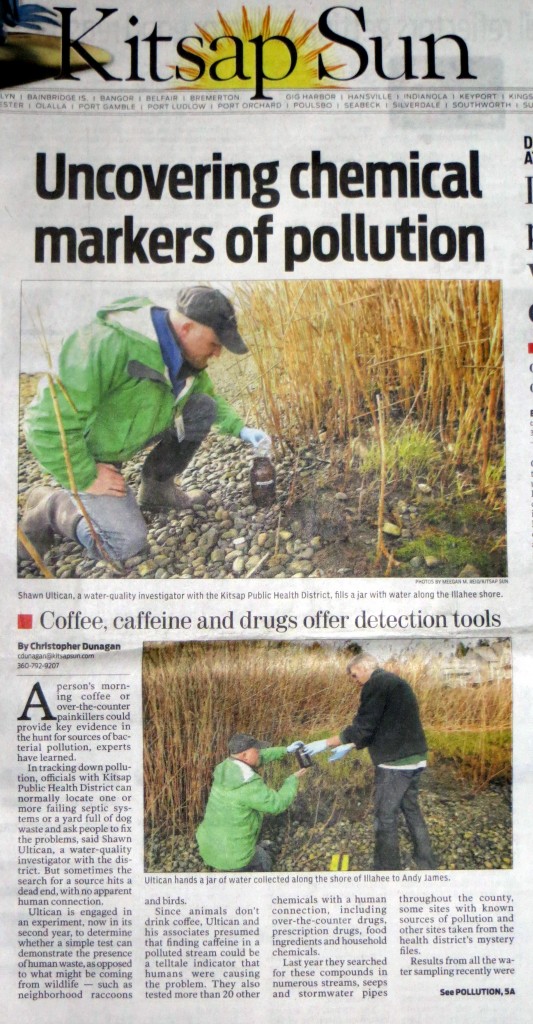 The article has a photo of the 2007 Gilberton Creek culvert washout (technically within the Illahee Community boundary) which residents think could happen someday with the Illahee Creek culvert that has now nearly filled up with sediment.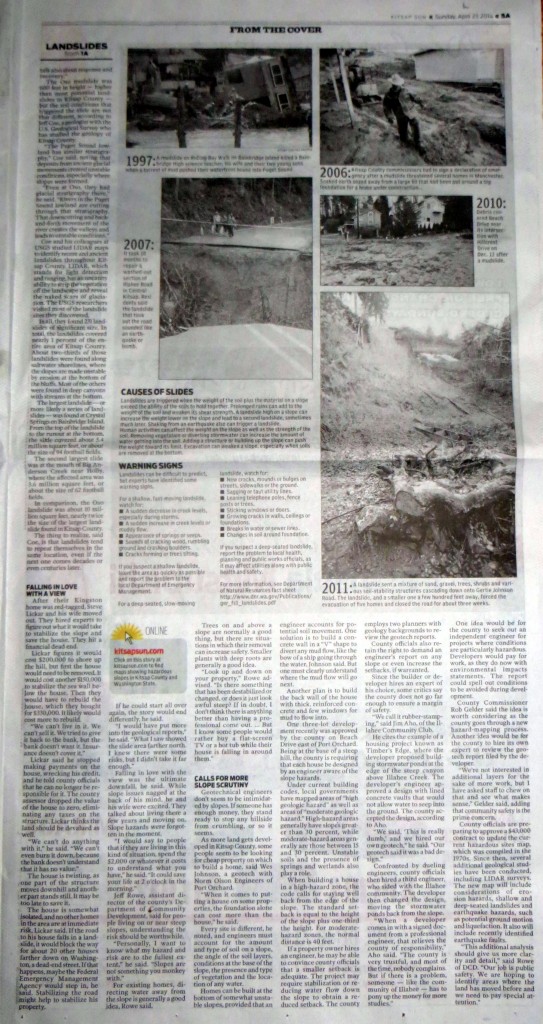 Illahee has some steep slopes (deeply incised canyons) such that there are no north-south roads between State Route 303 and Illahee Road connecting the south part of Illahee with north Illahee.  This is one of the reasons there has been so little construction in that area and the reason the Illahee Preserve has noted the steep and riparian areas along Illahee Creek as a wildlife preserve area.  
There was also a reference to the actions of the Illahee Community when residents were concerned about proposed hillside construction they considered detrimental to the community. The reporter called and asked about what happened and quoted me in the article nearly verbatim.