Wildlife Photos.  Some fall wildlife photos.  The squirrel has a chestnut in its mouth.  It is interesting how close a person can get to the bucks during the rut when a doe is near. These were just outside of a netted garden area.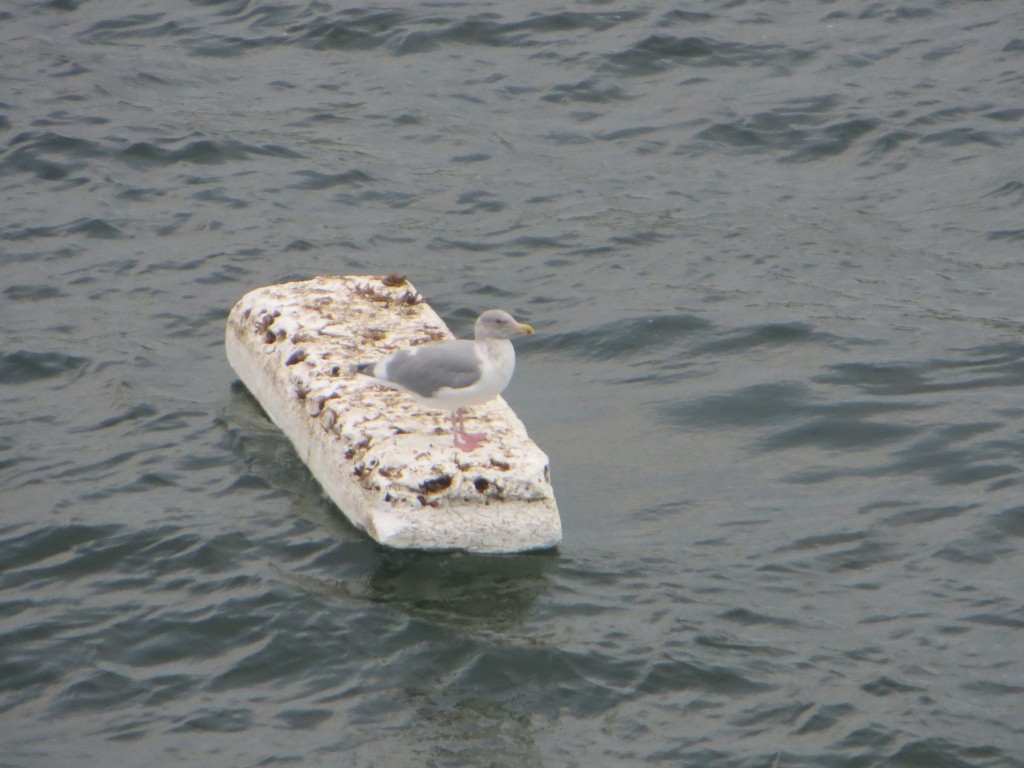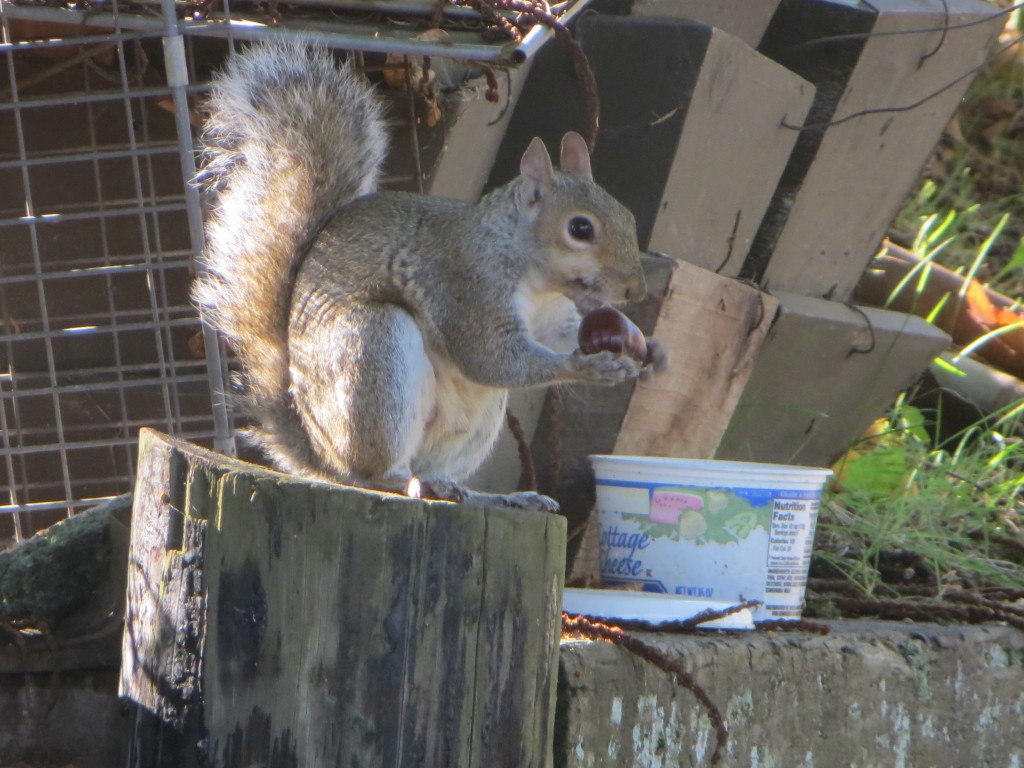 Comprehensive Plan.  We all should have received the following mailer regarding the 2016 Comprehensive Plan Update.  The Update should be especially important to Illahee Residents as it can give residents a voice as to what they want to see in their community.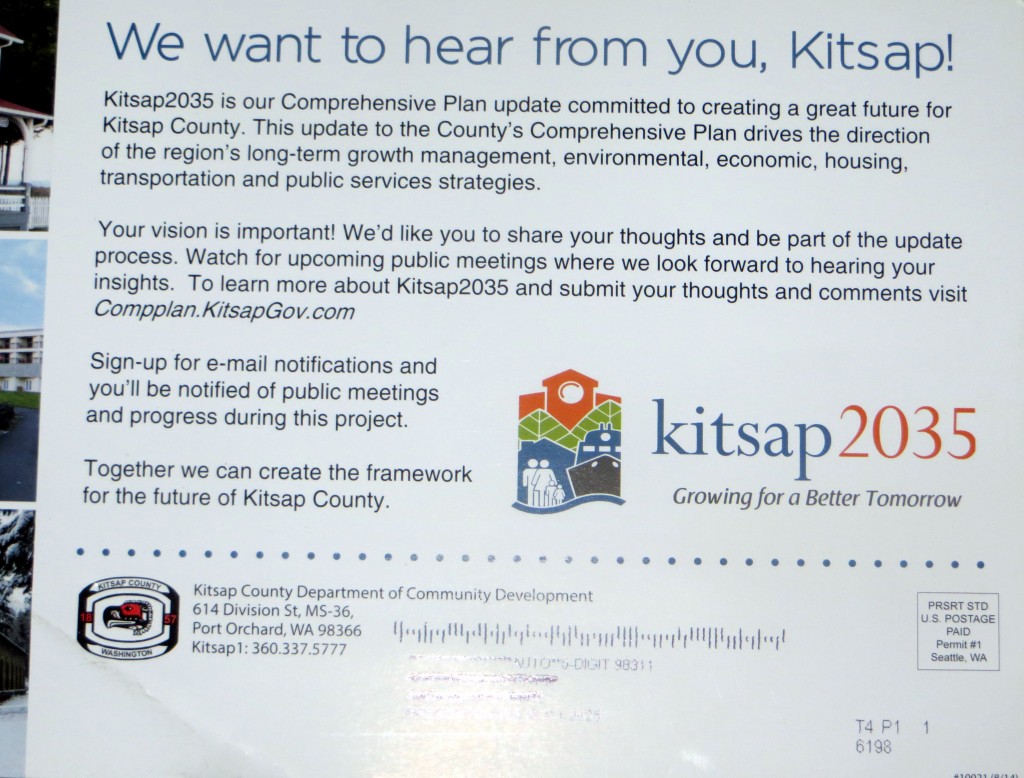 There is also the county's website with much more information, which looks like this.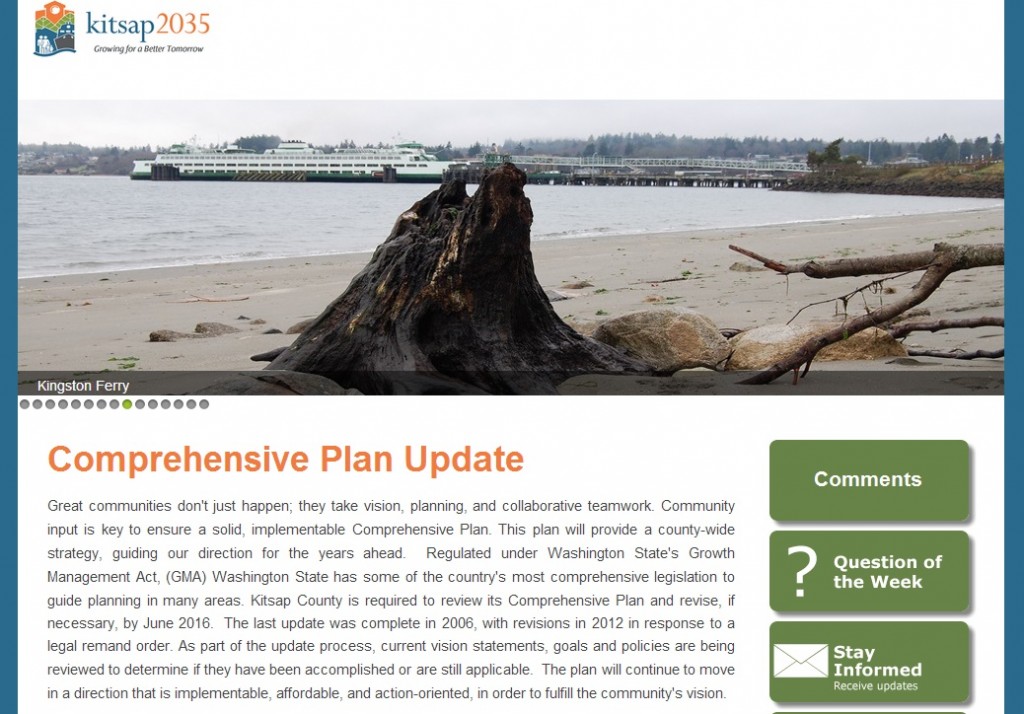 Illahee Sub-Area Plan.  It has been 6 years since the Illahee Community had their sub-area plan approved and it is time to review and update/edit or retain the vision and goal statements.  The Illahee Community non-profit group is looking at heading up the process.  The sub-area plan can be viewed at the county's website:  http://www.kitsapgov.com/dcd/community_plan/subareas/Illahee/subarea_finaled.htm.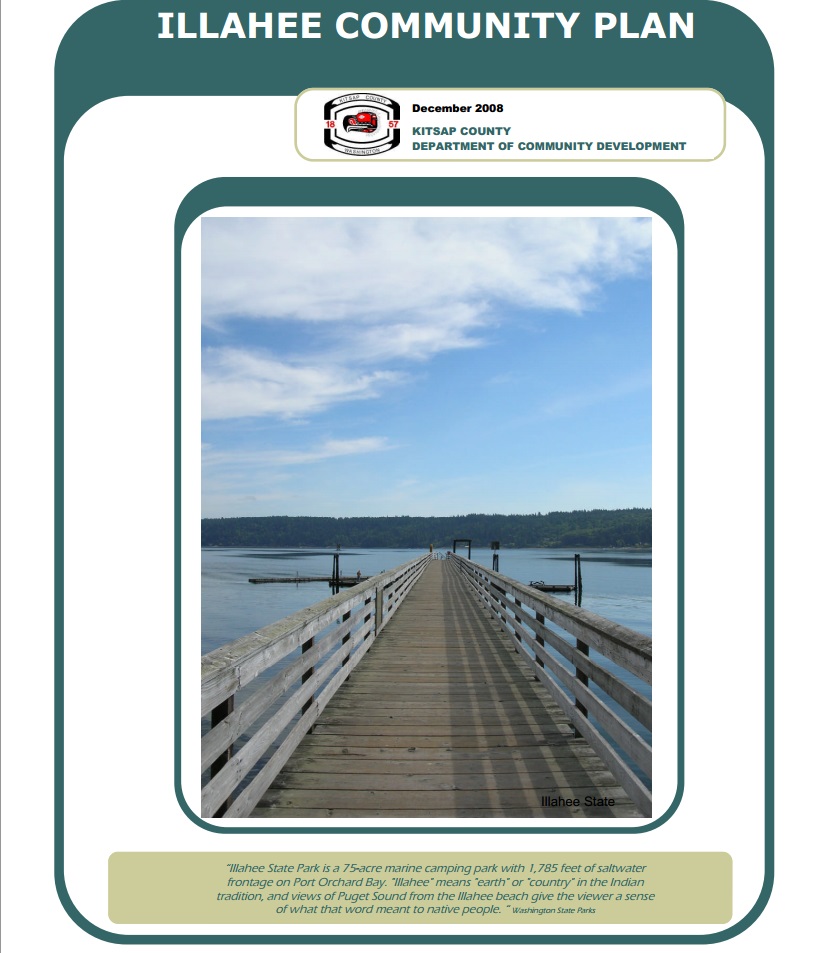 Community Meeting.  A community meeting is being planned for November, hopefully at the Sylvan Way Library.  At one time Illahee wanted to establish their own Community Council, similar to Manchester and Kingston, but were discouraged in doing so because of the already established Central Kitsap Community Council.  Note below the recently announced sub-area meeting for Manchester, Kingston, and Suquamish.  Maybe when Illahee has a firm meeting date the county will announce it, even though we don't have a county established community council.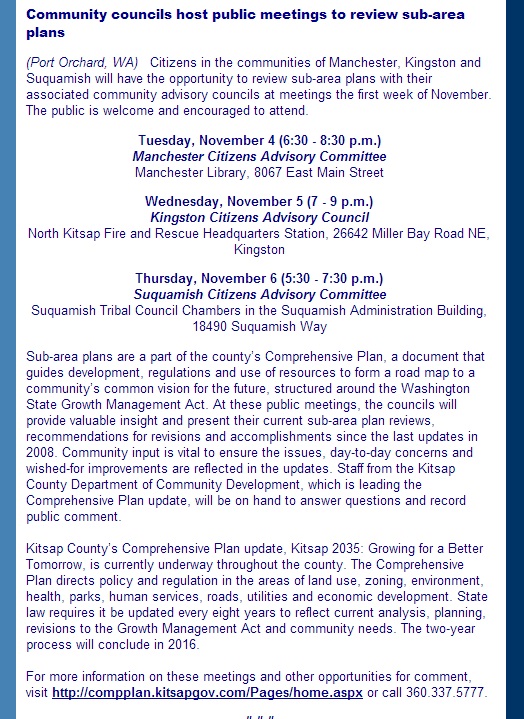 Wood Chips.  When the Soil Factory stopped accepting wood chips, the Illahee Preserve has been inundated with tree companies wanting a place to dump them.  Signs have been placed trying to stop the dumping at the Almira parking lot, only to have them dumped in the parking area at the Thompson Lane parking lot.  If you see anyone doing so at Thompson Lane please note any company name on the truck or a license number so it can be stopped.  The chips have to be hand moved and it takes special work parties and lots of person hours to clear them from the parking lot.  Either send an email that we can pass on or call 479-1049.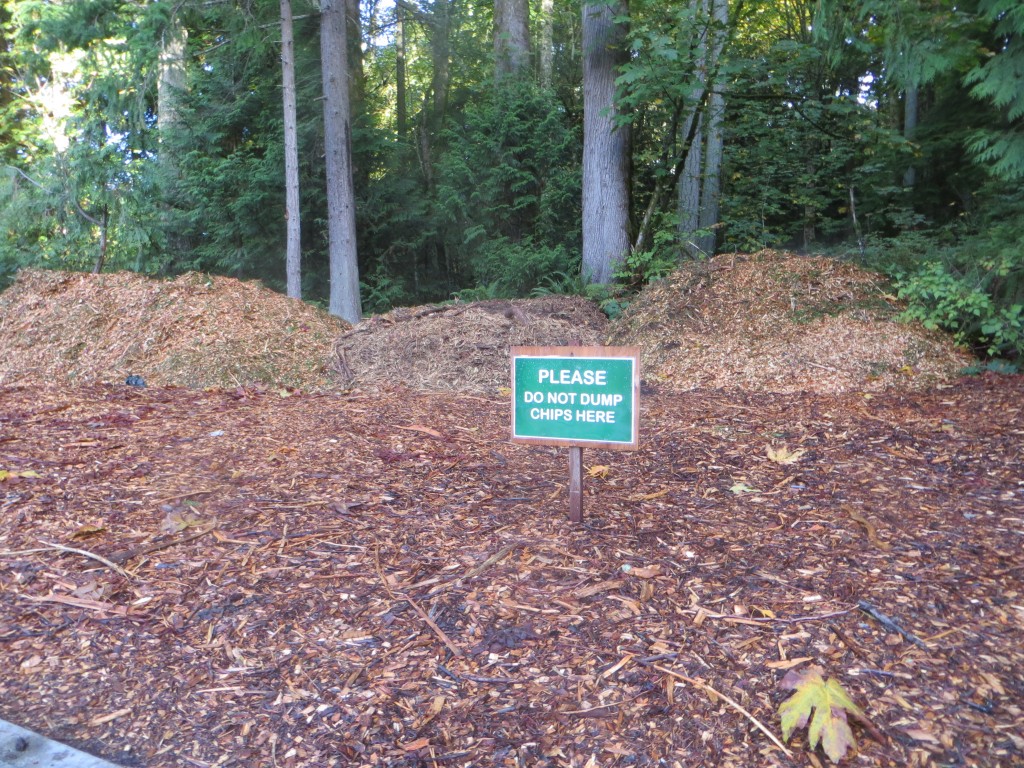 Illahee Creek Salmon?  This photo is a few weeks old and likely a spawned out Illahee coho since it was close to the mouth of Illahee Creek.  We saw it early one morning with some eagles nearby.  By the time we got to the beach to take its picture, this was all that was left.