Illahee Community Plan Update Meeting.  The Illahee Community Group is heading up the review of the Illahee Community Plan, required for the county's 2016 Comp Plan Update, and has scheduled a meeting at the Sylvan Way library for Monday evening, November 17th, at 6:15 pm.  This is your opportunity to make sure the plan still represents our community's desires.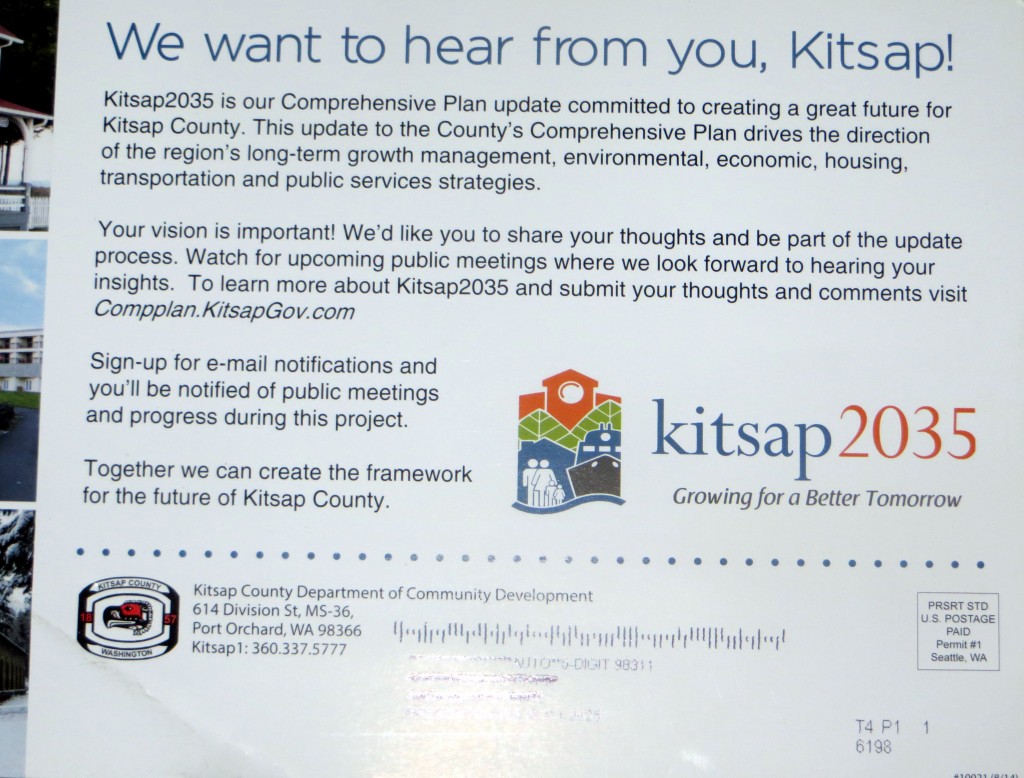 At their board meeting this past week they asked if we could put some information out regarding what is in our sub-area plan, and so we decided to provide the Table of Contents for each chapter and a link to it.  This means there will be undates coming out frequently until the 8 chapters are sent out, unless we double up with them, such as the zoning chapters and the last four chapters.
Introduction and Background.  Chapter 1 Cover.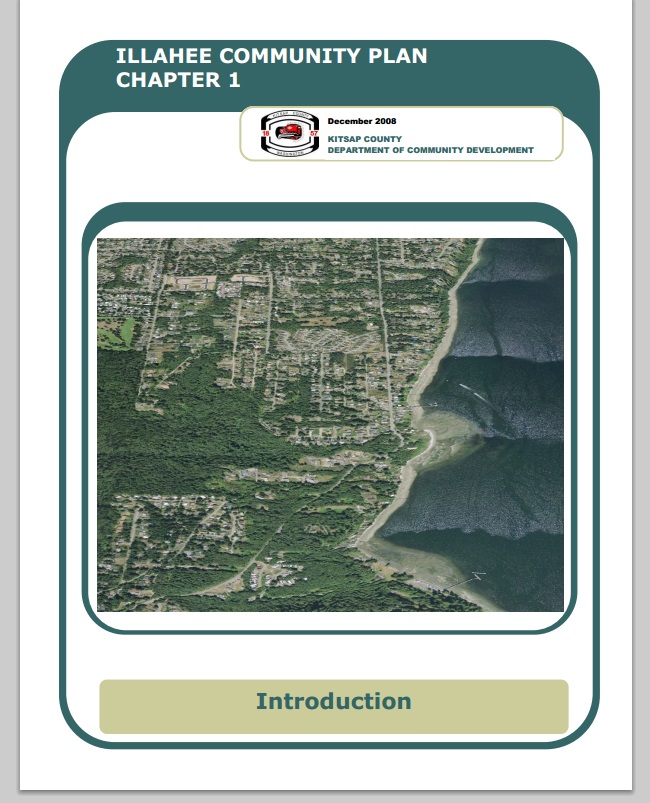 The first chapter of the plan has six subsections which are as follows:  

The first chapter can be accessed at the following link to the county's website:  http://www.kitsapgov.com/dcd/community_plan/subareas/Illahee/Final%20Plan/FINAL%20Chapter%201%20INTRODUCTION.pdf

Dedication Page.  We thought it would be good to also include a copy of the dedication page statement.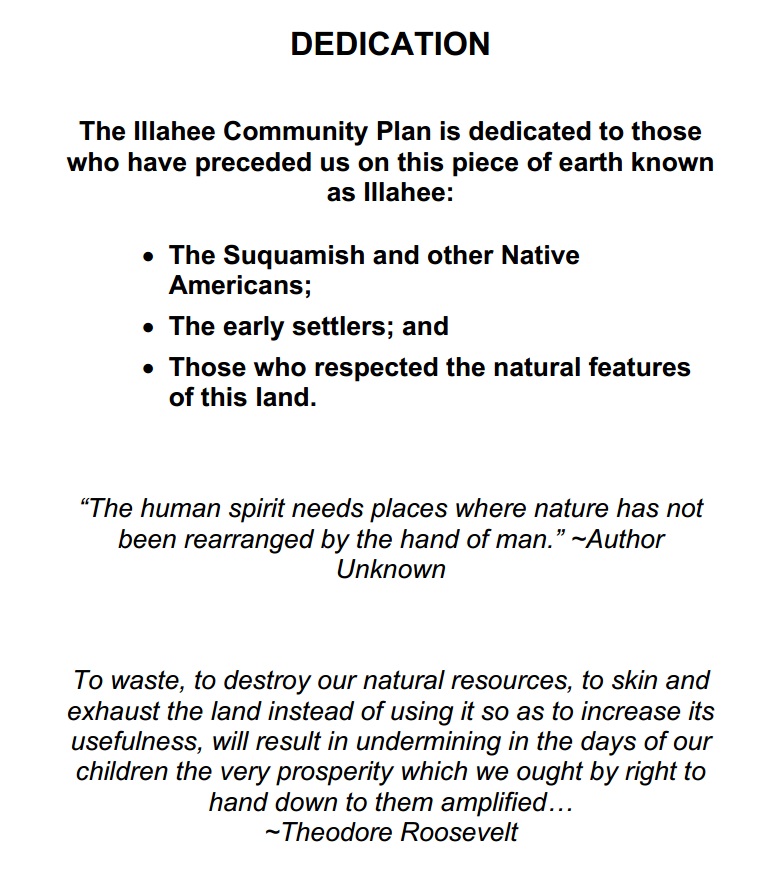 Storm Water Work.  We noticed some recent stormwater ditch work along Sunset the other day.  We have been impressed with the county's stormwater program, especially as they are working to decrease the stormwater problems plaguing Illahee Creek, hopefully in time to prevent a culvert washout.
Mushroom Season.  In case you haven't noticed that mushroom season has begun.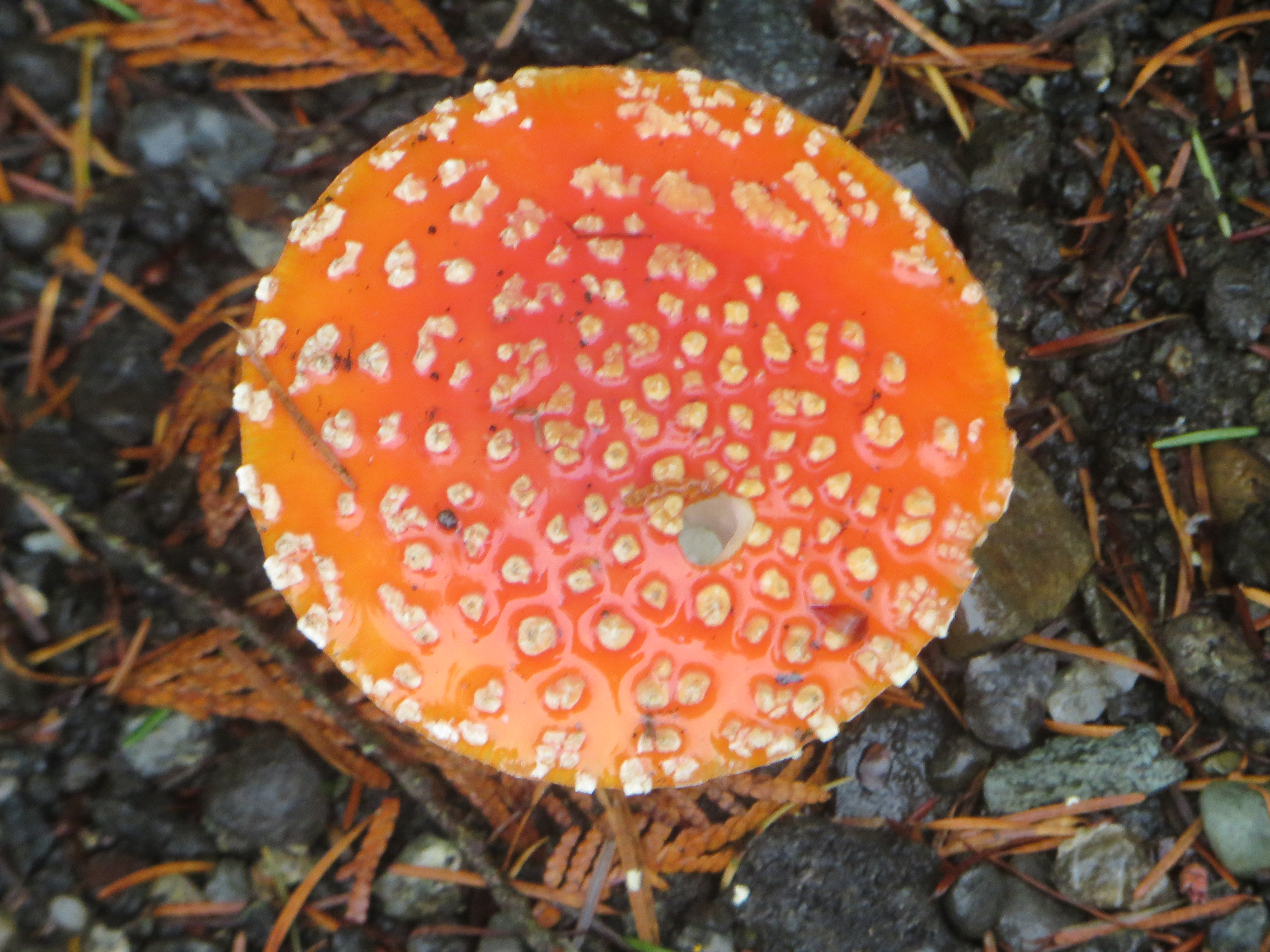 Flowers?  And this photo showing there is at least one Illahee rhododendron that hasn't gotten to word that it is fall.