Illahee Preserve Photos.  One of the area's largely unknown secrets is the Illahee Preserve, a forest representing about 25% of Illahee that is surrounded by the highly populated area between Bremerton and Silverdale.  Below are some recent photos taken there.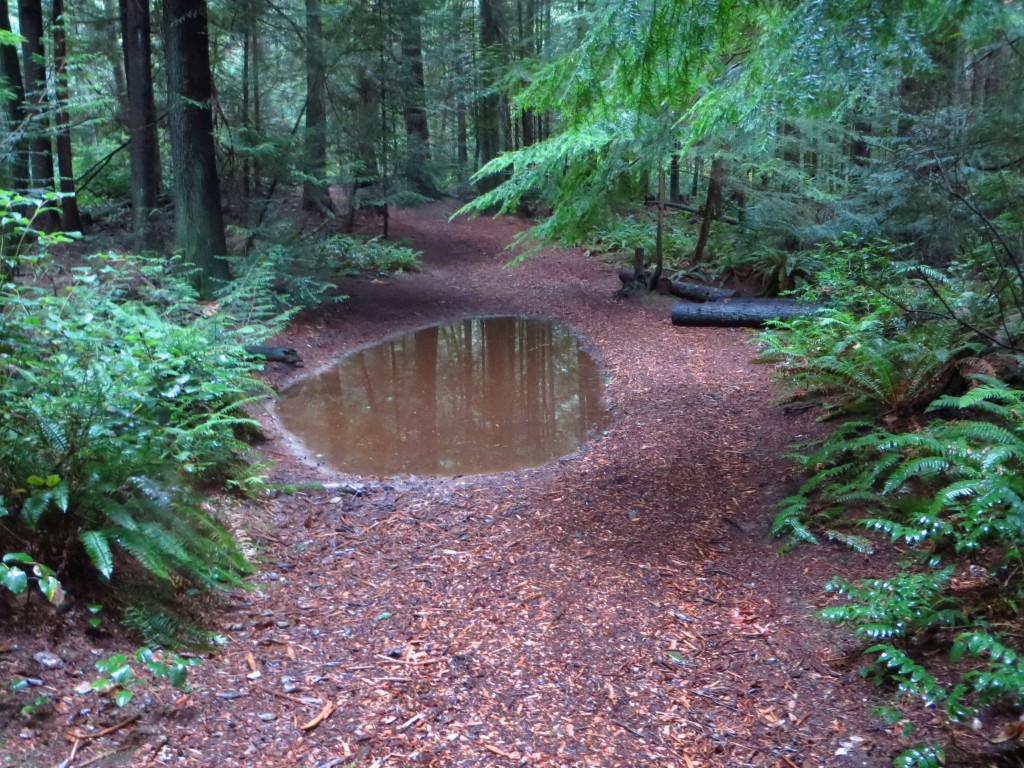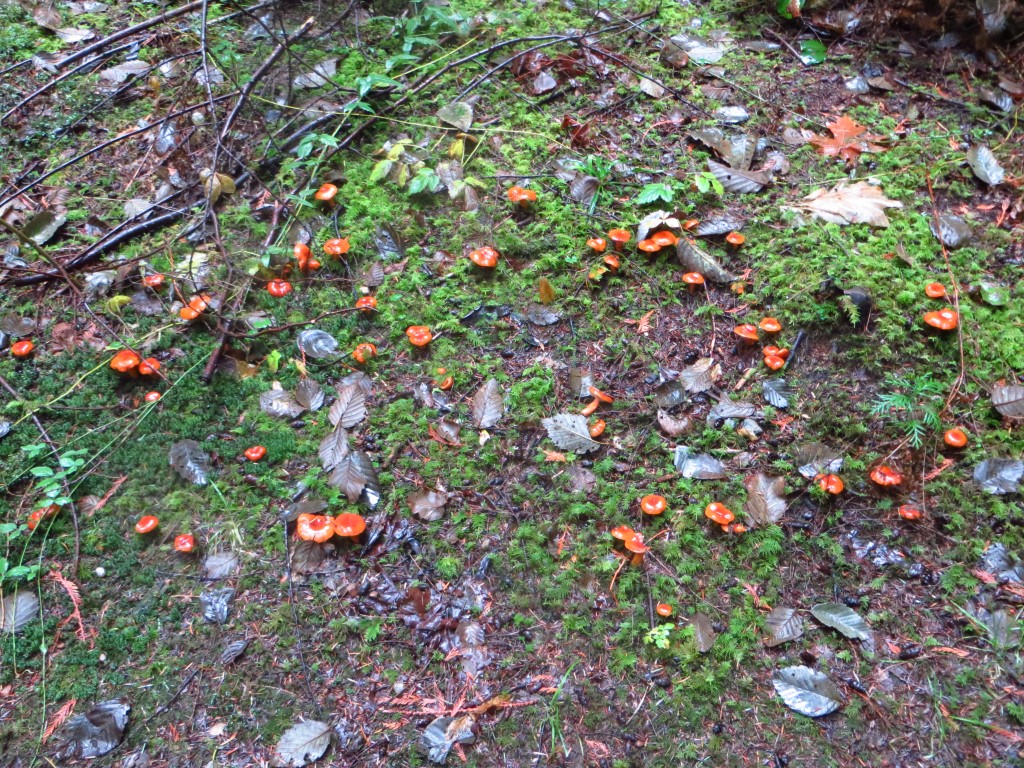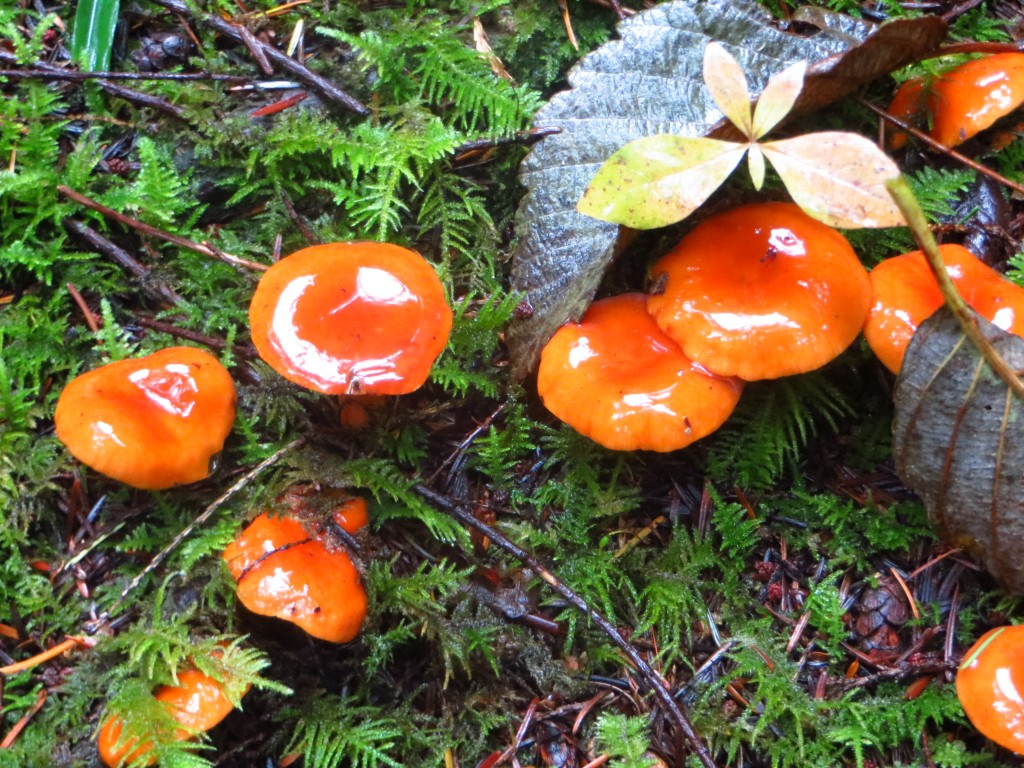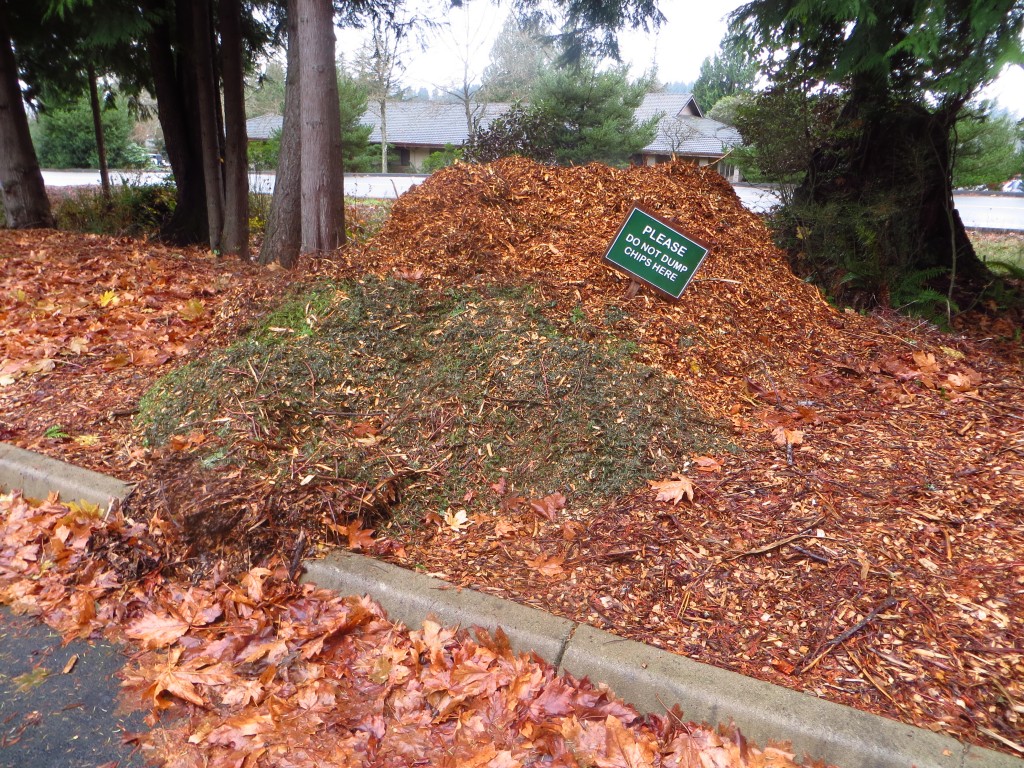 Cold North Winds.  The cold north winds that brought freezing temperatures and a light dusting of snow, took down a number of trees in the Preserve, with some big ones reportedly across trails.  When the weather warms a bit we expect the volunteer maintenance crew will be cleaning them up.  The photo below is along the edge of the Preserve.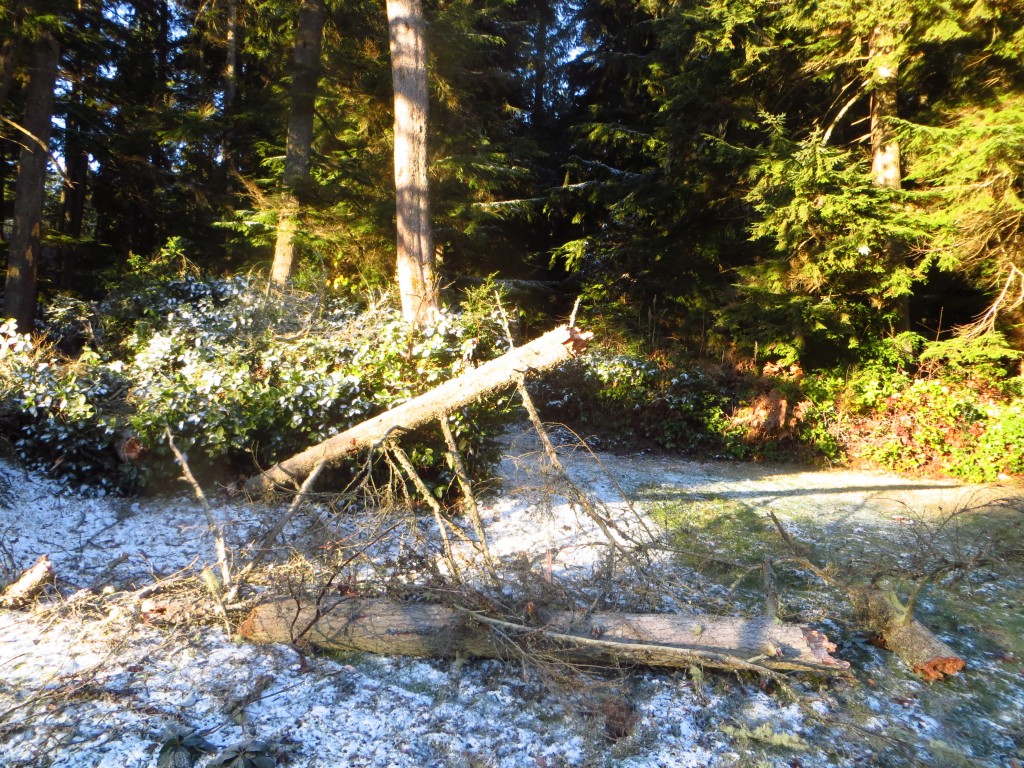 Community Meeting Report.  We are slow on reporting on the Illahee Community Club (ICC) meeting held on Monday, November 17th, as we wanted to see if there would be something official coming out regarding the issue below.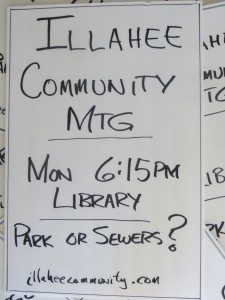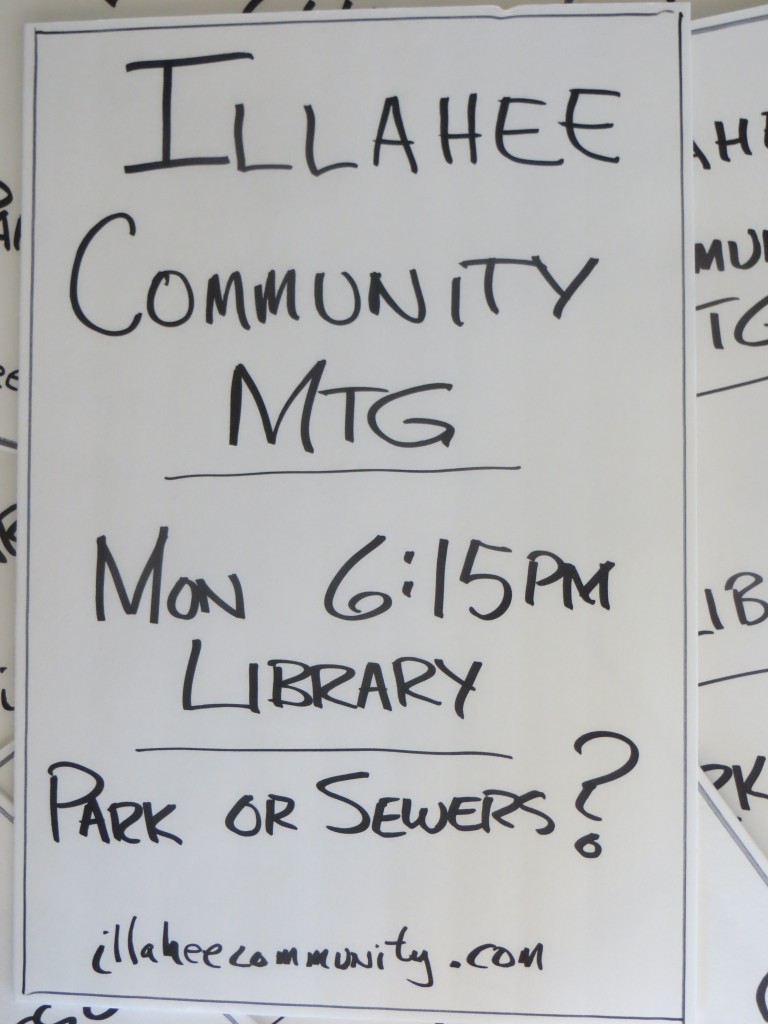 Park or Sewers?  The signs in the neighborhoods advertising the Community Meeting stated at the bottom "Park or Sewers?" and we found out that that the community may have a choice as to whether they want a new sewer line or a park.  
Timbers Edge (TE)?  We know that the Timbers Edge project (approved in 2008) puts in a forced pressure sewer main that goes to the Illahee North pump station with a temporary pump station on site (the brown rectangle).  The map of the proposed sewer plans are on the county's website for the Comprehensive Plan Update.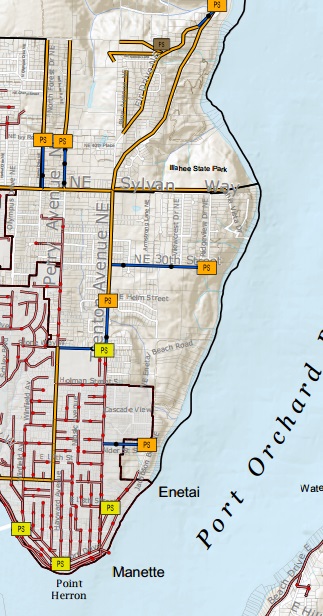 More TE Information?  We are waiting for some official confirmation about what is happening with Timbers Edge and will report more later.
Comp Plan Meeting Group?  At the Community meeting on the 17th, the group was too large to review the Illahee Community Plan and a smaller group decided to meet and work on changes.  Jim Brady is heading up the group and is looking for others who are interested in helping.  Let us know if you are interested and we will pass on your information to Jim.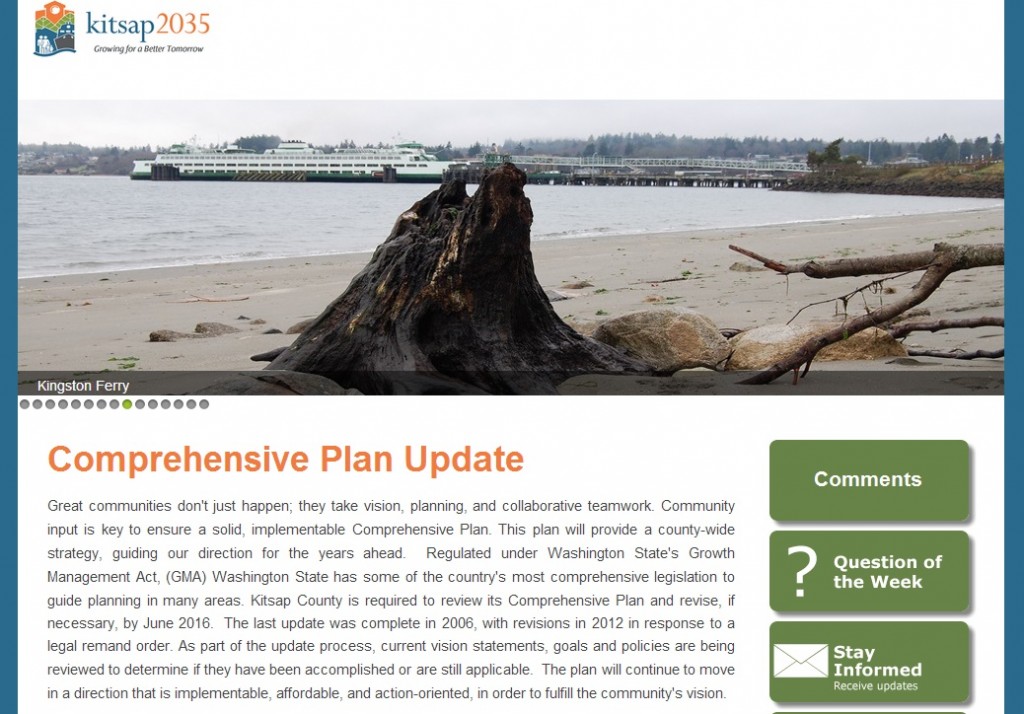 ICC 2015 Officers.  The Illahee Community Club (ICC) voted for the following officers for 2015:  Barney Bernhard, president; Mike Mantzke, vice president; Gwen Detweiler, secretary; and Merrill Evans, treasurer.
Distorted Images.  Thanks for those who reported distorted images in the last two updates that were sent out.  We discovered and corrected the problem.  Thanks for being patient.